Whether you're a guy who's looking to smash his 10k PB, diversify his running regime or simply boost his cardio, having the right shoes is essential. Your running shoes can make all the difference no matter what your level, and they can even be the difference between reaching or missing out on your goals.
However, even a novice runner will appreciate that there's a huge range of men's running shoes to choose from, and knowing exactly which pair to pick can be tricky. On top of this, there are certain types and styles of running shoes that can benefit specific running needs and activities.
Fortunately for you, help is at hand, as LSS has taken a closer look at this and we've narrowed down all your options into three core areas. Specifically, men's running shoes that are designed to:
Assist you with running further

Assist you with running faster

Assist you with completing trail and fell running activities
Not only have we categorised your options on running shoes this way, we've also explained more about each running style and which particular footwear is the ideal option. Then, with all this, you should be able to make your choice with the peace of mind that what you purchase will definitely meet your running needs and requirements.
Running Shoes to Go Further: Running Shoes for Long-Distance Events, Marathons and Running on a Treadmill
Men who want to run further or for longer distances need to have shoes that are designed to last. They are after all taking quite a pummelling as you rack up the miles, so durability is key.
Alongside this the weight of the shoes and the plushness of the cushioning should also be a big consideration, as these factors can increase your comfort, reduce bounce, provide added protection for your feet and legs and could be what shaves those vital seconds off your time.
Below are several examples of men's running shoes that are all suitable for road running or treadmills and can be used to do everything from 5ks to 10ks, half marathons and even full marathons if you want. Plus, they all look great, so if you're a fashion-conscious long-distance runner we've also got you covered: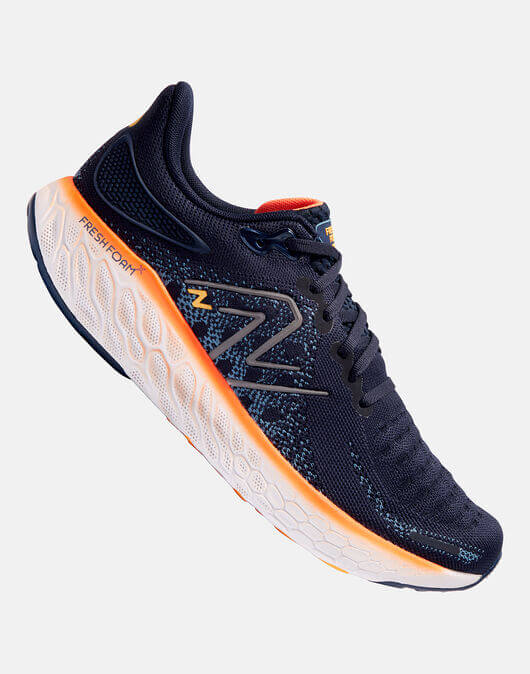 New Balance's trainers are well-known for being at the forefront of running footwear, but the cushioning from the Fresh Foam X in these offers incredible comfort, even over longer distances. What's more, the innovative internal supports add to this and as a bonus help prevent injuries, plus the heel and the collar hug your feet giving them a neat and secure fit.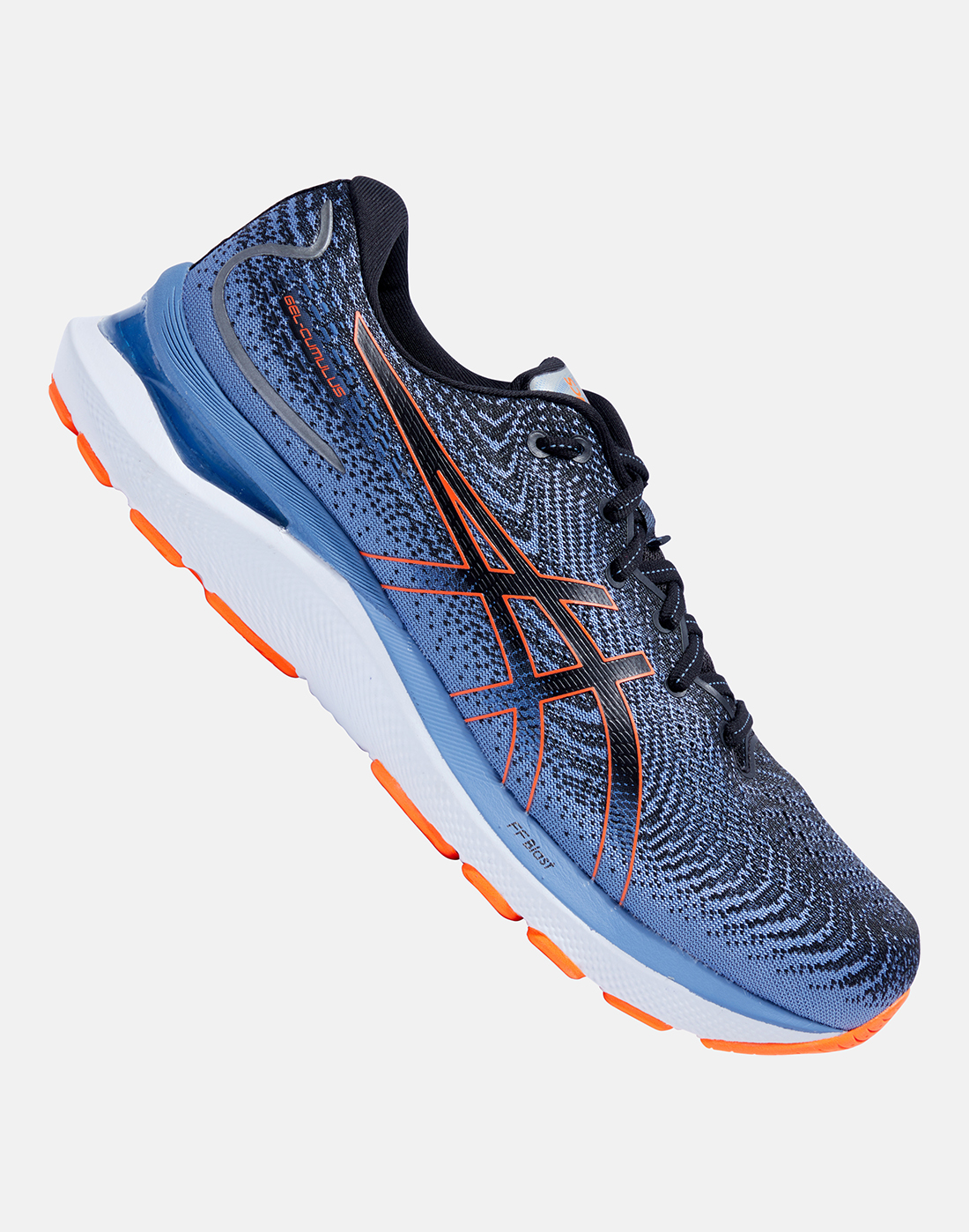 These versatile trainers come with several features that make them amazing for long distance running. Two key examples are the FLYTEFOAM™ cushioning rearfoot and the forefoot GEL™ technology which improve impact absorption and literally give you more spring in your step. The lightweight, breathable and smartly engineered mesh fabrics also help keep your feet cool during intense and extended running sessions.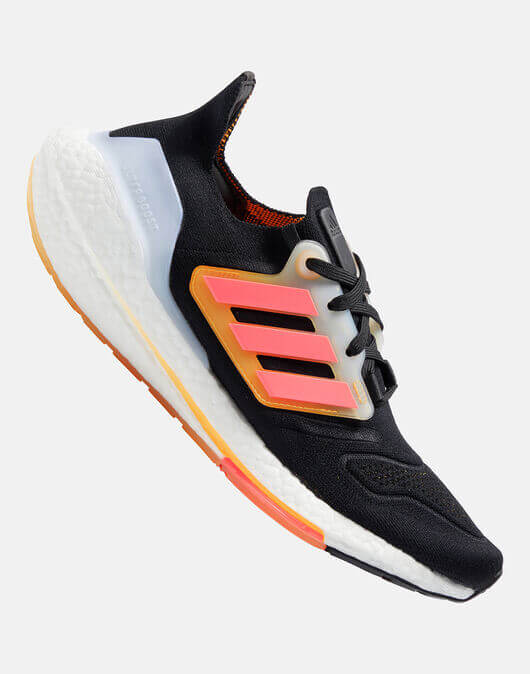 Ever since they burst onto the scene in 2015, the Ultraboost 22 range has been a staple choice for many long-distance runners. This is mainly thanks to the signature 'Boost capsule' technology you find in the midsole that softens surface impact and gives back a notable energy return. The Stretchweb outsole with Continental™ Better Rubber also gives incredible grip on almost every surface.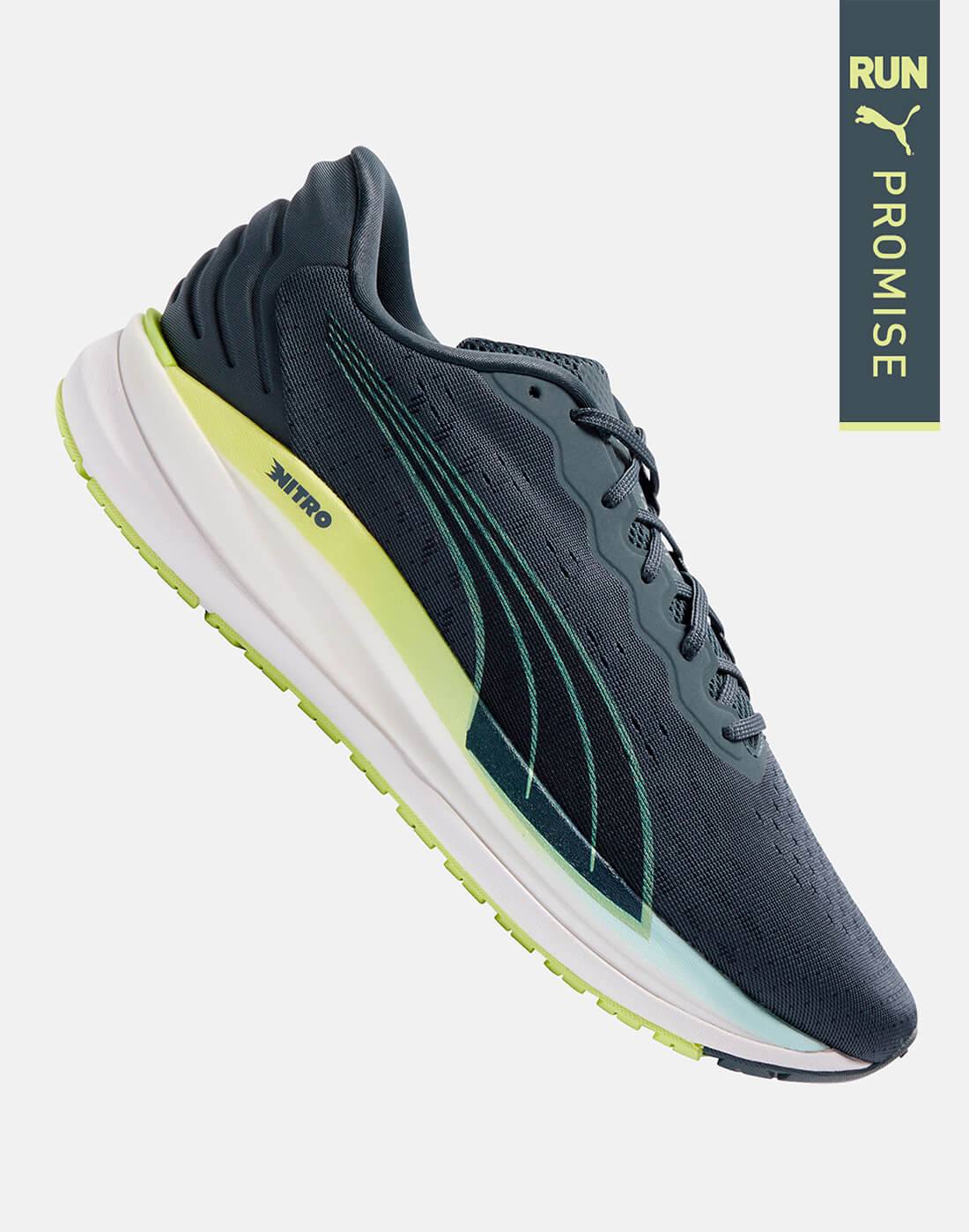 These men's running shoes come with the triple benefit of PUMA's innovative Nitro Foam cushioning, the lightweight ProFoam in the midsole for added comfort and the brand's durable rubber compound PumaGrip on the outsole, to deliver an unrivalled level of traction. It's these three impressive innovations in footwear tech that makes these trainers a top choice for many runners that are keen to cover longer distances.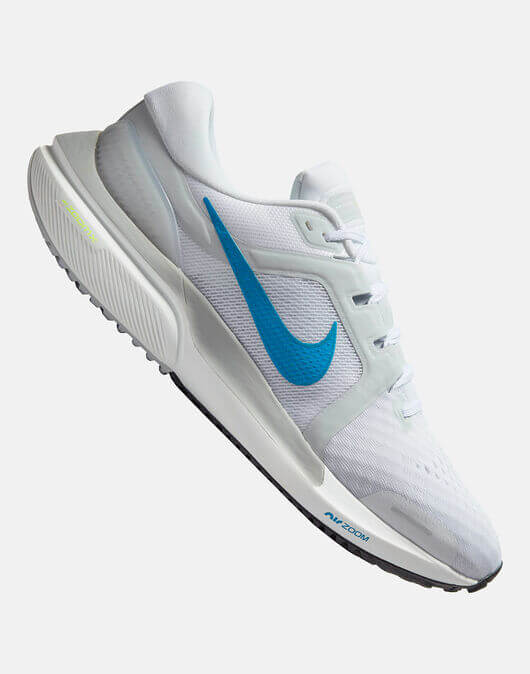 Nike's light and intuitive ZoomX foam cushioning that features in these trainers is perfect for those who will be clocking up plenty of miles on the roads. Not only does it effectively soften any impact, it gives a great energy return when running to help maximise your performance. You also get a lightweight design, breathable fabric, a grippy rubber sole and a stable clip on the heel to give you a superior level of traction and foot support.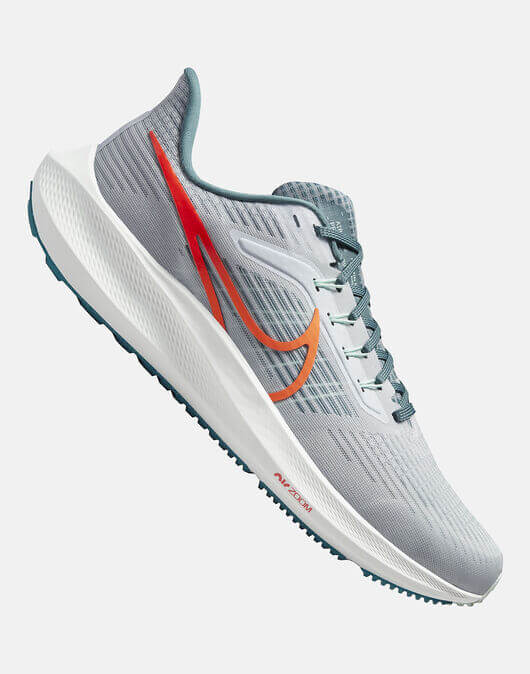 The winning combination of the double Zoom Air units at the forefoot and the heel and the waffle-inspired outsole means that you'll feel both supported and secure when running in these trainers. The heel shape has also been specifically designed and optimised to make you transition from heel to toe more effectively, which when matched with the durable 'Nike React Foam' in the sole, gives a smooth comfortable ride from start to finish.
Running Further: Long-Distance Running Shoes for Overpronation
What is Overpronation?
If you overpronate when you run, this shouldn't restrict you from doing long-distance. This is very much still open to you too, but it's a smart move to make sure you have running shoes that help your gait and in turn how far you can push yourself.
The term 'pronation' is the word to describe how your feet roll inwards to distribute the impact they make when you land when walking or running.
This is just something we naturally do but some of us can 'overpronate', which according to Healthline, means 'the outer edge of your heel hits the ground first, and then your foot rolls inward onto the arch'. This can then overly flatten the arch in your feet and puts you at higher risk of developing injuries like ankle sprains, shin splints and tendonitis.
So if you overpronate and want to run long distance, you need to have running shoes which support you more near your big toe and the inside of your heel. Here are some examples you might want to consider: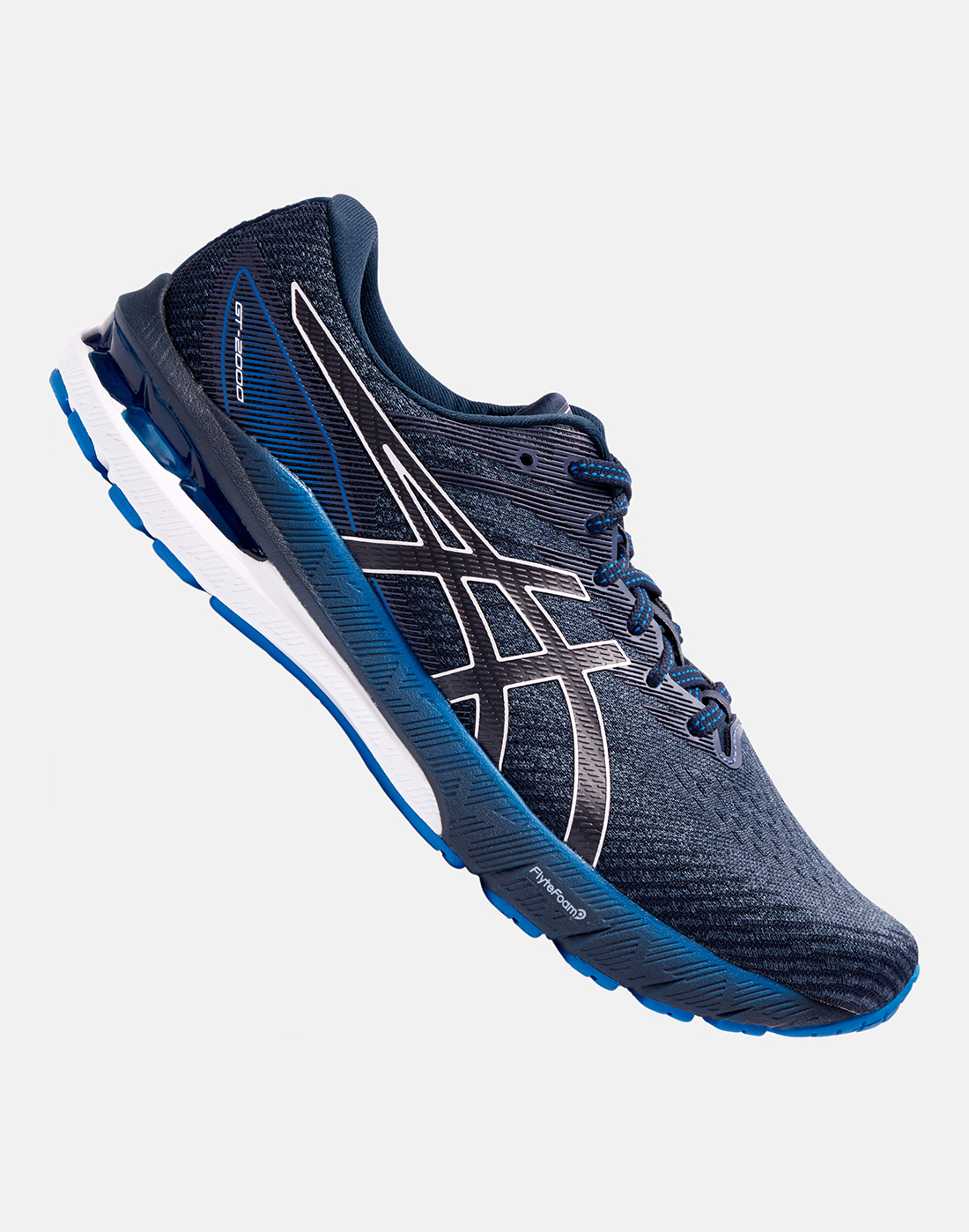 The rear and forefoot gel technology and the FLYTEFOAM Propel cushioning give incredible shock absorption when you're running in these trainers. They also feature medial support and a secure and comfortable foothold that ensures a smooth and stable ride that'll protect your feet whether it's over a 5k or a marathon.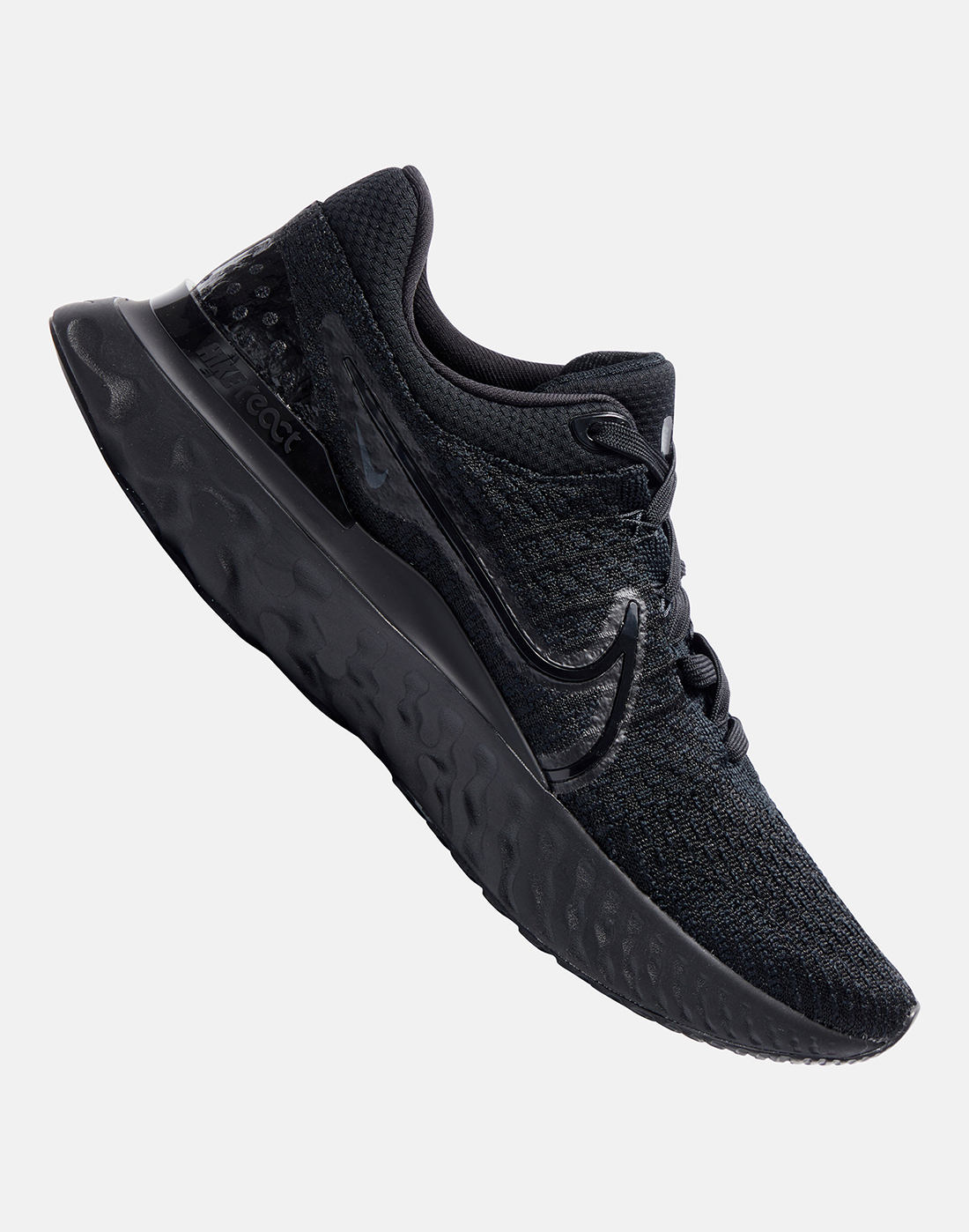 The Nike React technology in the soles of these trainers features a unique and innovative 'rocker' design which supports your feet during all the phases of your running or walking stride. From push off to landing, you'll feel the benefit of the excellent cushioning in these running shoes, while the durable rubber outsole also boosts your traction and helps you to keep moving.
The brand's run GUIDE technology that features in the design of these trainers helps align your feet and keep them centred with each stride. They also come with PumaGrip outsoles for excellent grip and PUMA's unique Nitro Foam midsole to provide you with extra cushioning. In short, this trio of protective measures, plus the lightweight construction and breathable tongue makes these ideal for those who overpronate.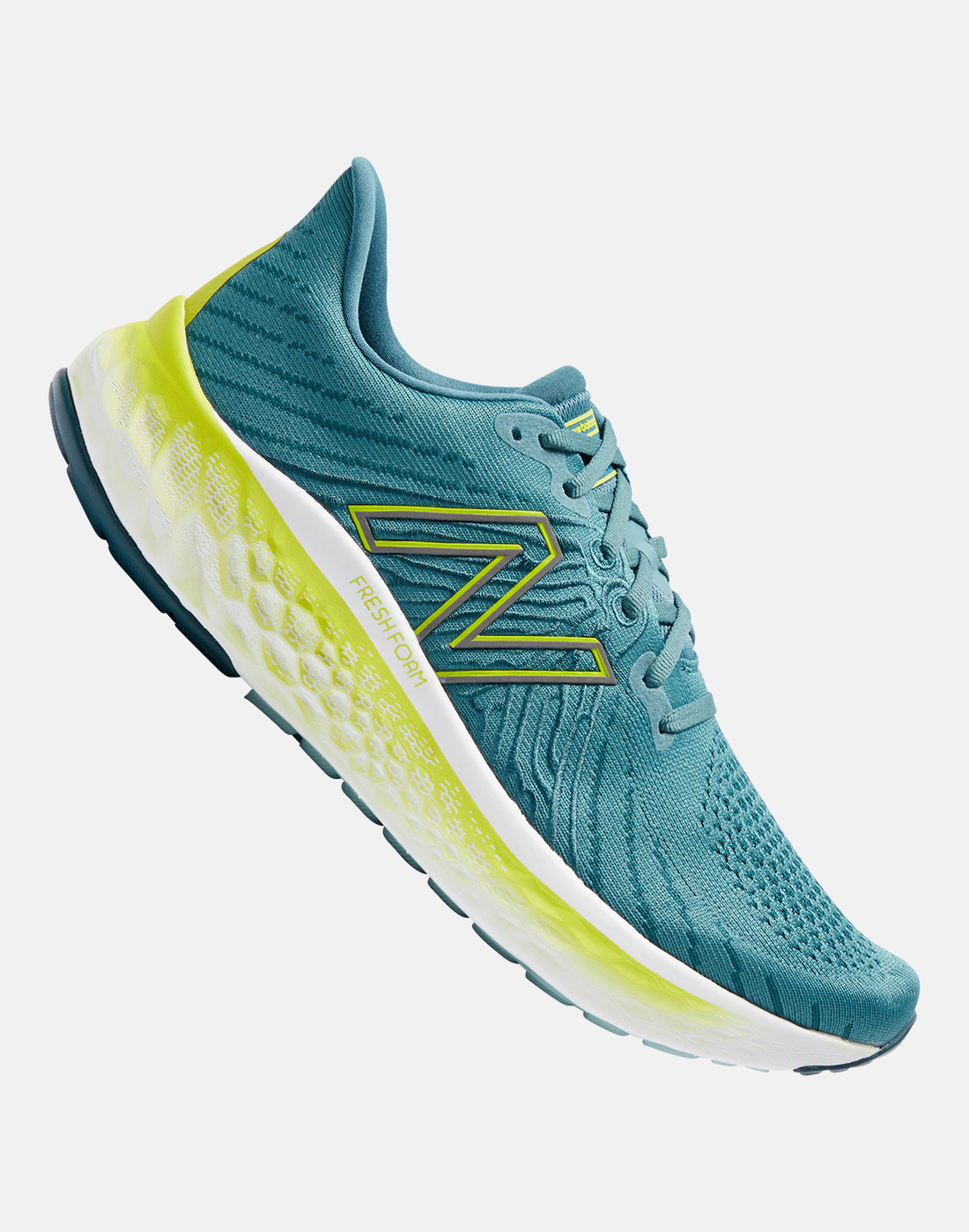 A big feature of these trainers is their smart medial support, which is specifically designed to help control your pronation. The midsole also comes with comfortable and absorptive Fresh Foam for an ultra-cushioned feel, as well as extra stability features that can keep your feet safe and secure when chalking up the kilometres.
Running Shoes to go Faster: Running Shoes for Sprinting, Running Shoes for Training
If you're wanting to beat your PB over a long or short distance, you should be looking to get men's running shoes that can help get your speed up. The good news is that many brands now have shoes that are specifically designed to help you go faster, whether it's with supercritical foams that provide incredible energy return with each step, carbon plates which help propel you forward as you run or even lightweight uppers to ensure you aren't carrying any extra weight.
So, whether you're trying to become a speed demon or you just want to beat your best time, be sure to take the time to have a look through these examples: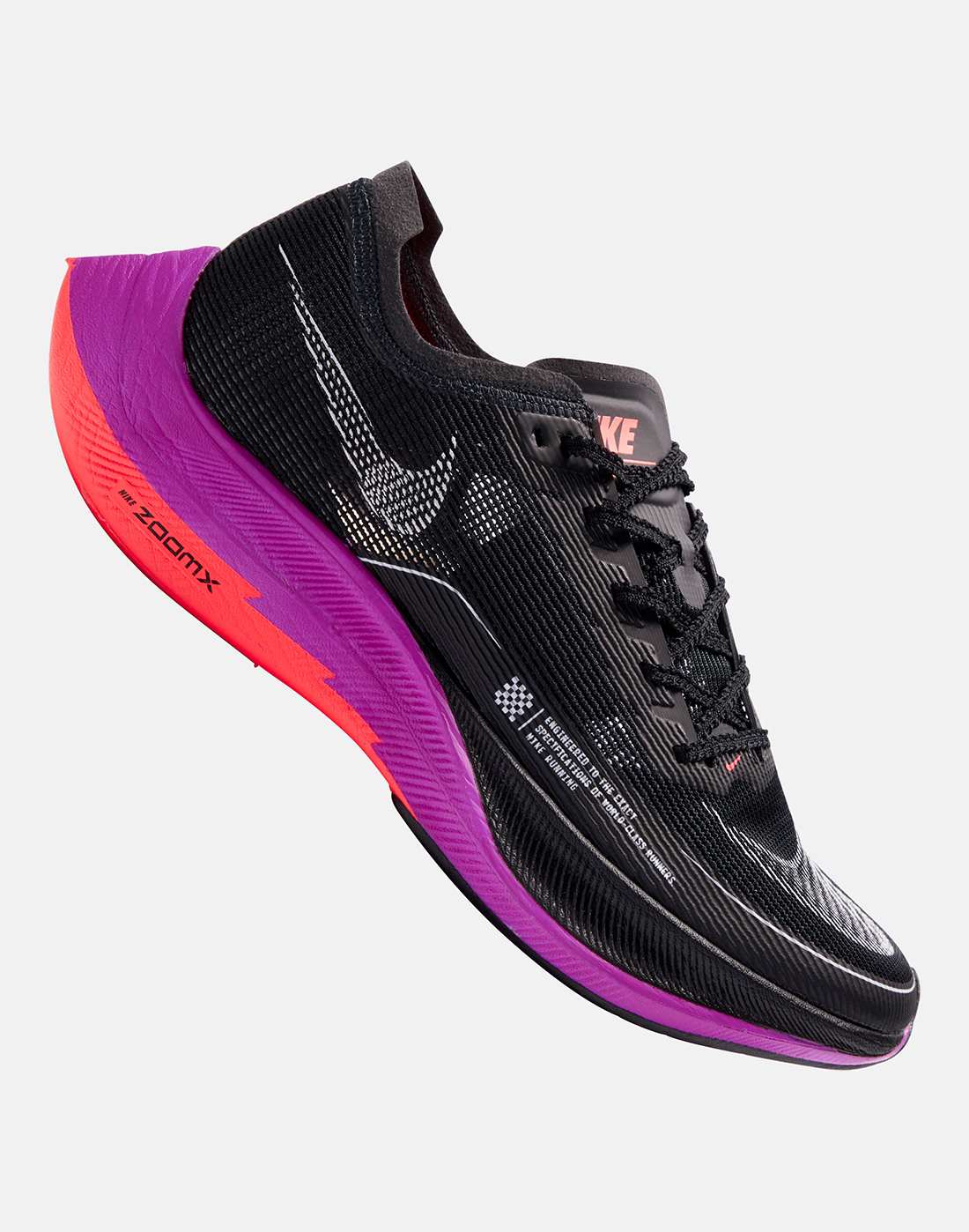 Nike claims these trainers are the 'elite racing powerhouse' that come with many impressive features. Just a few examples include the ZoomX foam which doesn't just give great cushioning, it delivers a huge energy return. This, alongside the carbon fibre plate which stretches across the full length of the trainer, gives your stride a notable boost. The lightweight fabric and breathable design is another big plus, but one of the biggest accolades is that these particular racing shoes are approved by World Athletics.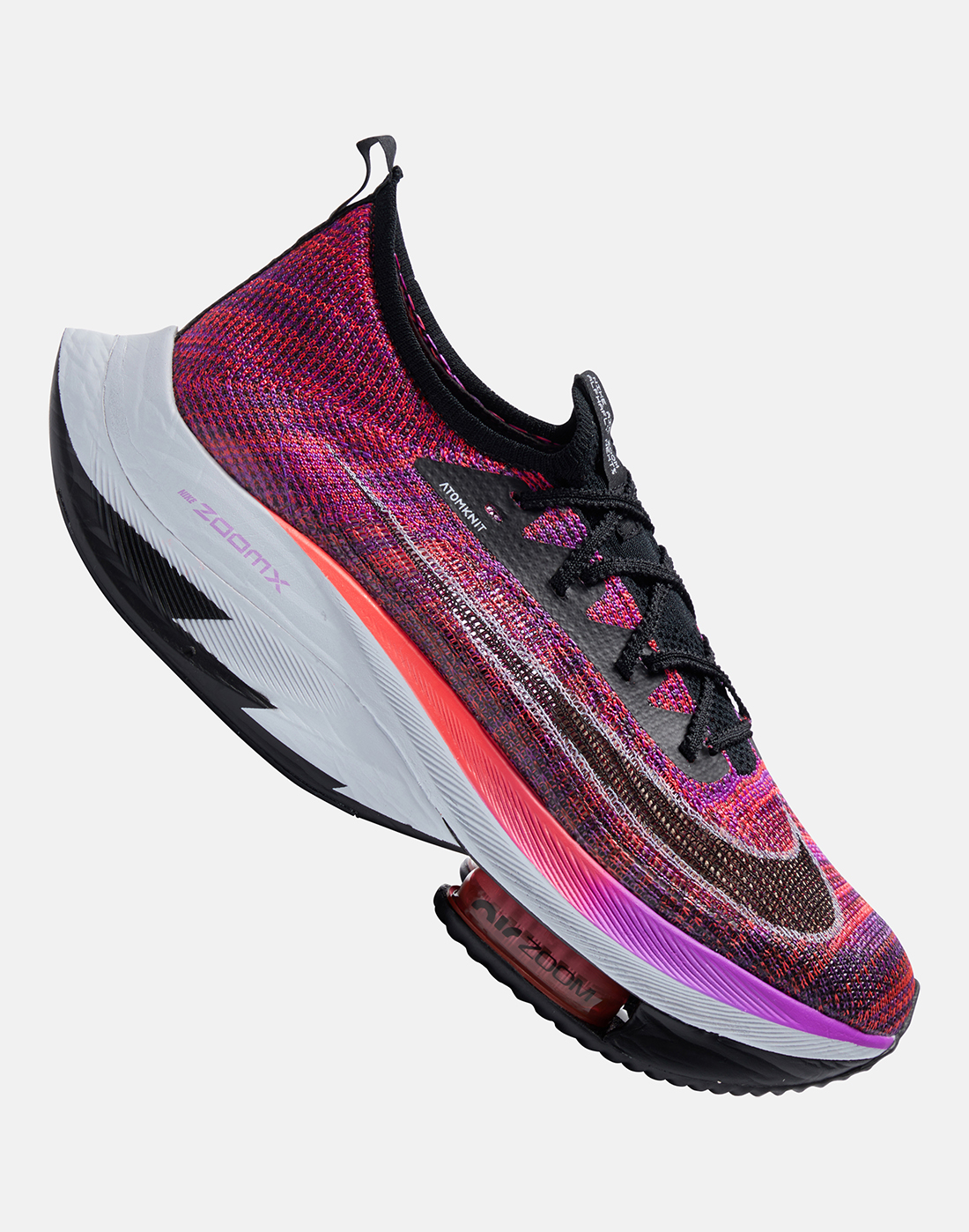 Similar to the Vaporfly, the Alphafly is another great choice for speed running. However, these trainers go one—or more accurately two—steps further by having a duo of Zoom Air units underfoot, which Nike claims delivers the biggest energy return of all their racing shoes. You can also make the most of the AtomKnit lightweight fabric and snug yet breathable fit, which again helps you pick up the pace.
The 'high-rebound' FuelCell foam and full-length carbon fibre plate in the midsole of these running shoes give you a fantastic energy return and help drive you on to your goals. The lightweight rubber sole is also said to make these lighter than other similar trainers, while at the same time giving you enhanced traction underfoot. Also the sleek and attractive design doesn't just look the part, it's also a breathable knit that helps keep your feet cool when you're pushing yourself to the limit.
PUMA claims these trainers have 'countless performance-propelling features' that can help you run faster. These include their highly responsive and cushioning Nitro Foam, the 'Innoplate' which runs along each shoe and gives an impressive energy transfer from the moment your toe leaves the ground, and on each sole, the brand's innovative PumaGrip rubber compound for increased traction. On top of this, the lightweight mono mesh fabric and snug fit reduce drag and keep these trainers securely on your feet.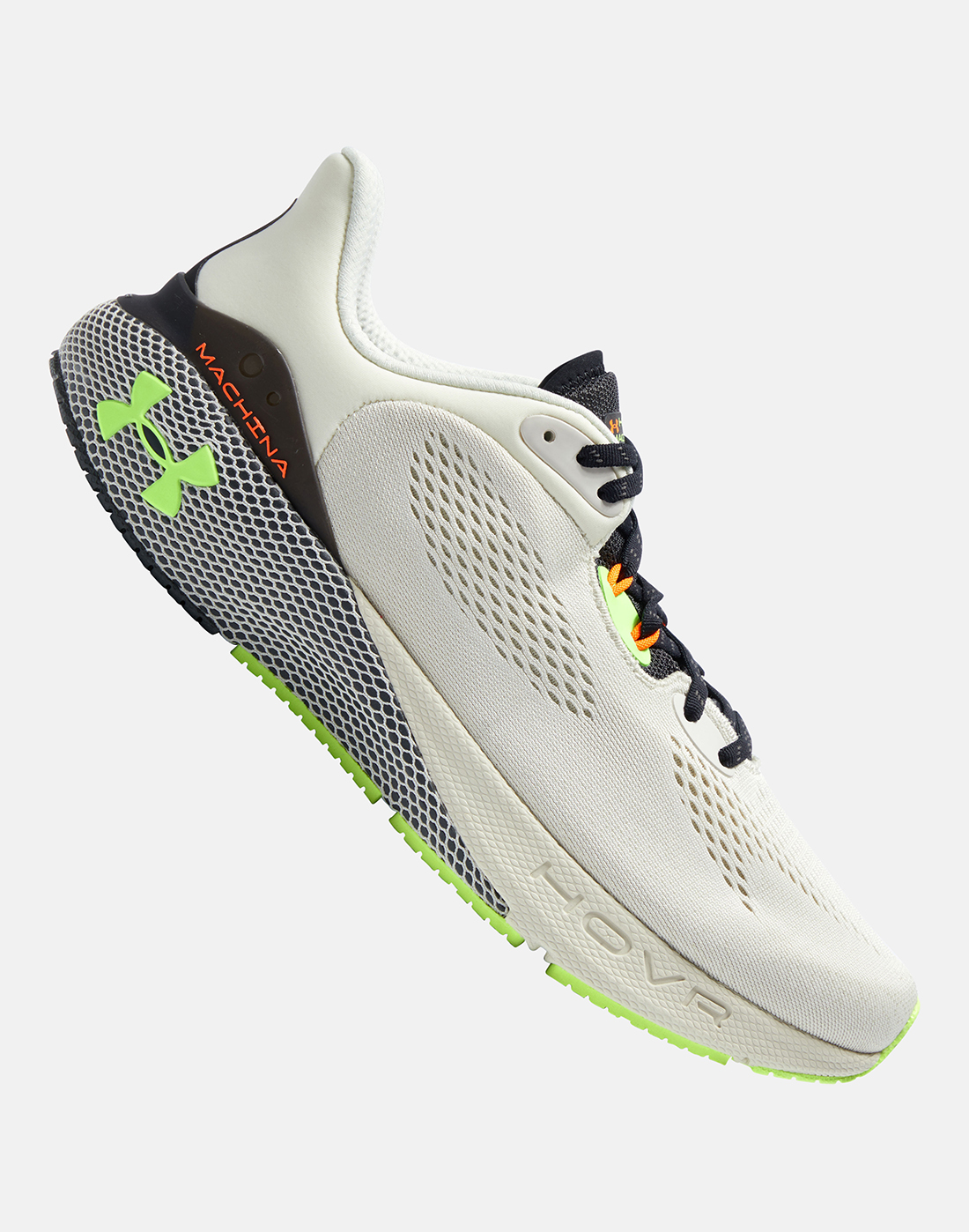 These Under Armour trainers are favoured by many speed runners thanks to the UA HOVR™ cushioning which is said to significantly reduce impact on your feet and also give a huge energy return that pushes you forward. The 'strategically mapped' design is also lightweight and highly aerodynamic and the breathable upper is another plus point that helps prevent your feet from overheating. Unlike the previous UA HOVR™ range, these men's running shoes can also connect to the UA MapMyRun™, which allows you to track and analyse your performance and running metrics, so you can see how much your speed is progressing.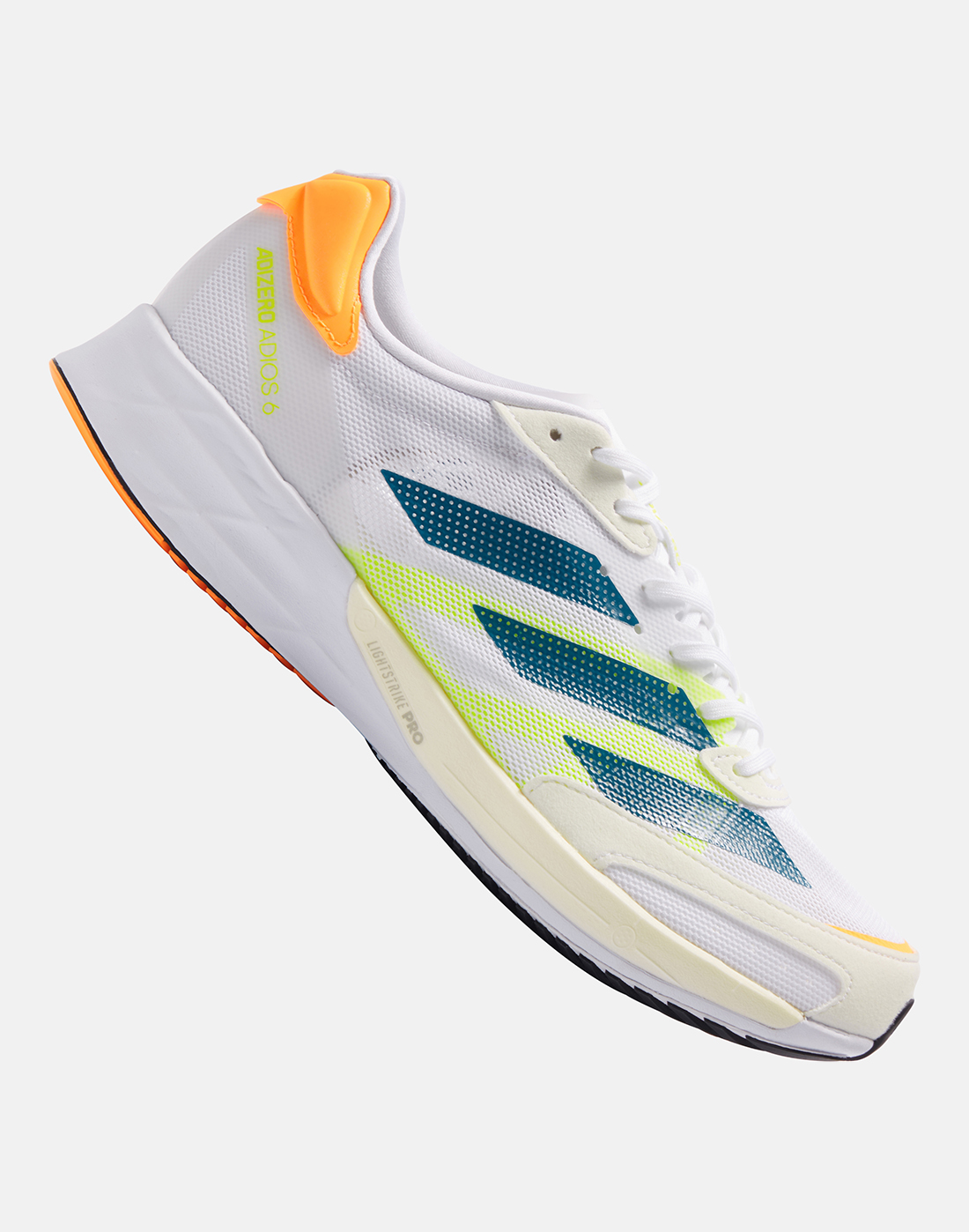 The best feature of these trainers is that they're so lightweight you'll be forgiven for thinking you've got bare feet. Although, this isn't to say they're not supportive as alongside this ultra-light design comes Lightstrike Pro cushioning and intuitive torsion rods that both reduce impact and keep your feet feeling secure. All of this mixed together helps prevent fatigue in your feet and legs and keeps you pushing on towards a faster pace.
Trail Running and Fell Running Shoes
Last but not least, for those of you who prefer to head off the beaten track onto unpaved surfaces, you need footwear that's designed to be used on unpredictable and harsher terrains. Often, we refer to such trainers as 'trail running shoes' and 'fell running shoes', depending on the course you're running.
These running shoes will help with your stability and can give you the protection you need to keep you moving at pace through tougher areas. They usually consist of rugged but light materials; they will typically have deep lugs on the soleplate for greater traction and cushioning foam to absorb impacts and provide comfort across the uneven surfaces you'll encounter.
What is the Difference between Trail Running and Fell Running?
Trail running is a type of endurance running which people tend to do on natural terrains like forests and mountainous areas, rather than on paved surfaces. Much like a hike, this will subsequently include steep inclines and uneven ground over a range of distances. However, you won't be taking a leisurely stroll, you'll be pushing your legs trying to keep up a strong running pace.
Fell running has a lot of the same hallmarks in that it's often done in a rural and hilly or mountainous setting instead of on even surfaces. The key difference is that it will incorporate a gradient or incline of some kind that you need to conquer and it's not so much about speed as it is trying to traverse the unpredictable—and likely steep—route at a reasonable pace.
As you can see though, there are a lot of similarities and crossovers between these two, but the beauty of our footwear recommendations is that they're appropriate for both types of running.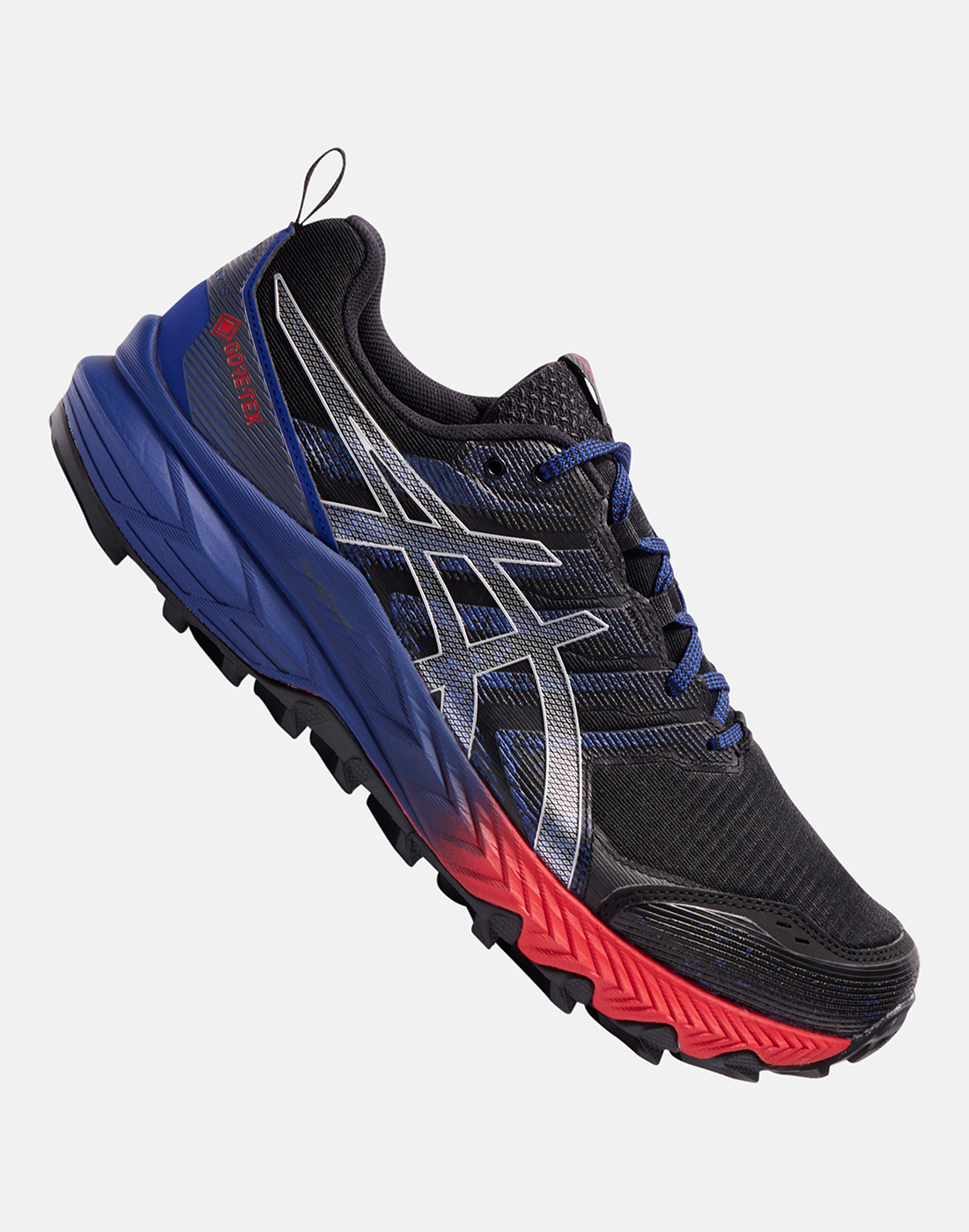 With these running shoes you get protection from ASICS' GEL technology cushioning in the heel and extra comfort from the lightweight FLYTEFOAM midsole. The ASICSGRIP rubber outsole can also help you tackle even the steepest gradients, while the durable GORE-TEX upper keeps your feet shielded from harsh terrains and weather conditions. All in all, they're a great all-rounder on almost any trail.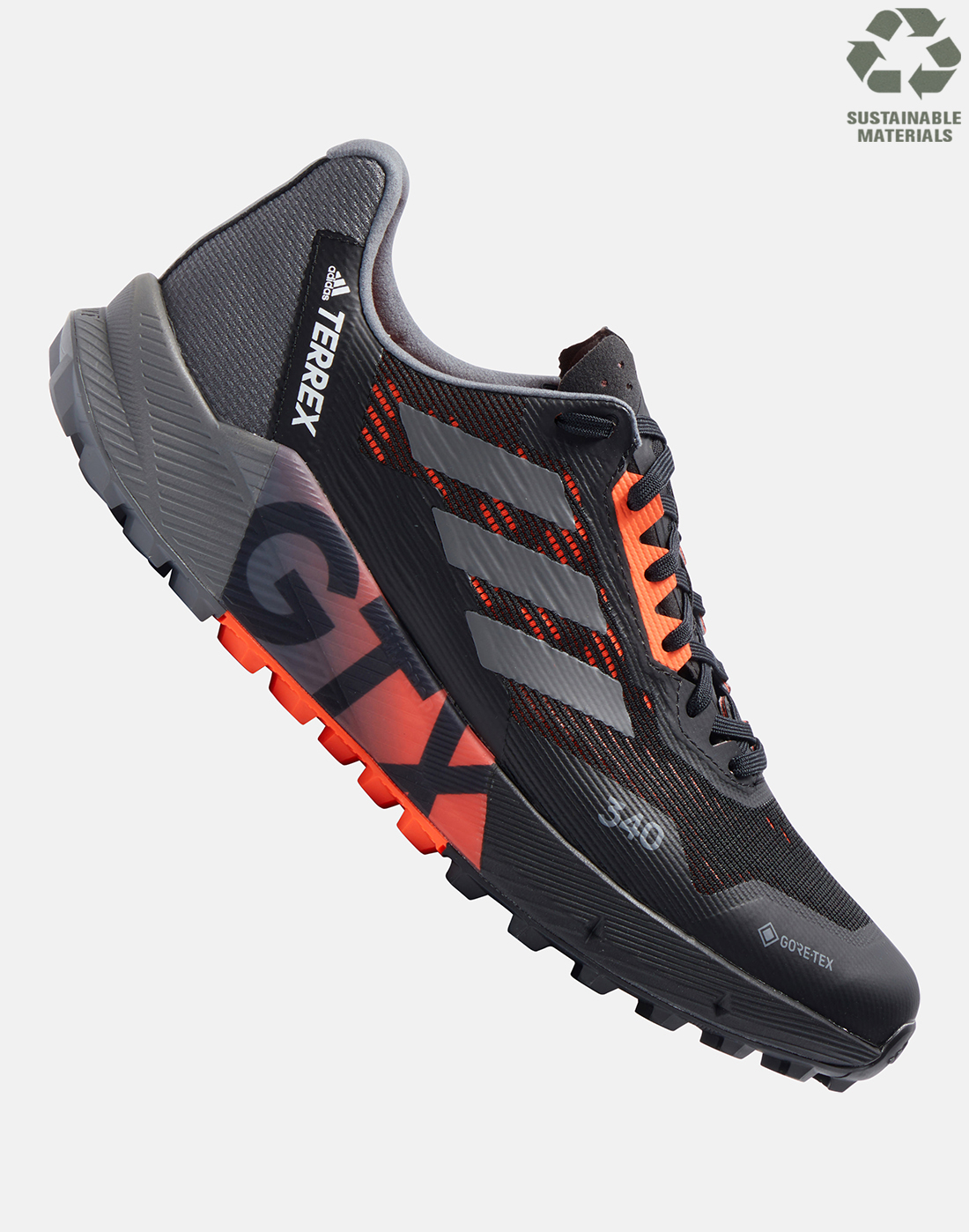 For those of you wanting stylish but sturdy trainers for your outdoor pursuits, these are a fantastic option. Again, you can find protection from the elements courtesy of a GORE-TEX waterproof membrane, as well Adidas' innovative Lightstrike cushioning that's both soft and stable. These running shoes are particularly good when heading up steep mountainsides, as their versatile treads that come with Continental™ rubber offer sensational grip.
If your ambition is to hit the trails but keep the pace up, these trainers from Adidas are just the ticket. While you also get the great grip from the Continental™ rubber outsole and the impact support you need underfoot, these are also very light, finished with a breathable mesh and ultimately won't weigh you down. The sole is also deeper than most trail trainers, which Adidas claims will literally keep you on your toes when you're running.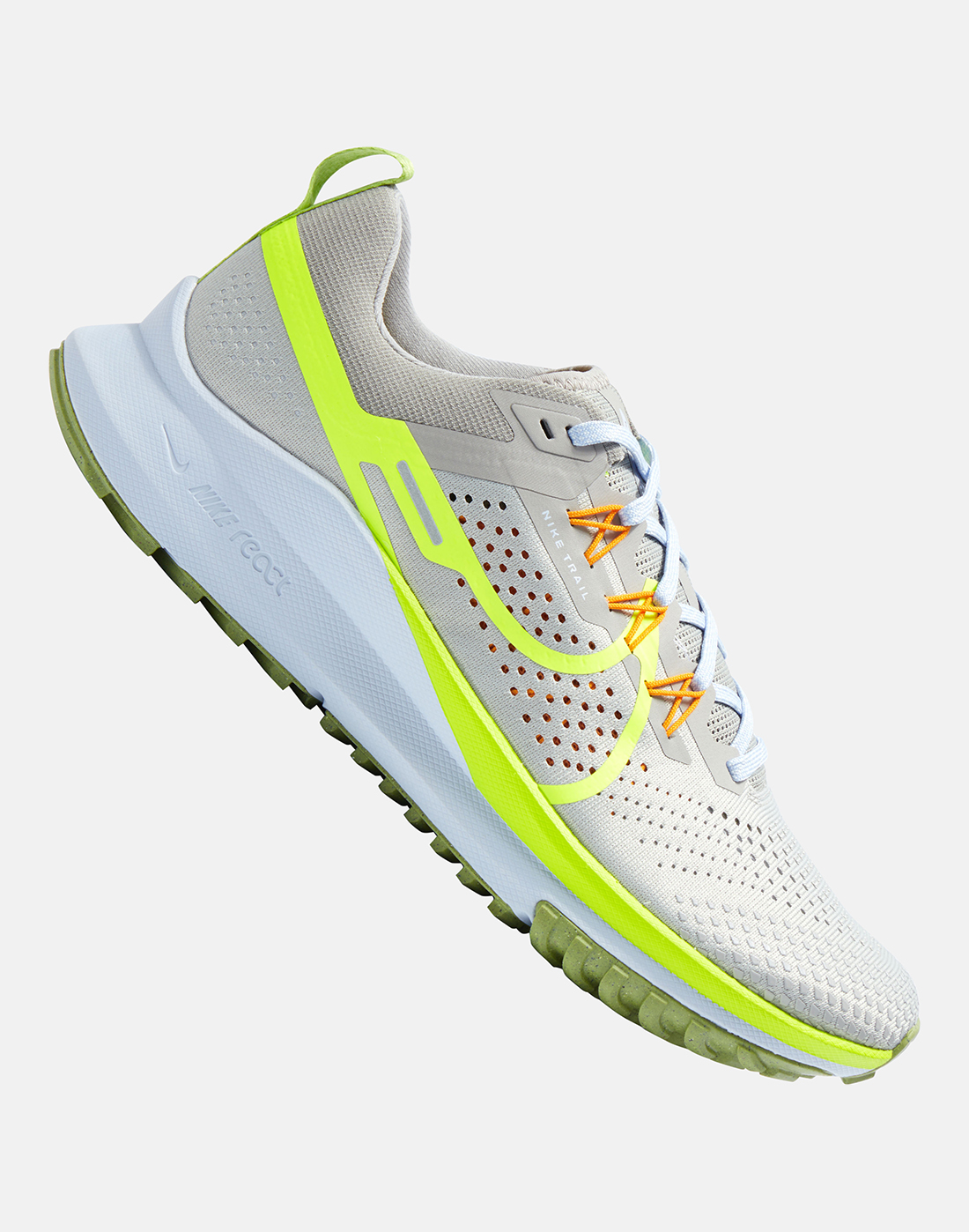 These trainers are grippy, impact absorbent and are another winning option for those wanting a faster trail run. The rubber outsole gives you grip in all the right areas to provide you with the same traction you'd get on an even surface. At the same time, the midsole is reactive to rockier routes, and after essentially ironing out bumps and jagged edges, can give you a strong and springy energy return. All this comes alongside the breathable mesh upper and extra skins in the toe areas to keep your feet from getting too hot but at the same time, limit the chance of injuries or knocks from the rough terrain.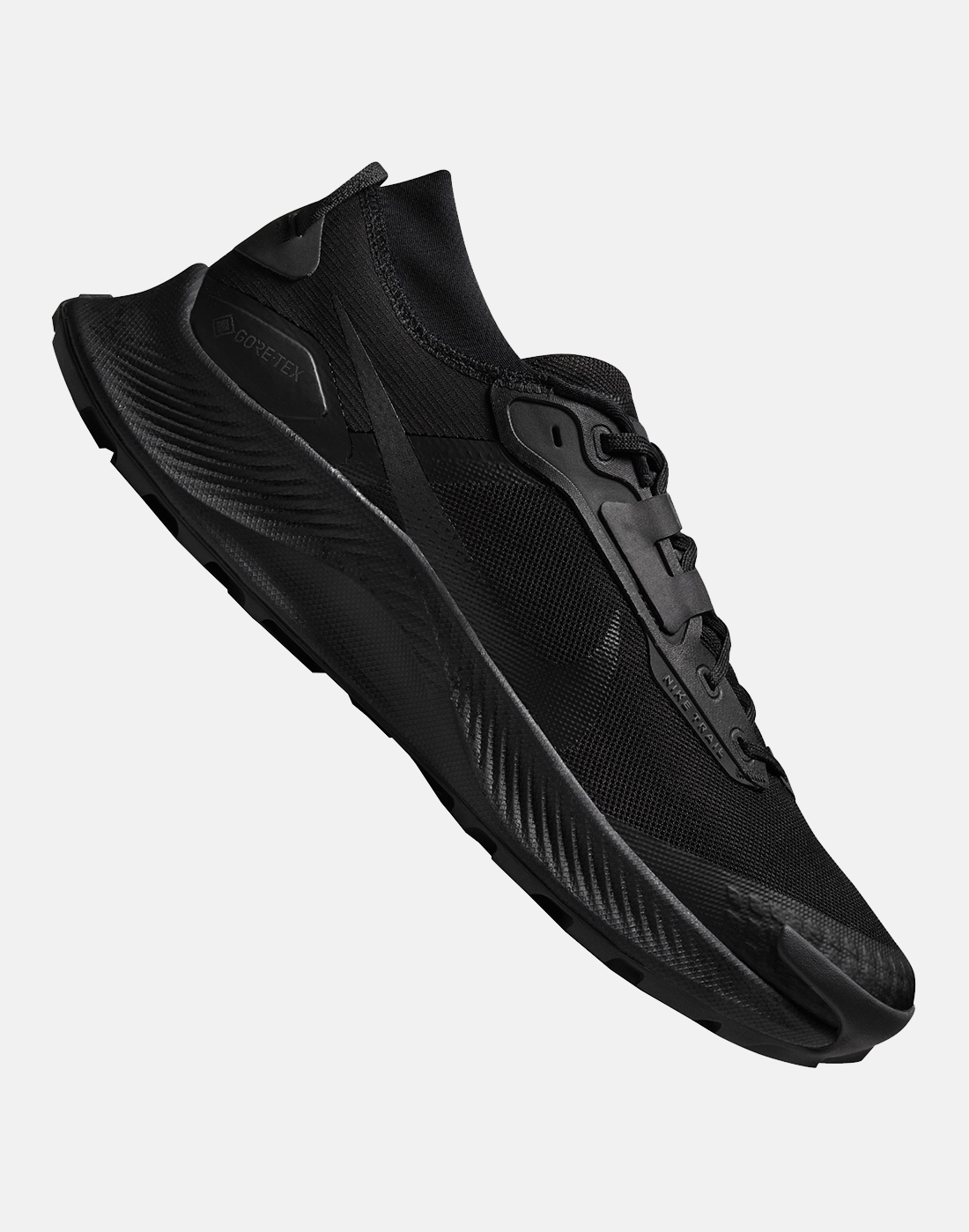 If you know your off-road run will see you battling the weather and wetter conditions, be sure to consider these particular Nike trainers. They're another that come with the dependable protection of GORE-TEX which in this instance forms the upper and will ensure your feet stay dry. They also have an additional gaiter on the collar to stop any debris getting inside. The comfortable React Foam midsole is what will smooth out the bumpy surfaces and a smart fitting band around the midfoot will keep these shoes firmly on your feet. An added bonus is that these also look amazing, with a fresh and neat all-black finish.
Knowing that your feet are safe and that your trainers will securely hug your foot is hugely important for a lot of trail and fell runners, but with a pair of these you can put any concerns about this to bed. The lace-up closure and the snug fit mean these trainers are going nowhere with you in them, even when you're pushing yourself to your limits. Beyond this you can also rest assured you'll be protected from the conditions thanks to the ultra-cushioning Fresh Foam in the midsole, plus the GORE-TEX waterproof fabric and the grippy Vibram outsole.
PUMA considers these to be their 'flagship' trail shoes and it's not hard to see why. From the waterproof GORE-TEX fabric in the upper, to the OPTI-Fit support in the midfoot to keep you steady on outdoor terrain and of course the brand's trademark PumaGrip outsoles for increased traction whatever the weather, these are another incredible all-rounder that won't let you down. They're also surprisingly lightweight despite the relatively chunky design and variety of great features, so you won't feel bogged down when running up those hills.