It's no secret that having the right pair of women's running shoes to suit your style and goals is very important, but with such a massive choice on offer, knowing which pair to purchase isn't always that easy. What's more, when you throw into the mix the fact that different types of running footwear can support you in different ways, it makes it even more essential that you get the perfect match.
This is where we can help, as LSS has narrowed down your options on women's running shoes into three core areas, specifically footwear that is meant to be for:
Helping you run further

Helping you run faster

Use when completing trail and fell running
On top of this, we've explained a bit more about these three types of running and for each we've listed some recommendations on women's running shoes to help you get a better idea of which trainers will best suit your needs.
Running Shoes to Go Further: Running Shoes for Long-Distance Events, Marathons and Running on a Treadmill
If you're a lady who loves long distance running there are a few features that are a must for your footwear. Firstly, they need to be durable as it's fair to say they'll be getting quite a hammering the more miles you get under your belt. Secondly, your feet need to be protected from surface impact, so having cushioning of some form is very important. And thirdly, you don't want heavy trainers weighing you down, so lightweight materials should be on the agenda.
This holy trinity for long distance running footwear is a sure-fire way to make your next 5k or marathon (and everything in between) more manageable, easier underfoot and potentially something you complete in your best ever time. So here are some examples of women's running shoes that tick all these boxes — and look great at the same time: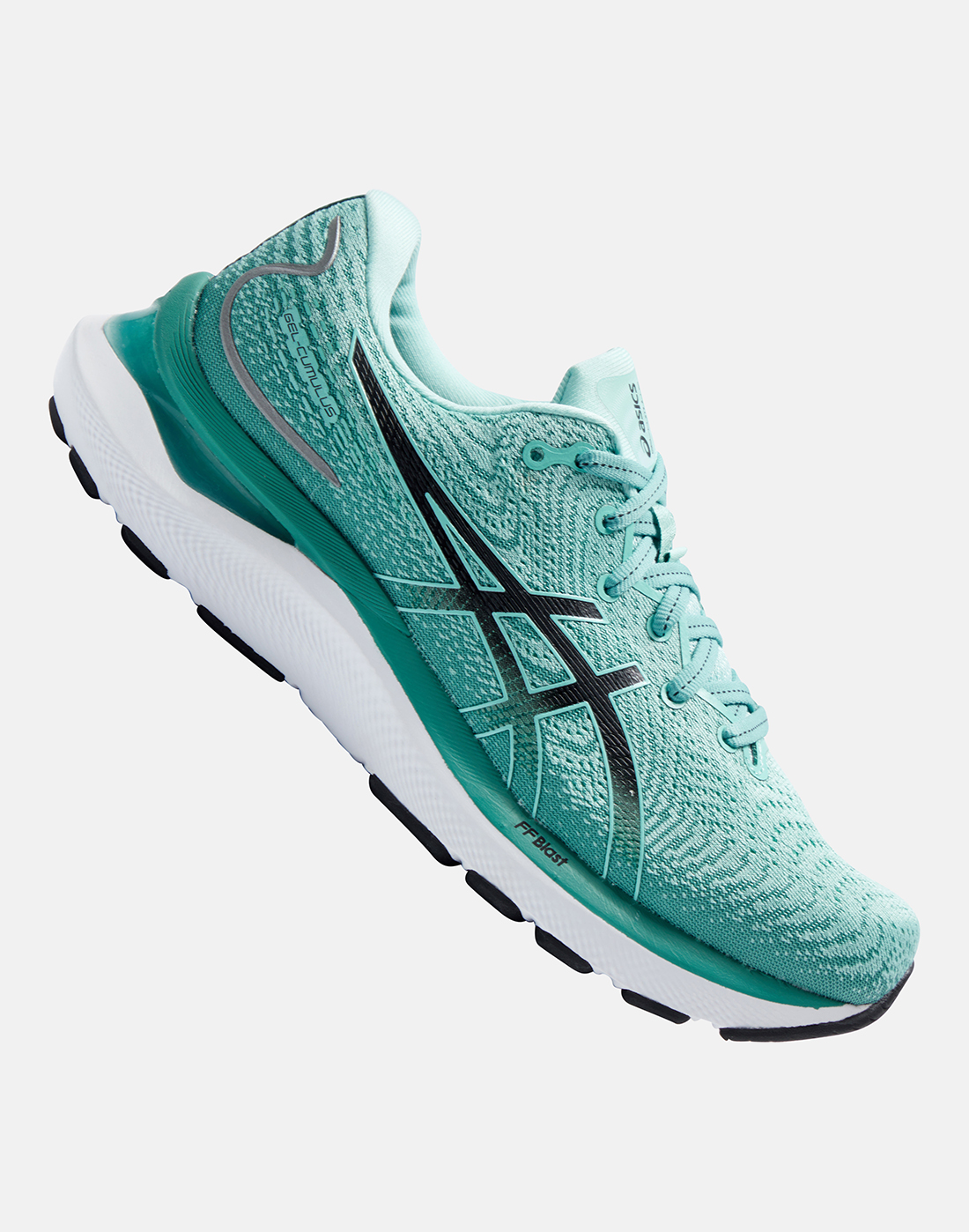 These women's running trainers are perfect for long distances as they feature a variety of support features. From the FLYTEFOAM™ in the sole, to the rear and forefoot GEL-CUMULUS™ and the additional FF BLAST™ cushioning, you can count on all three to provide high impact protection from paved surfaces and an amazing energy return. All this along with the engineered breathable mesh upper and lightweight design can see you on the move for longer.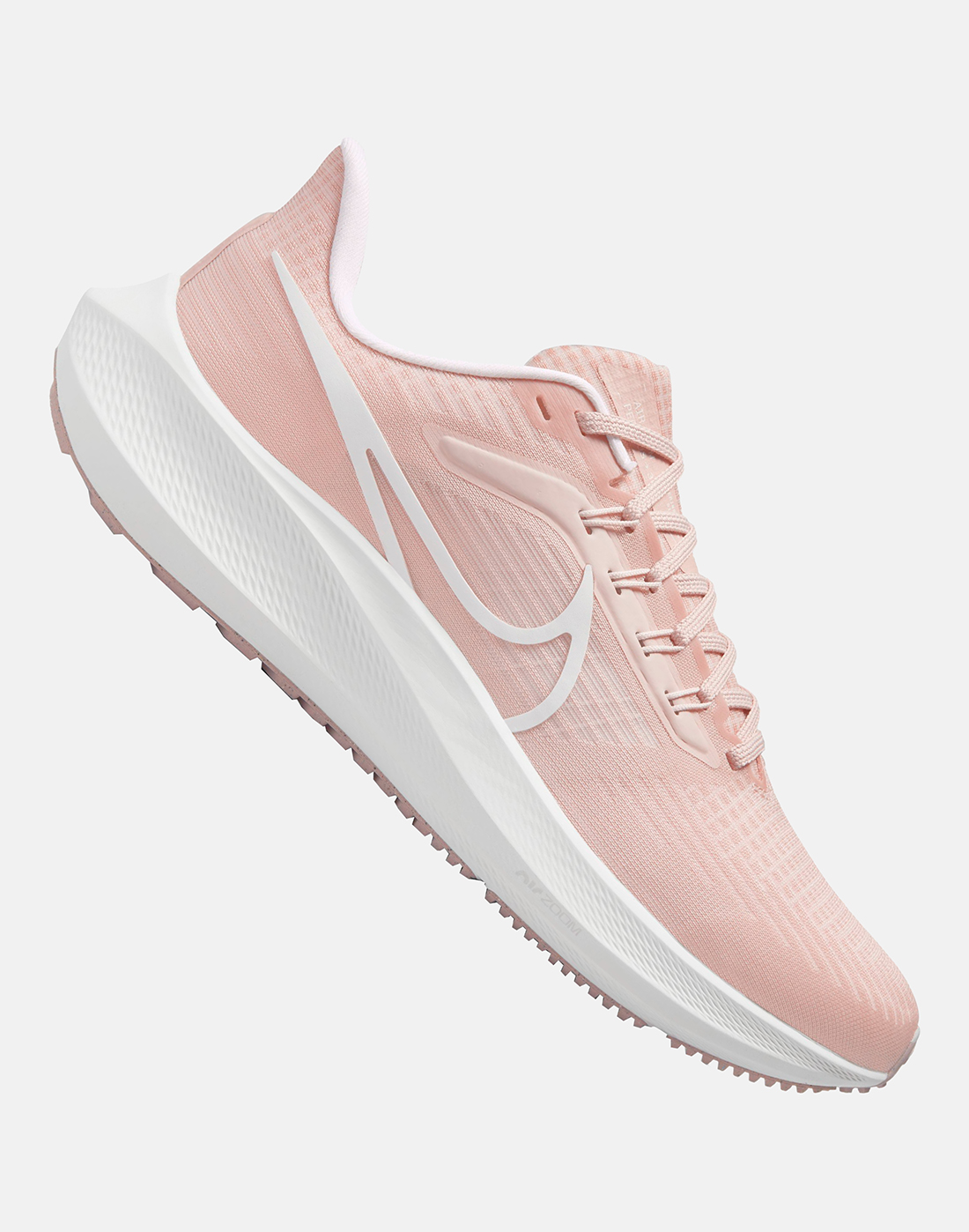 It's no surprise that these are some of Nike's best-selling women's running shoes for long distances, as they're both incredibly comfy and highly responsive to surfaces. The innovative Air Zoom units alongside the React Foam underfoot will reduce your impact on hard surfaces and the Flywire tech that's integrated in the midfoot gives your feet the additional support you need across longer runs. Another top feature is the waffle-inspired outsole that gives some of the best grip you can get from a pair of trainers, leaving you feeling secure and sturdy with every step.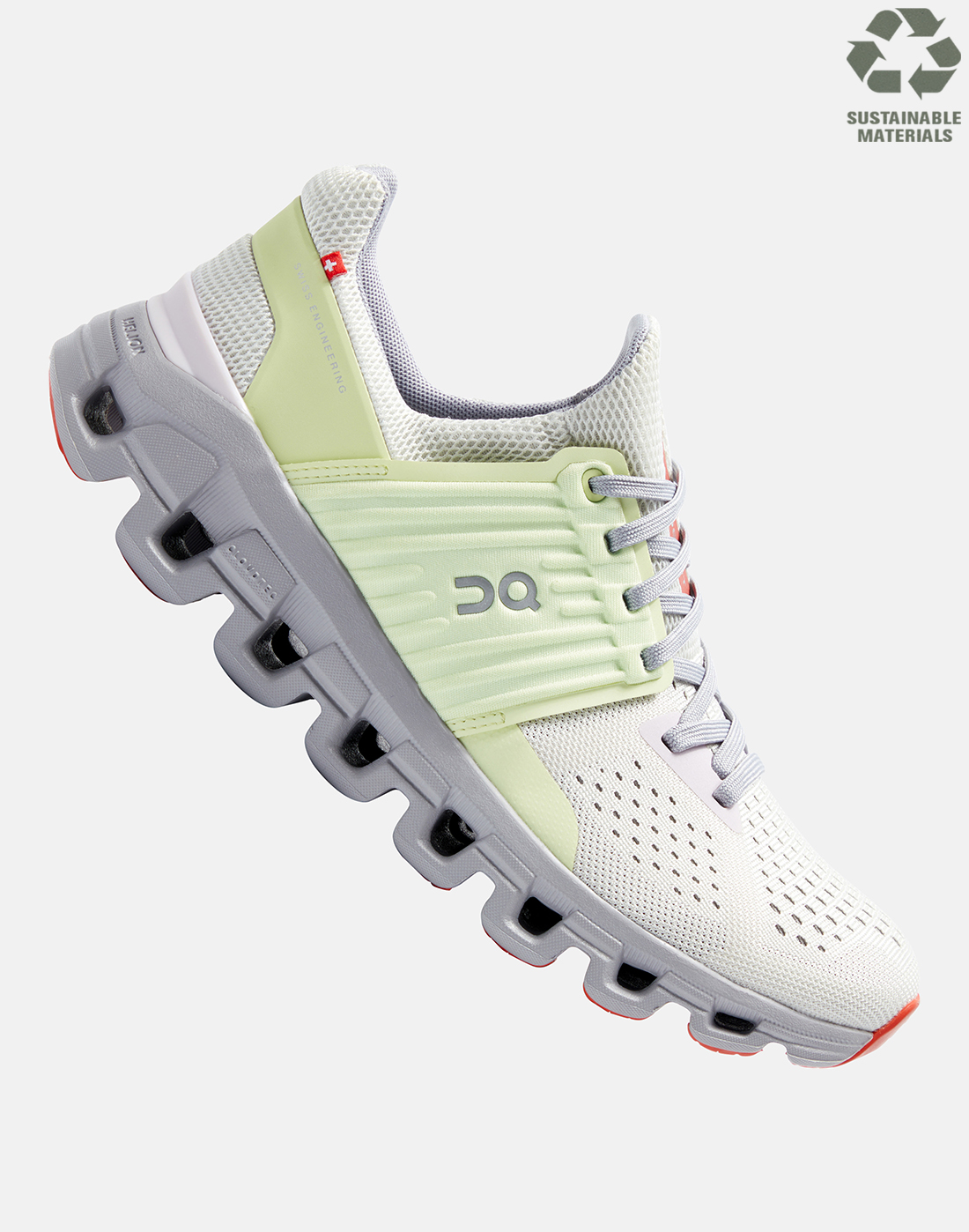 These trainers come with ON's unique CloudTec technology which gives fantastic cushioning in the forefoot and in the heel, which massively reduces any impact when running. The sock construction makes them easy to slip on but the adaptive fit means they still feel secure on your feet. They also have engineered mesh for keeping your feet cool and the overall shape is designed to support a natural, flowing motion with your stride, improving your overall running performance.
Much like the ASICS trainers above, these offer advanced impact protection over long distances thanks to the impressive range of support features. However, these are a lighter women's running shoe and a great option if you're trying to beat your best time. Don't be fooled into thinking this compromises on their durability though, as they're still incredibly hardwearing and will give you a comfortable ride whether you're tackling a 5k or a marathon.
Running Further: Long-Distance Running Shoes for Overpronation
Many women out there overpronate when they run, from championship athletes to 5k hobbyists, so what we're saying ladies is that overpronation isn't a barrier to doing long distance. However, you can also get women's running shoes that are designed to help those who overpronate and boost your performance.
What is Overpronation?
The word 'pronate' is what describes the inward rolling movement of your feet as they distribute the impact that's made as they impact on a surface when running or walking. However, some of us 'overpronate' which according to medical experts happens when 'the outer edge of your heel hits the ground first, and then your foot rolls inward onto the arch'.
What can then happen is the arches in your feet can eventually flatten and this makes you more susceptible to sports injuries like shin splints, tendinitis and ankle sprains. This risk is of course increased even more if you're running longer distances, so what you need are trainers that specifically support overpronation. Here are a few examples: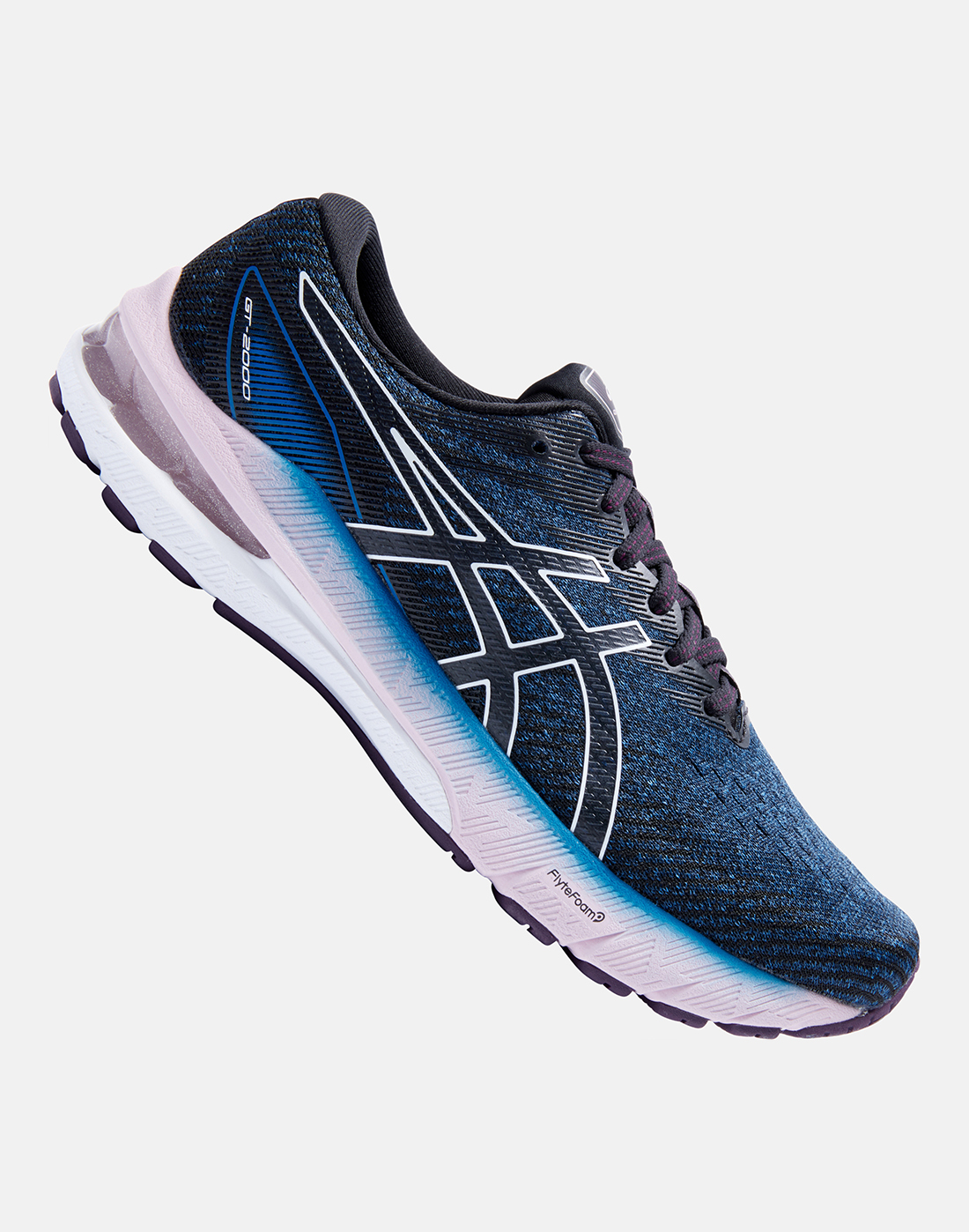 This series of women's running shoes is considered by many to be amongst the best you can buy right now if you overpronate and it's not hard to see why. The GT-2000 range has everything from FLYTEFOAM™ cushioning to medial arch support to give you a comfortable protective layer underfoot. However, the 10s go a step further and have the latest FLYTEFOAM™ Propel tech to maximise their absorption and energy responsiveness on extended runs. As you'd expect from ASICS these trainers are feather-light and, as an added bonus, have an OrthoLite™ X-30 soft, step-in sock liner.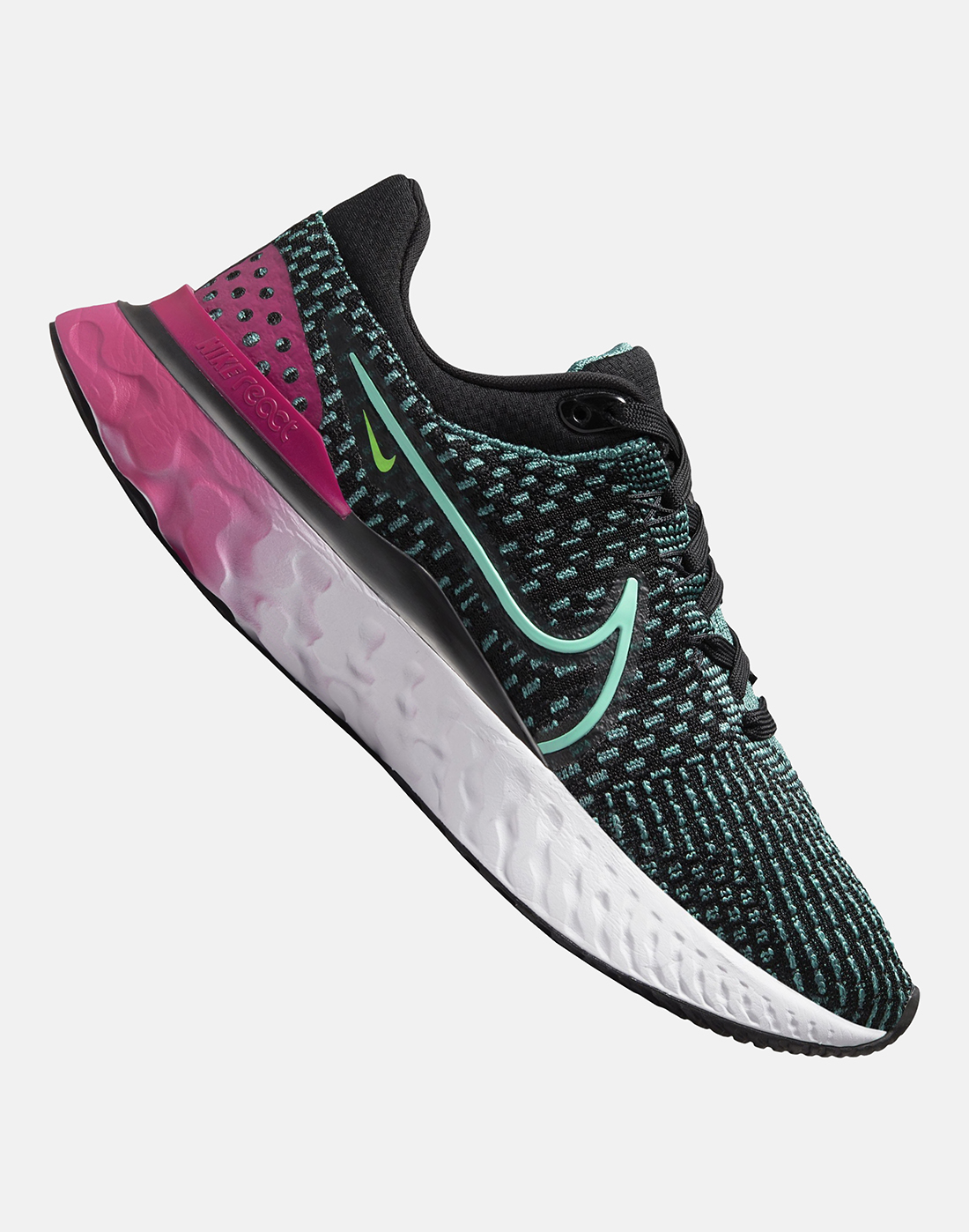 These trainers offer support that's both soft and stable and give a smooth ride on longer runs to keep you going for longer. The React technology in these women's running shoes is also ideal for those of you who overpronate, as this durable foam under your feet is shaped like a rocker which protects you through each part of your stride. You can also get great traction thanks to the Nike rubber sole, plus the Flyknit upper gives a premium level of breathability and cooling.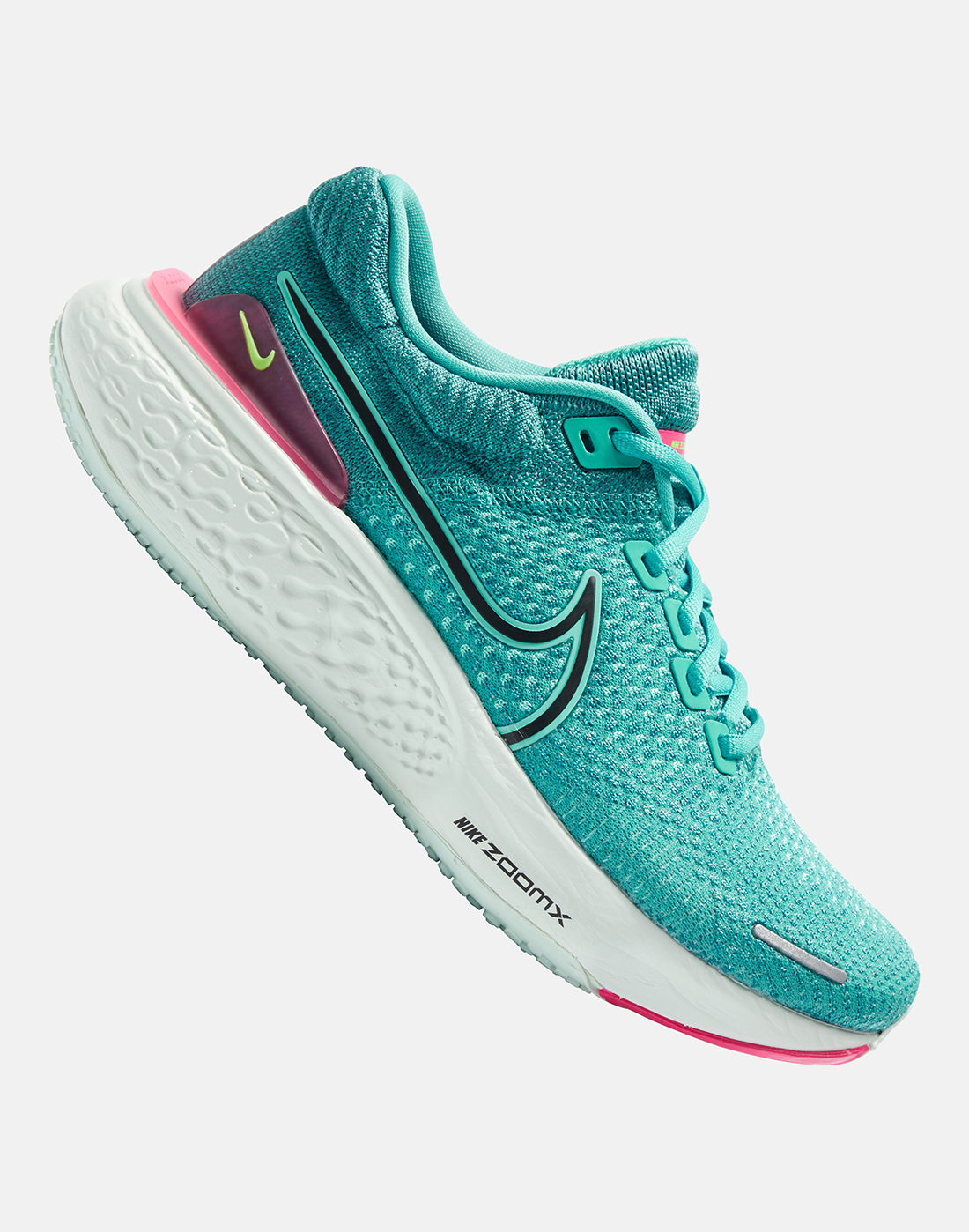 If you're a gal who prefers running in Nike trainers and you also know you overpronate, these are another top choice to consider. Alongside the Flyknit upper and the comfortable ride you'd expect from Nike trainers, these also have super-soft ZoomX foam underfoot, a wider shape at the forefoot and a waffle-shaped outsole. These impressive features mean you get all the protection your feet could need over long distances, but at the same time you get traction where you need it the most to help keep you more stable during your strides.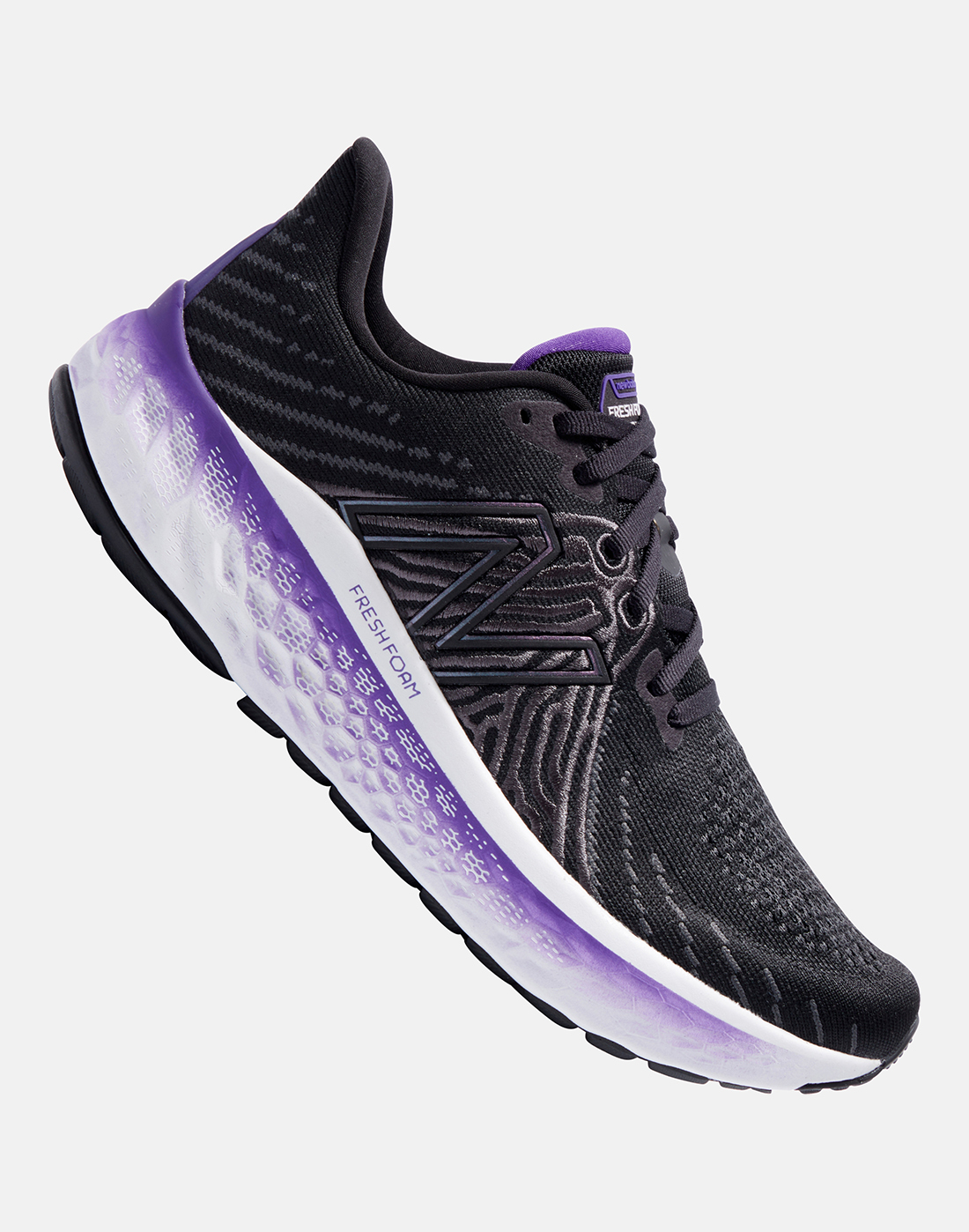 New Balance have taken influence from their popular 1080 range, added in some extra supportive features and have created some of the best women's running shoes for combating overpronation. Whether it's the lightweight Fresh Foam cushioning in the midsole, the medial post to help control your pronation or the zonal supports for your feet from the smart Hypoknit upper, you're sure to feel secure when you're out running. These also look great with a stylish coloured hue running the full length of each trainer.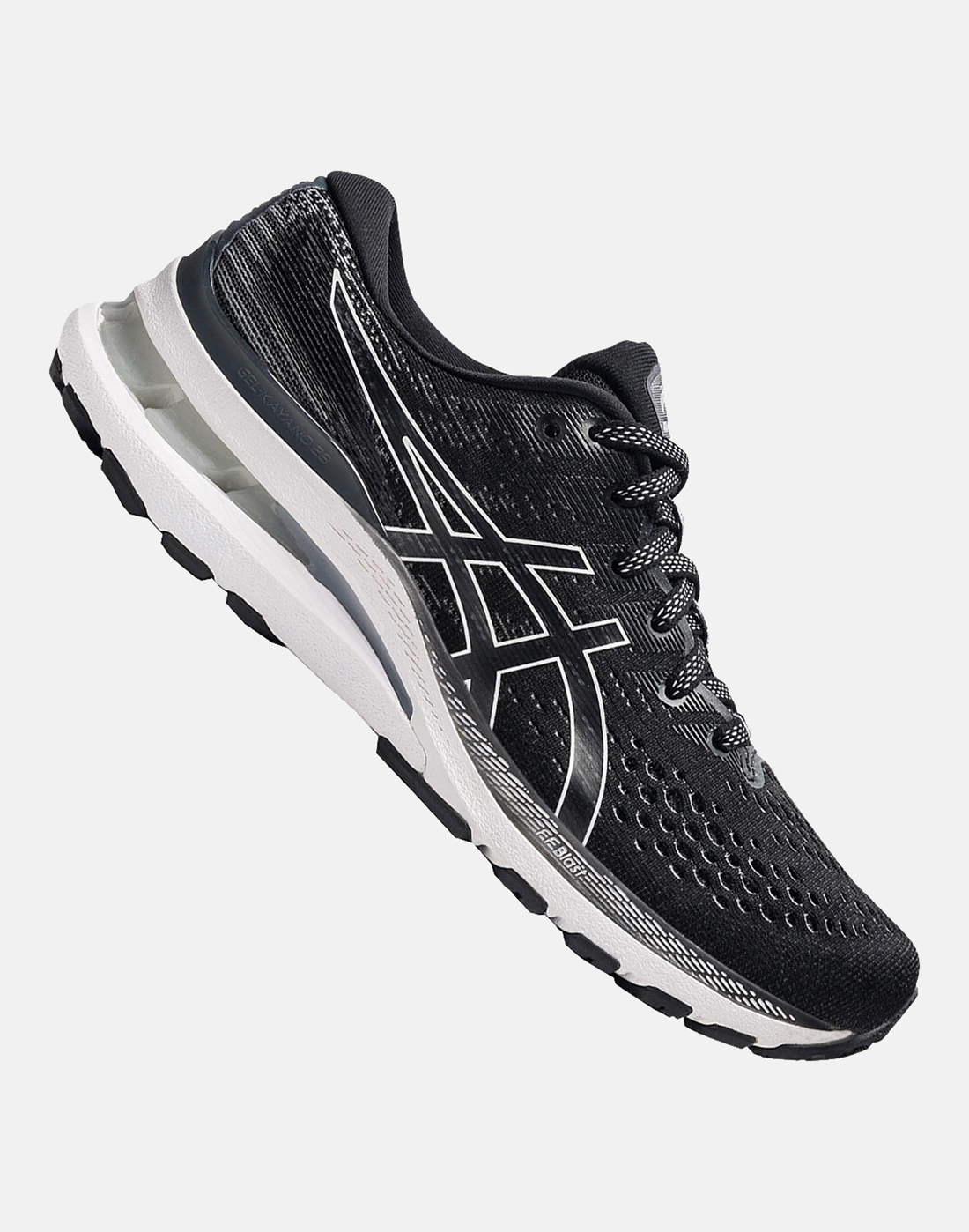 These trainers are also great if you overpronate as they promote a balanced running stride, while giving you great support underfoot. Your comfort has been a big focus here by ASICS as they've included rear and forefoot GEL™ technology cushioning, 3D SPACE CONSTRUCTION™ which improves your foot compression and FF BLAST™ in the midsole for excellent shock absorption and a very responsive rebound. These features, alongside the mesh upper for enhanced breathability and the slip-on OrthoLite™ X-55 sockliner definitely put these up there with the best women's running shoes.
Running Shoes to go Faster: Running Shoes for Sprinting, Running Shoes for Training
Many brands now have women's running shoes that are designed to boost your speed. This can be through absorptive foams and plates that give you a high energy return — like a literal spring in your step—or through things like innovative lightweight materials that make your feet feel lighter and more mobile.
So, whether you're looking to shave a few seconds off your sprinting PB, or you simply want to be a faster runner, check out these trainers: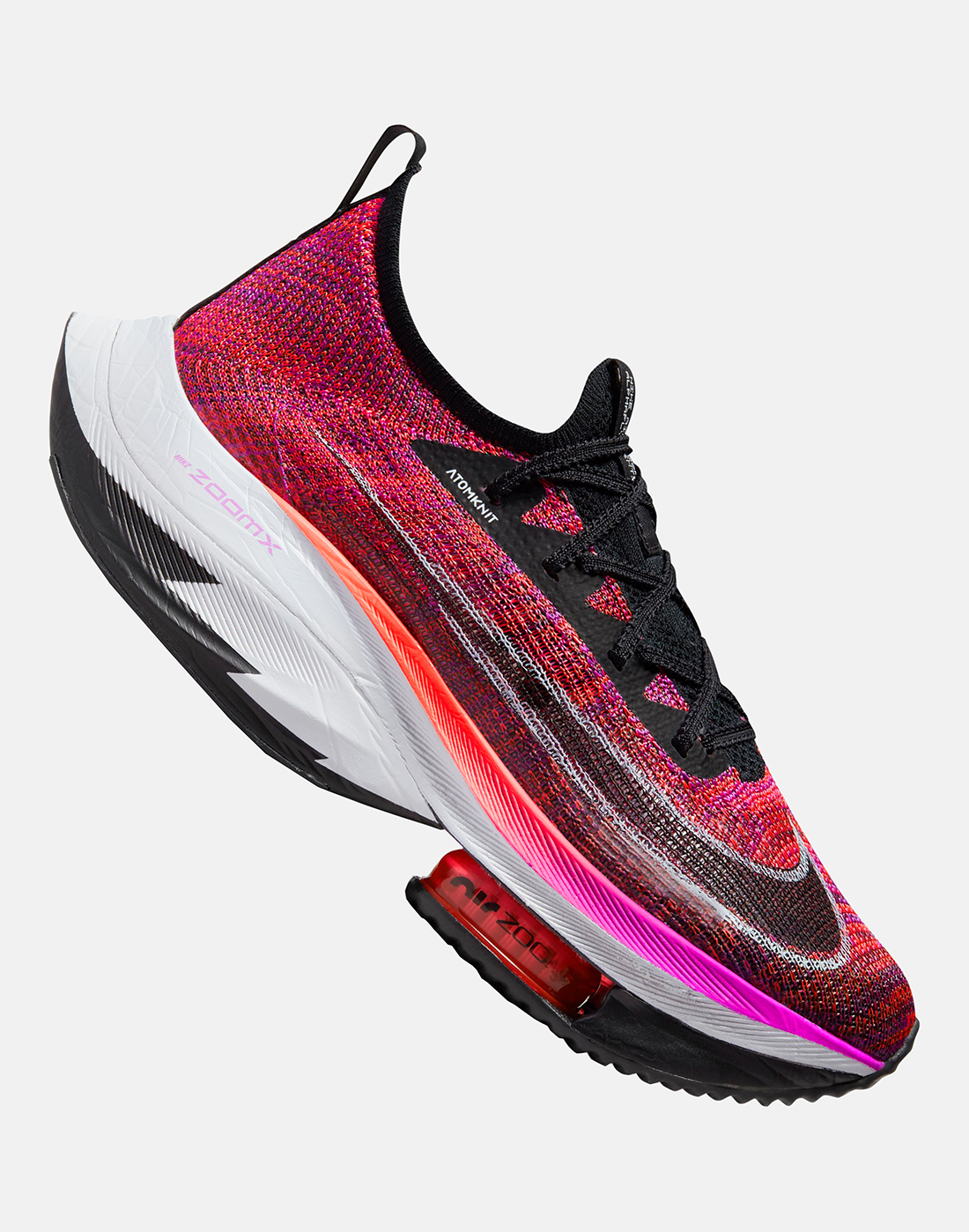 For those of you wanting to push your pace up but feel supported at the same time, these women's running shoes from Nike won't let you down. The duo of light Zoom Air units, plus the ZoomX foam gives you first-rate impact protection and an amazing energy return that can help drive you forward. They're also very grippy across all phases of your stride and the outsole was designed for speed following Nike's careful analysis of hundreds of runners. The Flyknit fabric is also light and won't feel heavy on your feet, but the laces can also be adjusted to suit your foot shape, adding an extra feeling of security.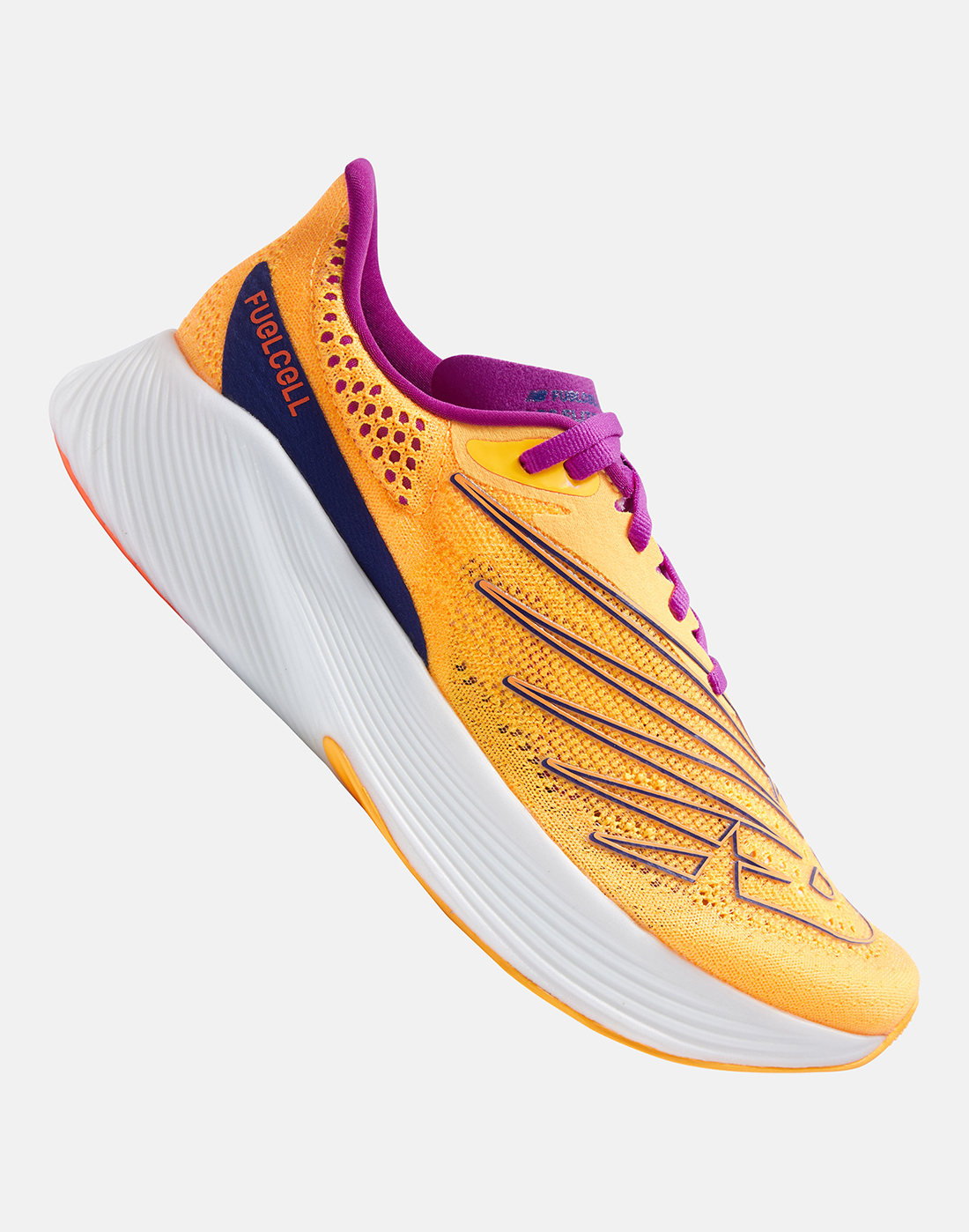 You can propel yourself forward towards a faster time with these superb women's trainers from New Balance. The FuelCell foam technology is responsive and designed to give you a real propulsive feel and the full-length carbon fibre plate in each trainer gives an even bigger boost to your stride. These women's running shoes are incredibly light too, thanks to the knitted mesh upper and the cut-out midsole for reduced weight. The traction they give is also very impressive and you can customise the fit to be as snug as you prefer and to suit the shape of your feet with the handy adjustable lace closure.
These PUMA trainers are another example of a brand producing some outstanding women's running shoes with one goal in mind—improving your speed. They achieve this with a winning mix of features that improve their responsiveness, their energy transfer and their grip on all surfaces. This includes their Nitro Foam cushioning which as well as giving you more bounce in your stride, massively reduces the impact as your feet hit the tarmac. PUMA's trademark 'Innoplate' is what helps improve the energy transfer while you run and the PumaGrip durable rubber compound is what increases your traction. All this, plus the lightweight design and snug fit can really help you beat those PBs.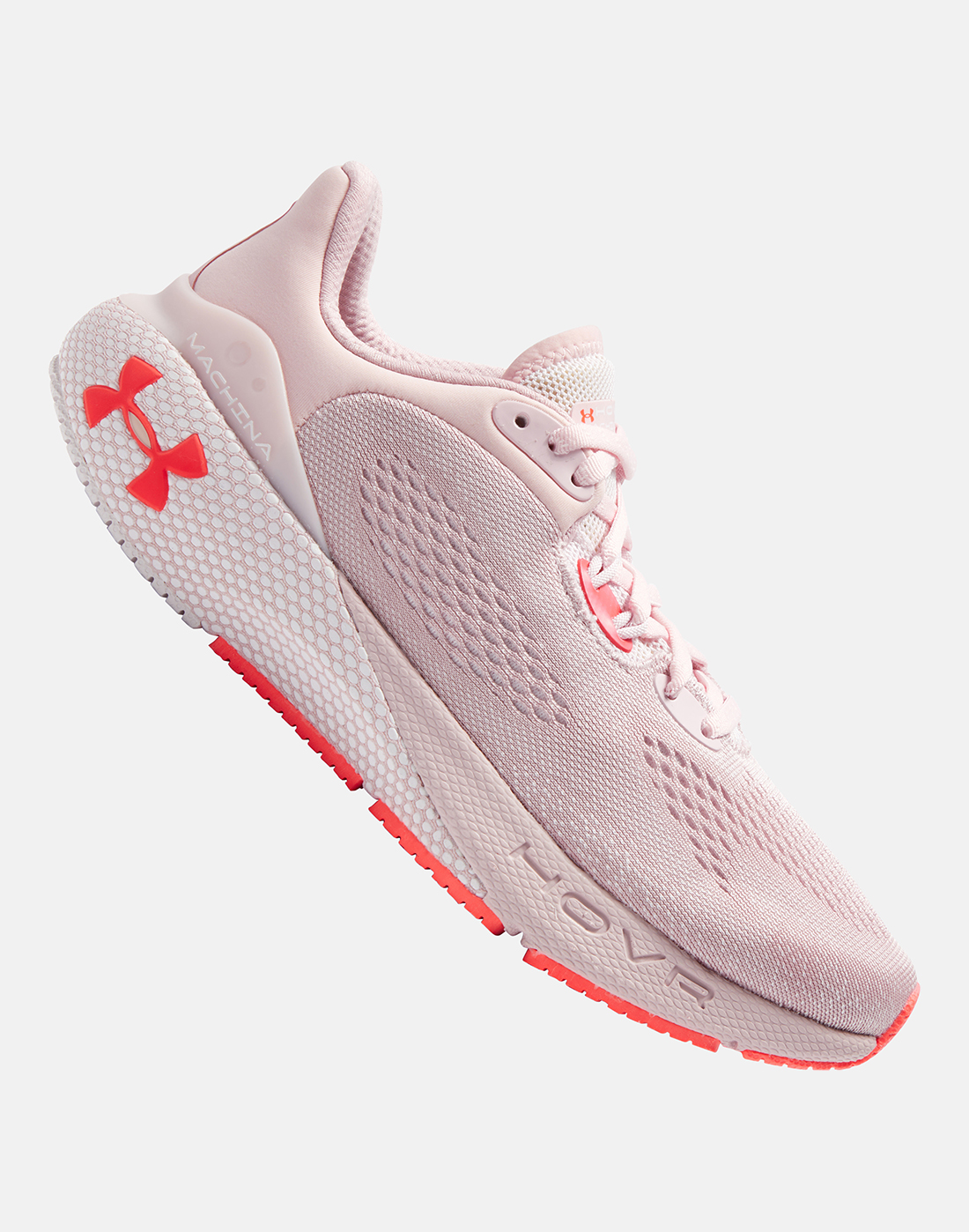 With their aerodynamic shape, smart tech and lightweight materials, the simple truth is that these exceptional trainers from Under Armour are designed to help you run faster. The responsive UA HOVR™ cushioning is said to reduce impact and propel you forward with a huge energy return. The heel, moulded EVA sockliner and breathable upper will also keep your feet secure, yet cool even when you're really pushing yourself. One of the best features though is that these women's running shoes connect to UA MapMyRun™ which you can use to track and analyse your performance and see how you can improve your form and pace.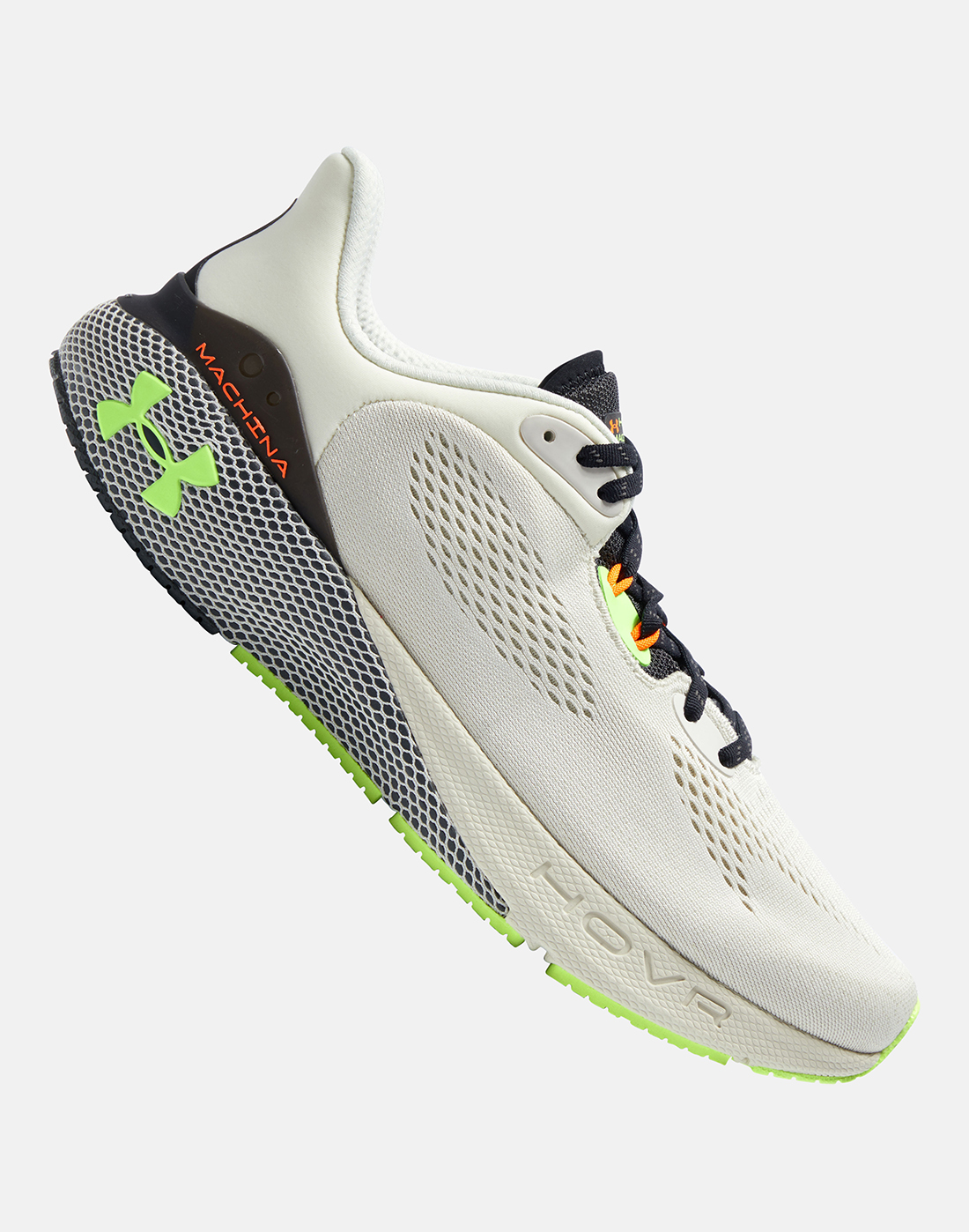 If you want to make sure your feet feel safe and secure when you're sprinting or running at pace, these Nike trainers are hard to beat. They come with several features that will ensure you have the stability you need, from extra wraps and intertwined webbing on the laces, to the stretchy sock-like Flyknit collar that hugs your ankle, or simply the snug fit that conforms to your feet. They're also great for comfort too thanks to Nike's durable React Foam and the carbon fibre plate underfoot, that gives a smooth ride every time.
Trail Running and Fell Running Shoes
Trail running and fell running require trainers that can handle everything from harsh weather to unpredictable terrain and steep slopes. This is where the cushioning, the shoe's stability and the materials used in the design need to be up to the task, but again you're in luck as many leading brands have women's running shoes that can handle such challenging conditions.
What is the Difference between Trail Running and Fell Running?
There are lots of similarities between these two types of running, but they do have some key differences.
Trail running is typically done on routes that cover natural terrains such as forests and mountainous areas. A better way to put it is it's like going hiking, but instead of a casual walk, you'll be running and pushing yourself to complete the route in as fast a time as possible. Fell running on the other hand covers similar surfaces but will instead incorporate some form of incline for you to tackle. This is also less about speed and more about trying to take on the gradient at a steady, but reasonable pace.
Luckily for you, our recommendations have you covered whatever your preferences might be, as they can suit either trail or fell running.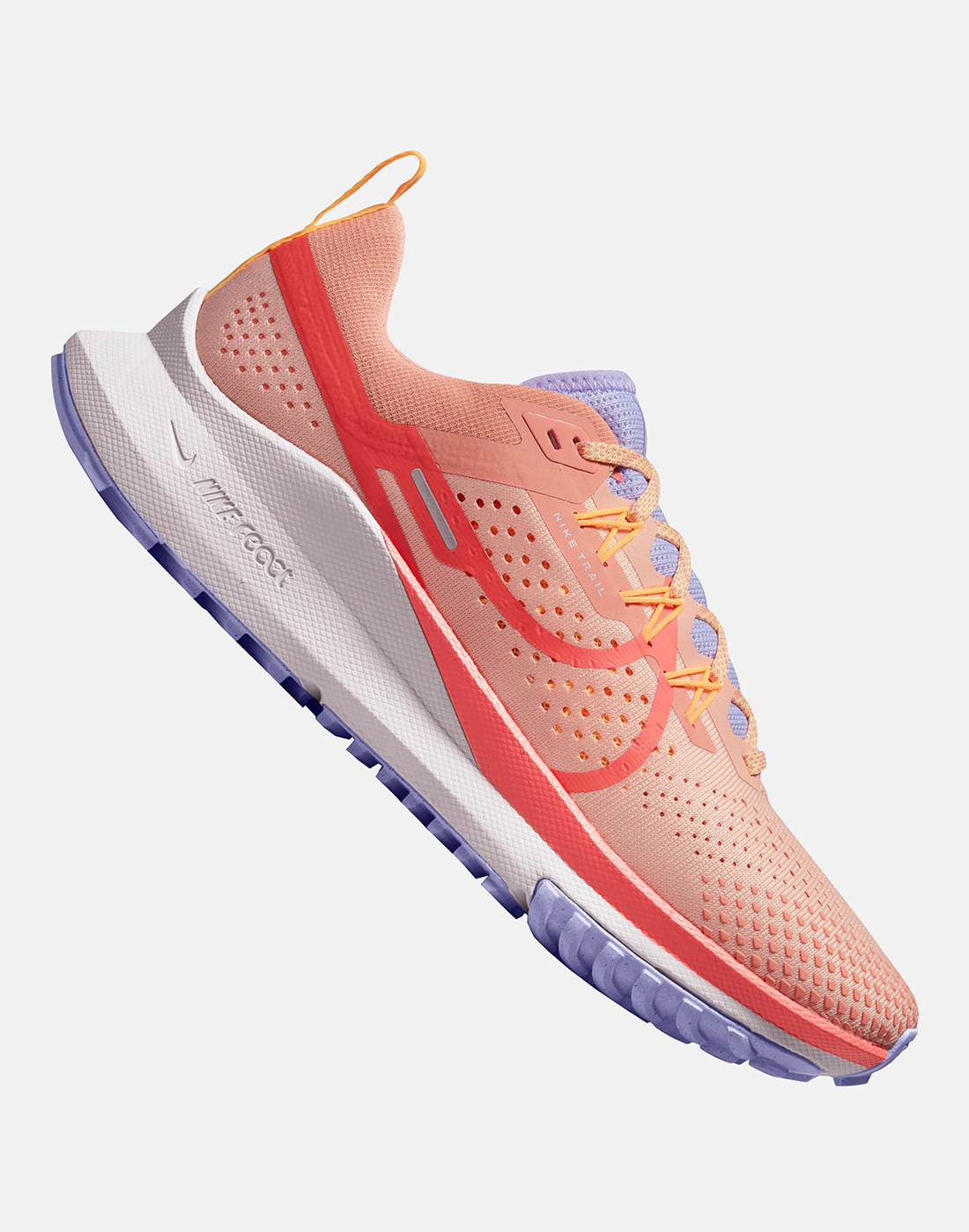 These are some of the best trail and fell running trainers for women that Nike has ever made and can keep you going for longer over even the roughest of terrains. The React Foam is there to give you support while the rubber outsole gives grip in all the key areas to ensure you stay upright and balanced. Nike even used runner-informed data and analysis to create the mesh that you get in the upper and it is both breathable and sturdy, which are essential for hard runs across the countryside.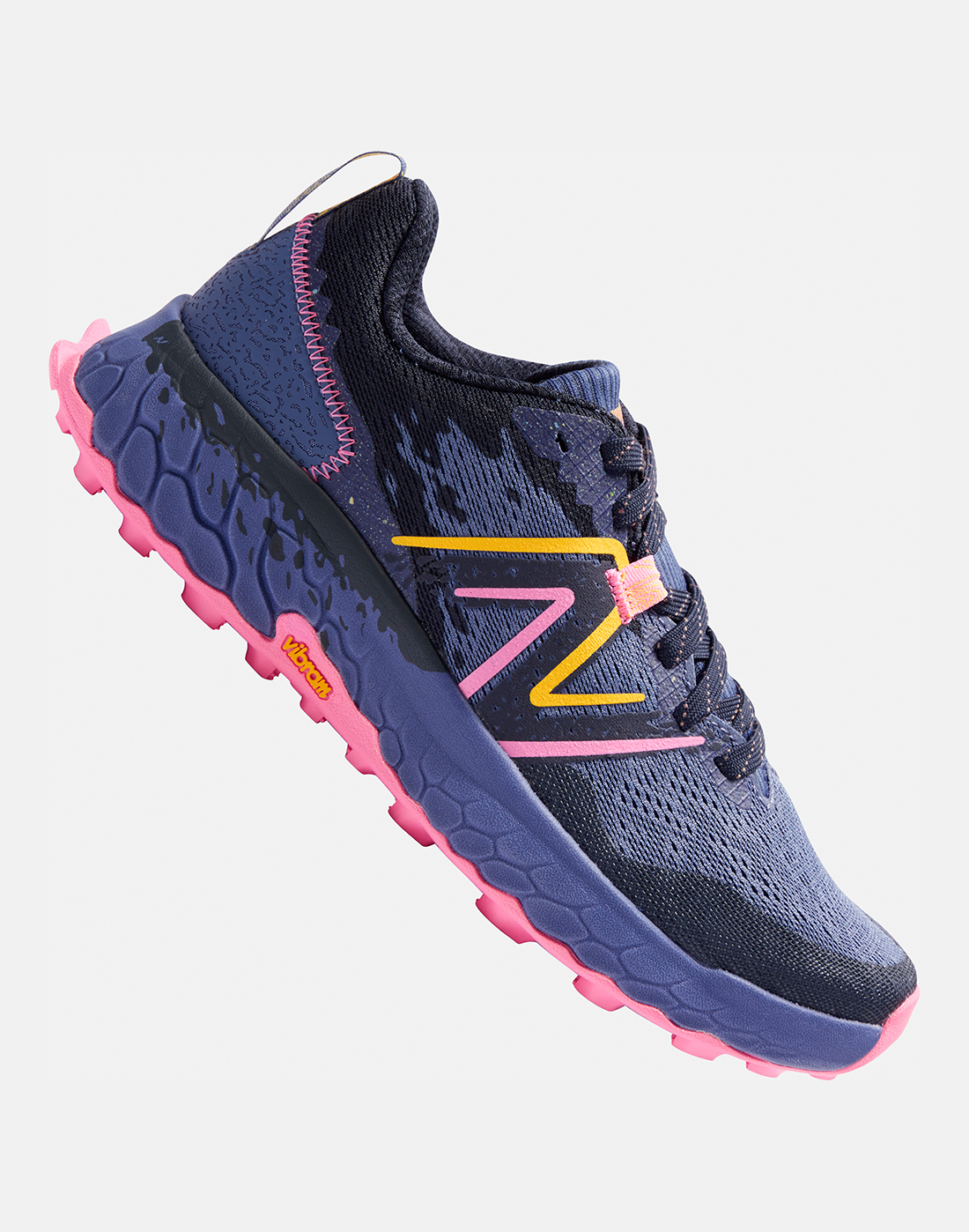 New Balance promotes these women's running shoes as a combination of 'performance technology and rugged durability' so if you're planning on pushing yourself on your trail runs, be sure to consider these trainers. The supportive Fresh Foam underfoot is matched with the innovative Vibram Megagrip outsole to double up on the protection your feet need, while at the same time giving a superior level of grip when compared to similar trainers. The breathable and lightweight upper is also constructed to keep your feet feeling cool, yet is still durable enough to handle whatever the weather can throw at them.
These are PUMA's 'flagship' trail shoes for women and the brand claims they're able to tackle any terrain with 'style and comfort'. While this might be quite a bold statement, they do have lots to offer that certainly helps to justify it. You get great traction on all surfaces courtesy of the PumaGrip rubber found on the sole, while the OptiFit tech on the midfoot wraps around your feet helping you feel sturdier on unstable ground. These trainers also come with PUMA's revered Nitro Foam for added comfort, while the upper looks great and is even better at stopping dirt and debris from getting inside.
If you want your off-road running experience to be about comfort more than anything else, then you might want to give these trainers from ON a try. The EVA midsole and the Helion Superfoam provide great cushioning and are highly effective at ironing out rocky terrain. Alongside this, the rubber outsole can give you all the grip you need to handle steep inclines and with the polyester mix mesh construction you'll get the peace-of-mind in knowing your feet are safe from the elements.