Nike VaporMax trainers are one of the hottest styles on the streets!
The Nike VaporMax has been one of Nike's biggest and best additions to the Air Max legacy. More than seven years in the making, VaporMax strips away every layer between your foot and the Air sole. These trainers deliver Nike's long-held ambition to make you feel like you're walking on Air. With a massive Air bubble, tons of colourways and fresh collaborations dropping all the time, it's no wonder VaporMax have taken over.
Why do we think VaporMax runners are fire?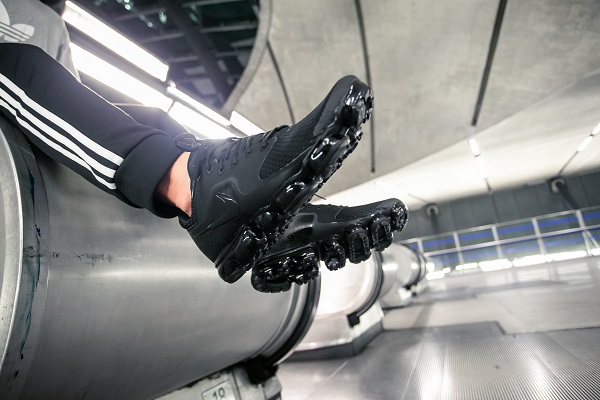 VaporMax trainers have been spotted everywhere from the inner city streets to events like Paris Fashion Week. They're incredibly bold with a massive Air sole, and tons of colours and styles to choose from. The original and Flyknit editions have a streamlined upper with a sporty edge, while the Plus edition has a striking midfoot cage that sets it apart. You can wear them however you like, and they're sure to make a statement.
Is Nike VaporMax a running shoe?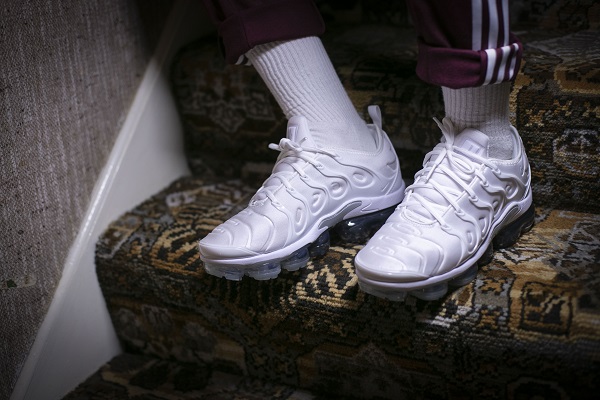 Not exactly. The VaporMax was originally meant to be a running shoe, but having such a large Air bubble isn't really practical for serious runners. That being said, they're still incredibly comfortable for everyday wear. Like many of Nike's previous running styles, the VaporMax has blurred the lines between sport and style. Eventually they crept into the worlds of streetwear and sneaker culture, and it looks like they're here to stay.
How did Nike VaporMax get so popular?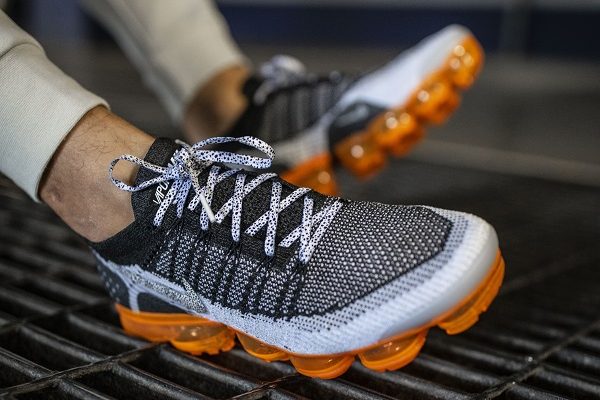 Sneaker culture immediately adopted VaporMax trainers with their bold look, many variations and collaborations. With chunky dad shoes making a comeback, the massive Air sole was integral to the shoe's success. In addition to the OG VaporMax, Nike also launched the VaporMax Flyknit and VaporMax Plus. Athletes and sneakearheads alike love Flyknit for it's comfort and performance. The heel cage and heel piece on the Plus are perfect for those who like something edgier. Collaborations with major labels like ACRONYM, CLOT and the Off White have shot these trainers to the next level of popularity.
What do Sneakerheads think of them?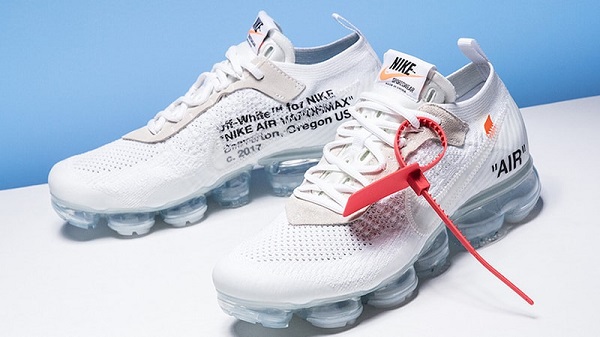 To say that sneakerheads love these trainers is an understatement. The VaporMax has athletic roots and streetwear appeal, similar to many other legendary Nike styles. They look great, feel great, and are easy to wear – it's no wonder they're catching fire! They're also incredibly durable, and there's a style to suit everyone's taste. Additionally, Nike have designed VaporMax styles in collaboration with massive streetwear labels like Off White, which has only made them more desirable.
How do Nike VaporMax fit?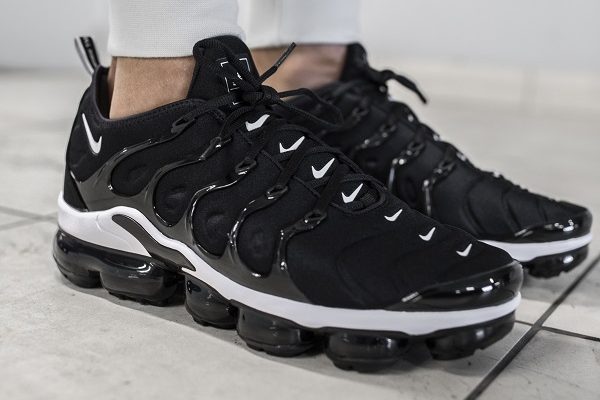 All VaporMax styles fit true to size, but there are some differences depending on the variation. For example, the Vapormax Flyknit feels snug, stretchy and breathable, similar to Nike's premium running shoes. On the other hand, the VaporMax plus feels more chunky because of the midfoot cage and heel piece. The common denominator among all of the styles is the Air cushioning, which feels like you're walking on clouds.
How should I wear them?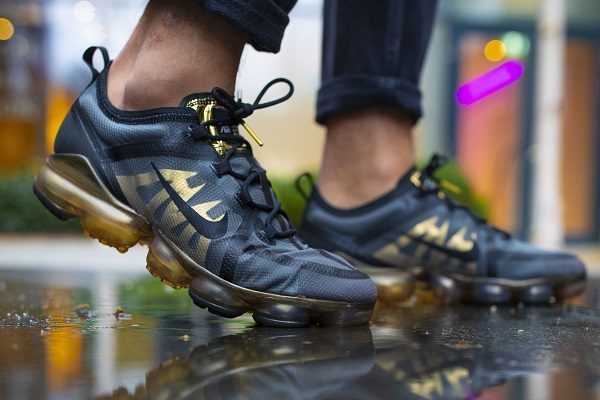 The best part about Nike VaporMax is they're incredibly easy to style. The original VaporMax is bold, but the upper is relatively streamlined. This makes them easy to dress up or down. The VaporMax Flyknit looks more athletic, while the VaporMax Plus is incredibly eye-catching. Whichever style you choose, they look just as good with jeans and a tee as they do with a matching tracksuit. The possibilities are endless!
Cop the latest Nike Vapormax Trainers online now at Trainer Central!