Understated yet sophisticated, simple yet genius. The adidas Copa Mundial is, by any measure you like, one of the most imitated and most popular boot ever worn.
Identity and design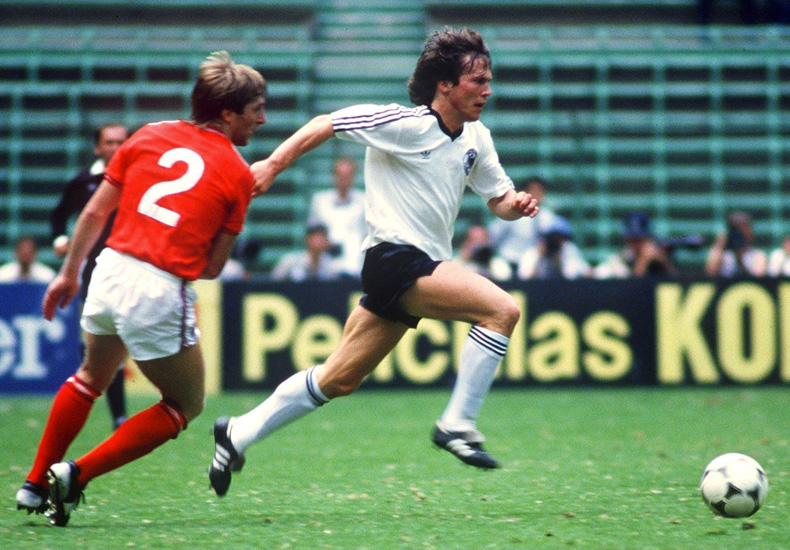 With its iconic three stripes and name stitched neatly next to them, the adidas Copa Mundial's design is about as simplistic as boot concepts get. This design, some suggest, was an intentional metaphor for the game itself as football – played in its most simplistic form – is (to paraphrase Pelé) the most beautiful of games. Little wonder then that it went on to be so lovingly embraced by admirers of 'the beautiful game' the world over.
Release and impact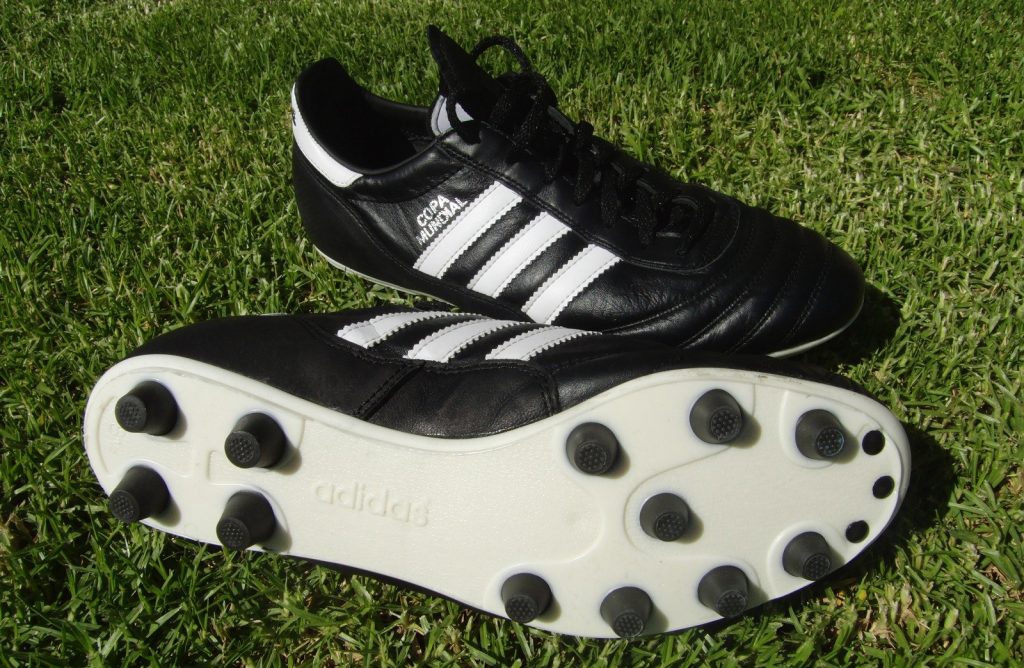 Upon its release in 1979, the Copa Mundial immediately became the preferred weapon of choice for footballing demi-gods like Franz Beckenbauer and Bryan Robson. Even Marco Tardelli sported a pair when he unleashed football's most infamous über-emotional goal celebration on a gazillion spectators during the 1982 World Cup final. The boot – handcrafted in Germany from soft kangaroo leather – quickly became a global icon and has been seen on the feet of some of the modern game's biggest names, like Cantona and Baresi.
The test of time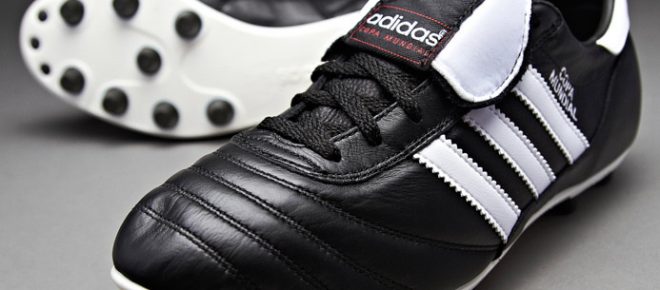 The cultural impact of the Copa Mundial is so significant that even when the technological revolution which blew apart the boot manufacturing industry hit like a nuclear-powered cash cow in the mid-1990s, its standing didn't even wobble. Or flinch. The Copa Mundial remained resolutely steadfast and consistent. It never changed, because it never needed to. Perfection had been reached.
Cultural legacy
Whilst it may no longer be the favoured boot of modern footballers, the Copa Mundial's legacy is powerfully evident. Watch any amateur match on a Saturday afternoon, any pub league encounter on a Sunday morning, or any five-a-side kickabout on a weekday evening and you'll see at least 90% of those playing have variants of the same boot on… the most imitated, most popular boot ever worn.