Winter is coming – no Game of Thrones reference intended!
Summer has come to an end, but that doesn't mean your training routine should. It may be getting cold, wet and windy, but don't let that put a damper on your workout. There's plenty of winter training gear and tips to help you beat the elements, so you really have no excuse. Beat the storm with our top tips for winter running and fitness: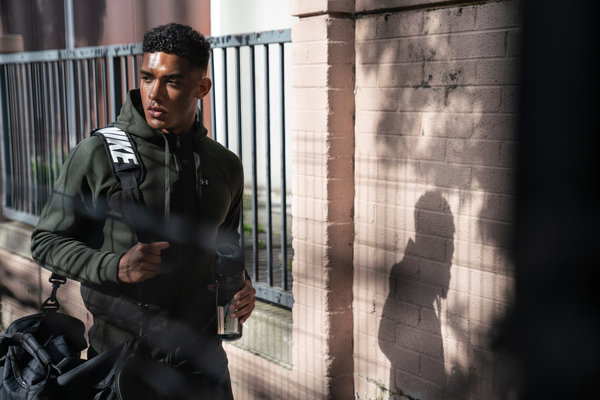 Dress Warm
Unless you live under a rock, you know the temperatures are dropping – fast. The ultra-thin running shorts and barely-there T-shirts aren't going to cut it anymore, lads. Look for thicker running tights to layer under your shorts, as well as long-sleeve running tops and hoodies to keep you 100% covered.
Layer Up
The best way to stay warm with winter on the way? Layering, layering, layering. It's better to layer multiple lightweight items of clothing rather than wearing just one heavy piece. For example, layering a running t-shirt, half-zip and running jacket is better than wearing one heavy hoodie. This feels more lightweight, and lets you remove layers if you get too warm. Layers are a tried and true way to keep the heat in and the air moving.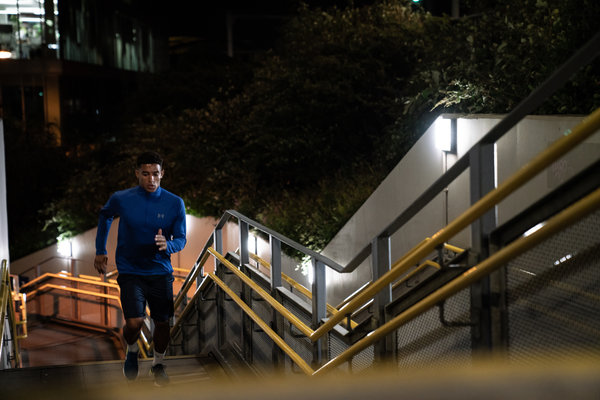 Take extra time to warm up
Your body needs more time to warm up in cold weather, especially if you run in the morning. Take at least 5 minutes to walk or jog briskly before you start running, and make sure you stretch longer than usual. This helps prevent pain and injuries down the line. If you're wearing proper winter training gear, the longer warm-up will also help the clothing trap more heat. This ensures you stay warm through your whole workout.
Mind the sweat
You don't realise how much you sweat in the cold until you're completely drenched in it. A puddle of sweat plus a windy day? You'll freeze – don't say we didn't warm you! Dodge that bullet by choosing sweat-wicking, breathable fabrics that sweep away sweat from your skin and evaporate quickly. Running & training base layers are a perfect example of apparel that will keep you dry, warm and comfortable from start to finish.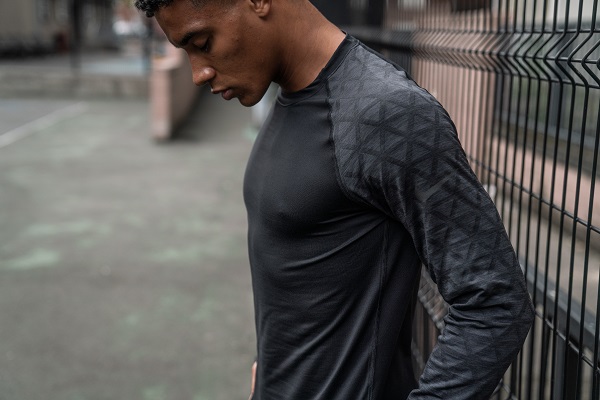 Be seen
You wouldn't get on your bike at night without reflective gear, so don't run without it either! It's getting darker earlier in the evening, and it's going to start getting dark in the mornings too. Make sure your winter running gear has reflective elements on the front and back to ensure you stay safe and seen. You can never have too much reflective gear, it's better to be safe than sorry!
Outsmart the wind
Nobody likes running on a windy day – it's cold, distracting and can slow you down. Avoid running in the wind when you can. If you really have to, then make sure you have the right windbreaker or running jacket to block it out. There's plenty of soft shell jackets that you can layer over the rest of your running clothes to help.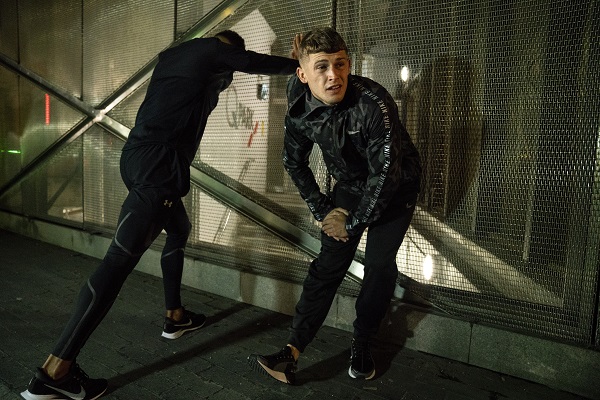 Rain, rain and more rain
This is Ireland, lads – the rain is inevitable, so a rain-proof jacket is a must have. Jackets with water-repellent coatings help prevent the rain from soaking through to the rest of your clothes. When picking a waterproof jacket, make sure it's breathable so you don't get too sweaty and overheat. It's the same when choosing the right running shorts. The objective is to stay dry, comfortable and focused on your run.
Wear the right shoes
Expect the roads will be slippery, cold and everything in between, so the right running shoes or training shoes are very important. Choose winter running shoes that are waterproof, breathable and slip-resistant. Nobody likes running with cold, wet feet, so make sure no water is going to get in. You need to check that the tread pattern can handle the conditions and provides the right amount of grip. The last thing you want is to slide face-first in a puddle!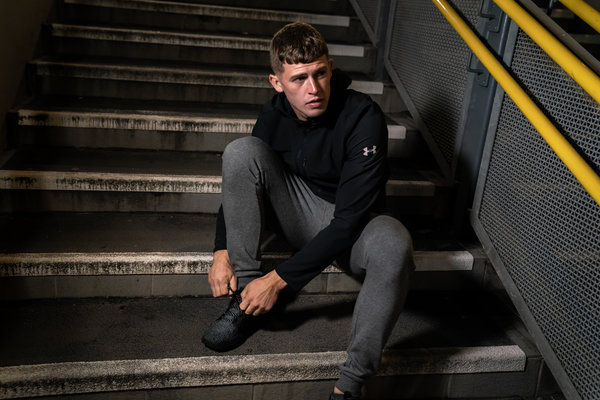 Now that you've got the low-down, you have no reason not to get out and go! You can get all the winter running and fitness gear you need from Faster X Stronger, your top destination for men's performance apparel and footwear. Running to get faster and training to get stronger. Ready to turn your goals into gains?
Cop the latest winter running gear at Faster X Stronger online now!