Why Wear Compression?
Ever had stiff or sore muscles after exercise? That's due to the build of lactic acid in your core muscle areas. Therefore by wearing a compression base layer top and shorts, you can greatly aid the time it takes your body to recover. Not only will a base layer help you recover faster, the compression element helps prevent injury during sporting activity.
SO…
Why Wear SKINS?
We're not just trying to squeeze you. SKINS gradient compression has been engineered to provide the correct level of surface pressure to specific parts of the body. This enhances circulation and gets more vital oxygen to your active muscles – boosting your power, speed and stamina.
SKINS also have a unique way of wrapping and supporting your key muscle groups to reduce movement and focus direction. The seams on SKINS are strategically placed to act as 'anchor points' offering focused support and stability and promoting a heightened sense of proprioception.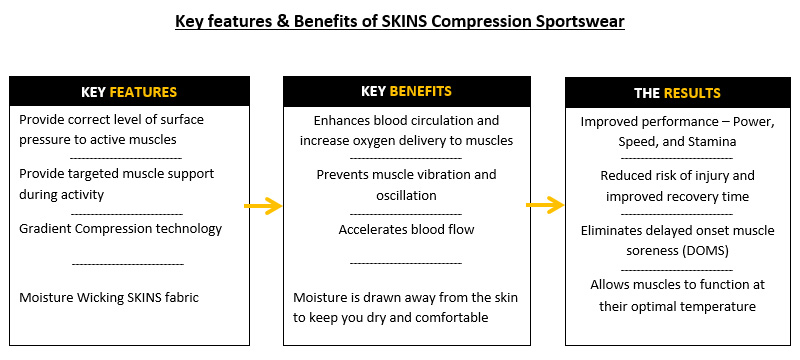 Since their launch in the 90s, SKINS have been committed to continual research, development, and improvement. Their aim is to ensure that anyone serious about sport, training, performance and fast recovery considers SKINS as a vital part of their kit. With the new A400 they've broken new ground in compression wear science so that you can break thresholds in training and performance.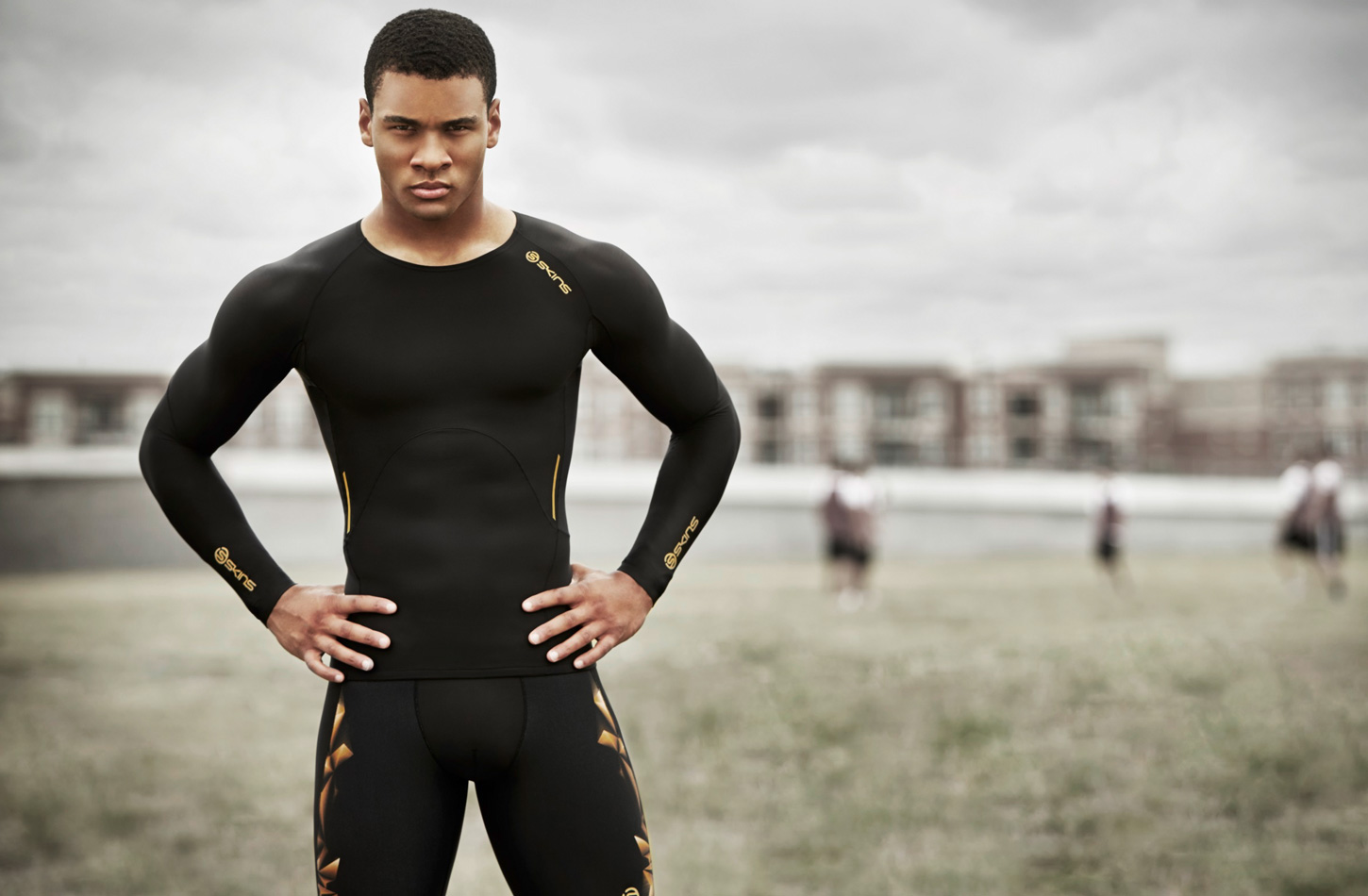 So what exactly has been 'reinvented' And why 'A400'?
It's because SKINS' new range has been developed based on 400 key body touch points, making it the most technologically-advanced sports compression wear on the market.
Made up of 24 panels (long tights) which target specific active muscles, SKINS have tested their unique Dynamic Gradient Compression technology with athletes and it's scientifically proven to accelerate blood flow, delivering oxygen to the muscles, enabling you to train harder, perform better, recover faster.
On Monday 26th October, at approximately 09:00am the starting pistol for the Dublin Marathon will be fired in the city centre – setting runners (joggers, walkers and a variety of amazing charity fund-raising eccentrics in unbelievably heavy fancy dress costumes) on their way over the 26.2 milecourse. Pop over to the Life Style Sports stand at the Dublin Marathon expo for more expert advice from our team and avail of discounts on Saturday 24th – Sunday 25th from 10am to 6pm.