The waiting is nearly over and more than a year's worth of qualifiers are done, the Cardiff City Stadium is sold out and Ireland know that they must win to keep the World Cup dream alive.
Ireland's comfortable victory at home to Moldova gives them more than half a chance of booking a place in Russia next year and we take a look at how they can achieve it.
RUSSIAN ROULETTE
Slovenia's 2-2 draw with Scotland in Ljubljana last night has clarified the situation and means Ireland will be guaranteed a play-off place if they can beat Wales – a draw is simply no good.
In Europe, the side that top each of the nine groups reaches the finals, while the best eight of nine runners-up go into November's play-offs.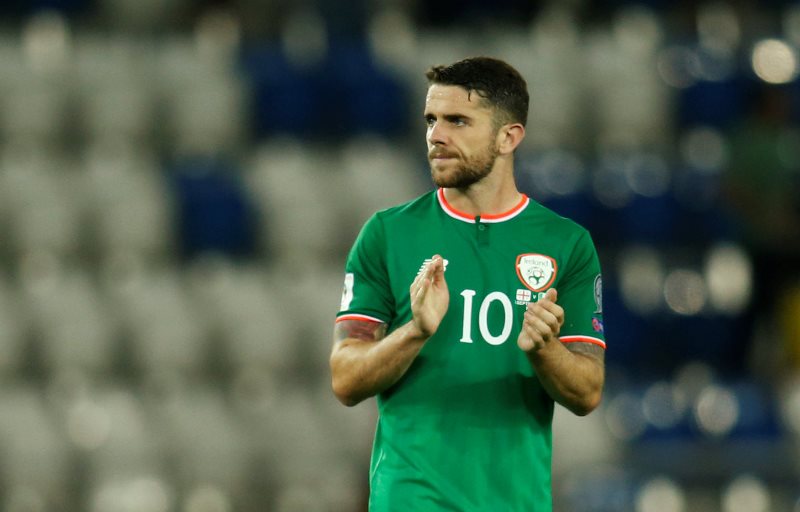 When assessing the best eight runners-up, points won against bottom-placed teams aren't counted, meaning that Slovakia finish with 12 points whilst an Ireland win in Cardiff would see them to 13.
Of course, automatic qualification is still a possibility should Georgia win away to Serbia, and although that looks unlikely O'Neill will be pleased that Ireland's fate is in their own hands.
Wales won in Georgia on Friday night without talisman Gareth Bale, and although the men in green ran out comfortable 2-0 winners against Moldova a trip to Cardiff is an altogether tastier affair.
A draw would be enough for Wales and they can of course still win the group too, O'Neill has some big calls to make tonight with James McClean and Robbie Brady both available after suspension.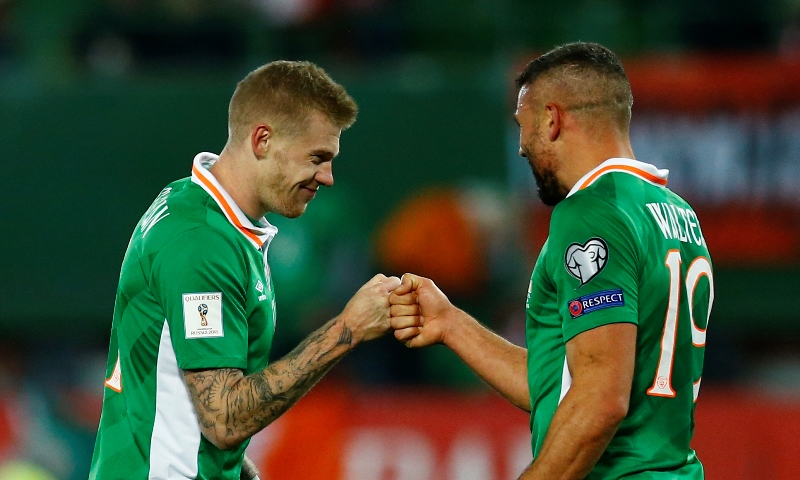 ELSEWHERE
Looking across the continent Scotland's draw in Slovenia means that Northern Ireland are guaranteed a play-off place despite defeat to Norway on Sunday – the Green and Whites are looking to reach their first World Cup since 1986.
Michael O'Neill's side finish second in group C behind Germany who have maintained an impressive 100 percent record in qualifying.
Looking globally, Argentina are in serious trouble, three-time runners up the Netherlands are all but out, and Syria travel to Sydney on Tuesday for the second leg of their play-off against Australia following a 1-1 draw.
Other sides guaranteed to be in Russia are – Spain, England, Nigeria, Poland, Egypt, Brazil, Iran, Japan, Mexico, Costa Rica, Belgium, Saudi Arabia and South Korea.