VEJA trainers are synonymous with clean, modern designs that are changing the footwear industry with conscious and fair trade production to make things more sustainable.
Whether you're an avid VEJA fan or looking to make your workout more sustainable, we've compiled everything you need to know about the brand everyone's talking about below.
It's not just for the grown-ups with Kids' styles available too.
History of VEJA
In 2003, Sébastien Kopp and Francois-Ghislain Morillion were met head-on with the unfortunate reality of the fashion industry whilst conducting an audit of a fast fashion factory in China.
The unsettling conditions of the factory sparked inspiration in the pair. After leaving their jobs in fast fashion, VEJA'S founders joined Tristan Lecomte at the French fair trade food company he founded called AlterEco. They saw first-hand how they could make the economy more balanced.
During this time, Sébastien and Francois-Ghislain decided to create a fair trade product. They decided it had to be the most symbolic object of their generation — the trainer. From here, VEJA was born.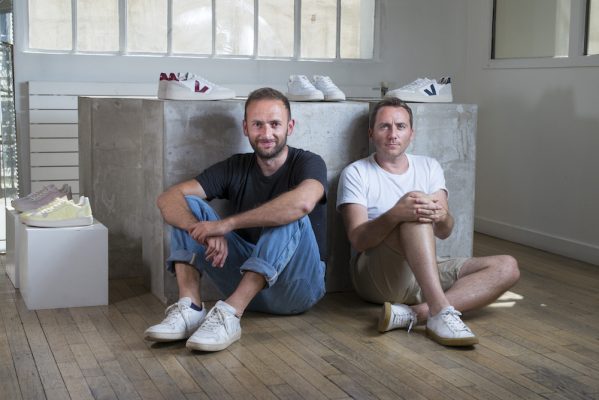 How Are VEJA Trainers Made?
Since day one, VEJA sneakers have been manufactured in Rio Grande do Sul in southern Brazil. Meaning 'look' in Portuguese, VEJA believes we should look beyond the aesthetic of sneakers to how they're made by supporting and empowering the local communities who make them.
VEJA trainers cost five times more to produce than other big brand trainers, thanks to the brand's Production without exploitation ethos. That's why they're B Corp certified.
VEJA's trainers use wild Amazonian rubber for the soles. VEJA sources this from local experts (Syringeiros), who have been gathering this wild rubber ecologically for generations. VEJA's goal is to increase the economic value of the forest to protect it from deforestation.
For the organic cotton used in all VEJA's trainers, the brand sets the price well in advance with producer associations from Brazil and Peru to ensure it's way above the market value. These pre-agree prices are making it fairer for the farmers growing the cotton.
Since the brand was founded, 400 tons of organic and fair trade cotton have been purchased directly from associations in Brazil and Peru by VEJA.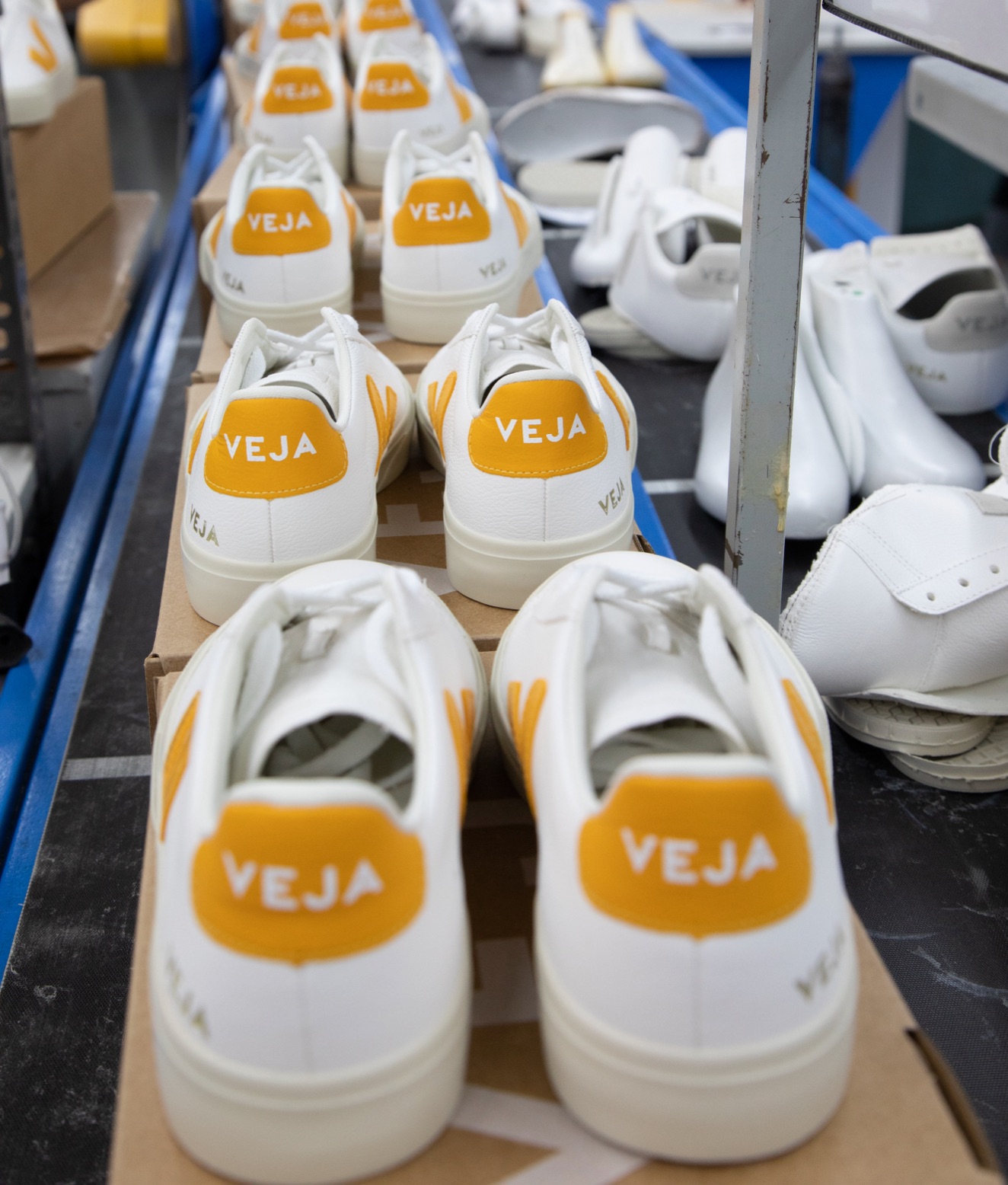 Are VEJA Trainers Vegan?
VEJA believes replacing leather with plastic is not a good solution. That's why the brand opts for plant-based and biodegradable vegan leather instead.
While every VEJA trainer isn't vegan, its performance trainers are. VEJA uses lightweight and breathable Alveomesh made from 100% recycled polyester, with no animal-derived products, making them vegan.
Are VEJA Trainers Made with Leather?
While not every VEJA trainer is vegan, every option follows the same ecological and social justice ethos. VEJA is dedicated to ensuring its leather does not come from the Amazon or an area deforested for cattle farming.
Traditional leather uses a chemical treatment called tanning to ensure the material doesn't deteriorate over time. This process puts a huge strain on the environment due to the excessive amounts of pollutants such as chromium, lead, mercury, and others released back into communities.
VEJA's main goal is to make as little impact on the environment as possible, and that's why they use safer tanning methods with a lesser, or no, impact on the environment.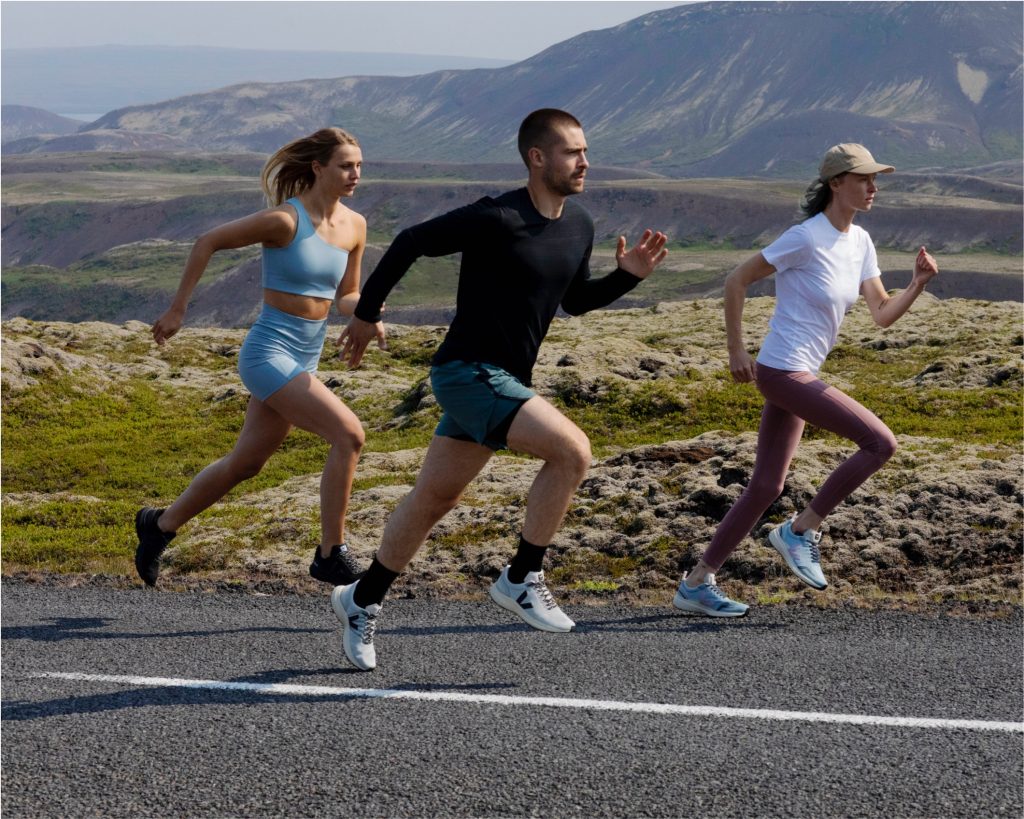 Which VEJA Trainer Is Right for Me?
VEJA's cool kicks mix limit-pushing technology, ecological materials and social justice. But with so many options to choose from, knowing which trainer is perfect for your needs can be tricky. That's why we've pulled together a handy guide to help you choose the right trainer for the right activity below.
Which Veja Trainer Is Best for Road Running?
While all of VEJA's performance trainers are built with running in mind, where you run will affect which shoe you should choose.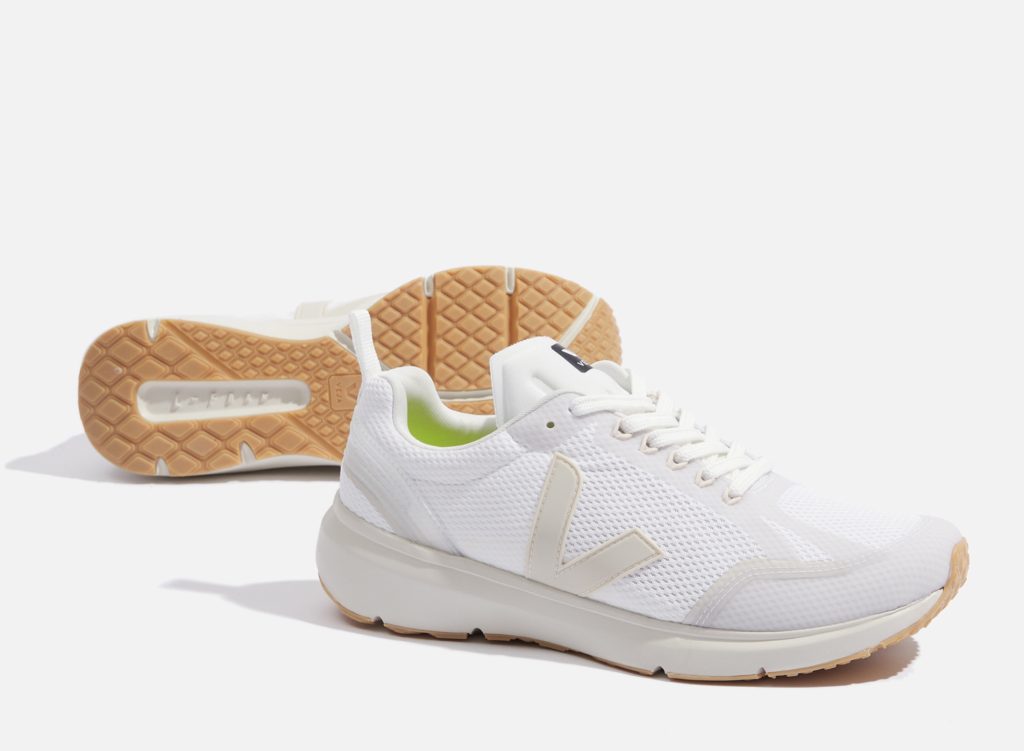 If you want to run further, the Condor 2 is your workhorse.
Even lighter than the previous version, the Condor 2 keeps your foot secure and your stride comfortable during those longer distances. They're made with lightweight Alveomesh to keep your feet cool and an L-Foam cushion that absorbs shocks relentlessly. On the sole, a full-length rubber tread gives you even more grip as you power forward.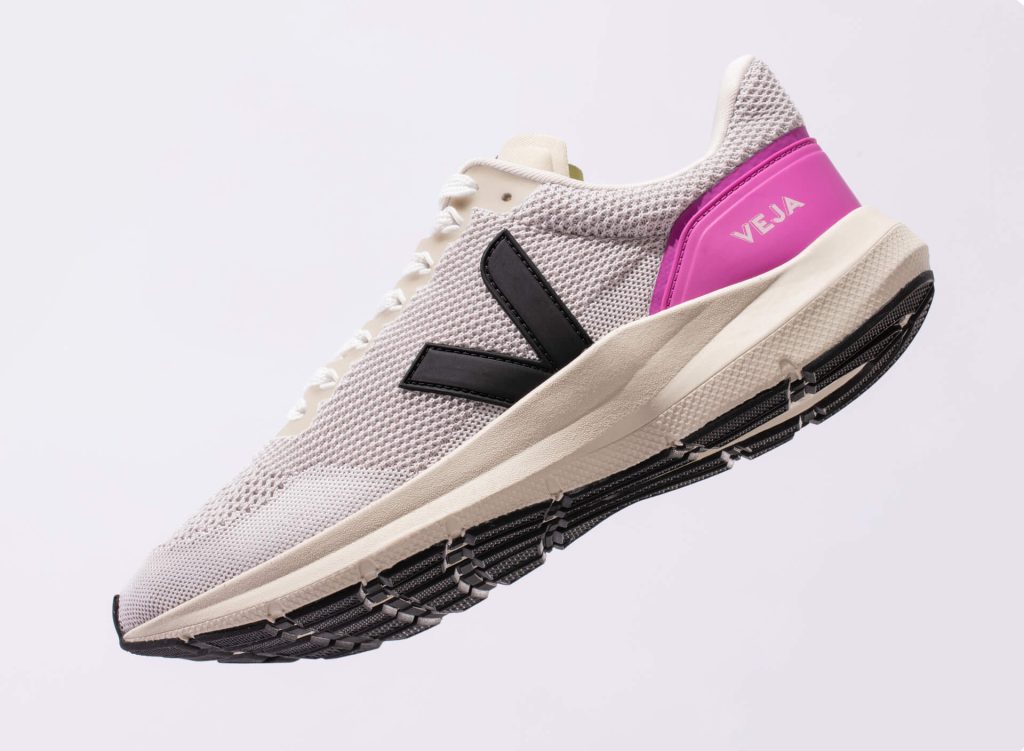 If you want to run faster, the Marlin is where you need to focus your attention.
Named after one of the ocean's most athletic fishes, the Marlin is adapted for those days when you have pushing your speed limits in mind. They're made with a lightweight Pebax® Rnew® knitted upper and L-Foam inserts to cushion strides while increasing energy return. Underfoot, multidirectional flex grooves give even more grip and full ground contact for stability.
Which Veja Trainer Is Best for Training?
VEJA's performance range isn't all just running-focused trainers — just look at the Impala.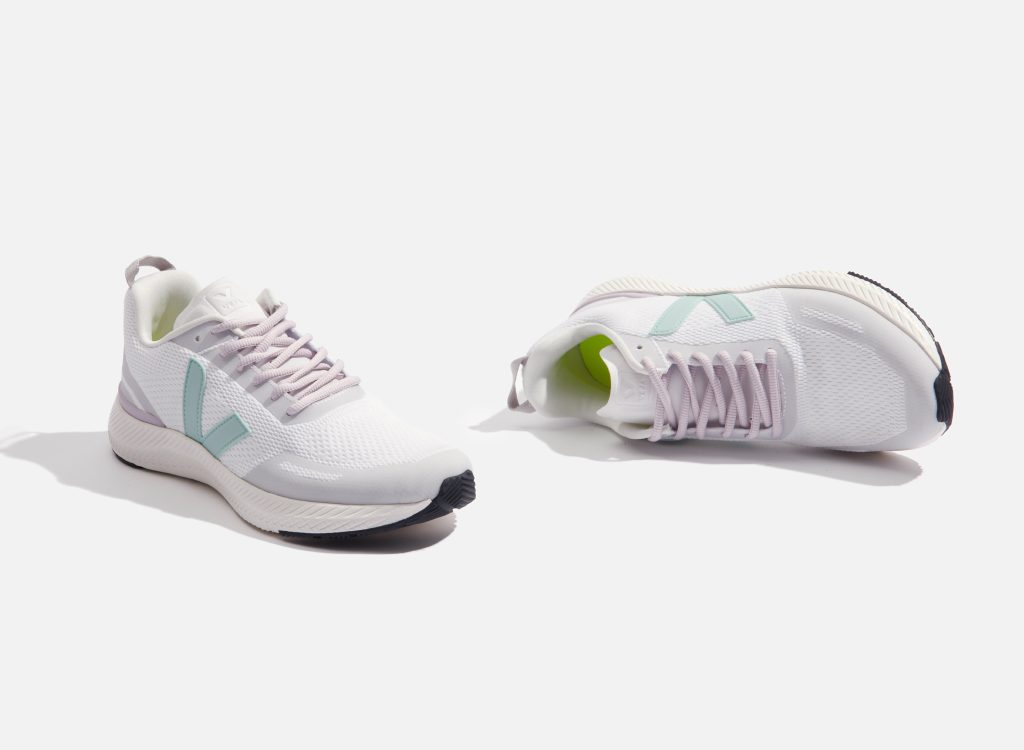 Named after the speedy antelope (are you noticing a trend here?), the Impala is VEJA's lightest ever trainer. Designed for a wide range of exercises like gym workouts, treadmill runs and HITT sessions, it's set on the brand's L-Foam for cushioning and support. An engineered mesh keeps your foot cool and secure on the upper as you put yourself through your paces.
Are There VEJA Kids' Trainers?
Yes! Even your littlest ones can be introduced to the brand early on with core styles for children and toddlers. VEJA isn't just for the grown-ups.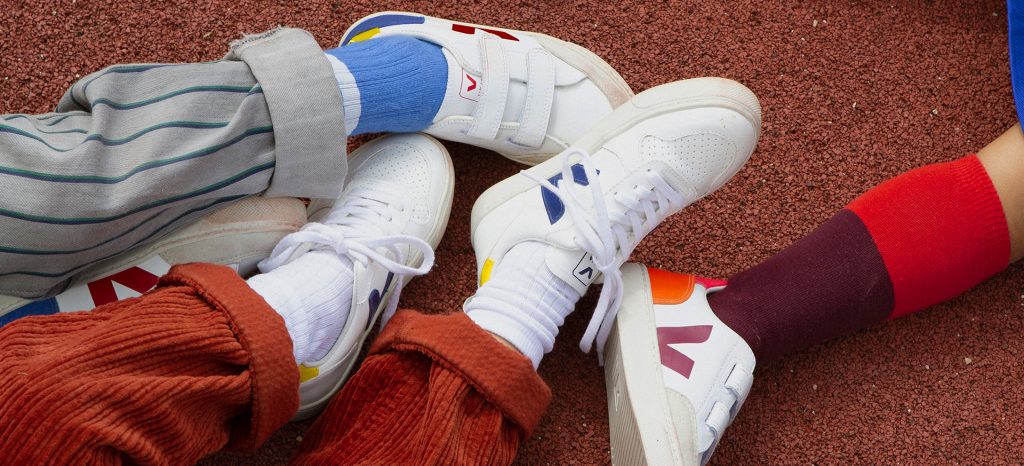 Shop VEJA at Life Style Sports.