Turn your mates green with envy in a pair of Adidas Turbocharge boots. Fresh for spring, the new ACE, Messi, X and Copa boots blaze in green. The features are pretty bright, too.
Ace 17+
Adidas's top dog ACE 17+ Purecontrol and 17.1 Primeknit boots fade from a light green front to a turquoise heel on the latest adidas Turbocharge boots. There's a new sole plate too, with 11 conical studs (four at the rear, seven at the front) for a sharper turn of pace.
The laceless 17+ Purecontrol boots feature a new collar-cuff for a comfier, snugger and more secure fit. You'll still find Adidas boost™ technology in the soles for extra cushioning for a more comfortable game. Paul Pogba, Dele Alli and Roberto Firmino eat up miles of green in these boots.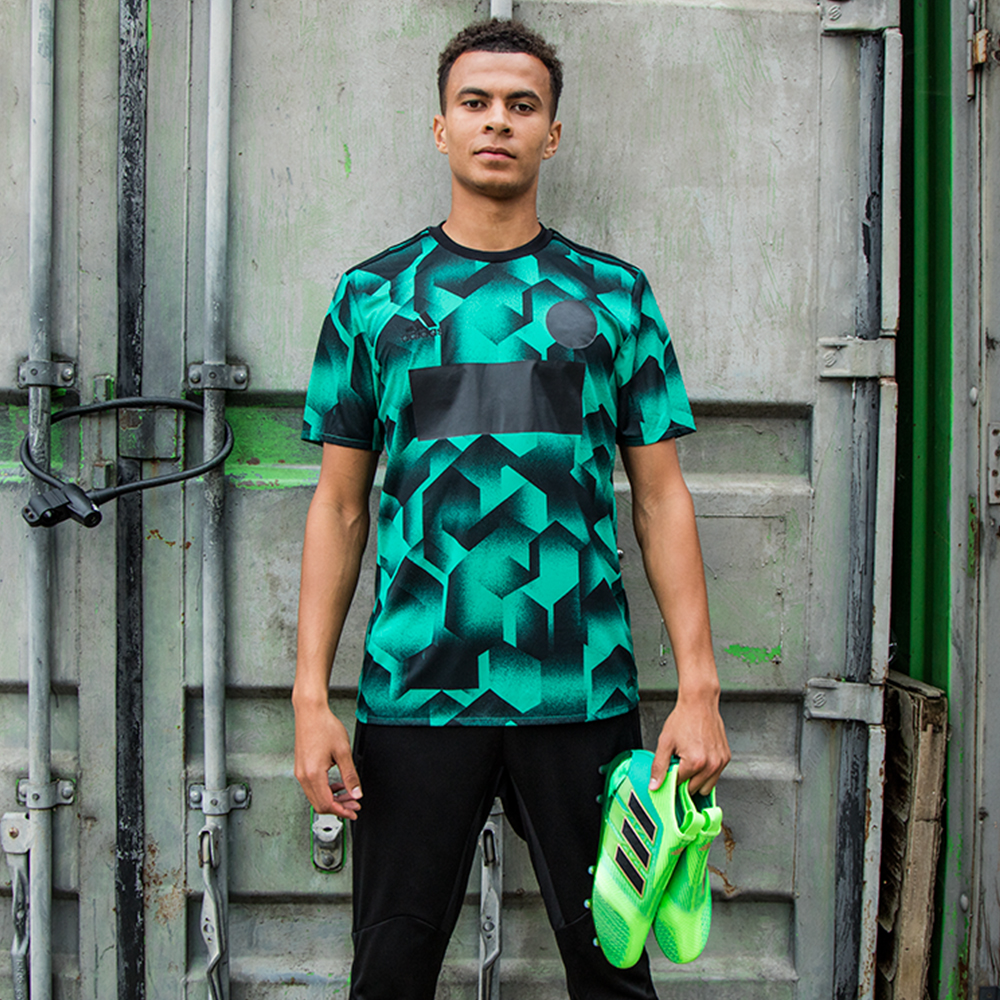 More of a goal poacher? With the Adidas ACE 17.1 Turbocharge boots, a black layer of K-leather at the toe offers a bold contrast to the green – and a sturdier striking surface. Fernando Torres is the biggest name who blasts shots with ACE 17.1 Leathers.
Looking for a better first touch? With the Ace 17.2 and 17.3 Primemesh Turbocharge boots, a GROUND/CONTROL outsole gets more studs on the ball. The nylon upper of the Ace Tango 17.2 boot has a grippy texture for a Venus flytrap first touch.
X-16+
The Adidas X Turbocharge boots burn in an even brighter, solar green which fades to a darker shade at the toe.
The knit mid-cut and hidden-lace design of the X 16+ PureChaos Turbocharge adds extra freedom of movement. There's a PURECHAOS heel lining, too, which keeps your foot locked in for the ride.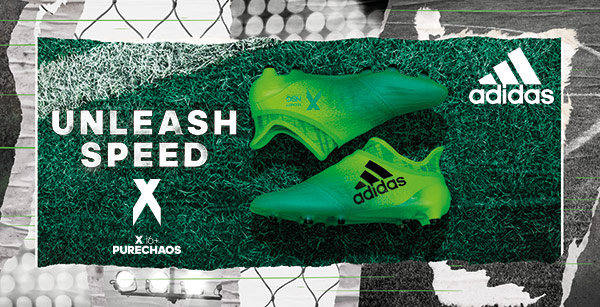 Like to lace up? The X 16.1s feature a traditional lacing system while the Chaos stud alignment gives traction for explosive pace.
For the Adidas X 16.1 Leather Turbocharge boots, there's a subtler green to white gradient and K-leather for shots with clatter.
Go Away Green
Too much green going on? The Copa Turbocharge boots come in classic black with coppery gold stripes and studs. The 17.1 boots have a K-leather front for better touch, a compression tongue for improved fit and OrthoLite® sockliner for extra comfort. Want even comfier boots? The Copa 17.2s offer a Taurus, full-grain calf leather upper. Astro warriors can slip on the 17.3s with a flexible, multi-studded Traxion outsole for great grip.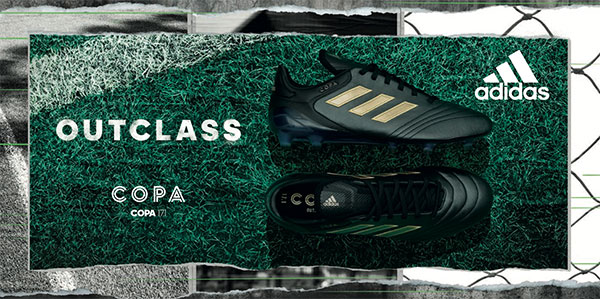 Messi 16+
Messi doesn't do normal, and neither do his boots. The Messi 16.1 Turbocharge boots come in copper with black three-stripes and solar green studs. Made to measure for the Argentine, the AGILITYKNIT upper and lightweight SPRINTFRAME outsole offers stability at high speeds.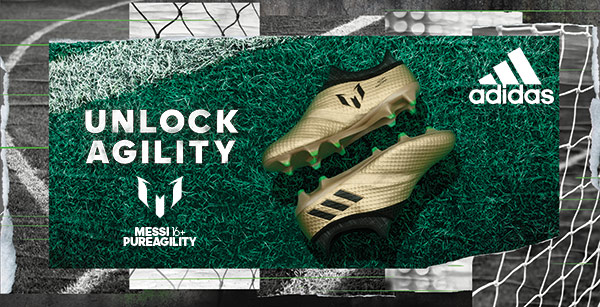 The lace-hiding shield over the MESSI 16+ PUREAGILITY makes these boots look even more metallic and offers a smooth contact area for a silky touch. The 16.2s offer a Gabetrax outsole with studs in the forefoot for better traction on firm ground. Take it to the turf with the Messi TF outsole on the 16.3 and 16.4s.