Introducing Stephen May, founder of SM Customs and member of the Trainer Council.
The Trainer Council is a collective or Irish sneakerheads who have come together to celebrate all things streetwear. Get to know Stephen and find out what his all-time favourite kicks are:
Can you tell us a little about yourself?
I run a footwear customization business called SM Customs, where I paint different brands of shoes and also do a bit of embroidery. I've always been mad into shoes, and always wanted pairs that no one else had.
How did you get into sneaker customization?
Every week I'd be out buying shoes, and trying to make them my own. I saw a pair of shoes that a customizer from England had on his instagram, and he was charging like 300 pounds for them. I thought there must be a cheaper way to do this, so I looked into getting the paints and decided to do it myself. As I was wearing my own shoes that I'd designed, people started asking me where I'd got them, and that's when I realized there was a a market there. So I thought why not?
What's your favourite pair of trainers?
Vans would be at the top of my list of favourites. They're special to me since the first pair I ever customized was a pair of Vans Old Skool. I painted a camo strip on the side stripe – the first pair I did was the black and white, and the second was the khaki green. I sold a good few pairs of those, so Vans will always be special to me. You can wear them with jeans or tracksuit bottoms, and everywhere you look on Instagram people are wearing Vans.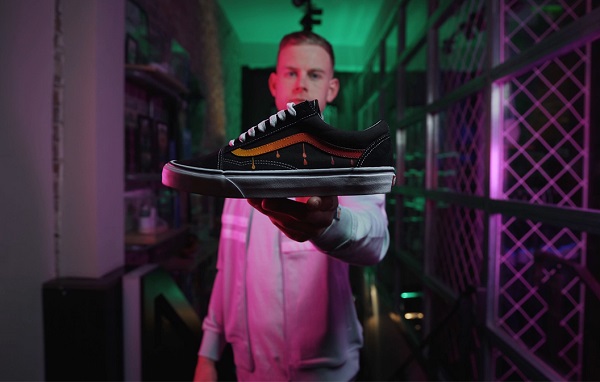 My favourite pair of Vans would have to be the OG black and white Old Skool. They were the first pair I customized, the first pair I put on my Instagram page and the first pair I sold. They've been around for so long and everyone's still wearing them. They're timeless and you can wear them with anything.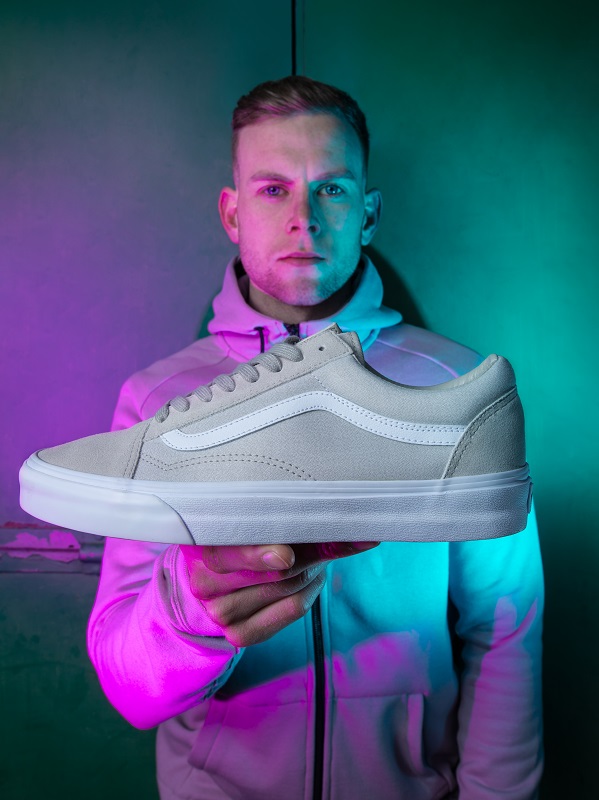 Where do you pull inspiration for your designs?
I'm really into fashion and art, so I get a lot of my ideas from what's trending there. A good bit of my designs are influenced by music. One pair of trainers I designed were inspired by Kanye West's 808s & Heartbreak album cover, I got a good reaction out of them.
Check out Stephen's video feature below:
Debuted in 1977, the Old Skool was Vans' first skate shoe with premium leather panels and the famous Vans side stripe. Over four decades later, that simple stripe has become the most recognizable trademark of the Vans brand. It's no wonder they're Stephen's top pick – you can read more about the Vans Old Skool on our blog here.