Jose Mourinho is constantly in the news of late, and not for the right things either despite last night's 2-1 Champions League triumph over Dynamo Kiev. But how much do you really know about the Chelsea manager. We're here to help out.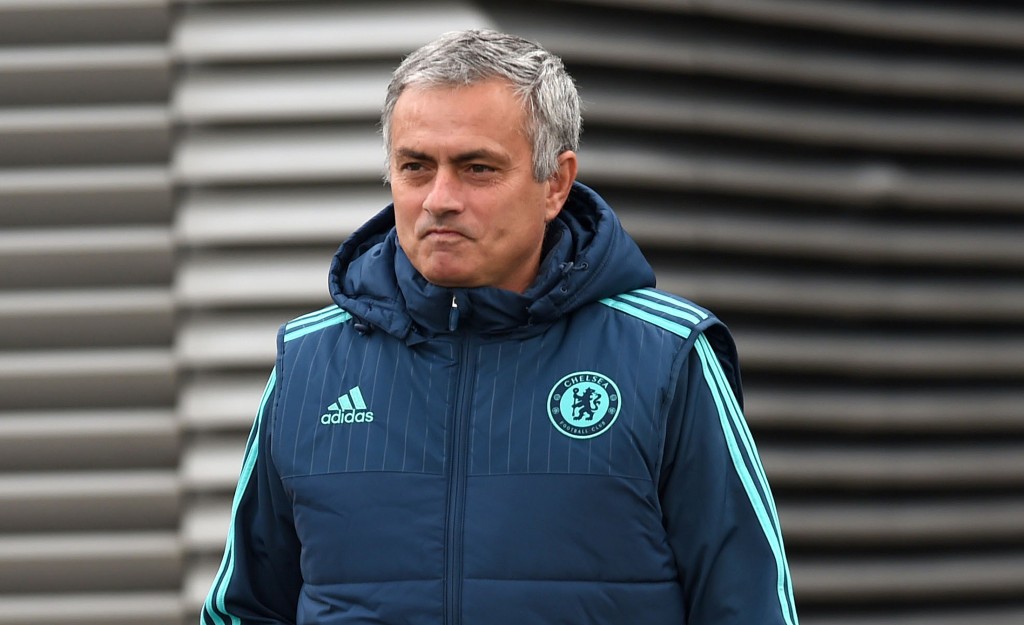 What did he say?
Jose Mourinho first foray into the world of football management came when he was hired as an interpreter for English coach Bobby Robson at Sporting Lisbon in Portugal. He followed Robson to Barcelona and the rest is history.
The Special One
Mourinho coined his 'Special One' nickname in his very first press conference as Chelsea manager. Having arrived in London having just led Porto to the Champions League, Mourinho said: "Please don't call me arrogant, but I'm European champion and I think I'm a special one."
Winning is a habit
Despite his grand entrance Mourinho lived up to his moniker, winning two consecutive Premier League titles, an FA Cup and two League Cups in his first stint as Chelsea manger. Since he has returned he has also added one more Premier League and League Cup, but he has had success wherever he has been as he has won league titles in Portugal, Spain and Italy as well, the latter as part of an historic treble with Inter Milan before he joined Real Madrid.
Manager not a player
He was never a 'special one' when it came to playing football though. Mourinho enjoyed a less-than sparking playing career, running out for a handful of Portuguese clubs.
Father figure
While Mourinho can be harsh on some of his players – just ask Iker Casillas or Eden Hazard – others would walk over hot coals for him. Former Chelsea striker Didier Drogba said: "We call him Daddy," while when Mourinho left Inter for Real Madrid, he and defender Marco Materazzi were pictured in tears as they bid farewell to each other.
History maker
Mourinho is among only four coaches to have won the European Cup with two different teams. The others are Ottmar Hitzfeld, Ernst Happel and Jupp Heynckes.
Dirty laundry
After being banned by UEFA for Chelsea's Champions League quarter-final match against Bayern Munich in the 2004-05 season, Mourinho reportedly arrived at Stamford Bridge early and hid in the dressing room in order to be able to speak to his players. According to newspapers, he was then wheeled away in a laundry basket so as not to be seen.
Man's best friend
In 2007, Mourinho was arrested and issued with a police caution after allegedly refusing to allow police to quarantine his pet dog, Leya. "The dog is fine in Portugal. That big threat is away — you don't have to worry about crime anymore," he said afterward.
Egg-trodinary
Ahead of his final match in charge with Chelsea in 2007, Mourinho attacked club owner Roman Abramovich over his incapacity to buy quality players. That resulted in one of Mourinho's best quotes, saying: "Omelettes, eggs. No eggs, no omelettes. And it depends on the quality of the eggs in the supermarket. They are class one, two or three, and some are more expensive than others and some give you better omelettes. When the class one eggs are not available, you have a problem."
Like father like son?
Mourinho's son Jose Mario Jr is currently a goalkeeper at Chelsea's London rivals Fulham.
LIFE STYLE SPORTS HAS THE WIDEST CHOICE OF ENGLISH PREMIER LEAGUE KIT AVAILABLE IN IRELAND. THE NEW RANGE OF PREMIER LEAGUE SHIRTS FOR THE 2015/16 SEASON IS NOW AVAILABLE TO PURCHASE IN-STORE AND ONLINE. CLICK HERE TO SHOP THE RANGE NOW.