Ready to find your new breast friend? You'll thank us for the support. ?
Whether you're smashing it at the gym or just looking like you are ?, every great look starts with a great bra. The right sports bra – or the wrong one – can make or break your sesh. We've got you covered with comfy, supportive sports bras whether you're busting your ass at the gym, or hauling ass to brunch this weekend. Here's how to pick the perfect one:
Get Fit (with the right fit)
Are you zen'ing out in Ashtanga, or kicking ass in Boxercise? The first step to finding a great bra is matching the level of support to your workout. There are three different kinds of activity – Low Impact (e.g. Yoga or Pilates), Medium Impact (e.g. Spinning, Dancing or Kickboxing) and High Impact (e.g. Running. Tennis or Basketball).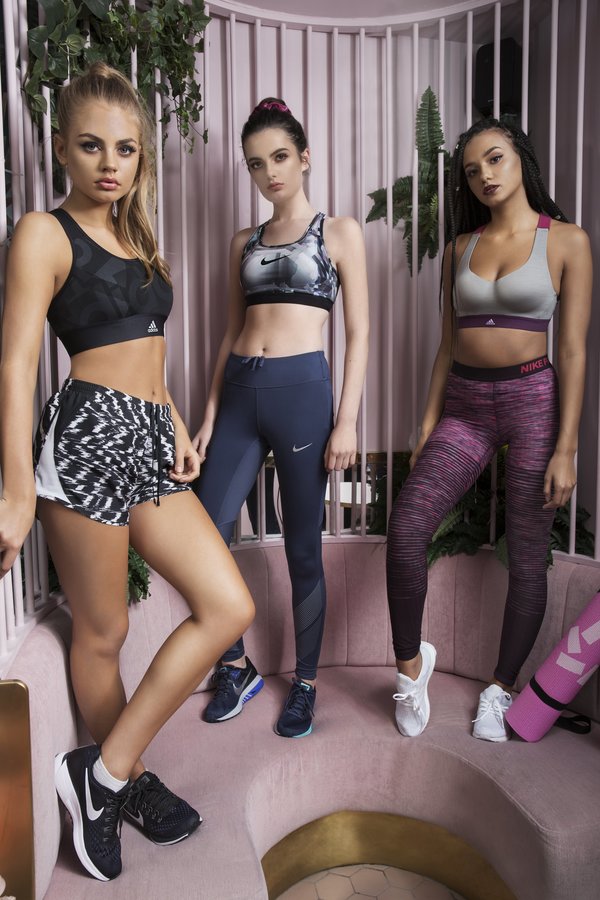 One size does not fit all
The right bra to smash your sesh also depends on your cup size. Not exactly sure? Don't sweat it – here's how to find out in 2 easy steps:
1. Measure your band size: Stand up straight, and relax your shoulders. Wrap a soft tape measure (in inches) around your rib cage, right beneath your breasts. If the measurement is an even number, add four to that number. If you're an odd number, add five. Voila – this is your band size.
2. Measure your cup size: While wearing a bra, wrap the measuring tape around the fullest part of your bust. It helps to do this in front of a mirror to make sure it's level in the back. Subtract the band size you calculated in step 1 from this new number to get your cup size. You can find the matching letter to that number this conversion: 0 = AA, 1 = A, 2 = B, 3 = C, 4 = D, 5 = DD, 6 = DDD and so on.
You can check out this handy chart to see which bra is best for your activity and size: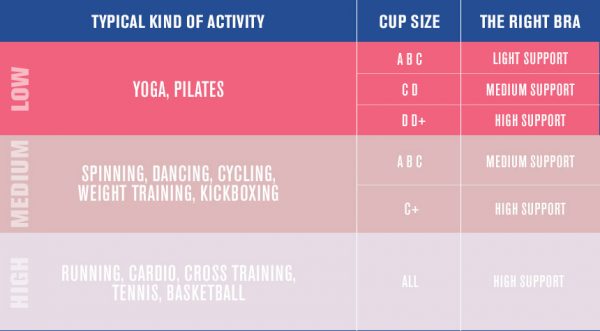 Bring your slay game
Sports bras are a mega hot trend right now and a serious style statement. Keep the girls in check with our top picks:
Puma Evo Knit Bra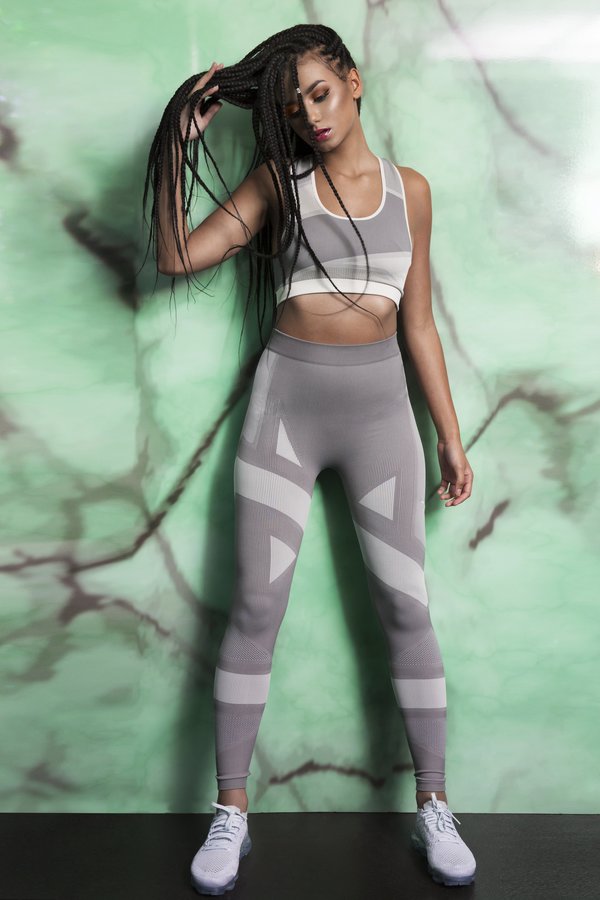 The Puma evoKNIT Bra has a seamless, form fitting design to keep every gym bunny comfortable with a modern, edgy look. Pair with the matching evoKNIT Legging and a pair of white Nike VaporMax Flyknit trainers, perfect from TRX to the treadmill.
Puma Powershape Bra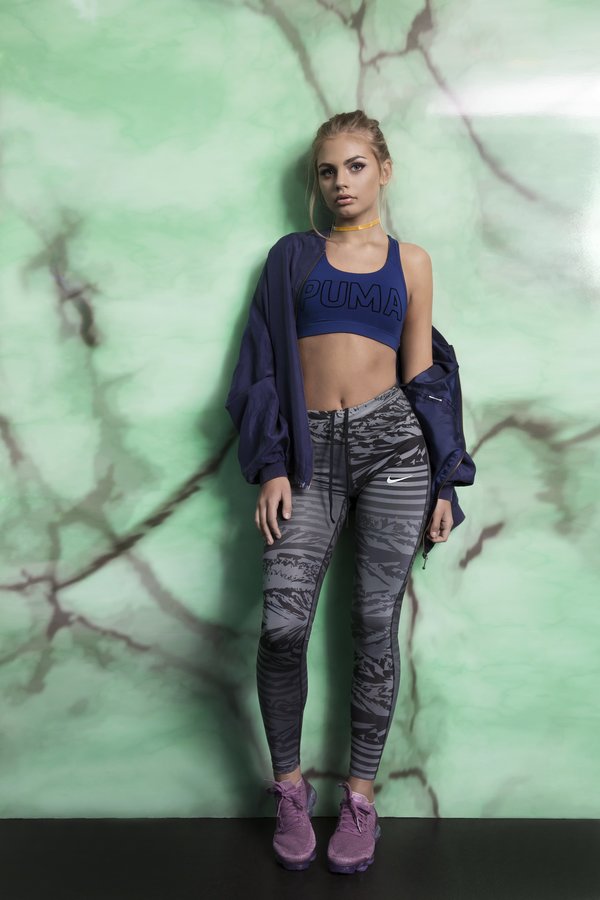 The Puma Powershape Bra is the perfect everyday sports bra. The bold Puma branding shows some logo love, perfect for working out or hanging out. Compliment the bra with a bold print in the Nike Essential Tight, and tie the look together with dusty lavender Vapormax trainers.
Coming Soon! Ellesse Tenesi Bra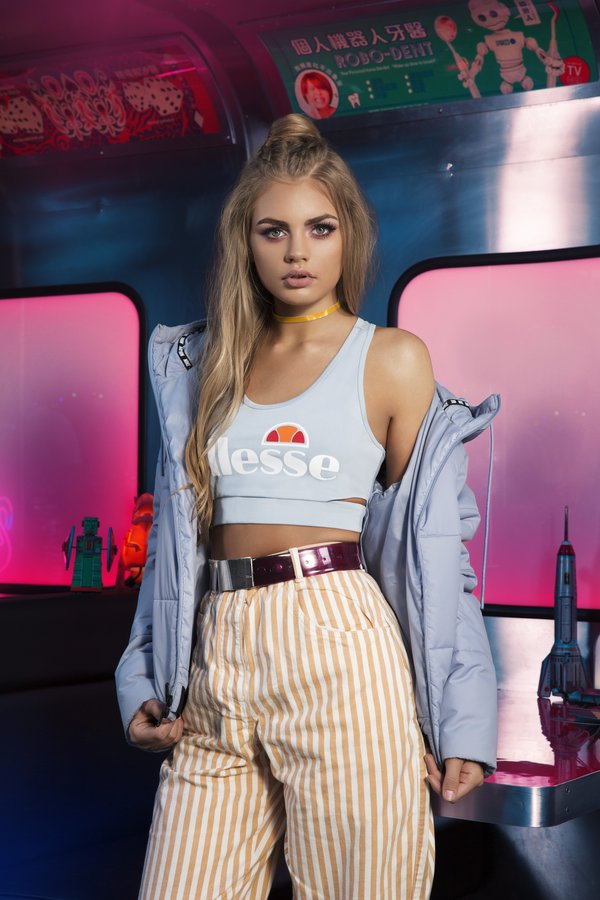 This is by far one of our favourite bras this season! The Ellesse Tenesi Bra is a gorgeous pastel blue sports bra with lots of logo love. It's super trendy and easy to style, and we can't wait for it to arrive. Check back soon to pick this up before its gone!