With their appetites clearly whetted by the prospect of Europe's top leagues whirring back into life over the next few weeks, Adidas have taken inspiration from the high seas when giving their boot collection a fresh lick of paint for the new season.
Vibrant blues and striking yellows come to the fore as Adidas roll out the 'Ocean Storm' pack, with a host of contracted players due to lace up in the new collection when their respective seasons get under way.
Nemeziz
Headlining the Three Stripes' latest offerings is the Ocean Storm Nemeziz 17+.
The boot, which is designed for agile attacking players, was first launched in May and this latest colourway will be sported by the likes of Liverpool's Brazilian forward Roberto Firmino.
The new Nemeziz features a multitude of 'Energy Blue' and 'Legend Ink' stripes that make up the banded look of the silo, as well as bright 'Solar Yellow' stripes.
Barcelona star Lionel Messi will begin the new season in this boot but rumour has it he is due to receive his own colourway in September.
Ace
There's also vivid blue feel about the new Ocean Storm Ace 17+ Purecontrol.
Serious midfield control ? ? ?
Ocean storm has arrived.@adidasUK @paulpogba #ACE17 #MUFC #HereToCreate pic.twitter.com/lJv3dfepiA

— Manchester United (@ManUtd) August 2, 2017
Designed for 'precision, power and stability' the new 'Aqua, White and Legend Ink' Ace has been given a classy new look.
Expect to see it on the feet of the likes of Arsenal's Mesut Ozil, Tottenham Hotpsur's Dele Alli and Manchester United's Paul Pogba.
X
Like the other boots in the Ocean Storm collection, the new X 17+ doesn't contain any blue.
My next @adidasfootball partner. Ocean Storm is here ! ??#HereToCreate #X17 pic.twitter.com/L5rrXcmNzG

— Gareth Bale (@GarethBale11) August 2, 2017
Instead, it will turn heads with its striking 'Solar Yellow' upper, with subtle black detailing completing the look.
Built for the paciest players in the land, Real Madrid's Gareth Bale is just one of the stars that will be taking to the field in the Ocean Storm X when the new season gets up and running.
Copa
Rounding things off is a boot that doesn't always make it to the feet of professionals as often as its stablemates, but is still popular with amateur players across the land.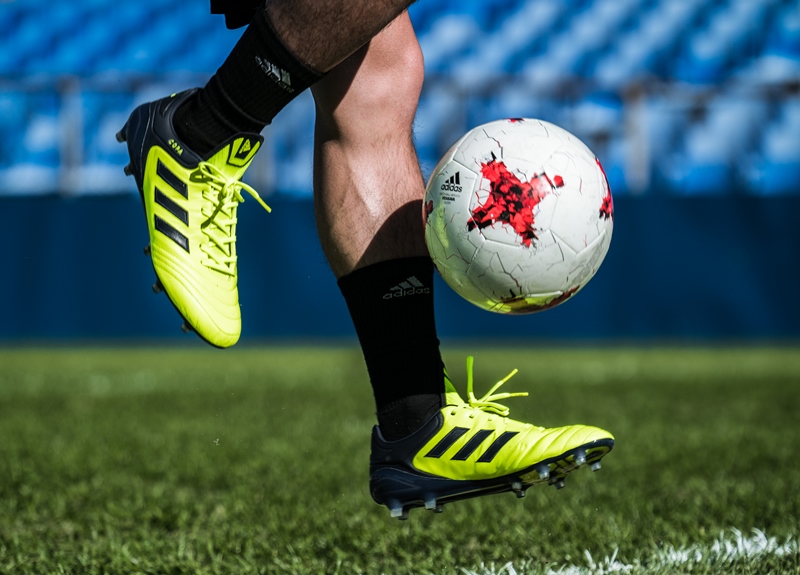 The Copa 17.1 has a traditional look but the Ocean Storm iteration has been given an unmistakable modern touch with its bright 'Solar Yellow' K-Leather construction.
THE ADIDAS NEMEZIZ AND THE REST OF THE OCEAN STORM PACK ARE AVAILABLE TO PURCHASE IN STORE AND ONLINE NOW. CLICK HERE TO SHOP NOW