The Squad has arrived! Reebok has just launched #GirlSquad – a group of six inspirational fitness stars to showcase Reebok's latest training collection. The fierce group consists of Cat Meffan, Carly Rowena, Dr Hazel Wallace, Tashi Skervin, Ashleigh Lawrence and Roz Purcell – all influential women who embody the physical, mental and social aspects of fitness.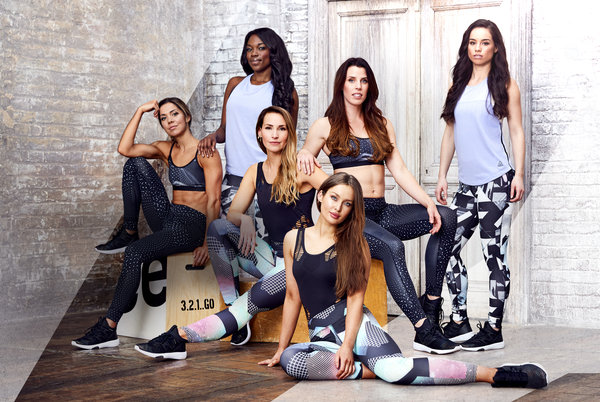 The Girl Squad models bold new looks from Reebok's City Series, with this season's pieces inspired by Berlin's bold street culture. The collection features vibrant colours and electro-inspired prints on stretchy leggings, breathable tanks, and supportive sports bras that are sure to turn heads while you're owning it at the gym.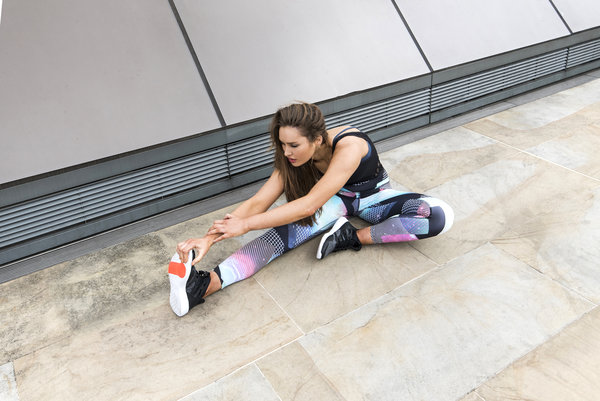 "I think Reebok's Delta symbol really signifies the true meaning of get your sweat on! For me training is not only physical, its mental and social. People always ask how I stay motivated and the truth is I don't look at training as a chore, for me it's so much more" – Roz Purcell
Check out Roz Purcell rocking it at the studio doing Body Weight Squats! Here she's sporting the Reebok Lux Bold Tight,a smooth, stretchy tight with a cosmic-inspired print, paired with the Reebok Sleeveless Leotard, a breathable piece that stays comfortably in place when you bend, move and stretch.
Looking for more inspiration? Work up a sweat with Medicine Ball Crunches, just like Roz! Here she's wearing a photo-fold print edition of the Reebok Lux Tight paired with the Reebok Hero Racer Sports Bra, a medium-impact bra that's perfect for studio classes, weightlifting, cardio, and spin.
Are you ready to smash your fitness goals? Do it in style with the latest Reebok training apparel, as worn by Roz Purcell and the rest of #GirlSquad. Shop online now or find your nearest Life Style Sports store to score the latest on-trend training threads for women.