Yellow and green halves, blue and white stripes, red and white hoops, midnight black, invisible – apparently – grey and champion gold – the Manchester United away jersey has seen it all through the ages.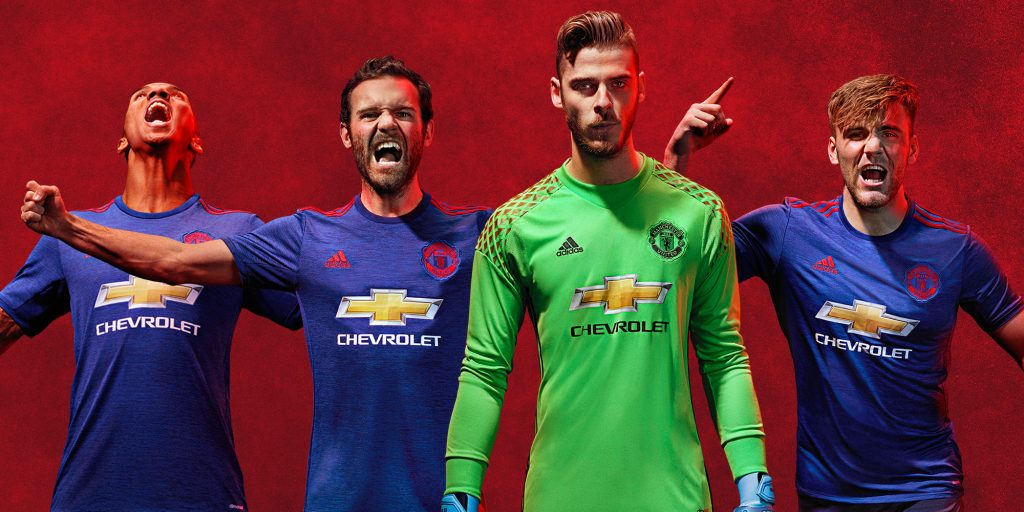 And for the 2016/17 season the 20-time Premier League champions will be running out in stadiums around the country in collegiate blue.
Adidas's fresh design includes a distinct dark blue melange detail, three stripes on the shoulders and a red club crest. There is also a 'Red Devils' detail visible on the inside of the jersey.
The players are set to wear their new colours for the first time against German giants Borussia Dortmund on 22 July in Shanghai – the club's first pre-season match.
The latest look will evoke memories of the all-blue strip won in 2002/03, a campaign which saw United finish as Premier League champions, losing just four of their 19 away matches.
And they will no doubt hope to revisit some of their finest hours of recent years in their change jersey.
In 1999 Ryan Giggs wore white, then removed it in celebration after he beat the entire Arsenal defence to score a memorable FA Cup semi-final winner at Villa Park.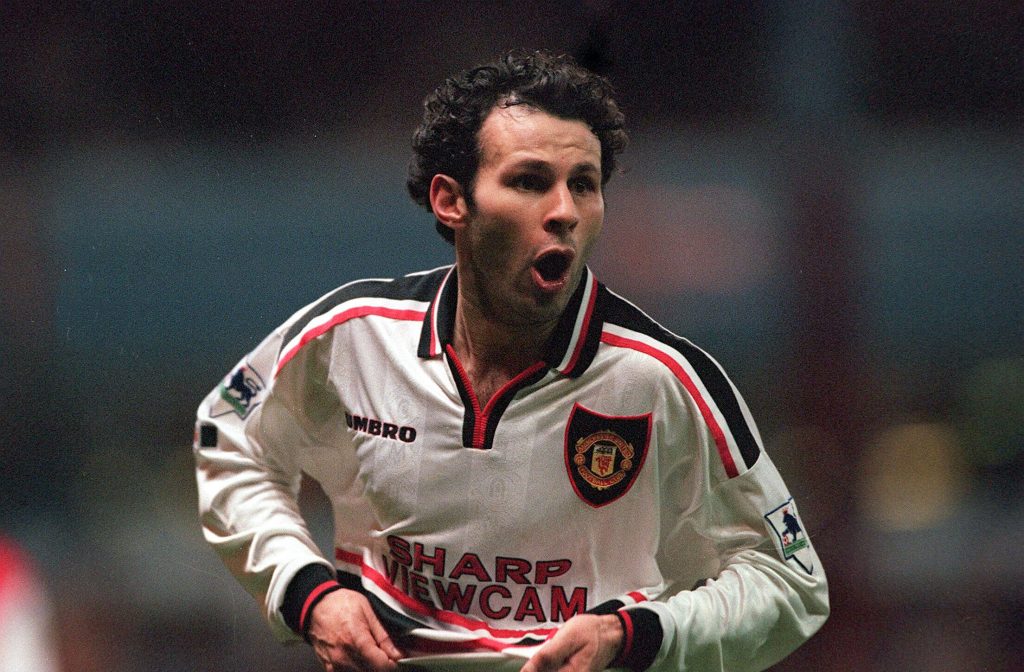 United went on to lift the trophy at Wembley Stadium and four days later completed an historic treble.
In that same season super-sub Ole Gunnar Solskjaer climbed off the bench and scored four goals in Manchester United's 8-1 demolition of Nottingham Forest – the biggest away victory in Premier League history.
With an FA Cup final to come against Crystal Palace this weekend the neutral will be hoping for a repeat of the 1990 final between the pair.
Despite the fact the final was played in front of an all-seater crowd for the first time, the 80,000 in attendance would have been on the edge of those seats for the most-part as they witnessed a 3-3 draw – Mark Hughes netting in extra time for United – who wore white jerseys with a faint grey stripe – to force a replay.
United reverted to their traditional red shirts five days later though, as they eventually won their first trophy under manager Sir Alex Ferguson.
Those with longer memories will perhaps recall Sir Bobby Charlton and his team-mates wore blue shirts when they lifted the European Cup in 1968 – surely their greatest triumph when not in red.
However, it's not all been plain sailing when United have had to switch from their traditional colours.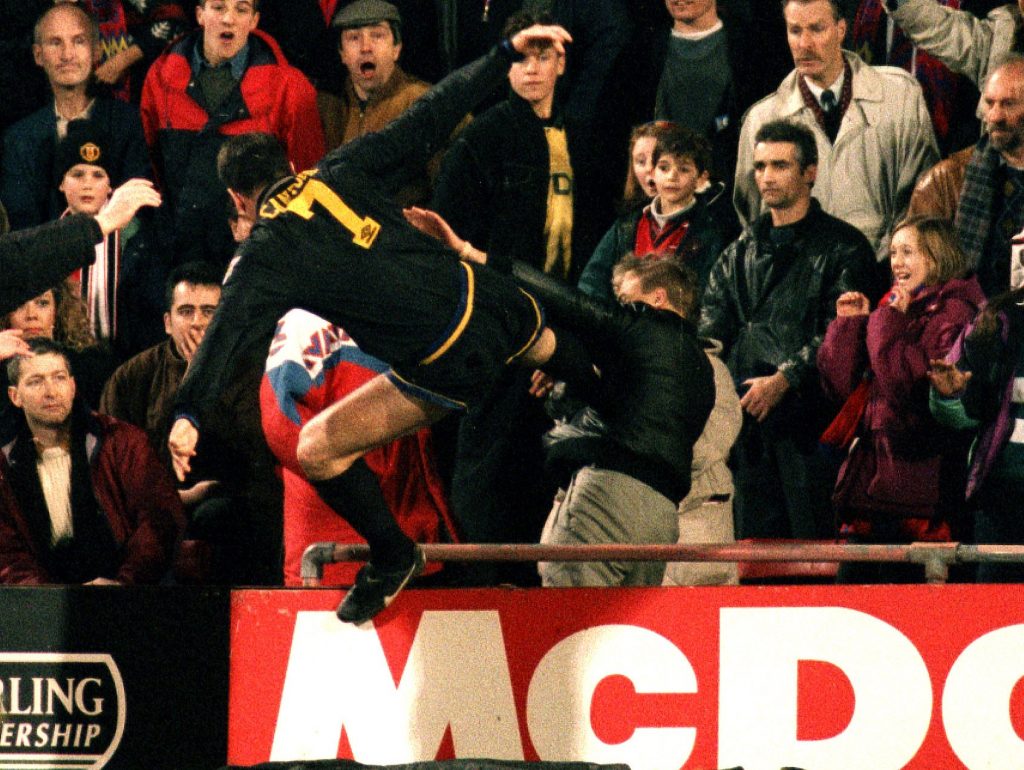 In a trip to Southampton's former home, the Dell, United, sporting grey shirts, trailed 3-0 at half-time.
When they remerged for the second period David Beckham and Co were wearing blue and white with Ferguson later explaining the players had struggled to see each other in grey. They lost the game 3-1.
Enigmatic Frenchman Eric Cantona was wearing black when he saw red in 1995 and 'kung-fu' kicked a Crystal Palace spectator at Selhurst Park moments after being sent off. He was fined £20,000 and banned for nine months.
Who can forget the blue and white polka-dot number worn between 1990 and 1992 or the red and white hoops of the 1930s that are best consigned to history and permanently forgotten?
Fortunately, the Adidas design team look to be on to a winner this time around.
LIFE STYLE SPORTS HAS THE WIDEST CHOICE OF ENGLISH PREMIER LEAGUE KIT AVAILABLE IN IRELAND. THE NEW RANGE OF PREMIER LEAGUE SHIRTS FOR THE 2015/16 SEASON IS NOW AVAILABLE TO PURCHASE IN-STORE AND ONLINE. CLICK HERE TO SHOP THE RANGE NOW.