Two of the Premier League's most talented teams go head-to-head at Wembley Stadium on Saturday night when Tottenham Hotspur take on Manchester City.
Spurs, unbeaten in 14 Premier League matches, have become the perennial bridesmaids in recent years with City set to become the third different side to beat them to the title in as many seasons.
But how far away from City's level are the north Londonders?
Here, we compare the players at the disposal of Pep Guardiola and Mauricio Pochettino:
Hugo Lloris v Ederson Moraes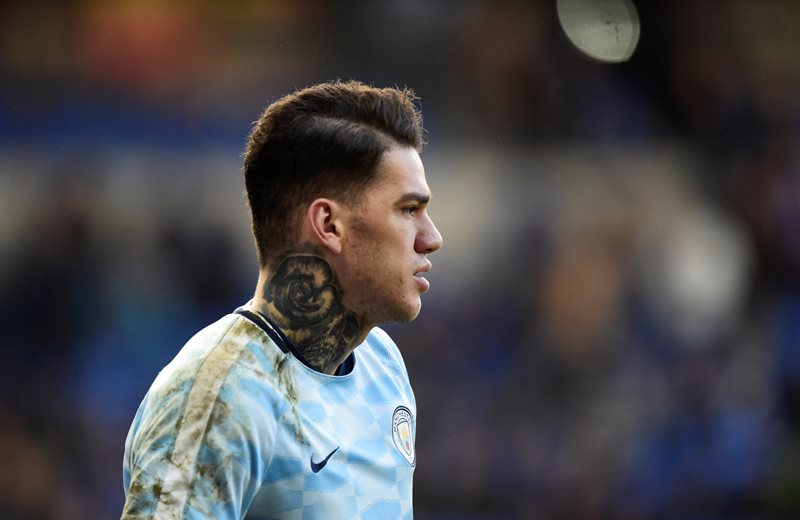 Hugo Lloris clocked up his 200th Premier League appearance last weekend but the 31-year-old France captain is having the poorest of his six seasons at Spurs.
Errors against Chelsea and Stoke City in the last two weeks have led to goals and his errant kicking would keep Guardiola awake at night.
Though Ederson has only one more clean sheet than Lloris' 13 this term, his calmness on the ball and command of his area put him well ahead of the Spurs stopper.
Kieran Trippier v Kyle Walker
When Pep Guardiola told Spurs he wanted their right-back for £50million last summer, it was unsurprisingly Kyle Walker over Kieran Trippier that headed north.
Walker's anticipation, physicality, raw pace and aerial ability make him one of the league's finest defenders.
Though Trippier's final ball into the box is probably more consistently threatening, it's Walker who gets the nod.
Davinson Sanchez v Vincent Kompany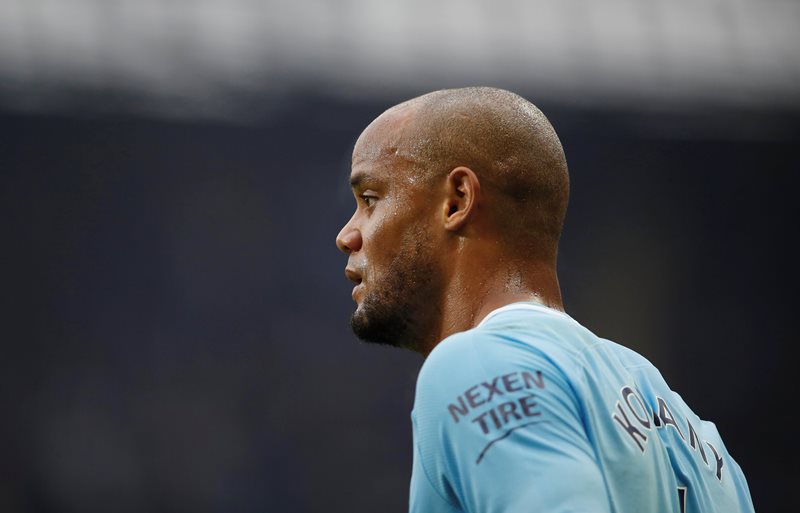 The biggest compliment to 21-year-old Davinson Sanchez is that Spurs have barely noticed the absence of Toby Alderweireld in the past five months, such has been his form.
Tottenham's most expensive ever acquisition has justified his £42m fee with a string of performances that will see him on the PFA Young Player of the Year award shortlist.
But there is no substitute for experience and Vincent Kompany has seen it, done it and got the Premier League winner's medals to show for it.
Jan Vertonghen v Nicolas Otamendi
Nicolas Otamendi is undoubtedly enjoying the most settled of his three seasons to date at the heart of City's defence.
The Argentine has been an assured presence, has attempted the most passes and had the most touches of the ball of any Premier League player this season.
But Jan Vertonghen is utterly outstanding. Strong in the air, with a wand of a left foot and always precisely positioned, the 30-year-old is a Rolls Royce of a defender and one of Spurs' players of the season.
Ben Davies v Fabian Delph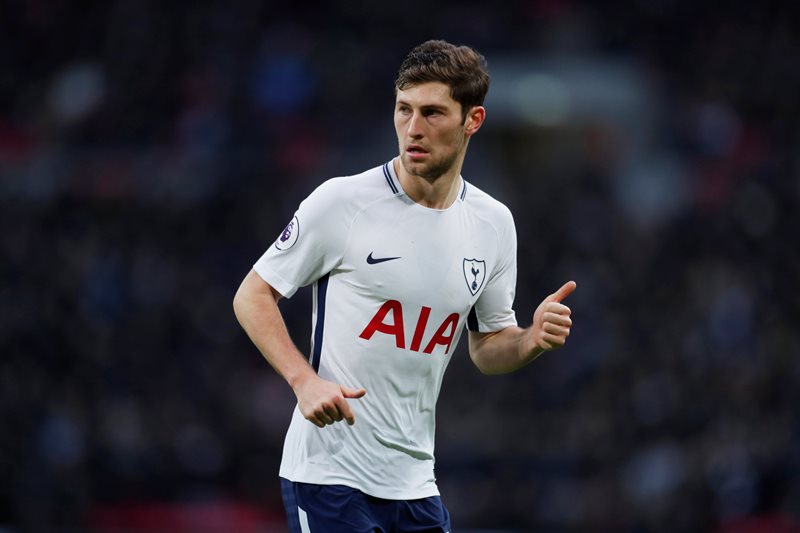 At the start of the season, you would not have expected either of these players to be commanding the first-choice left-back roles at their respective clubs.
But while Fabian Delph has been something of a makeshift option with Benjamin Mendy injured, Ben Davies is keeping Danny Rose out of the Spurs team on merit.
The Welshman has been reliable at the back and no defender has more Premier League assists this term than his tally of six.
Eric Dier v Fernandinho
Manchester City's attacking potency has rightly been the reason for their swathes of praise this season, making Fernandinho an unsung hero.
Statistically, he has made more tackles and recoveries than opposite number at Spurs, Eric Dier. He has also won more duels, aerial battles and 50-50s, and has not made a single error that has contributed directly to a goal.
In addition, he has made 500 passes more than Dier – in one less appearance – and created seven 'big chances' to Dier's three. The Brazilian wins hands down.
Christian Eriksen v Kevin De Bruyne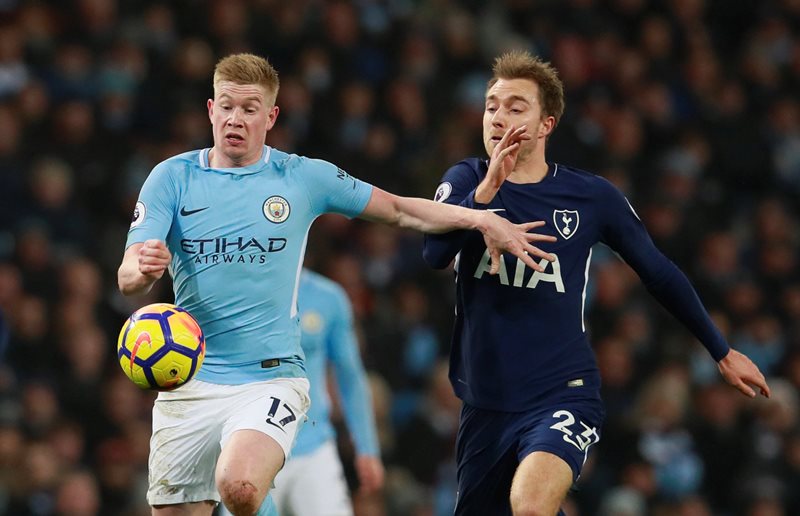 The players that make their teams tick; this is the hardest of all the duels to call.
Christian Eriksen is in white-hot form for Spurs, with five goals in his last three games in all competitions, while Kevin De Bruyne has not scored since January 31st.
The Belgian though, simply controls matches and his 15 assists are unrivalled in the division, as are the number of through balls and crosses. He could well sweep the board at the end-of-season awards.
Mousa Dembele v David Silva
Though this pair have similar starting positions on the field, they play intrinsically different roles for their teams.
In fact, it's hard to think of another in the division that plays like Mousa Dembele, an enigma who is unshakeable in possession, a true ball-winner and gets Spurs going from the heart of midfield.
David Silva can similarly glide past players with ease and is one of the most watchable foreign players of the Premier League era. The Spaniard's significantly greater end product gives him the edge.
Heung-min Son v Raheem Sterling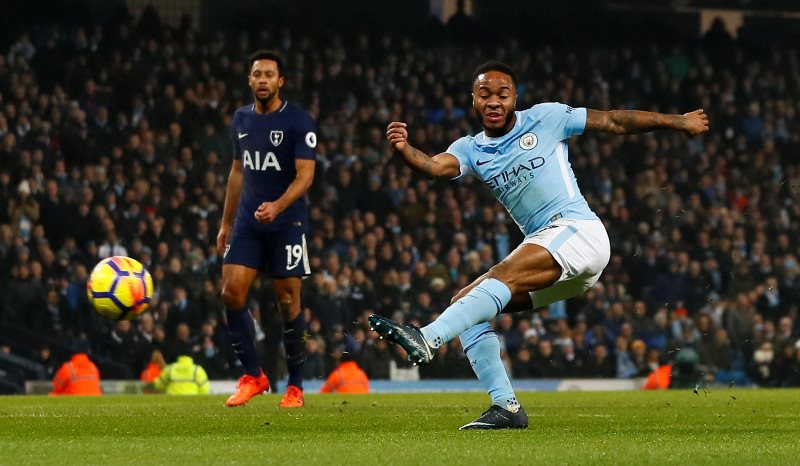 Is there a more thrilling sight than a good old-fashioned winger terrorising their full-back?
Both of these players are the ultimate in getting fans off their seats but Raheem Sterling is four ahead of Heung-min Son in both the Premier League goals and assists statistics and completes an average of two successful dribbles per game to the South Korean's 1.8.
Sterling is the most-improved City player of Guardiola's rein.
Dele Alli v Leroy Sane
Twelve months ago, this was not even a contest, with Dele Alli one of the most fearsome opponents around.
Leroy Sane often found himself omitted from the City starting line-up in the early months of the season but his threat in the final third and close control of the football have made him impossible to leave out.
Alli has improved as the season has gone on but has lost possession in key areas all too often and looks a shadow of the player we saw last term. There is only one winner this year.
Harry Kane v Sergio Aguero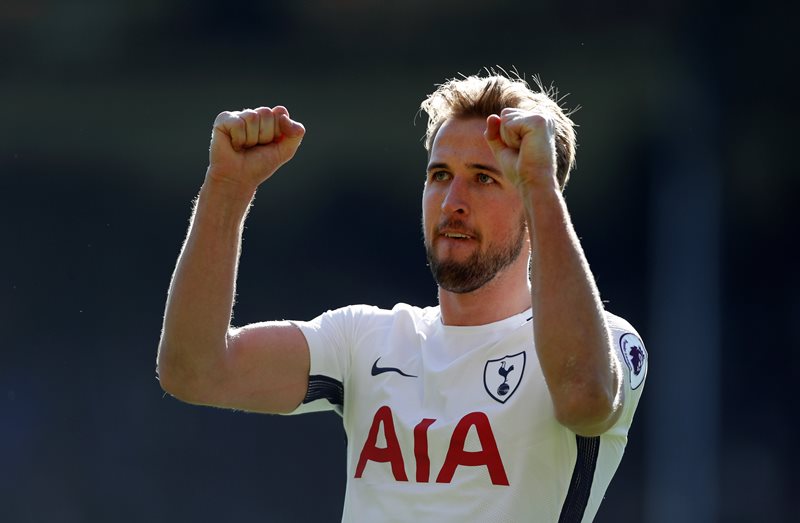 If they played as a front two, you would not find a better pairing in world football than Harry Kane and Sergio Aguero.
Though their goalscoring records are similar, Aguero is the more accurate marksman this term with 0.84 goals per match to Kane's 0.77.
His injury record lets him down and with Kane the ultimate athlete, we think the Englishman would be the better focal point for our attack.
Combined XI: Ederson, Walker, Kompany, Vertonghen, Davies, Fernandinho, De Bruyne, Silva, Sterling, Sane, Kane
GET READY FOR THE GAME WITH THE LATEST MAN CITY JERSEY AND SPURS JERSEY. AVAILABLE ONLINE AT LIFE STYLE SPORTS.