Play Loud ! PUMA are on a mission to attack with speed determination and purpose, they are taking a step closer with these brave colour ups.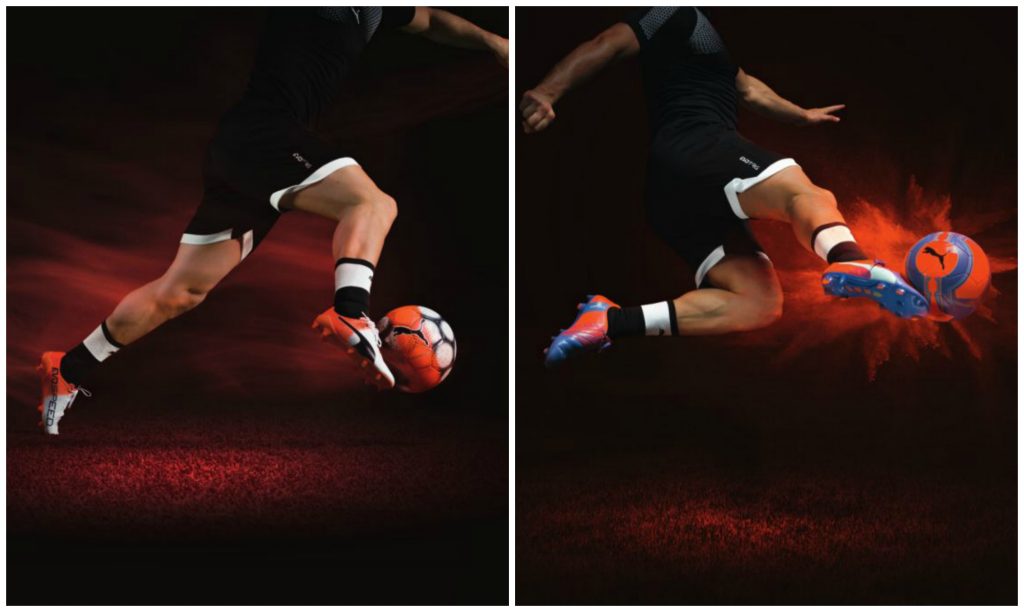 The evoSPEED update takes a step away from its TRICKS routes and both boots are the same colour this time around. The speed boot is white based boot with a vivid orange pop, we wont argue if you find similarities to the right boot of the last tricks pack ! The tech however hasn't changed one bit the evoSPEED SL-S II follows PUMA's SPEED philosophy, focusing on enhanced speed and agility. Constructed with a Japanese microfibre upper material, the SL-S II feels soft and comfortable while allowing a better touch on the ball. The updated laser-cut SPEEDFRAME structure optimises the boot's shape further, providing support during forward acceleration and quick turns. For optimal fit and additional support, the boot features a minimalistic external heel counter.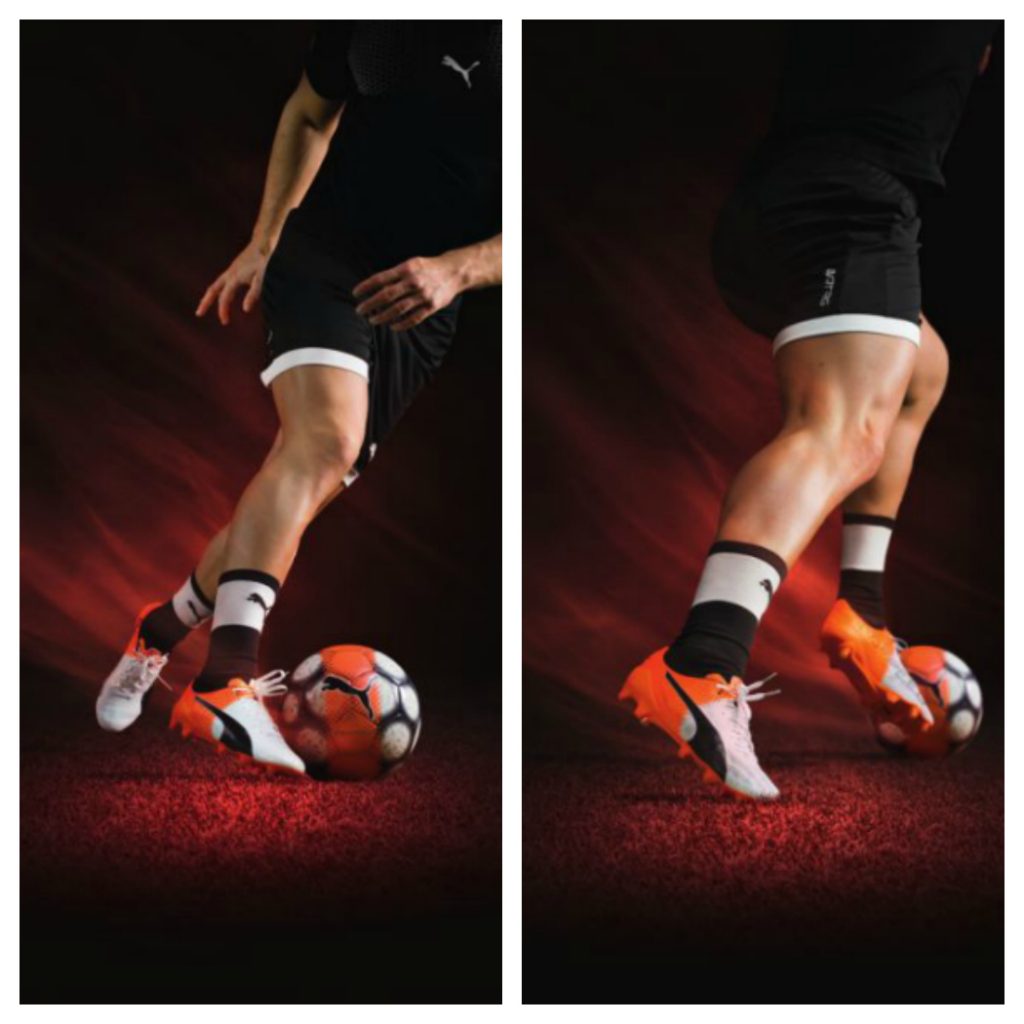 "Quality without results is pointless. Results without quality is boring" – Johan Cruyff
The evoPOWER update gets a total make over as it goes from a dark base to a bright colour contrast. The blue orange mash up reminds us of a peaceful sunrise, but the tech in boot boasts the opposite. The evoPOWER is designed to unleash more power whilst helping increase accuracy. As with previous boots within the evoPOWER family, it keeps the principles of barefoot kicking at its core, engineered to enhance what the body does naturally. PUMA has further developed this concept with the latest evoPOWER, providing even more flexibility through the outsole, which leads to more kicking power.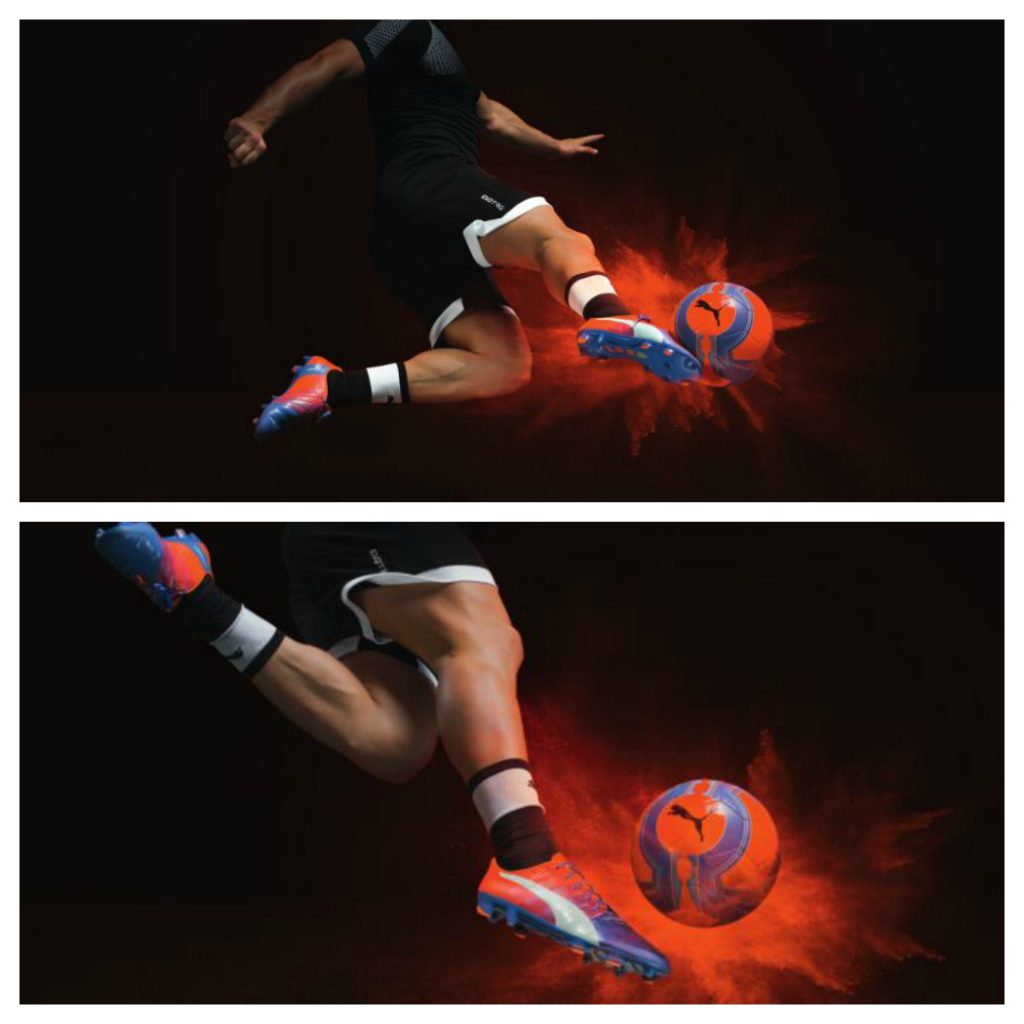 Cruyff a long time PUMA ambassador would certainly be confident that the brand are bringing both the results back with some quality.
Both the evoSPEED and the evoPOWER launch this Saturday and will be worn in the best leagues in world over this weekend by the likes of Sergio Agüero, Olivier Giroud , Santi Cazorla, Marco Reus and Antoine Griezmann.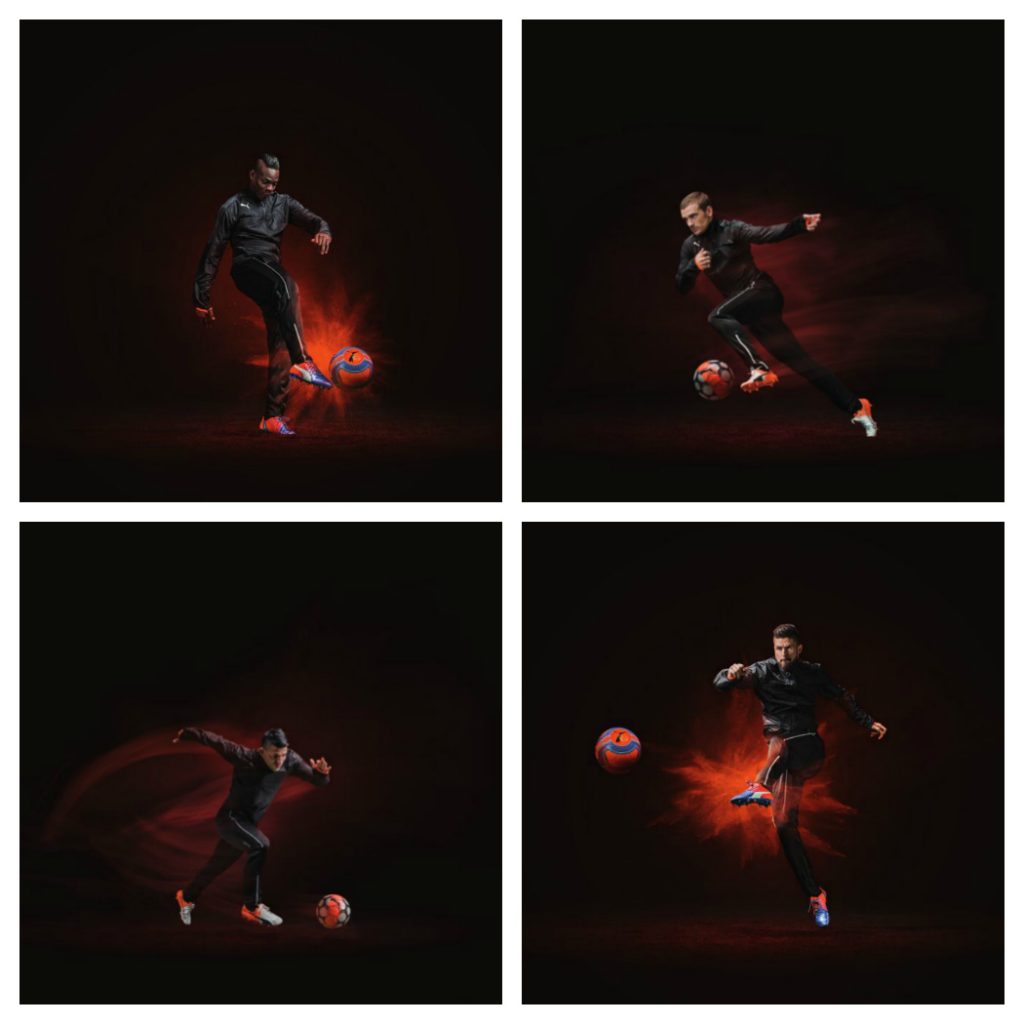 LIFE STYLE SPORTS STOCKS ALL PREMIER LEAGUE BOOTS. SHOP THE LATEST AND EXCLUSIVE BOOTS FROM THE WORLD'S BIGGEST BRANDS. CLICK HERE TO SHOP THE RANGE NOW.