Cian Healy has been busy helping Ireland out at the 2017 Six Nations, but that hasn't stopped the prop from looking ahead to a mouth-watering Champions Cup quarter-final as Leinster prepare to take the sting out of Wasps.
It's huge for Leinster to be in the quarter-finals of the Champions Cup, especially with the way we went last season, and there was a focus within the whole squad to knuckle down for it.
We had some changes with the way we played and it was good to see a lot of that coming through each of the games so far.
We wanted to orchestrate much more of an attacking game than last season – more offloading, more playing through the line and having guys making those better decisions on supporting lines.
We also needed to be a fitter team and really bringing the game to those who came to our place instead of letting them set the pace for us.
We had a plan and for the most part it worked. We have scored the most points and most tries of any team in the group stage, but at the same time we've had games like that against Castres where we had most of the game in the right place without being able to finish it off.
I think we're in a good place at the moment, but there are certainly things to work on. We've left a lot of tries out there and haven't always converted the points we should, so when we all go back after the international break, we've to build on what the lads will have done.
There's room for improvement, but in some ways there is always the danger of peaking too early. With our style of play there are always improvements that could be made with decision making and the lines we run, but that's something we know to work on.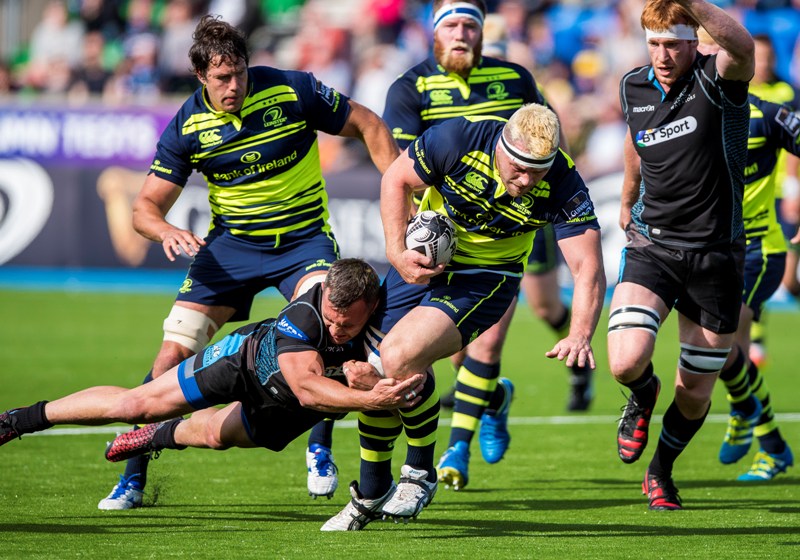 Buzzing to face Wasps
To get a home quarter-final is brilliant. The game against Montpellier at the RDS – where we won 57-3 – was an electric atmosphere, probably the most buzzing of the season, and to reward the supporters with another game in Dublin was pretty important for us.
They've been fantastic for us all through the season so it really is great to get another game there, and hopefully we can make the most of that.
The game against Wasps is a while away yet so we haven't been thinking about it too much, but we know the outfit they have, and what they have in place is very dangerous.
When we come to that hurdle, we'll do the analysis and the all the necessary work to make sure we're as ready as possible for that performance, but at this stage you can't really look too far ahead.
There's a long way to go, but we want to win as many titles as possible. We have it as a target in the squad and to be able to deliver a fourth title would be huge.
Having had success in Europe before the focus changes a bit – the first one is always massive – it's the biggest thing you can get in club rugby – and now comes the point where you want to share the experiences around, the feeling of winning with some of the younger lads at the highest level.
It's about being part of the squad, getting everyone involved with these big games. Over time you learn how few and far between they are, so it's fantastic to have another opportunity to progress in the competition.
Legendary Leinster in Europe
Scoring tries is always good to look back on – there are some I certainly would have been delighted with at the time – but while I'm still playing the game I want to try and make more memories and then hopefully look back on everything at the end.
One moment that a lot of people talk to me about is obviously the turnaround against Northampton Saints back in 2011.
In the scrum in particular there was a massive switch for us in the forward pack – we'd had it handed to us in the first half so for it to come good in the second half was a very special moment.
We had been trailing 22-6 at half-time and we needed something special to happen. Up stepped super Sexto! He scored 22 points in the second half including two tries and was brilliant for us, Cometh the hour, Cometh the man!
A lot of front-rowers usually go unnoticed in matches, so we took a lot of pride in really turning round that unseen work, and to change a game like that is huge.
Add to that the fact it's a European final, with the pressure you get, and it's a fantastic achievement.
My Mam, Caroline, has all of my medals! I leave them with her! I don't keep them, from any game or any level, she has them all in a box somewhere and I don't feel the need to have them lying around at this moment.
I'll probably take them off her when I finish up, but I don't need to be reminded of them while I'm still playing!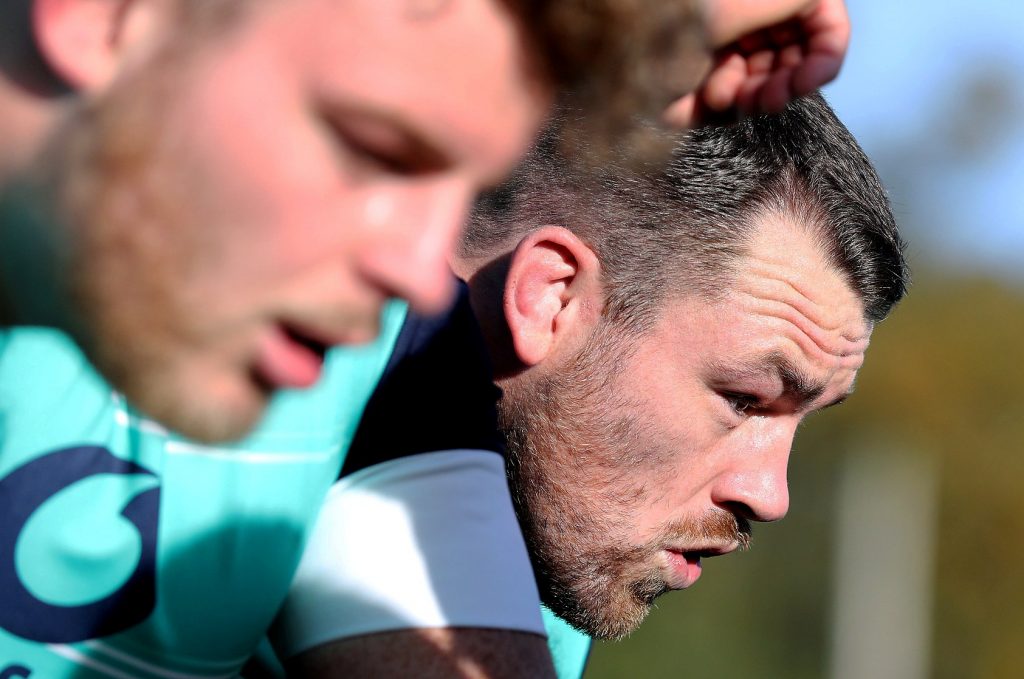 Young guns are firing
We have them all over the place! Some have not necessarily got the game time in Europe but they're a major part of our training and it's a huge boost having them there.
The likes of Garry Ringrose and Adam Byrne have been fairly influential, there's also lots of competition within the front row, so it's coming at us [the older players] from all angles. Some of the lads have not even been capped at European level and they're already putting the heat on Jack and myself.
The competition is rising within the Leinster squad, and the success levels are undoubtedly down to that – it gets everyone out of their comfort zone and you're always having to do bits to bring yourself and the team forward.
They bring a fantastic ethic to the group – they're there to play rugby and doing everything they can which is really refreshing. As experienced players you can dip into that mentality and I feel that has everyone pushing forward in the right direction.
THE LATEST RANGE OF IRELAND RUGBY JERSEYS, TRAINING WEAR AND FAN-WEAR IS AVAILABLE TO PURCHASE IN STORE AND ONLINE. CLICK HERE TO SHOP NOW.