Arsenal travel to Wembley for what could be another classic North London derby this Saturday, and with a replenished squad after the transfer market they will be looking for a repeat of their victory last November.
The Gunners broke their transfer record to sign Pierre-Emerick Aubameyang from Dortmund for £56m on deadline day, so we examine how the Gabonese star will fit into Arsenal's slick style of football.
Becoming Arsenal's hitman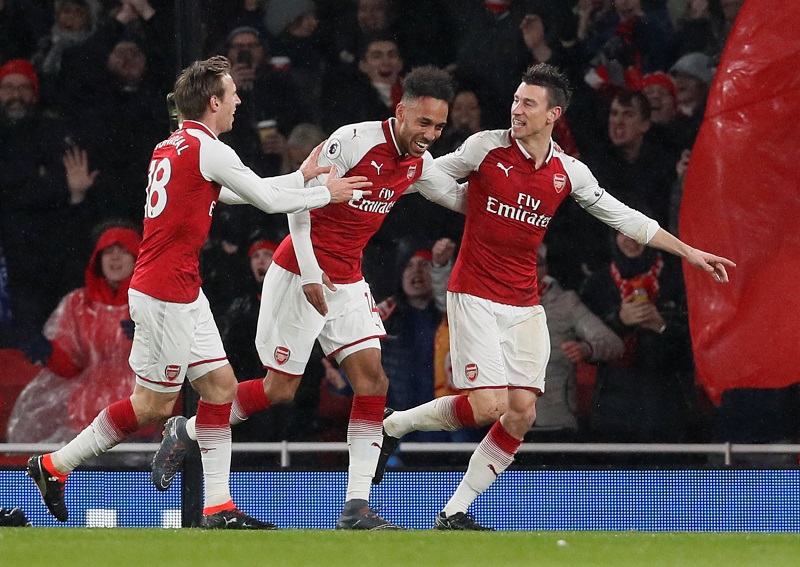 After the departure Alexis Sanchez, Arsenal's top scorer last season, the Gunners were desperate for a goal machine to fill the Chilean's boots.
Combined with the loss of their other two leading goal scorers, Olivier Giroud and Theo Walcott, who netted 35 times between them last season, Arsenal fans were fearing the worst come the end of January.
Step up Pierre-Emerick Aubameyang, Dortmund's top scorer for the last three seasons and their all-time leading scorer in the Bundesliga.
With pace to burn, a delicate touch and a pure footballing brain, Aubameyang was the perfect choice for Arsenal.
His price tag was immediately justified when he scored the fourth goal in a 5-1 destruction of Everton on Saturday.
Having arrived from Manchester in the swap deal for Sanchez, Henrikh Mkhitaryan also played a key part in the victory, and was a crucial factor in why Aubameyang joined the Gunners on transfer deadline day.
The two played at Dortmund together for three years and have a unique connection on the pitch, meaning Aubameyang will feel at home and instantly benefit from quality service provided by the Armenian.
Arsenal pride themselves on playing attractive football, with Arsene Wenger eager to penetrate defences through the middle using intricate passing, so Aubameyang will look to use his pace to latch on to incisive through-balls from Mkhitaryan, Mesut Ozil and Aaron Ramsey.
Comparing to Harry Kane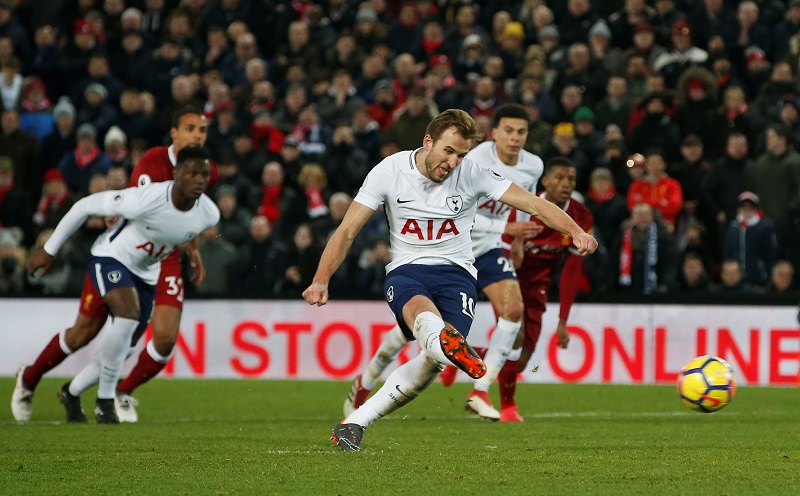 Kane and Aubameyang will go toe-to-toe this weekend at Wembley, and although their scoring stats are similar, the two forwards are very different in their style of play.
Tottenham's No.10 has been in hot form this season, scoring his 100th Premier League goal to seal an important draw at Anfield against Liverpool.
Kane has notched 22 goals in the league so far this season, including two hat-tricks either side of Christmas, making him the current top scorer in the Premier League.
Aubameyang netted 17 times for Dortmund before departing the Germans last month and was the league's second-highest scorer.
However, Kane prefers to play slightly deeper and take early shots to catch keepers off-guard, whilst also a clinical finisher with five of his 29 goals last season coming from outside of the box.
Whereas Aubameyang prefers to run in behind, using his pace to play on the shoulder of defenders as the last man, meaning he plays further up the pitch and prefers running with the ball.
Pick up the latest Arsenal Jersey at Life Style Sports today.