The brand new Nike Phantom launched in Dublin this week.
The Boot Room and Nike joined forces to launch the new Phantom Vision this week. The event saw young players from the 'Phantoms' Cherry Orchard Football Club arrive at their training ground for a regular session, only to find their club house taken over for the launch of the latest football boot franchise from Nike.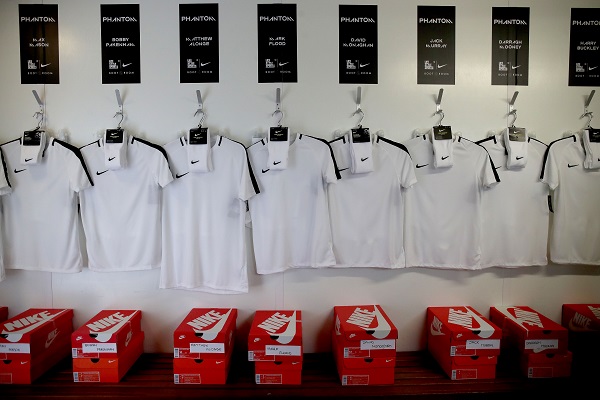 The event was hosted by former footballer Alan Cawley (Leeds United, Sheffield Wednesday, St. Patricks Athletic), who is a regular pundit on 'Soccer Republic' on RTE. Alan introduced the Nike training team who were on hand to take the Phantoms through the history of Nike boots. They also talked the players through the new technology which is featured in the Phantom Vision boots, the showpiece of which is a Flynit Upper which features a bold new "Light Crimson" triangular control zone on the instep. In addition to the new textured synthetic zone, the Phantom Vision also features a new Quadfit bootie and Ghost Lacing for maximum comfort and a bigger, cleaner strike zone.
In another surprise, Chelsea coaches Max Fouracre and Gareth Owen popped in to give the Phantoms an insight into the daily life of both a professional footballer and a coach, and challenged the team to an on-pitch training session. Each player was kitted out in the new Nike Phantom Vision boots, and the team took the new boots for a test drive, completing 2 hours of training and drills. Six lucky players were then rewarded with tickets to see Chelsea take on Arsenal in the International Champions Cup at the Aviva. When the Phantoms arrived back after training, they were again surprised – this time, the club house had been transformed into a party space. At the party, the players enjoyed a cheeky Nandos and could get a fresh fade from a pop-up barber while they played few games of FIFA 18. Each player also had a chance to replicate the instant classic shot of Kevin De Bruyne and the new Phantom Vision in a mini photobooth.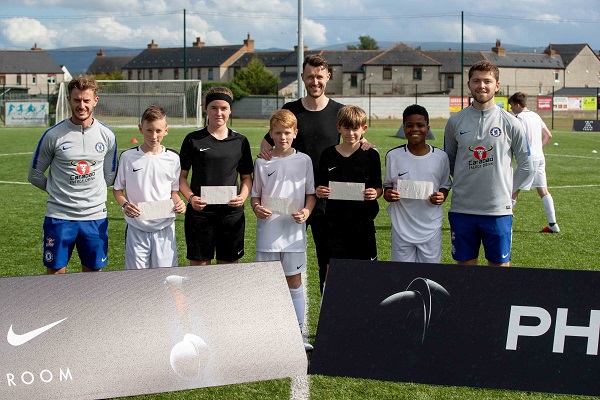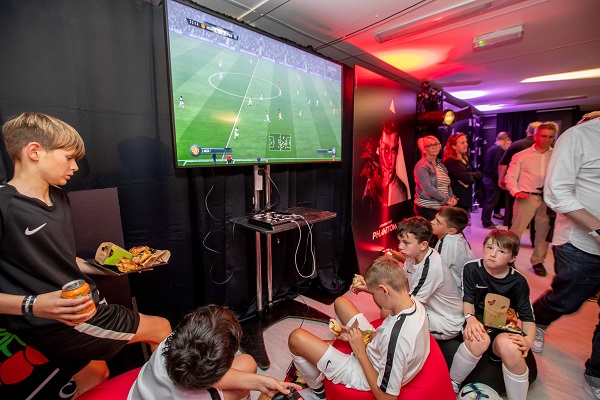 Leaving the event on a high, the Phantoms commented that the new Nike Phantom Vision is a "boot to remember" and gave "deadly control". We can't wait to hear what you've to say about the boot – send us your thoughts @LifeStyleSportsFootball on insta or pick up your own pair of Nike Phantoms at the Life Style Sports Boot Room