Boss Martin O'Neill believes his Republic of Ireland team came of age at the European Championship and intends to lead them into the World Cup in 2018.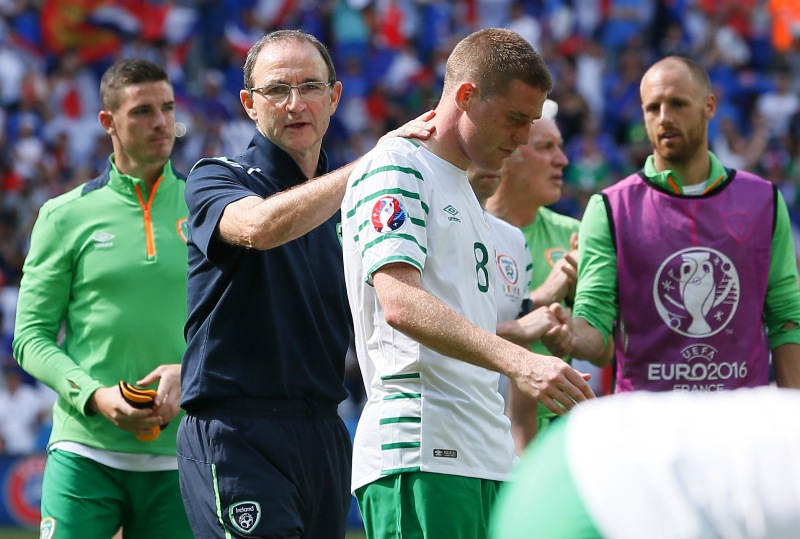 Ireland, who qualified for the finals after beating Bosnia-Herzegovina in a play-off, progressed from the group stage after a dramatic victory over Italy.
And, after taking a shock second-minute lead against hosts France in their last-16 tie, eventually succumbed to two goals from Antoine Griezmann.
O'Neill's contract with Ireland expired at full-time but, having verbally agreed to stay on before the tournament, confirmed he is set to put pen to paper in the coming days.
His next task will be to regroup his squad for the 2018 World Cup qualifiers which commence in Serbia in September.
And O'Neill believes the future is bright following their efforts in France.
"I think the players have become better players at international level, which is the important thing," said the 64-year-old.
"My only disappointment here is the second half against Belgium.
The performance against Italy was fantastic.
"We played well when the pressure was on.
"Not winning against Sweden was a disappointment, because if you're going to qualify you need to win a game and it looked as though we'd spurned that. But then to do it the way we did against Italy was fantastic.
"But it's an ongoing process. Progressing the team is what we are trying to do."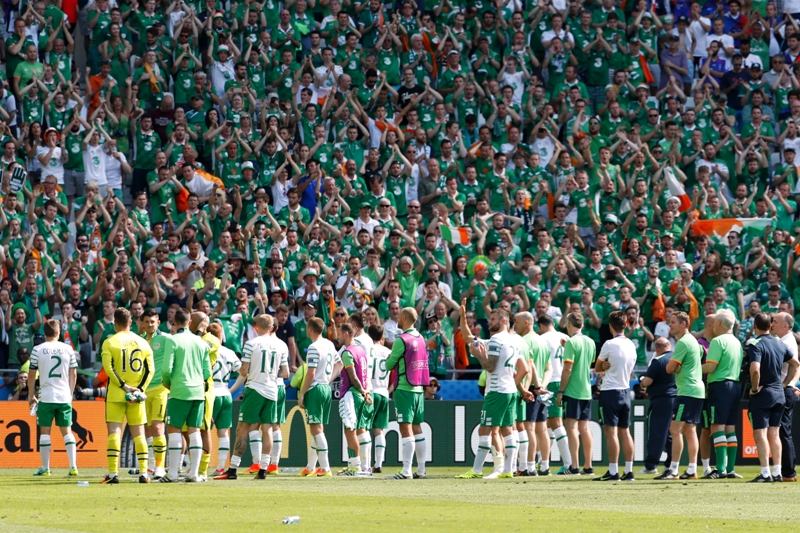 The Ireland team of the immediate future could have a very different look about it, with goalkeeper Shay Given, defender John O'Shea and striker Robbie Keane pondering their international futures.
And O'Neill has made it clear he will respect the decisions made by each of the trio.
"That decision will be up to the players but the likes of Robbie Keane, Shay Given, John O'Shea and I'd include Glenn Whelan in that too, have been really terrific around the team," he said.
"It's only when you are in the tournament that you realise how influential those players can be.
"They took the disappointment of the third game on the chin and never let it show at all. They were the first ones up to support the team. It's entirely up to them."
LIFE STYLE SPORTS HAS THE LATEST IRELAND JERSEYS AND A WIDE RANGE OF OTHER KITS AVAILABLE TO PURCHASE IN-STORE AND ONLINE. CLICK HERE TO SHOP NOW.