We're calling it – Nike React will be the top trainer of 2019!
If you're up-to-date with the latest from Nike, then you may recall the Epic React Flyknit launching earlier this year. React has been a hit among athletes and streetwear enthusiasts alike, and it's not hard to see why. These slick performance trainers have been trending like mad on the streets and on Instagram, and they're set to be the hottest trainers of 2019. Here's why:
Back up – what is Nike React?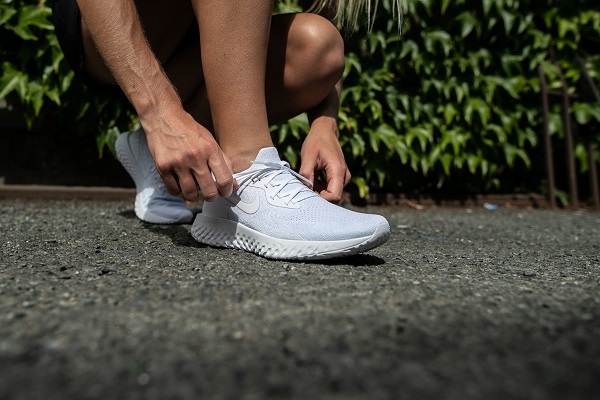 Here's a quick refresher – React is the latest and greatest cushioning technology from Nike! React is a revolutionary foam that's lightweight, long-lasting, springy and soft. It's been a serious game-changer for Nike running shoes, and is hugely popular among hardcore runners. Their bouncy comfort not only makes them great for running, but perfect for everyday wear as well.
So what type of shoe is the React?
Nike React originally debuted as a performance shoe, but like many Nike running shoes, they're now creeping into the world of street style. React is the perfect execution of form meeting function since they look just as great as they feel. They're incredibly comfortable, and the silhouette is sleek and modern. Everyone from casual streetwear fans to die-hard sneakerheads have been spotted wearing Nike's latest innovation on the streets.
We definitely think this shoe will have crossover appeal, just based on the nice sleek silhouette and the comfort underfoot. – Bret Schoolmeester, Senior Director at Nike Running Footwear
How to wear Nike Reacts?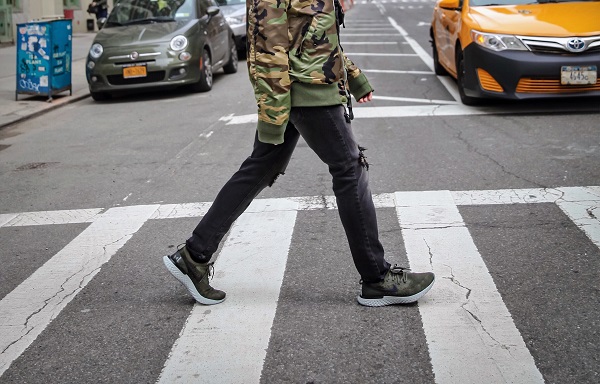 There's no limit on the number of ways you can wear Nike Reacts. New colourways are dropping all the time, from classic triple-black and triple-white to bold colour blocked styles that highlight the shoes' technology. There's a style for everyone, and the minimal silhouette makes them really easy to wear. Classic, neutral colours easily pair with anything in your wardrobe, while multi-coloured styles stand out against monochrome tracksuits or jeans and a white tee. You really can't go wrong.
What makes React the hottest trainer of 2019?
The latest of evolution of Reacts have taken the performance technology straight to the streets. One of the hottest Nike trainers right now is the Nike React Element 87. It takes the OG Epic React technology and silhouette to create a style that puts innovation at the heart of sneaker development. It features the signature React foam, a translucent upper, exposed stitching, contrast taping and laces and a liquid-like sole. These trainers are one of Nike's most-loved releases this year, as Mr Foamer Simpson calls them 'Sneaker of the year'. We're stoked to see what new styles and colours are coming in the new year!
Stay tuned for the latest Nike React drops at Trainer Central.