Top softness. Top cushioning. Top bounce. With Nike's brand new running innovation, it's all just below your feet.
Years in the making, Nike React will change how you run forever. These revolutionary running shoes are soft, springy, lightweight and long-lasting – exactly what every runner is looking for. We had the epic opportunity to get up close and personal with the Nike React (before it's released to the public!), and an exclusive interview with Bret Schoolmeester, Senior Director at Nike Running Footwear. Here's everything you need to know: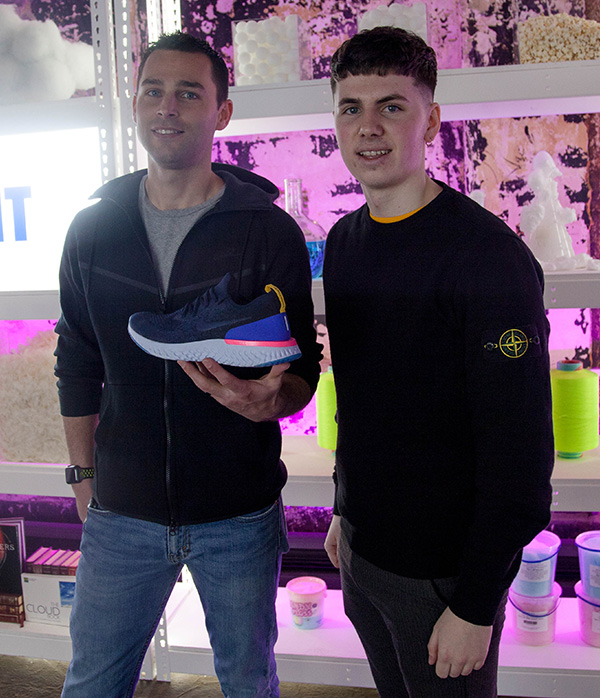 A lot of the campaign imagery shows prototype shoes sitting on a bed of sponges and tennis balls – can you tell us about how you started the design journey?
One thing that's very unique about the Epic React Flyknit is the computational design used to make what we call "fluid geometry." That's the texture you see here in the midsole. What we do is we take athletes' pressure map data, and where the force is highest, we have carved away foam. Towards the outside where you need a little bit more stability, we've actually left things fleshed in. So while this texture is also very aesthetically pleasing, it's 100% functionally driven.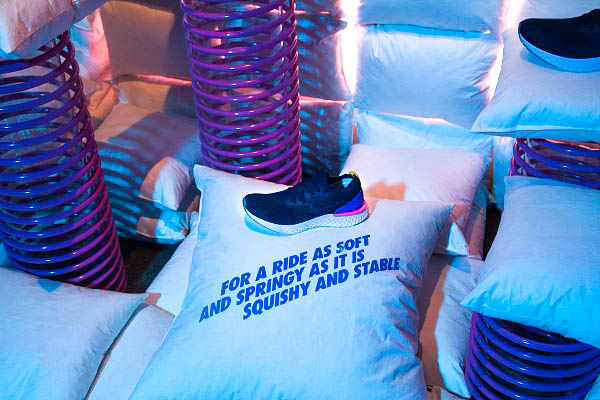 The shoe looks great & is super lightweight to wear, do you see this crossing over into regular street wear in time?
It's 100% designed to be a high performance shoe, but as with many of our great innovations, it will cross over into lifestyle appeal.
We definitely think this shoe will have crossover appeal, just based on the nice sleek silhouette and the comfort underfoot.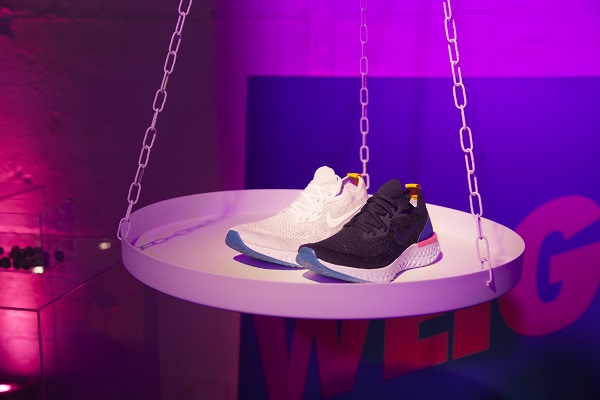 How many colourways can we expect the shoe to come in?
One of the things we keep hearing from runners is that they don't really want to have men's colourways and women's colourways, so we've taken that to heart. We're going to launch with two colourways – this navy colourway and also a white colourway that will be in both genders. The colourblocking is actually what our colourist calls the "mullet block," where there's a little more business in the front and party in the back. We're going to be coming out with some great colourways after the initial launch that really showcase the different elements of the shoe, like a triple black with a chrome blue heel clip, and some other really beautiful colourways that highlight the technology.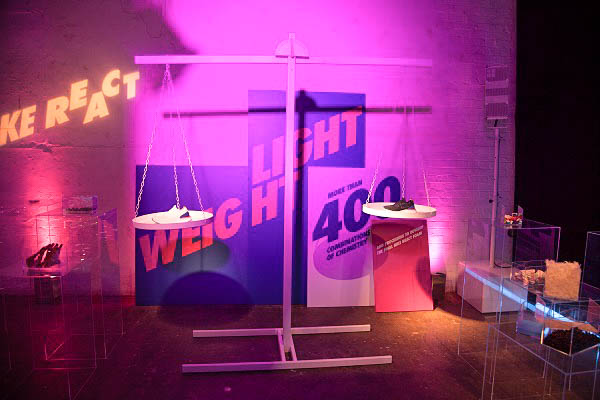 Do you have any feedback on the shoe from the athletes who were part of the Breaking Two project?
Eliud Kipchoge, who was part of the Breaking Two Project has had the shoe. While this is designed for the everyday runner, Eliud loves this shoe for his easy days and long runs where he just wants something a little bit more comfortable and soft to cushion. So, for lead athletes it's a really nice tool in their quiver, and for the everyday runner it's a great "Swiss Army" shoe they can use for everything.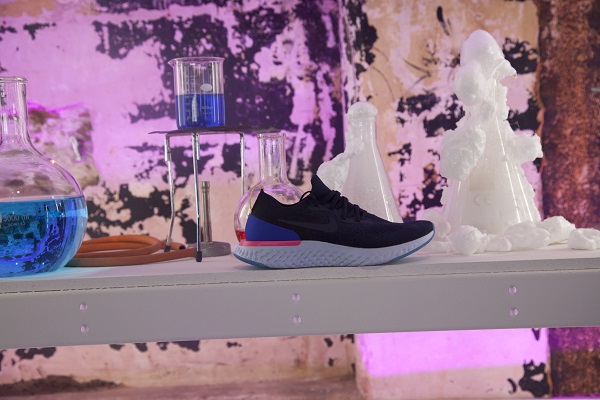 What is the actual makeup of the foam?
One of the unique things beyond the design is actually the compound itself. So this is a 100% proprietary compound to Nike, we made it in house, and you won't see it on any other footwear lines. What the difference is here is that it's not EVA, TPU or PU based, React is primarily made up of synthetic rubber, which has great properties of energy return and durability. We found the right compound to make it lightweight and maximize softness.