To celebrate the comeback of the Nike Presto, we re-visit the rich history behind the shoe that's dominating the streets.
The initial release of the Presto packed a punch in the fashion world, while it's innovations in comfort paved the way for further advancement in running shoes. The original Presto was coined the "T-shirt for your feet" to emphasize its comfortable, barefoot-like feel.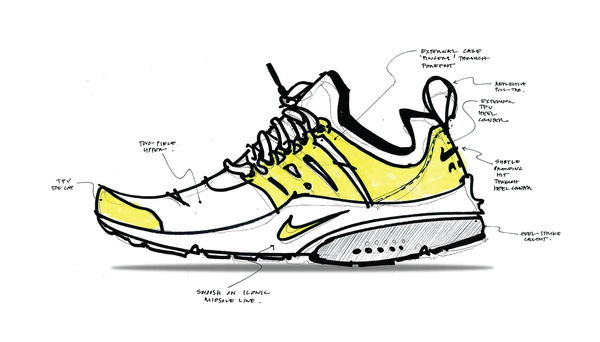 Introduced at the peak of the 2000 Olympics, the Nike Presto was a futuristic running shoe sporting the latest footwear technology. As the world cheered on their favorite athletes, they fixated on Nike designer Tobie Hatfield's new masterpiece. With designs made in honor of Olympic teams, the Presto became an instant hit among hardcore track stars and trendsetters all over the globe.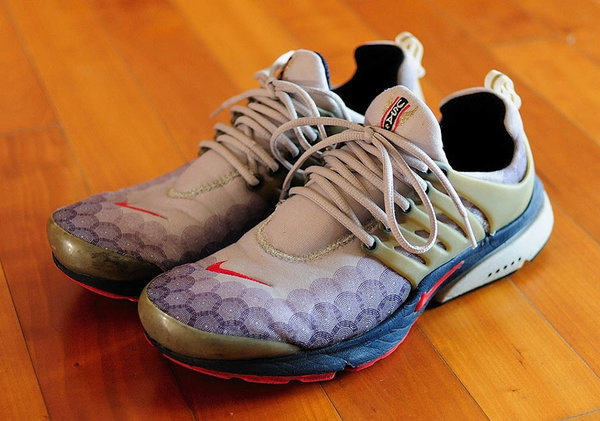 We had the idea to crowd-source the name from the design and development community. I think we received more than 300 submissions, one of which was Presto Magic. When you put the shoe on, it fits so perfectly that it's almost like a magician saying: 'Presto'."

– Tobie Hatfield
The OG Prestos featured 13 unique colorways, each with a quirky nickname to personify each pair. These personas were the base for animated TV spots which launched the Presto further into the mainstream, and later into street culture.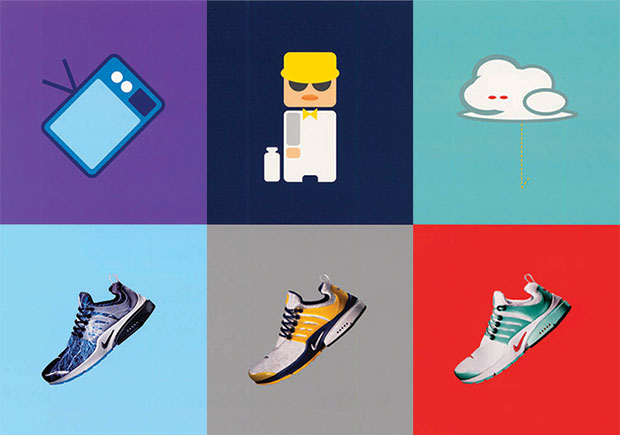 The Presto provided a simplistic design with no overlays. It was easy for everyone to realize that this shoe is an open canvas to do crazy and cool colors, as well as fun graphics and prints."

– Tobie Hatfield
The Presto was also one of the first Nike trainers to feature a digitally printed upper. Thanks to the sleek neoprene material, the upper made a perfect base for new designs. Some favorites took inspiration from the elements featuring lava and ice, while other prints had bold rainbow gradients and checkers.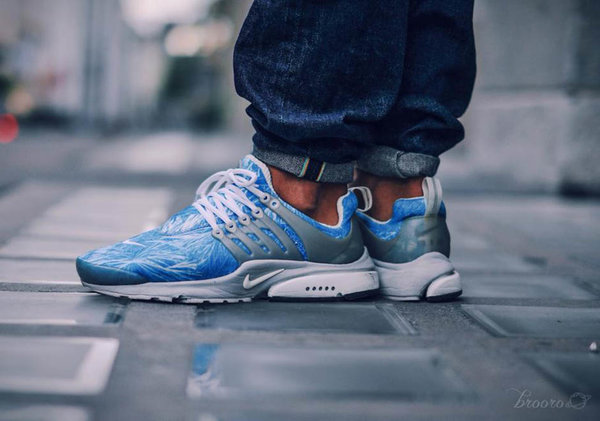 The Presto is one of the most iconic runners of our generation, and was the ultimate running shoe when it first launched. It may no longer be the top choice of athletes, but it was undoubtedly a springboard for even better performance footwear like the Nike Free.
Nowadays, the Presto is an athleisure staple, with new bold colorways, designs, and variations taking the streets by storm. The latest variation to drop is the Nike Presto Fly, which leaves the midfoot cage and heel strap of the original behind. Instead, this style features a Swoosh logo on the side for a sleek, streamlined look with iconic Nike branding.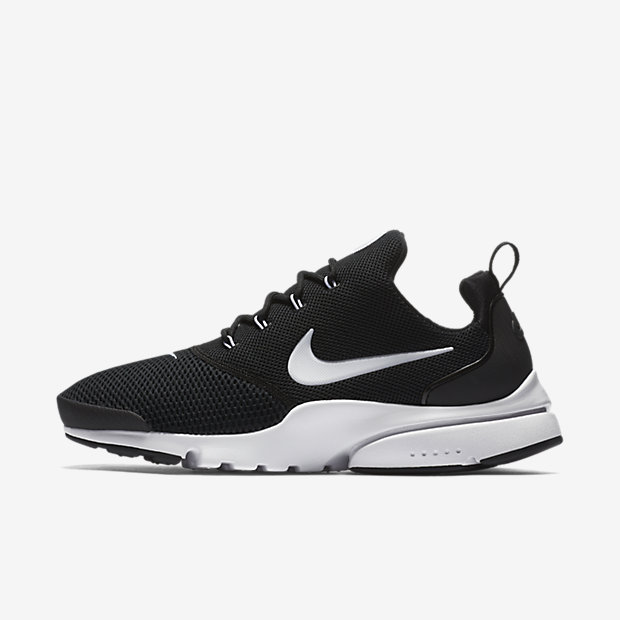 For both men and women, the new style comes in a blackout colourway to follow the triple black trainer trend. Ladies can also choose from a neutral oatmeal or sky blue Nike Presto, both perfect for summer. Men can also choose from a classic black and white color combo, designed to be versatile and easy to pair with anything.
It's time to get your hands on the latest styles for your sneaker rotation. Shop the iconic Nike Presto Trainers now!