The limited edition Nike Premier 2.0 football boots have dropped at Life Style Sports!
Nike revolutionized anti-clog technology with the Premier 2.0, completely raising the bar for soft ground boots. These Nike football boots are ideal for the rough, muddy pitches of Sunday League Football. Advanced outsole technology pairs with a traditional leather upper, making these the perfect combination of high-tech innovation and heritage style.

These boots are comfortable, durable and long-lasting – they can handle the wear and tear from tough tackles and rain. Their iconic look makes them an instant classic, and their build is perfect for those rough matches with your mates. To say we're excited about these boots is an understatement. We can't wait to lace them up and tear up the pitch!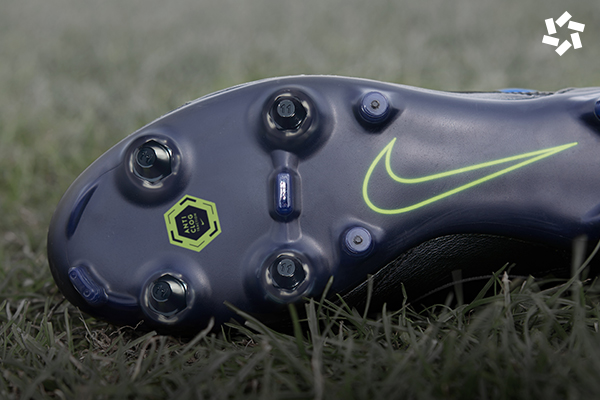 The anti-clog outsole is one of Nike's greatest innovations. They're tried, tested and they really do work. As soon as these boots touch water, the plate creates a thin, liquid barrier between itself and anything that comes into contact with the boots. This process helps prevent mud from sticking to the soleplate, solving one of the most common problems encountered on the pitch.
The latest edit complements the Always Forward pack, mirroring the on-pitch colourways of the Hypervenom, Phantom Vision, and Tiempo football boots. Striking blue accents pop against the slick black leather, and are sure to make you stand out on the pitch.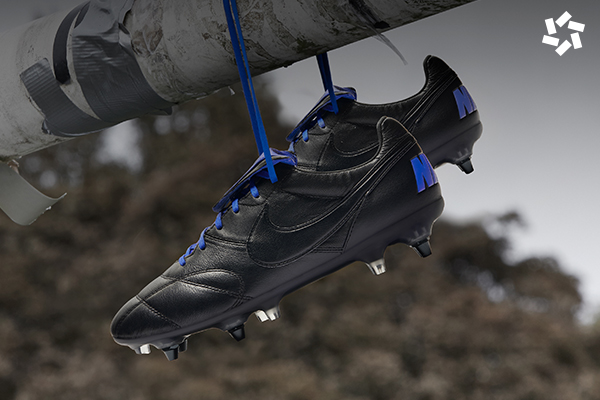 The design of the Premier II takes cues from the popular Air Zoom Legend II trainers, which dropped back in 2008. The boots however, feature a foldover tongue and bold "NIKE" branding on the heel, which give a bold throwback look. The soft leather upper strikes the perfect balance between comfort and lightweight, so you don't have to compromise on either.
Cop the latest Nike football boots online and instore at Boot Room.