Chop, Drop, Done. Nike launch the Motion Blur Pack this week, designed to leave your opponent seeing nothing but a blur when you skin him and leave him on the deck.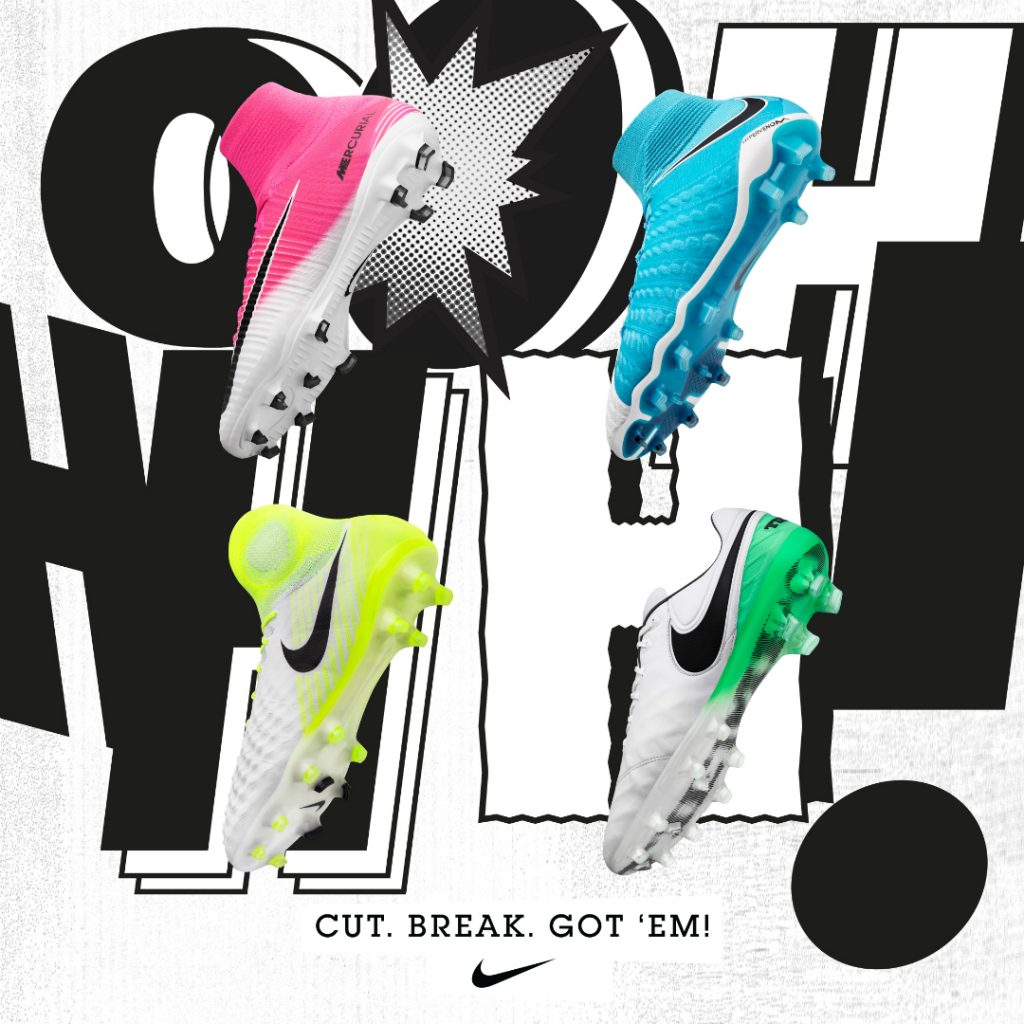 Déjà Vu I hear you cry ? This is certainly not a bad thing as Nike draw inspiration from one of their most admired packs in recent memory. We are talking about the 2012 "Clash Pack" which debuted in the Euro's that year. The Clash Pack was an instant hit and Nike are looking to have the same impact with the Motion Blur pack this time around.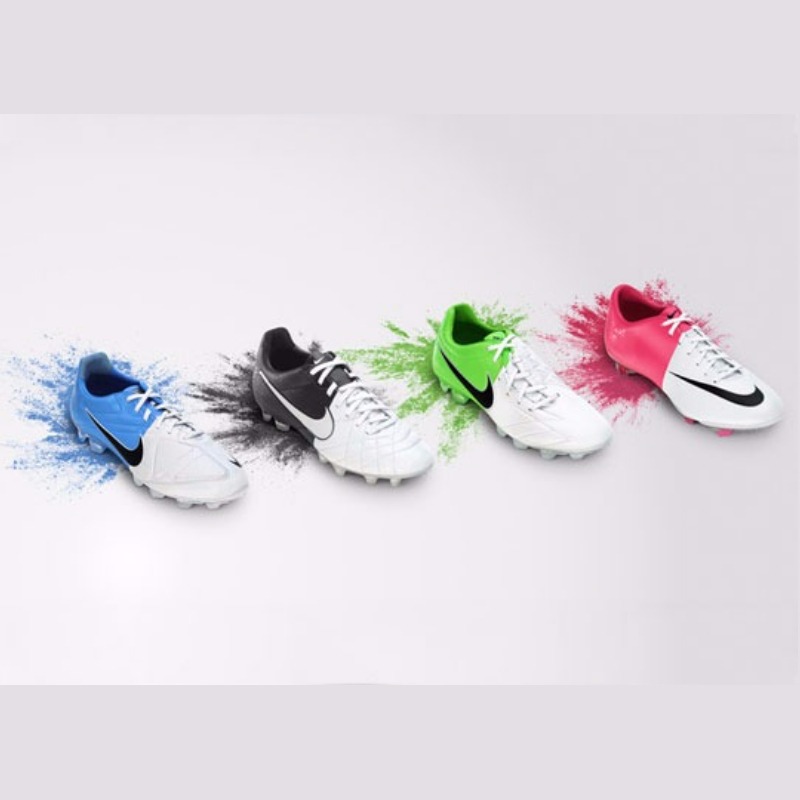 The Mercurial keeps the same colour ways as it did in 2012 but that is the only exact like for like in the pack as Nike have moved on two of their collections since 2012. The Hypervenom colour-way pays homage to the CTR 360 Maserati hues and the Tiempo takes its pallet from the gone but not forgotten Total 90 Laser. The Magista stands out on its own with some recognition to the black white Tiempo but stays a little bolder with a volt pop.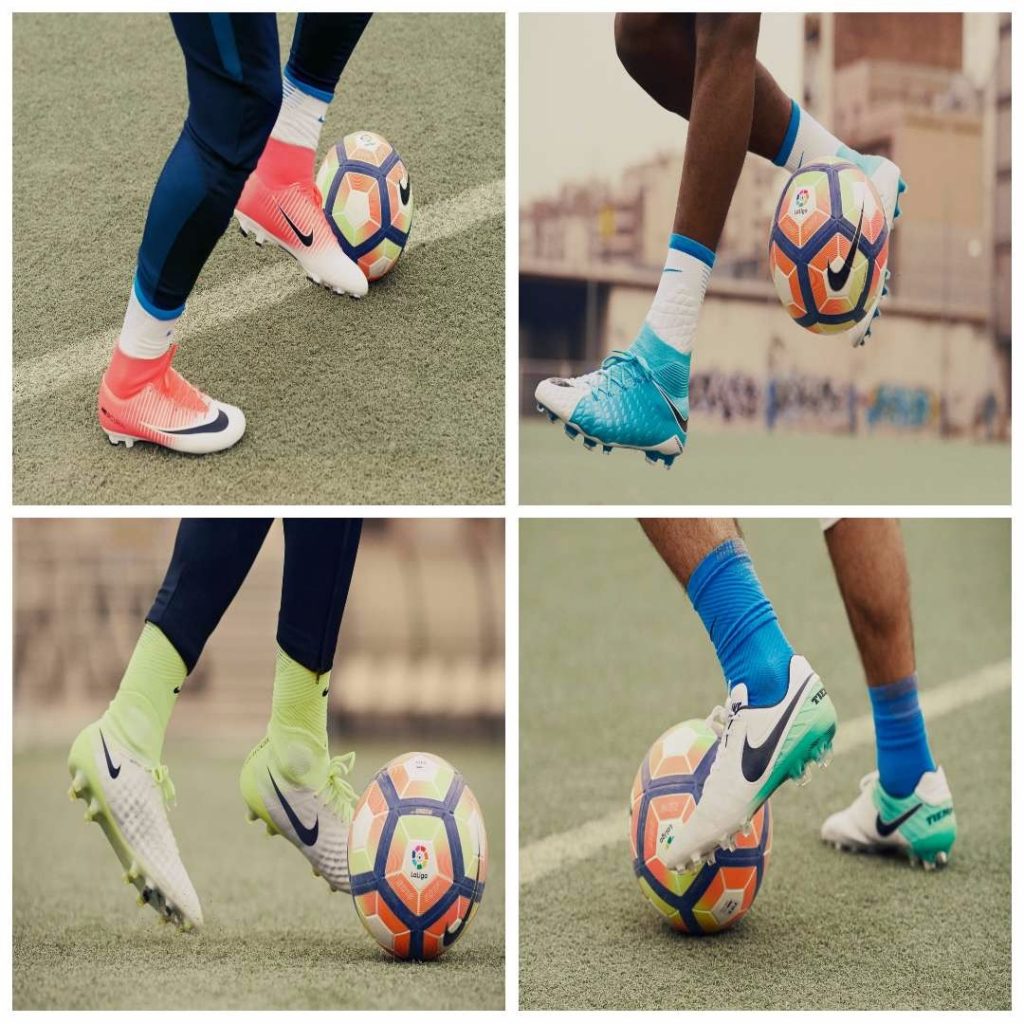 In terms of technology the boots all remain the same its a colour up story this season. The boots featured on pitch during the international break but the highlight of the boots has to be A.S. Roma legend Francesco Totti's absolute wonder goal in training last week. HT: Sky Sports
https://youtu.be/YjgWAi4wXCU
Watching this goal makes us want to lace up our boots and try recreate the magic with our mates. You can try recreate Totti's genius in the Motion Blur Pack from Thursday 30th of March.
FOLLOW US ON OUR TWITTER, INSTAGRAM, FACEBOOK AND BLOG PAGES FOR MORE NEW AND EXCLUSIVE RELEASES.
LIFE STYLE SPORTS HAVE ALL BOOTS WORN IN THE PREMIER LEAGUE. CLICK HERE TO SHOP THE RANGE NOW.