Introducing Nike Joyride – the latest technology from Nike.
What is Nike Joyride?
Joyride is a new cushioning system that provides all-day comfort and performance for runners. Joyride delivers a new sensation that is designed to help keep your legs feeling fresh. The team of engineers and scientists at Nike created running shoe technology that offers a dynamic foot-bed that forms to your foot and feels personalized to you.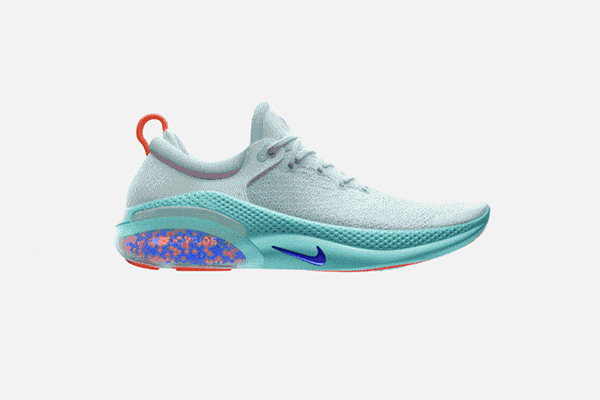 The key focus of the Nike Joyride is zonal tuning or tiny foam beads that are held in 4 pockets underneath the foot where they compress and adapt to your every step. They are dispersed within the pods to align with the performance needs of specific points in your stride. In one single men's size 9 shoe there are 11,000 of the tiny beads where there are 9,000 in a women's size 6.
Working with foam beads, a dynamic conforming footbed gives a totally unique feel underfoot. Think of how a bean bag supports you when you sit on it. We all know how comfortable bean bags are, and Nike Joyride is no different.
Nike Joyride includes Flyknit that we all know and love. This is super lightweight and breathable material that acts as a "second skin". You won't know until you try it. Alongside Flyknit, high wear zones on the running shoe are covered in a durable rubber with strategically raised nobs for traction. This is to ensure long-lasting comfort and grip while running.
Nike created Nike Joyride to provide an underfoot experience that makes running feel easy and more enjoyable, something we can all get behind. But don't just take our word for it, check out the video below to see what the Nike designers have to say themselves:
What type of runner is Nike Joyride designed for?
As said previous, Nike Joyride is designed to make feel easy and more enjoyable. This means the new running shoes from Nike can be worn by everyone that do mid distance running or like to go for longer distance at a slower pace. It is a great recovery shoe as the bead technology ensure stability & comfort that allows runners to get back to full training sooner. The increased amount of shock absorption the shoe can handle may also decrease the chances of injury. Something that every runner looks for in a running shoe.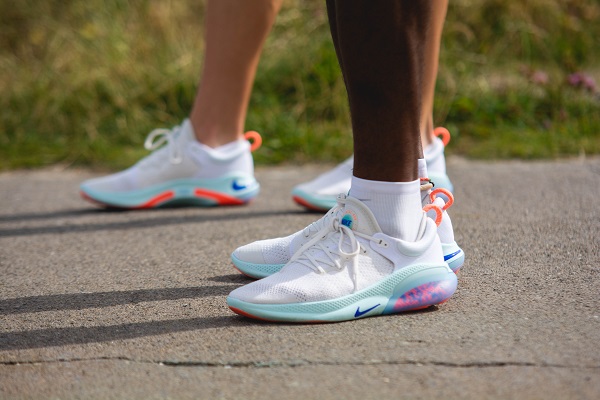 We gave Irish athletes the chance to test drive Nike Joyride so you they can tell you how comfortable these running shoes are
We gave Amy O'Donoghue, Irish mid-distance athlete, a chance to test out the womens Nike Joyride running shoes. This gave us a chance to see how a mid-distance runner would find the new technology from Nike. Amy first started talking about how Nike Joyride "feel unreal" and that they "fit like a glove". This comes from the foam beads under your foot that Amy went on to compare to like sinking into a bean bag. Comfort at its best! A key standout for Amy was the fact that no breaking in was needed. Amy loved how Nike Joyride instantly moulded into the shape of her foot. This is a big deal for runners all over the globe.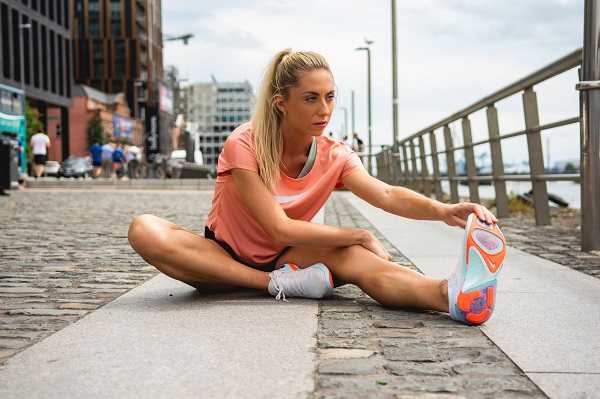 How is Nike Joyride different to Nike React?
We can all dream about how comfortable it would be to have a bean bag sit under your foot. To give a better understanding of Nike Joyride we want to compare them to Nike React. They both include highly engineered technology but provide two different experiences.
React is a single piece of foam, that is Nike's' most complete foam solution to-date in that it's soft and responsive as well as lightweight and long-lasting. It is designed for runners looking to go longer distances. Nike Joyride, on the other hand, is a new underfoot technology that offers a completely different experience.
Nike Joyride technology is designed to address impact absorption and cushioning. React has up to 50% compression where Nike Joyride has up to 70% compression. This takes comfort to the next level when comparing to the React. Joyride is a solution that is designed to make running feel easy over shorter distances.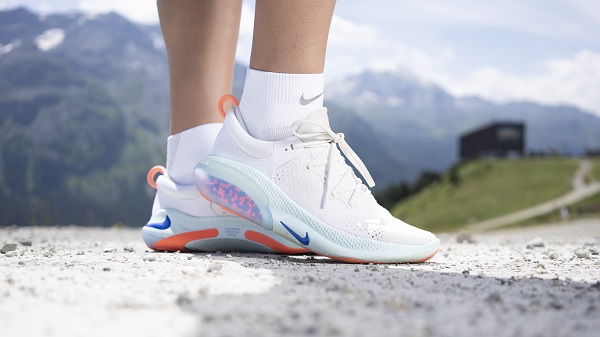 Keep an eye out on insta for Women's Studio & Faster Stronger for all our Nike Joyride coverage.