Nike unleash their next pack with the eclectic Floodlight collection featuring all four silos.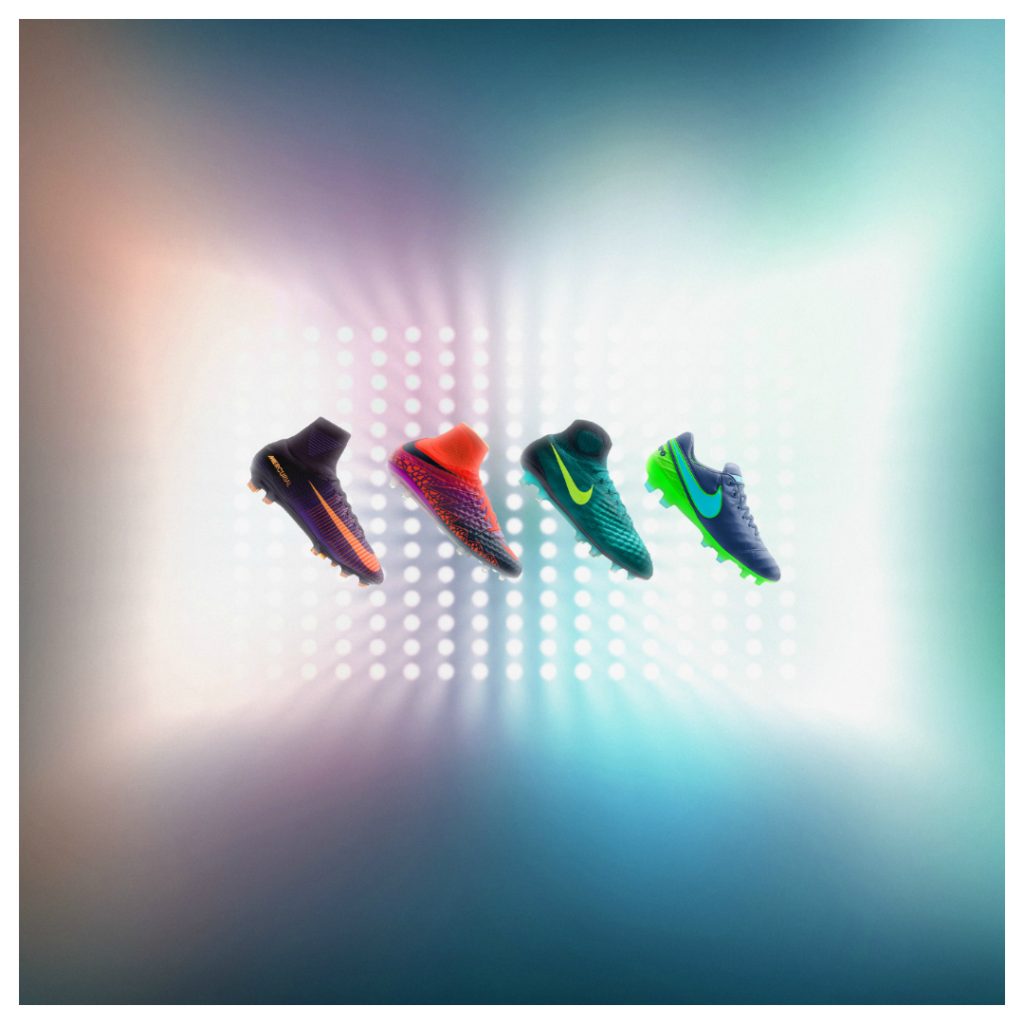 The days are getting shorter which means one thing… football under floodlights. Each boot in the pack is designed with electric, distinctive pops of colour to stand out on the pitch under the bright lights.
You have to run a long road before you dance under the lights – Muhammad Ali
The boots represent the relentless work that goes in on them dark, wet and windy nights on the training grounds under the floodlights. Every training session, every drill, each pass and shot is all in preparation to stand out for 90 minutes on the pitch.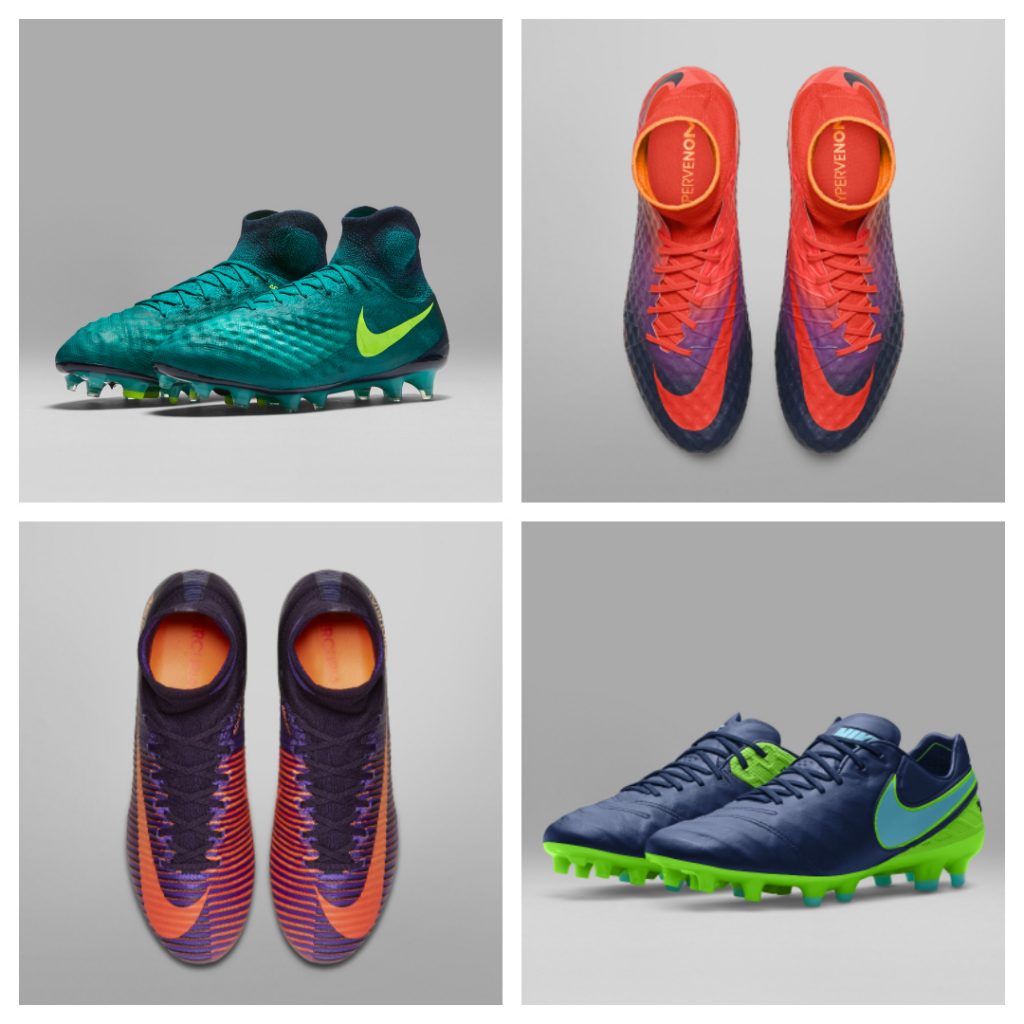 This is a full pack so all silos feature, no updates this time but all silos getting colour ups. The Mercurial and The Hypervenom have a purple base a with vivid orange take, where The Magista  and the Tiempo have variations of teal green, volt and navy.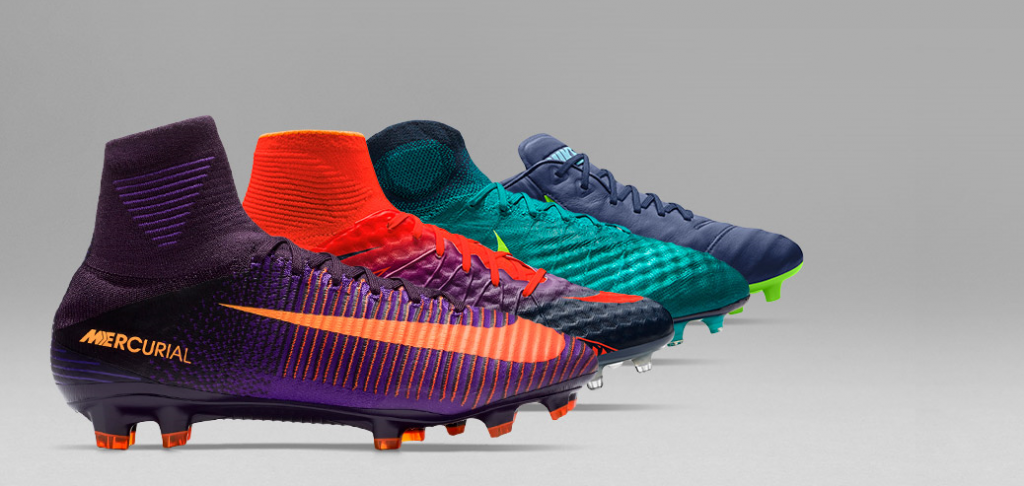 The pack will launch online on the 3rd of October and will hit stores on the 6th of October.
LIFE STYLE SPORTS STOCKS ALL PREMIER LEAGUE BOOTS. SHOP THE LATEST AND EXCLUSIVE BOOTS FROM THE WORLD'S BIGGEST BRANDS. CLICK HERE TO SHOP THE RANGE NOW.