Play Sunday League or 5-a-side football? While pro-level Nike Hypervenom Phantoms are killer boots, you don't necessarily have to go top end to top the table. Discover Nike's lower-tier boots that'll do serious damage to the opposition while minimising the impact on your wallet.
For runners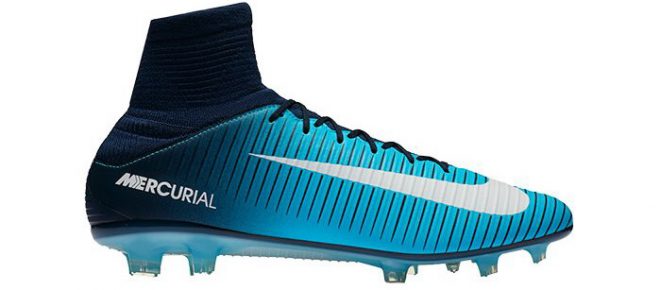 Nike's Mercurial Veloce boots share many features of the pro Mercurial Superflys. Both have Nike's Dynamic Fit Collar which hugs your ankles for support as you run. They both have a two-in-one tongue/upper for fewer distractions as you move about the pitch, too.
In fact, the Veloce and Mercurial Victory boots have features the Superflys don't. Like Nike's micro-textured synthetic upper which improves ball control. Want to know what an extra hundred Euros get you? Find out below.
For finishers

Nike's Hypervenom Phelon boots share the cut-out ankle shape of the Hypervenom Phatal pro offering. You'll enjoy NikeSkin mesh, too, for a better touch in and around the box.
Play 5-a-side on a synthetic surface? Nike's Hyervenom Phade astro boots with dimples will give you ground-shredding grip. They also have the Phantom's asymmetrical lacing to increase the ball strike zone.
For amazing assists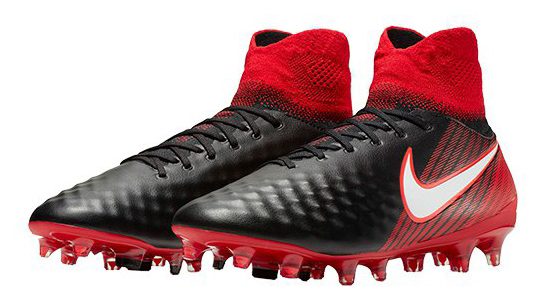 Nike's Magista Orden boots have the same Dynamic Fit collar as the pro-level Magista Obra. They're tongueless, which helps feet breathe, stretch and move freely. You'll find that micro-texture synthetic upper, too, which stops balls dead. Nike's Magista Onda boots also have this sticky surface.
Prefer leather? Nike's Tiempo Legacy boots have the same touch-improving K-leather and quilted foam as the top-of-the-range Tiempo Legends. They share the same snug-fit heel counter, too.
The Tiempo Ligera boots drop from Kangaroo to calfskin leather. But they have something the pricier models don't have. Webbed cables which – combined with laces – help secure your feet.
So, do amateur players looking to deal out punishment to their opposition really need the top-of-the range nike boots pro-players wear? Let us know what you think below.