Ultimate comfort and style make the Nike Air Max 90 great. But fresh innovation and trendsetting makes it an icon.
Originally known as the Air Max III, the third addition to the Air Max legacy debuted in 1990, before being renamed in 2000 to the year of its initial release. The Nike Air Max 90 features the same visible air as Tinker Hatfield's preceding masterpiece, the Air Max 1, but features an even larger air unit for a speedy, springy feel with every step. The Air Max 90 first hit the streets with the eye-catching "infrared" colorway, which highlighted the visible air. The athletic silhouette and bold, on-trend colors sprung Nike even further into fashion fame.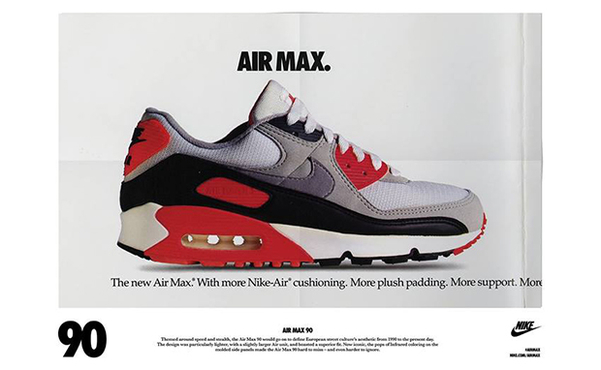 These classic trainers have become a staple in the worlds of hip hop, street style, and athleisure. The unmistakable cushioning and iconic style has made these a favorite among artists like Kanye West and Macklemore, and style icons like Kylie Jenner and Hailey Baldwin.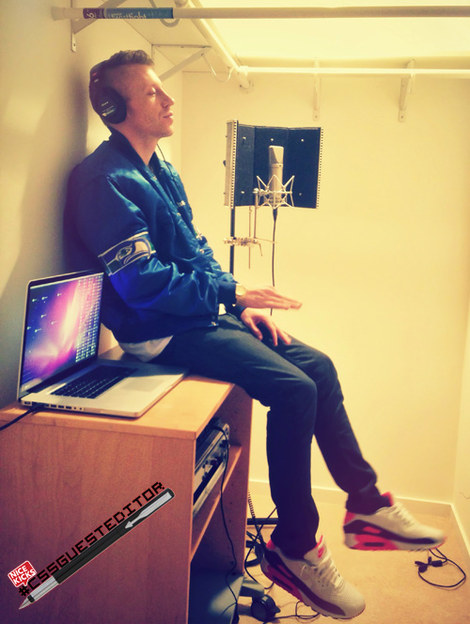 "If you look at the history of Air Max, especially from 1987 to 1993, one of the main differences among models was each version held a greater volume of air than the last one, and conversely the least amount of foam. Foam breaks down; air doesn't." – David Forland, Nike
Since its initial launch, this sporty shoe has been reimagined and re-released countless times, sporting new colorways, materials, and collaborations. These on-trend updates keep the 90 fresh and current, making it one of the most sought after footwear styles year after year.