We like to think we have a lot in common with Ruby Rose. Maybe not the badass model, actress and social activist rolled into one part (a girl can dream, right?), but we can totally relate to her never-say-die attitude.
We couldn't get enough of her in Orange is the New Black, and we were so excited to see her star in Nike's latest campaign! We're totally obsessed with her fierce AF style, and she absolutely nailed it rocking the new Air Force Ones. They're striking, feminine, and we can't wait to add them to our closet.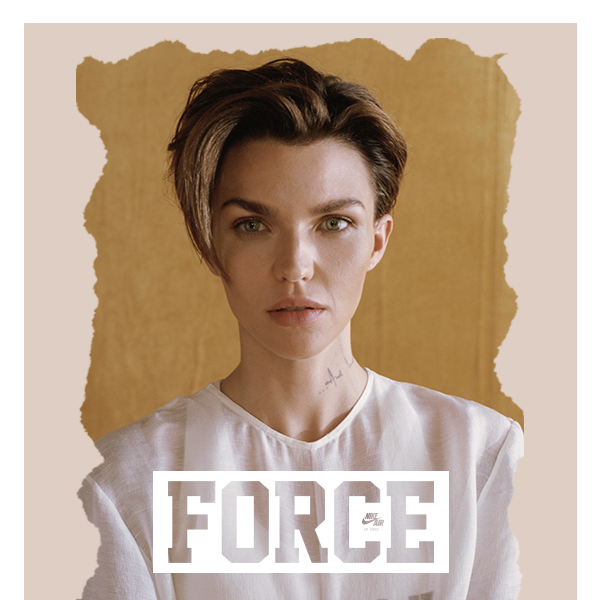 We all know and love the classic AF1, the iconic Nike basketball shoe from the '80s. The clean-cut white on white was a show-stopper on the courts, and became super popular with hip hop stars and DJs. The latest edition of the Air Force has a fresh new spin, with gorgeous feminine colours and premium materials. We can't help falling in love with these – can anyone say new #solemate?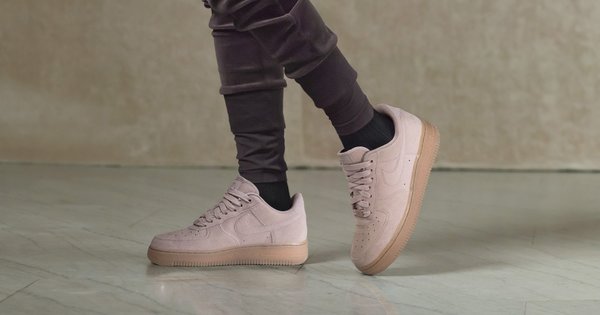 The inspiration for the Suede to Gum collection? It's all about female empowerment – something we can all get behind! The latest Air Force One celebrates strong, independent women who see challenges as opportunities. Who better to model it than (our low-key #girlcrush) Ruby Rose? We're obsessed with her confidence and career, total #lifegoals right there! It's hard to not love how the new Air Force trainers salute girl bosses just like her.
 "I think about all the things I've been up against, and the things that I've overcome and I am so glad that I was faced with obstacles because it made me who I am today." – Ruby Rose
This feminine spin of the classic Nike Air collection pairs beautifully detailed suede with a classic gum sole for the perfect everyday trainer. Choose from gorgeous pale pink or ice blue (or get both!), perfect for slaying this autumn's pastel trend. The soft, muted shades are versatile enough to wear as a (nearly) neutral, or as a colourful statement shoe.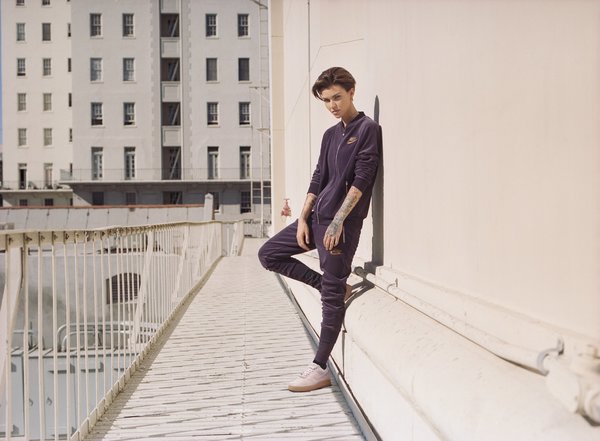 Rock it like Ruby Rose with a monochrome track suit, or wear with your everyday clothes for a pop of colour. We're loving the women's tracksuits out on the market at the moment, to get the complete sporty, street outfit. However you wear them, your look will definitely be fierce.
"Everything is where it is because I've worked really hard for it, and I feel a great sense of pride that I made it through and continue to push through things that I find difficult." – Ruby Rose
Ready to slay the look with full force? We're absolutely loving the look, and we think you will too. Shop the Nike Air Force 1 ft. Ruby Rose here at Women's Studio.