We're calling it – Nike Air Force 1 is officially the trainer of the year.
In case you missed it, the Nike Air Force 1 has taken over the streets. They've always been a hit among street style enthusiasts and sneaker heads, and they're hotter now more than ever. We've got the low down on these iconic trainers – why they're cool, how to wear them, and why you need to cop a pair ASAP.
What is the Nike Air Force 1?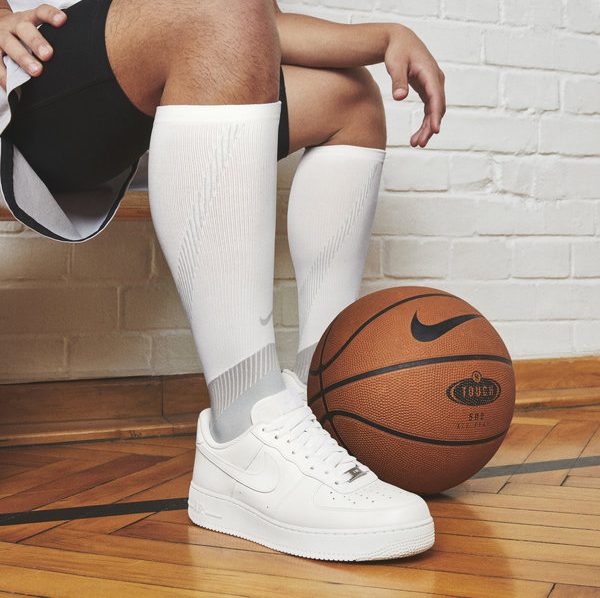 Air Force 1 landed in 1982, and was named after the military Aircraft carrying the US President. Designed by Bruce Kilgore, they were Nike's first basketball shoes featuring Nike Air, making them popular with top American athletes. Not only that, they were also one of the first to utilize cup soles. This design features a taller sidewall stitched around the upper for added support.
The result? Lighter weight, more flexible, and incredibly long-lasting. It wasn't long before these court shoes slam-dunked into the worlds of hip hop and street style. With hip hop artists writing tribute songs to collaborations with high-end labels, the Nike Air Force 1 is in a class of its own.
What's so great about Air Force 1 trainers?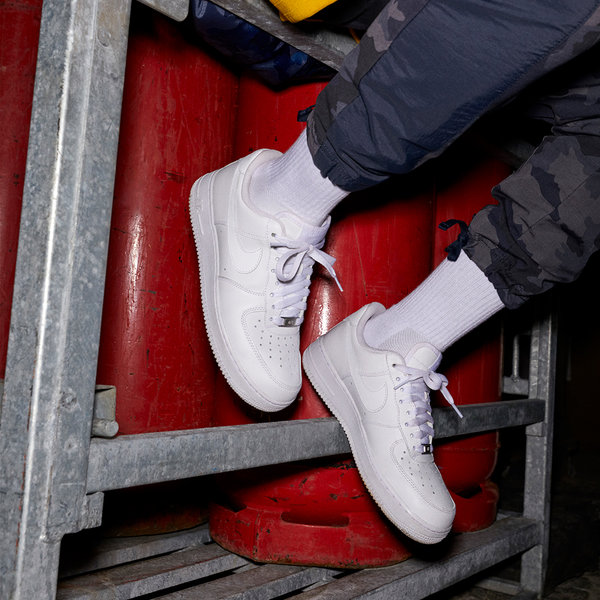 Air Force 1s are not just a sneaker, they're an icon. They've completely transcended the boundaries between sport, street culture and hip hop. In 2007, Kanye West, Nas, Rakim and KRS-One recorded the track "Classic." Focused on the theme of timelessness, the artists mention AF1s multiple times in the song.
Even further back in 2003, rapper Nelly dropped the track "Air Force Ones." It was a hit among fans of the shoe of course, but not so hot for the likes of MTV, MTV2 and VH1. All three American television networks actually banned the music video because of its excessive product placement. Since then, the Air Force 1 has stayed in the spotlight with massive collaborations with brands like Supreme, Off-White, VLONE, and ACRONYM.
Why should I cop a pair of AF1s?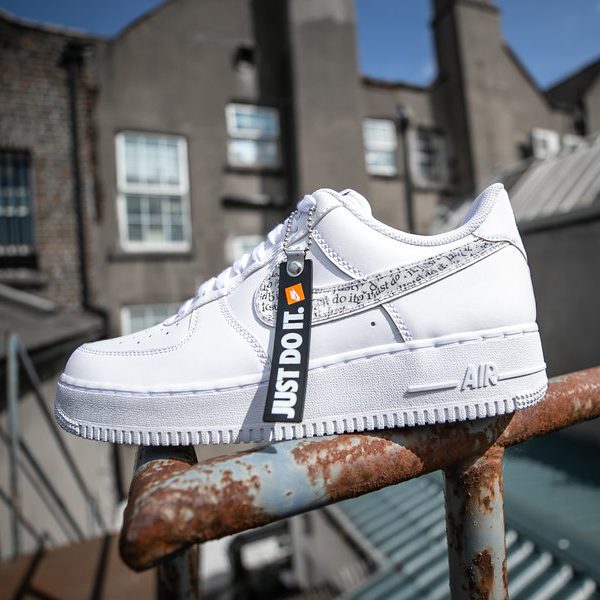 These Nike trainers are ones you definitely don't want to pass up. They're classic, timeless and versatile, so they're easy to pair with anything and will never go out of style. The Air Force 1 is built from premium materials like a soft, supple leather leather upper and the same encapsulated Air Sole as the OG.
They're comfortable and water-resistant – perfect for everyday wear here in Ireland. With all the latest drops, there's sure to be a style that fits your street look. The Air Force 1 comes in tons of colours and prints, and the latest Just Do It collection features fresh designs celebrating Nike's iconic slogan. Just make sure you order at least half a size down – they can run just a bit big!
How should I wear my Air Force 1s?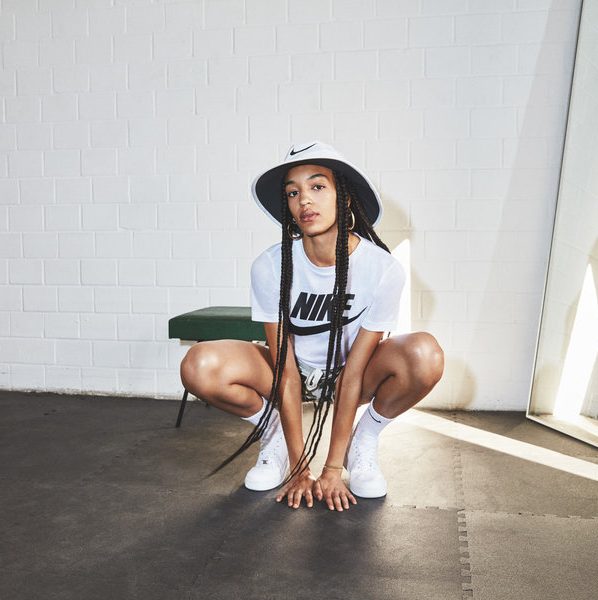 Wear them with anything you want! Air Force 1 trainers aren't just a silhouette, they're a blank canvas. They're the perfect balance between sport and fashion, and are easy to dress up or down. The triple-white edition especially pairs with anything, and you can really make the look your own.
For guys, we're digging the look with ankle-length joggers, thick socks and Air Force 1 trainers. They also look great with matching tracksuits, jeans and a crisp tee, or pretty much everything else in a guy's wardrobe. For women, Air Force 1s are perfect for dressing down an outfit – we love summer dresses with trainers! It's also trendy to wear them with an oversized tee and bike shorts.
How do I look after my AF1 trainers?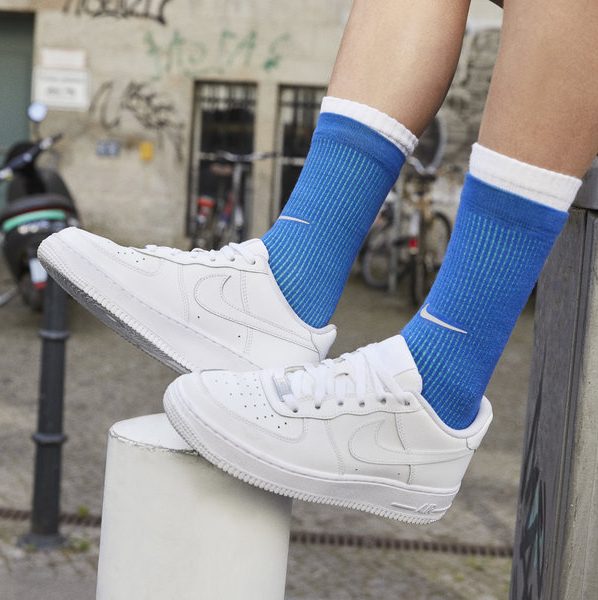 Got a fresh pair of AF1s? Make sure you keep them that way! These kicks are sure to be in style for years to come, so you definitely want to take care of them. The greatest part about these trainers is that they're made of leather, which means they're much easier to clean than canvas, suede or mesh.
That being said, it's not a bad idea to spray them with a layer of Crep Protect to prevent scuffs and stains. For spot cleaning, you can use a damp cloth or wet wipe – we prefer Crep Protect Wipes. They're individually wrapped, making them perfect for on-the-go use. They're double sided too, with a smooth side for minor messes and a textured side for scuffs. Not bad, eh?