The Nike Hypervenom has had an absolute overhaul and promises to be the ultimate finishers boot. Built for goals.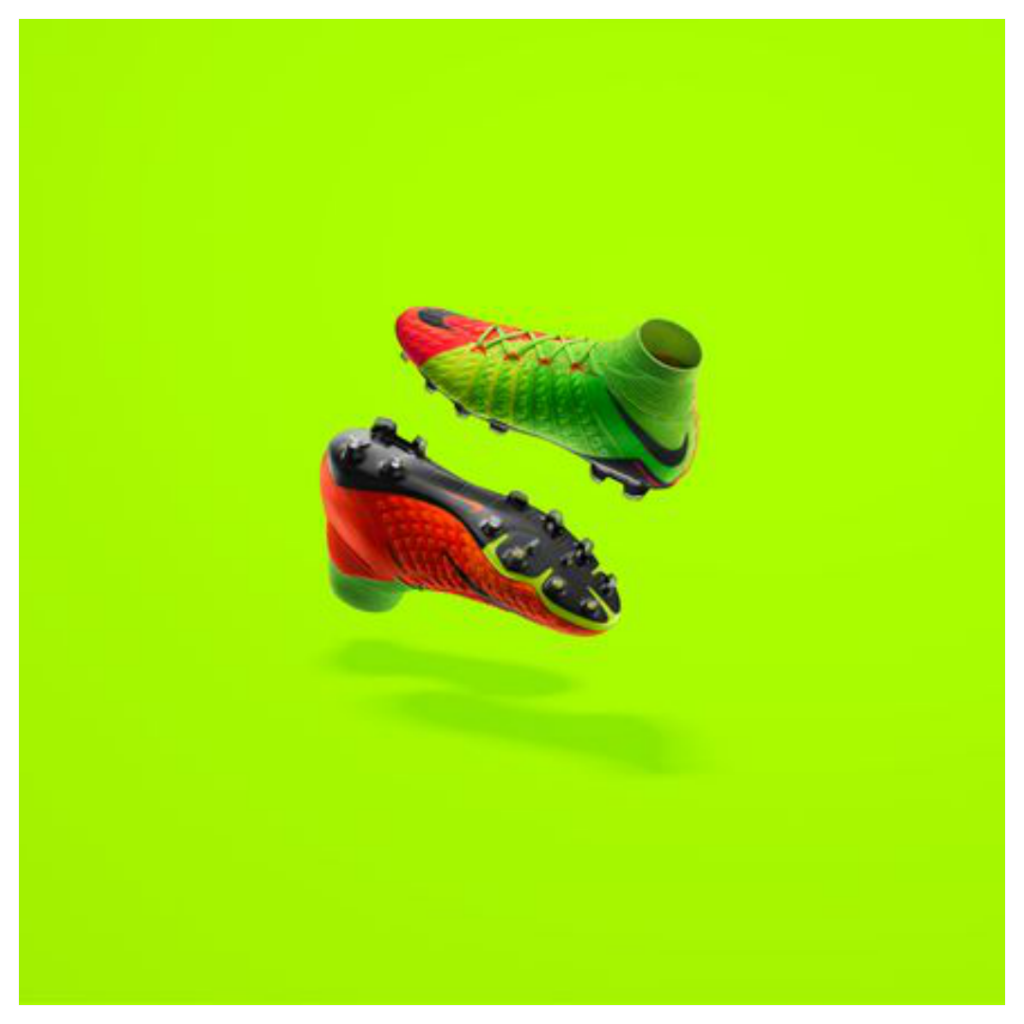 Nike have released their first boots of 2017. The third generation of the Hypervenom launched in Munich this week. The whole upper has changed from the HV Phantom II. The Nike Skin has been dropped and the Hypervenom Phantom III now has a one piece flyknit upper. This has had a huge consequence to the fit of the boot. The upper is now much thinner and much softer which means it adapts to your foot so much better than the HVII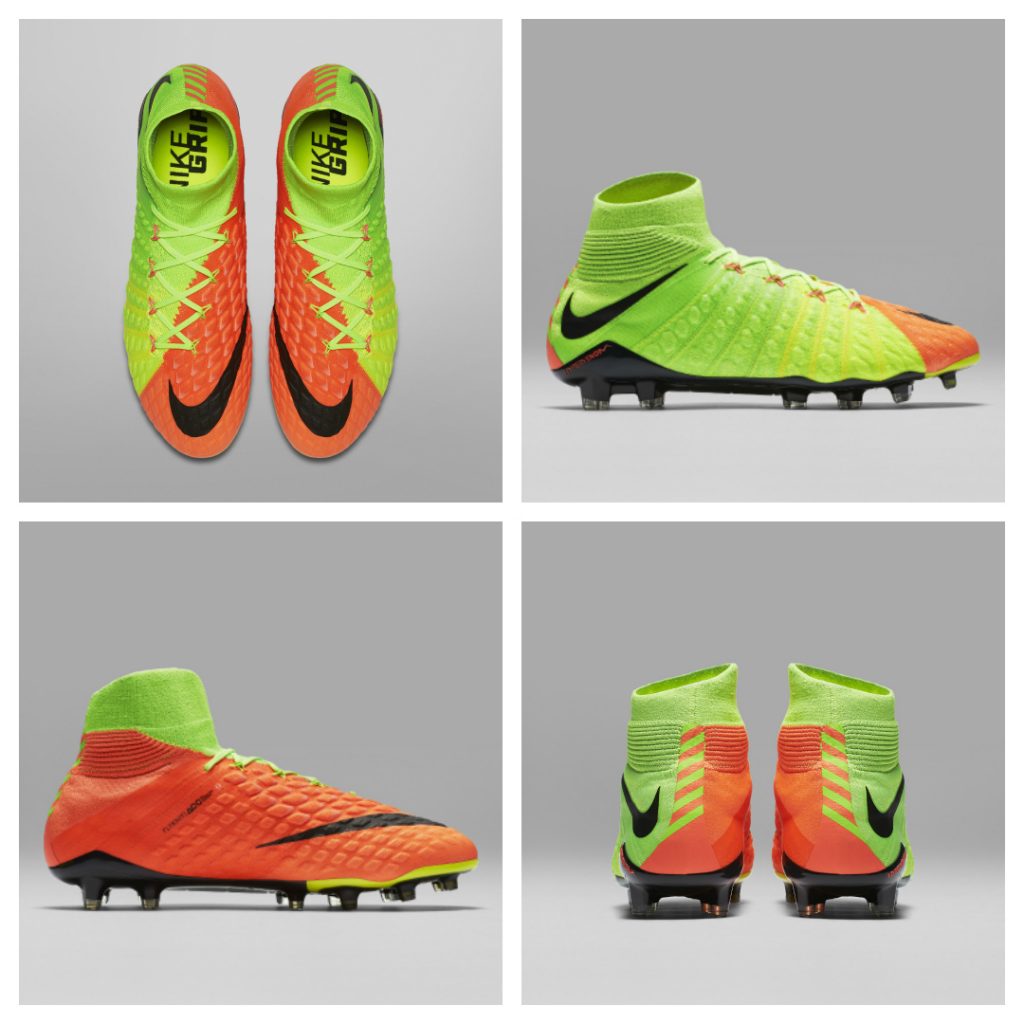 Along with the flyknit upper the Hypervenom Phantom III brings some brand new innovations from Nike. Aesthetically the boot is split into two different parts. Poison Green for the "cut zone" and Fiery Crimson for the "strike zone". Nike have different technology in both the cut and strike zones. In the strike zone the brand have integrated 2 mm multi-layered foam pods into the Flyknit upper. The pods are "rate dependent" which means it creates a dampening soft touch when passing and receiving, but when striking the ball with speed it creates a firm surface for a more powerful shot. The cut zone has pods just filled with air for dampening and control designed to create space.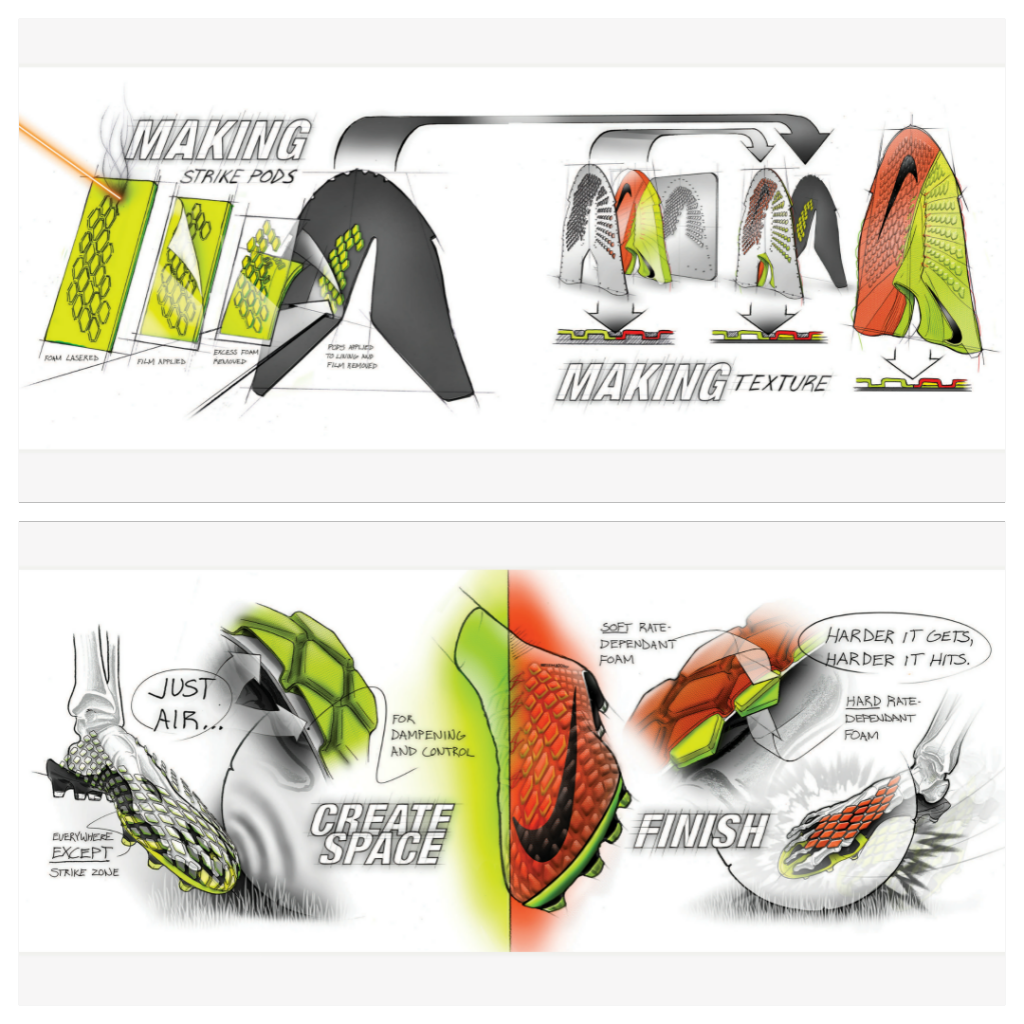 Continuing the overhaul the dynamic fit collar (or sock) has changed. The fit of the collar is a lot tighter and more compressed than its predecessor. The medial side of the collar also rises above the lateral side. This is to mimic the offset of your ankle bones from the medial to lateral which can be up to 10 mm. All combined the new dynamic fit collar supports the ankle when making cutting movements.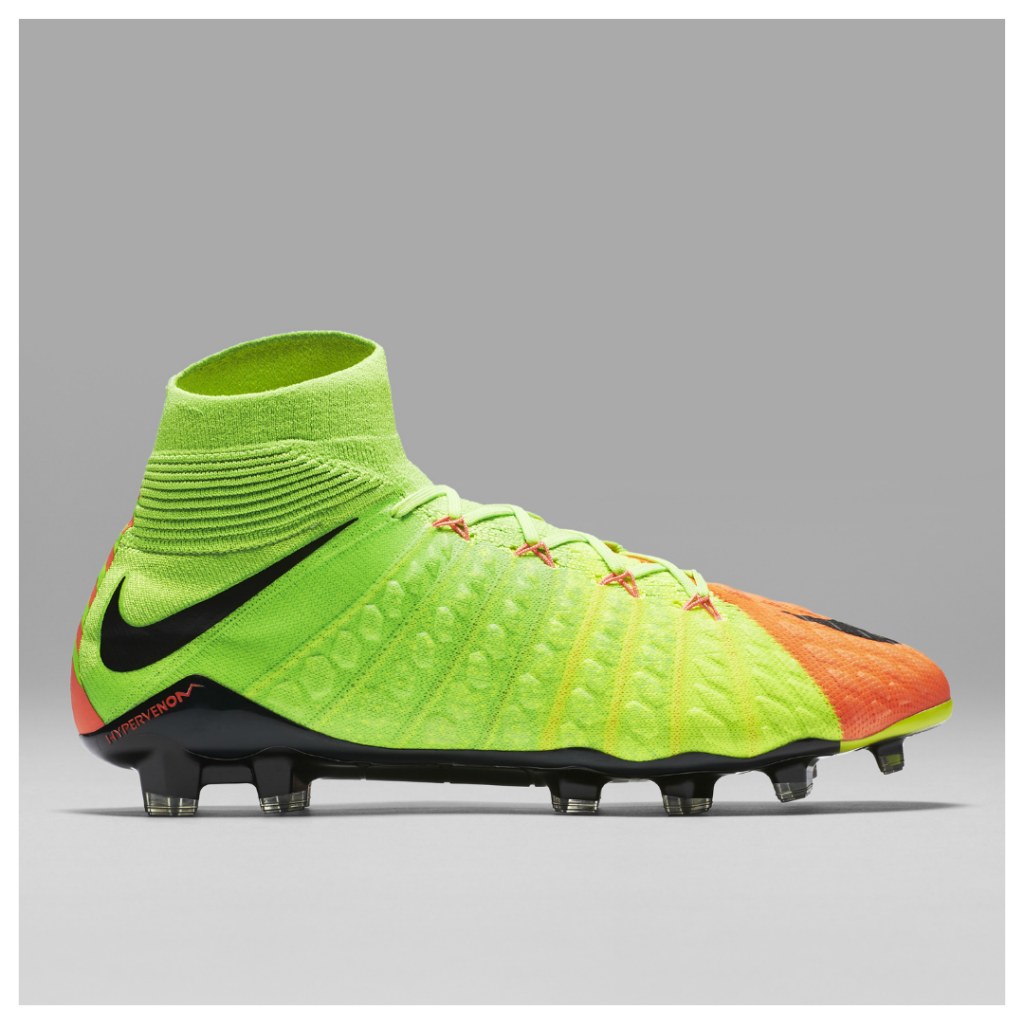 The flywire had several problems in the HV II. The flywire was embedded in the Nikeskin upper which massively reduced its potential to move. In the Hyperveom Phantom III the flywire is three times longer and is not bound to the the upper which means you get the same "locked down" fit but can adapt to player preferences.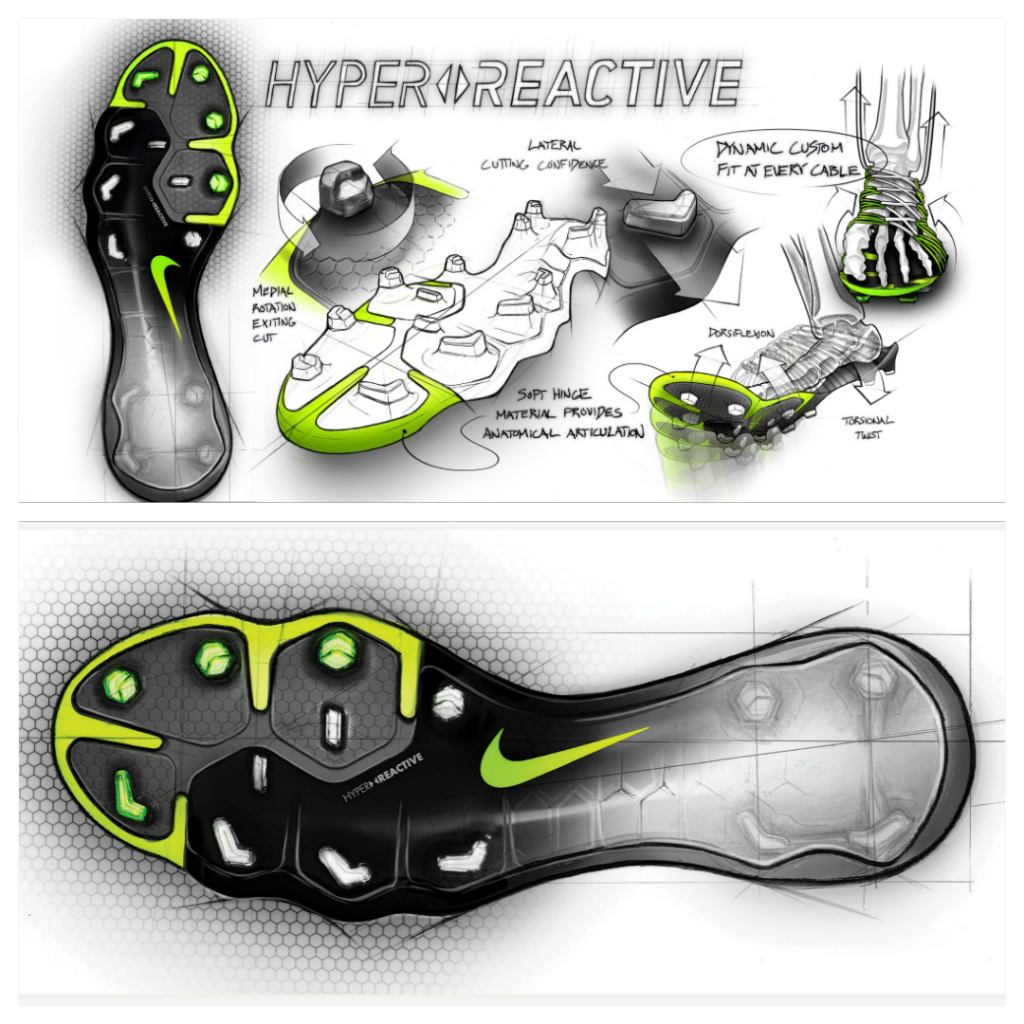 Last but not least the sole plate. Drawing inspiration from the Nike Free the new "The Hyper(get it) -Reactive" plate creates a more flexible forefoot. Your foot stays in contact with the ground while the heel is lifted for sharp cuts. Rather than a solid one piece sole plate in the HV II the HV III has indents under the toe box to make the forefoot more flexible.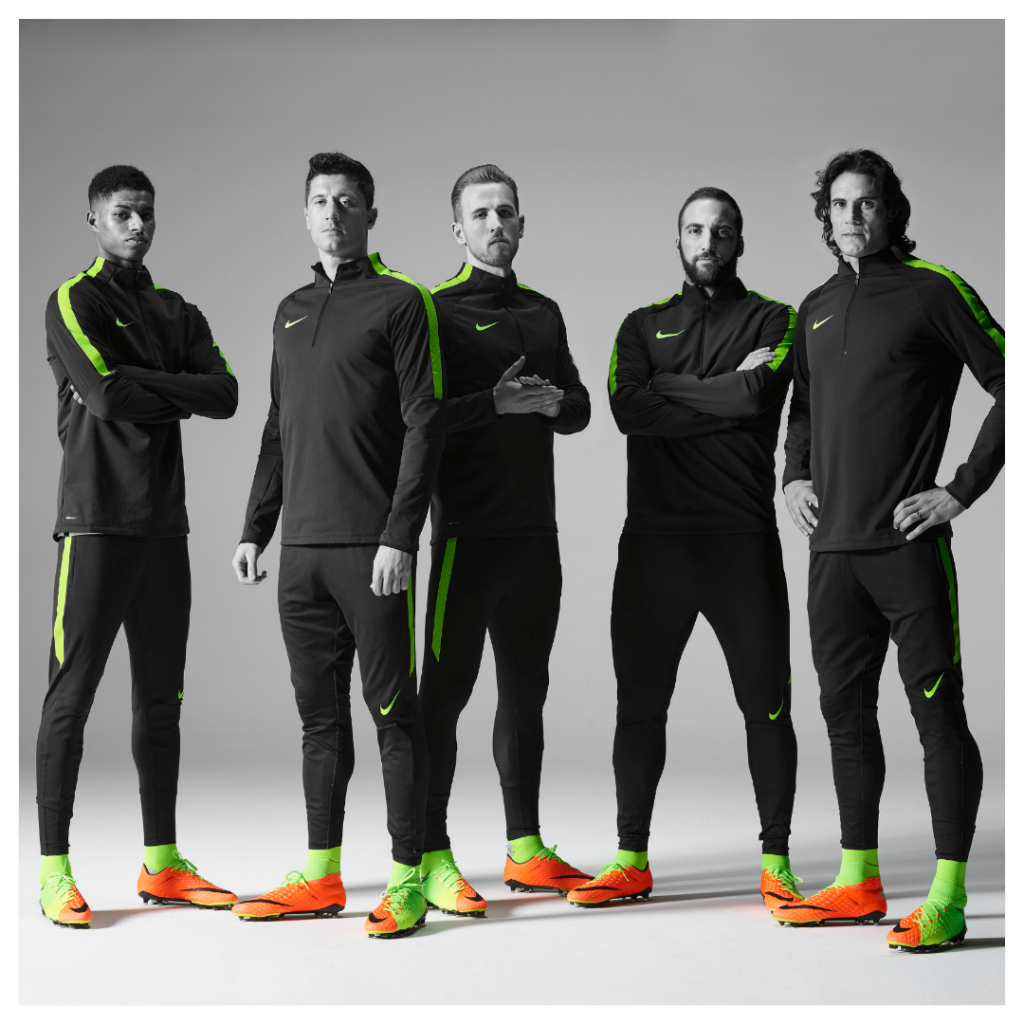 The Hypervenom III pack launches in stores on Feb 2nd but you can grab the Phantom III HERE on Jan 30th.
Follow us on our Twitter, Instagram and Facebook pages for more new releases.
LIFE STYLE SPORTS HAVE ALL BOOTS WORN IN THE PREMIER LEAGUE FROM THE WORLD'S BIGGEST BRANDS. CLICK HERE TO SHOP THE RANGE NOW.