Munster Rugby – Exclusively at Life Style Sports
As the exclusive retail partner of Munster Rugby, we are delighted to unveil the latest range of adidas Munster Jerseys associated and training gear for the upcoming 2018/19 season. Commenting on the new jerseys, Mark Stafford CEO of Life Style Sports, said the following. "These new jerseys are iconic and I have no doubt that this season they will play a part in creating Munster Rugby history both on the pitch for players and off the pitch for supporters". Check out the new jerseys and let us know your favourite in the comments below.
Home Jersey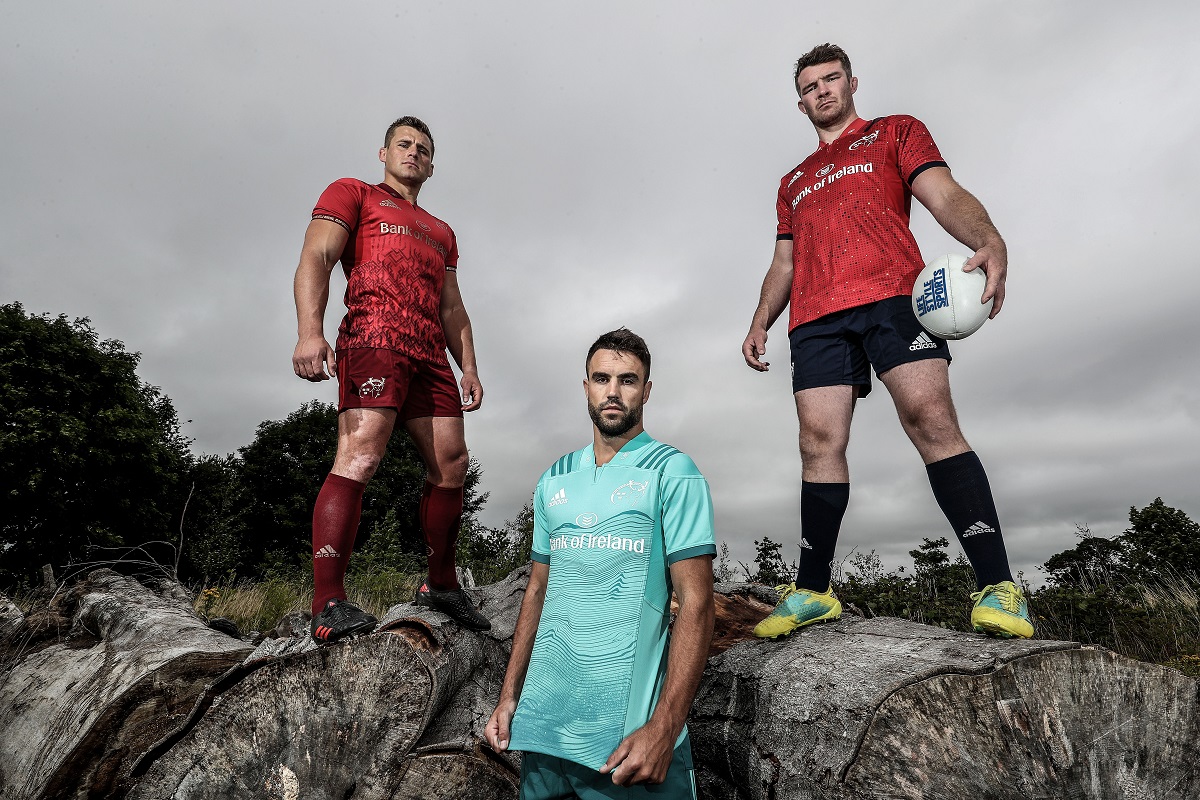 Munster will wear the same home jersey for the upcoming 2018/19 season. The traditional red jersey is inspired by Munster's heritage and history with the antler tapestry and copper crest.
The jersey embodies the same motto of the McCarthy clan "forte fideli nihil difficil" which translates as "to the brave and faithful nothing is impossible". Munster will hope that this motto will continue to bring them good fortune throughout the Pro 14.
Alternate jersey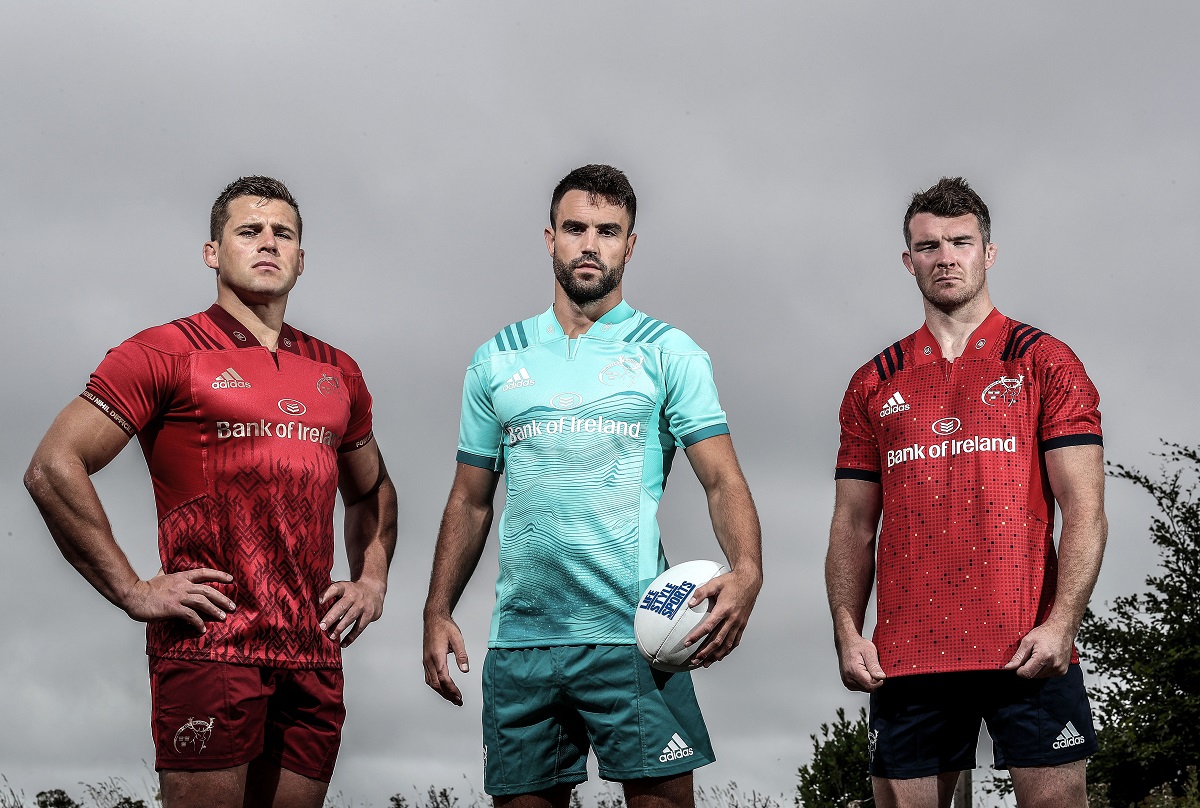 Munster's eye-catching alternate jersey is inspired by the Cliffs of Moher and the province's copper coast. Drawing on local history, the new Munster Alternate Jersey is copper-green in colour. The jersey is also decorated with an irregular graphic which represents the copper mines at the heart of the cliffs.
European Jersey
Munster's new European jersey pays homage to its iconic home, Thomond Park. The classic red jersey with navy blue cuffs contains a special nod to the fans who've helped transform Thomond Park into the European fortress it is today.
The pixelated graphic on the front of the jersey is inspired by the colourful seats in the main stands and the dynamic atmosphere of the home crowd. Munster Rugby Supporters are famed for their passion and this is encapsulated with in the new European Jersey.
All three Munster Jerseys including the latest training gear and associated supporters range are available Exclusively at Life Style Sports. Get yours today!