The latest IRFU Home & Alternate Jersey has officially dropped!
This is the jersey we've all been waiting for – the all new Ireland Rugby Home Jersey. The latest design is innovative, fresh and full of new design features. Canterbury have put loads of time into this rugby jersey to ensure it looks as good as it feels. To say we're excited is an understatement.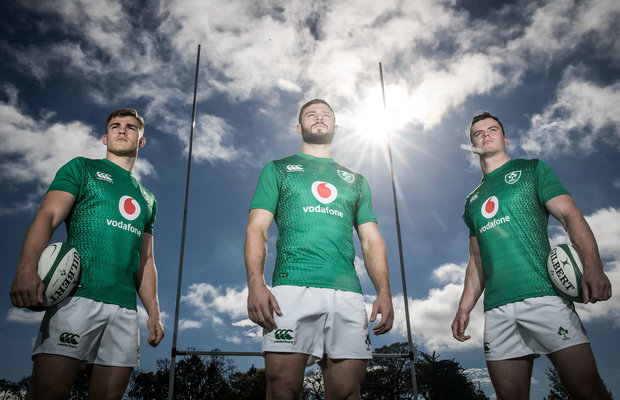 The most noticeable difference from last year's kit? The collar. While last season's jersey featured a snug collar, this year's home and away jerseys have a unique rounded neckline. According to Canterbury, this new collar design "eliminates distraction, increases comfort and sets new standards with a 1,100 Newton breaking point." In layman's terms, this collar is next level, especially for the players.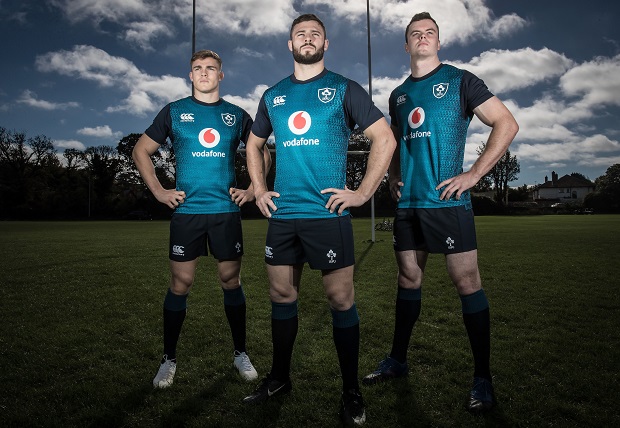 This year's design has flecks of black, white and light green on the torso. The fabric is much lighter weight, which makes it feel just as great as it looks. The sleeves and collar are solid green for a subtle contrast, and there's an embossed IRFU badge over the heart. Finished with the Canterbury logo over the right chest, and Vodafone branding front and centre.

The Alternate Jersey has the same graphic on the torso, as well as the same logos on the chest and body. It features the same technology and lightweight fabric, making the blue colourway the only difference. The collar and sleeves come in a darker navy blue for a more distinctive contrast.
"Function and performance are at the heart of everything we do but we acknowledge that looking good is a component of performance. We believe that this range offers the best of both worlds, an elite performance garment with looks to match." – Simon Rowe, Head of Sports Marketing at Canterbury
The lads in green will debut the new jerseys at the November internationals against Italy, Argentina, New Zealand and the States. They'll be worn up until the Rugby World Cup next year and we're stoked. What do you think of the new Ireland Home Jersey? Let us know in the comments below. ?
Get your hands on the all-new Ireland Home Jersey online or in-store now at Boot Room.