The Game Is Getting Faster And So Are The Boots
Adidas have to come to fight, they are bringing some serious boot game to the World Cup 2018. The Energy Mode pack launched today and the shiny new penny is the X 18, developed to redefine speed.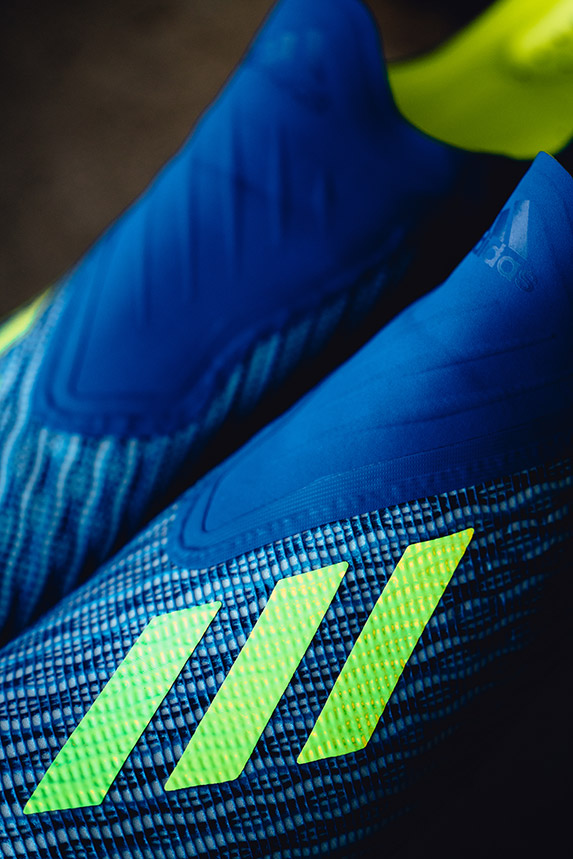 The German brand have been pioneers in developing speed boots for the past two decades. The X is not far removed from the since defunct F50 range. Both silos were built with speed in mind, designed for the fastest players in the game. You could say the new X is an F50 in disguise, well it certainly takes some inspiration from one of the biggest boots of the 2000's.
In the words of Brad Pitt "WHATS IN THE BOX" lets open the lid and get into the nitty gritty of adidas' latest toy. As we mentioned the boot is totally and utterly designed for speed. By fusing lightweight innovation and minimalist construction the Germans have created the sprint spike for football boots.
The brand have looked at a football boot and have taken a really simplistic view on it….. take out anything that is unnecessary. A daringly simple view but innovation is never far behind.
The best way to look at the detail in the boot is to look at the three key aspects we look for in all boot
1. Fit 2.Touch 3.Movement

1 – The Fit
The collar is the most obvious technology on the boot and most visible difference from the X 17 as there is no more tech fit collar but not really a "collar" at all.  The "Claw Collar" completely exposes the ankle bone which is inspired by the sprinting spike to help unleash more natural speed that the fastest players in the world posses.
2 – The Touch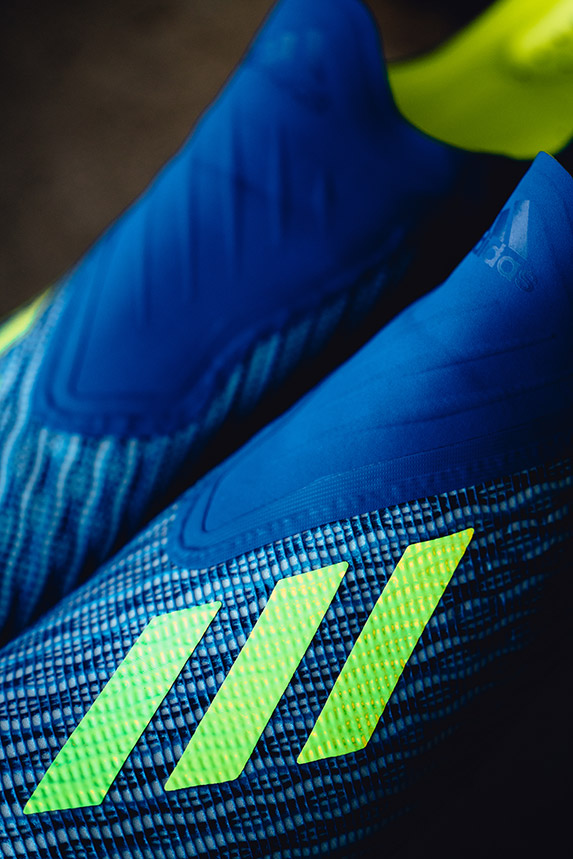 The material innovation comes in the form of the speedmesh, velvety soft mesh is precisely engineered to offer minimalist feel and direct touch. The minimalism helps to reduce the overall weight of a boot and deliver more explosive speed. The staple of adidas' premium boots of the last 3 years has been the purecut laceless upper, the feature continues on the X 18 but a steady move on from the X 17 as it is 100% laceless not just subtly hiding the laces.
3 – Movement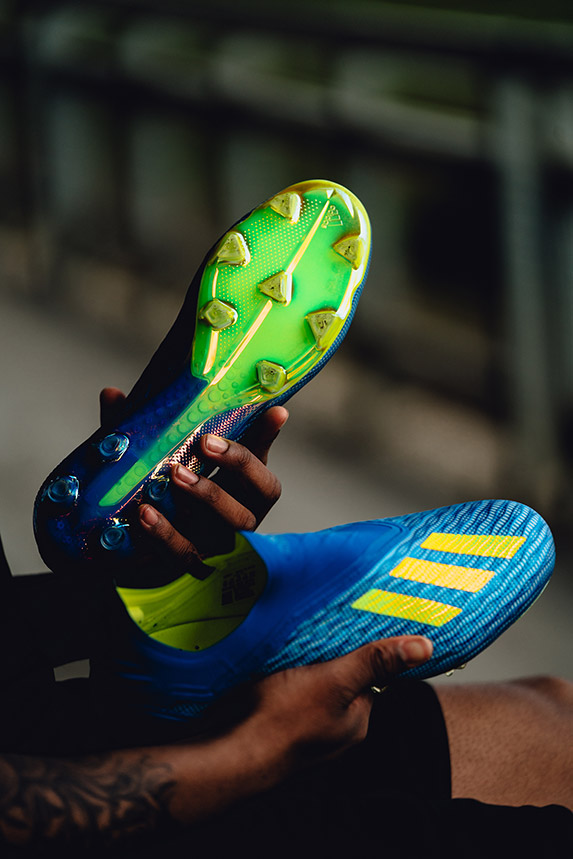 If it aint broke don't fix it ! The Speed Frame continues to feature on the best of the brands boots. The state of the art, lightweight, drillium engineered tooling innovation and minimalist construction offers extreme traction for rapid acceleration. And look at how unbelievably sweet that sole plate is. LOOK AT IT.
Check out the review from the friends at Footballboots.co.uk; 
Although the X is the latest and greatest from the brand adidas have revealed the entire Energy Mode pack today. Pre-Order the X, Predator, Nemeziz and Copa 18+ or 18.1 boots in the BOOTROOM