Nemeziz; The inescapable agent of your opponents downfall, a righteous inflection of retribution.
Nemeziz is the key to unlock agility. Unlock agility and you can open up defenses. Adidas have brought another game changing innovation to the football boot market. We have seen a laceless boot to Master Control now we have a laceless boot to Unlock Agility.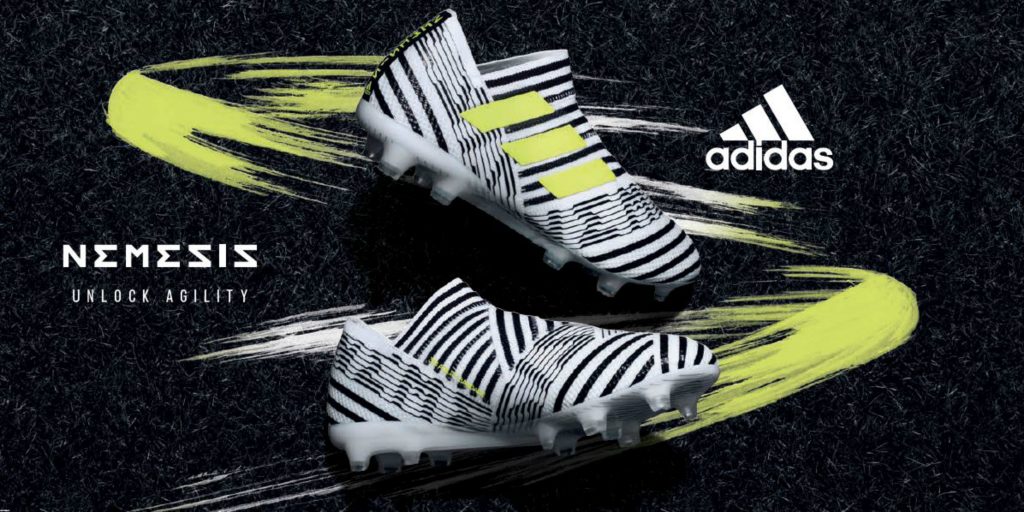 Laceless…. been there, done that you cry ? Wrong! This is another level, this is ingenuity at its peak. The Nemeziz doesn't need laces because the 360 Agility Bandage perfectly wraps to your foot to allow lock down stability. However unexpected your movements may be.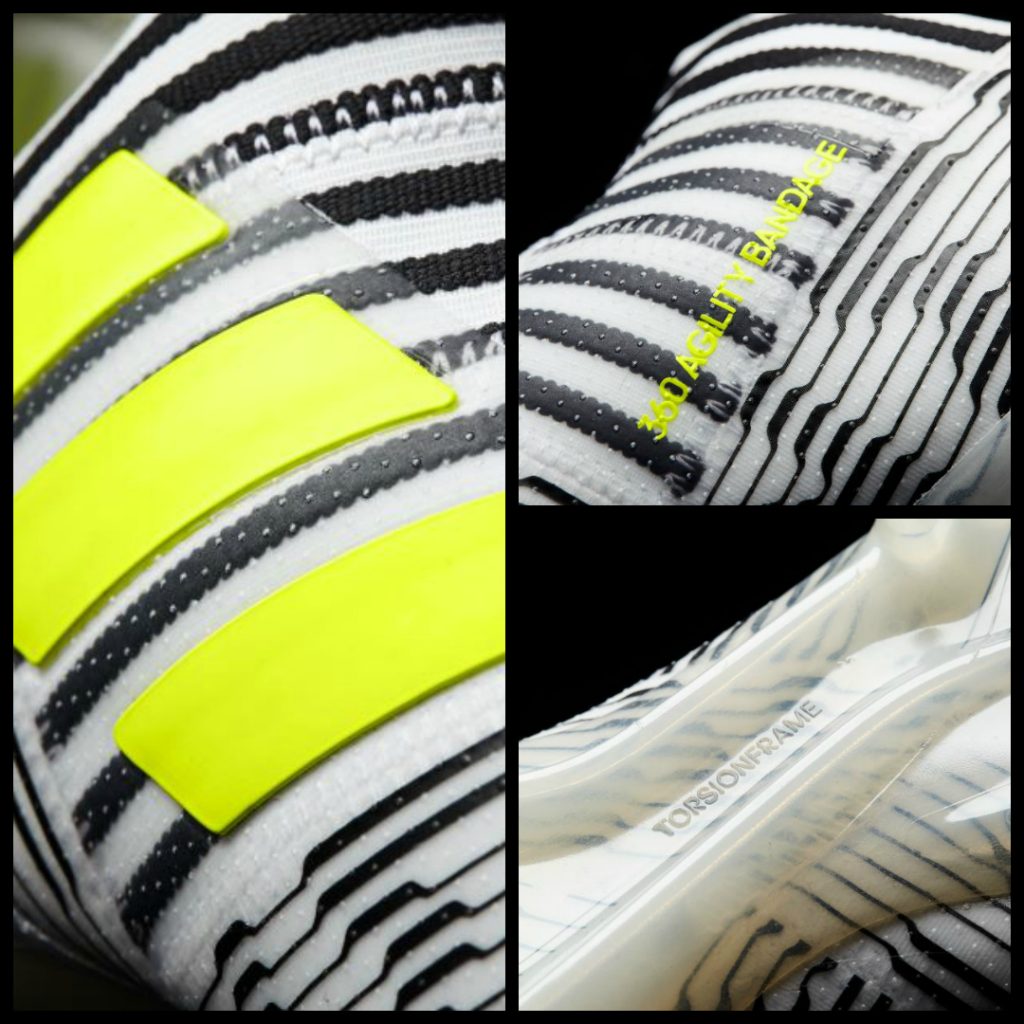 The Agility Bandage is made of revolutionary Torsion Tape for the ultimate agility lock-down. The Torsion Tape is inspired by medical taping and lacing systems which help support the foot without inhibiting movement.
The Nemeziz is coming in to replace the Messi silo which the brand first brought in, in July 2015. Calm down, calm down Messi will still be a huge asset for the brand and will have a signature "Messi" Nemeziz each season, much like what the ballon d'or collector had with the F50 silo.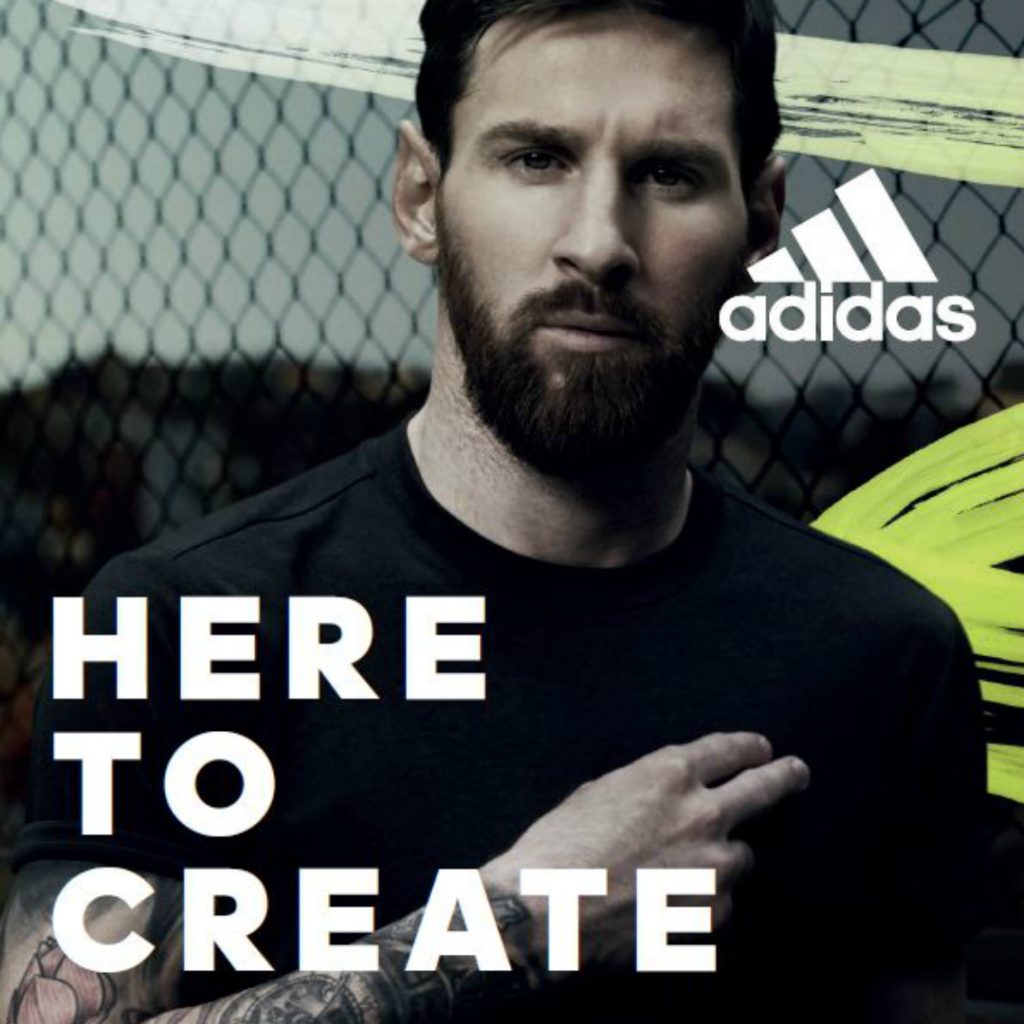 As with any Adidas innovation, they don't stop with just one piece of technology, this boot just keeps delivering. With the Agility Bandage upper providing mobility for agility, the top of the sole plate is also spec'd to do just that. The sole plate is a TPU constructed shape called Torsion Frame. In the frame, there are Torsion Ribs which are specifically placed to provide extra support when pushing off…. to make you more agile of course.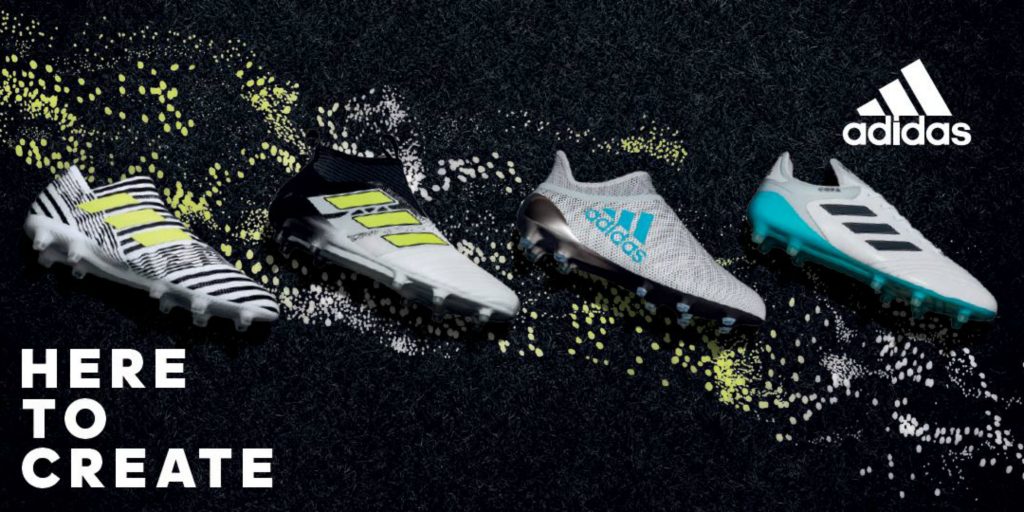 FOLLOW US ON OUR TWITTER, INSTAGRAM, FACEBOOK AND BLOG PAGES FOR MORE NEW AND EXCLUSIVE RELEASES.
HERE AT LIFE STYLE SPORTS WE HAVE ALL BOOTS WORN IN THE PREMIER LEAGUE. GET YOUR ADIDAS DUST STORM RANGE NOW.