Nothing pulls a look together like a fresh pair of trainers!
With so many trainers on the high street, it can be tricky to pick a new pair. There's tons of brands, colourways and styles to choose from. Feeling overwhelmed? Don't! We've got the low-down on the must have women's trainers right now so you can keep your footwear on fire. ? Check out our favourite women's trainers:
Nike Air Max 90 Trainers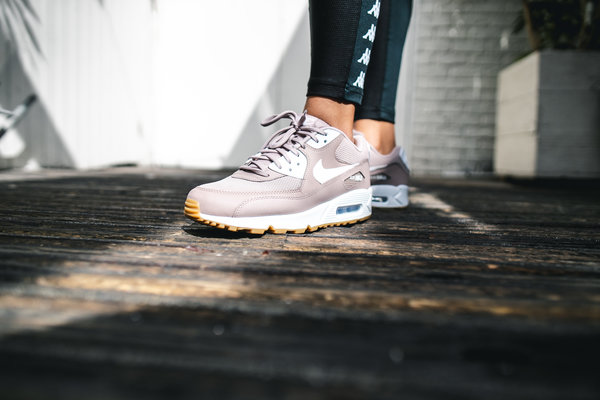 Nike's most popular trainers have got to be their ladies Air Max range. Since the 1980's they've been a massive style icon, with every year bringing fresh new styles like the VaporMax, Air Max 95 and Air Max 270. Our fave silhouette right now is definitely the Air Max 90 – they're classic, bold and super comfortable thanks to the bouncy Air unit. They're covered in big logos too, so they totally tick the Logo Love box. ☑️
adidas Originals Gazelle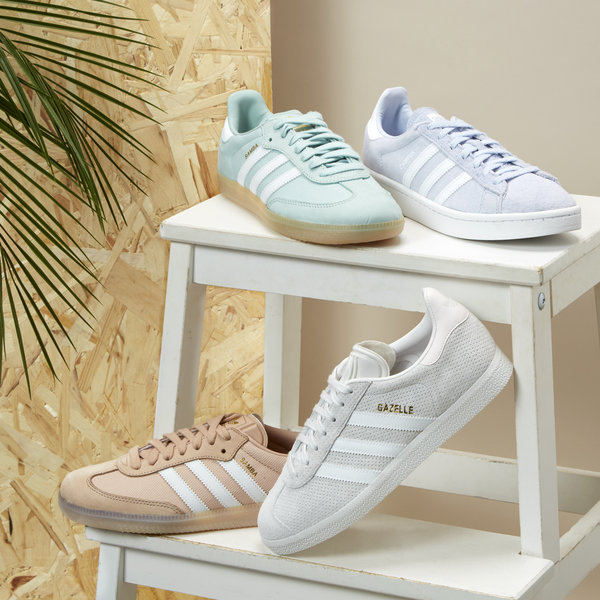 The ladies adidas Originals Gazelle has been a hit on the high street for over three decades. When they first launched in the 70's, they were especially popular for training, but it wasn't long before they became a street style icon. Over time, the Gazelle became one of the most popular adidas shoes for women ever. They're simple, classic and easy to wear with anything – it's no wonder they've stood the test of time!
Converse All Star Trainers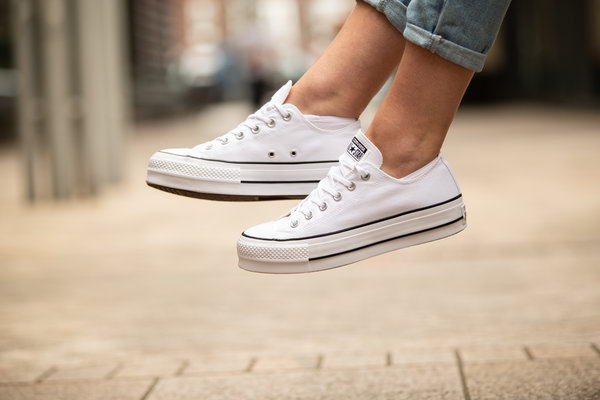 Converse became a household name back in 1920 when they launched the original All Star. Since debuting on the court, the brand has become synonymous with street style, skaters and punk rock music. To this day, Converse creates iconic trainers like All Star, One Star, and Chuck Taylor trainers. We love the black and white styles since you can wear them with anything, but they come in many other colours if you want something that stands out.
Vans Old Skool Trainers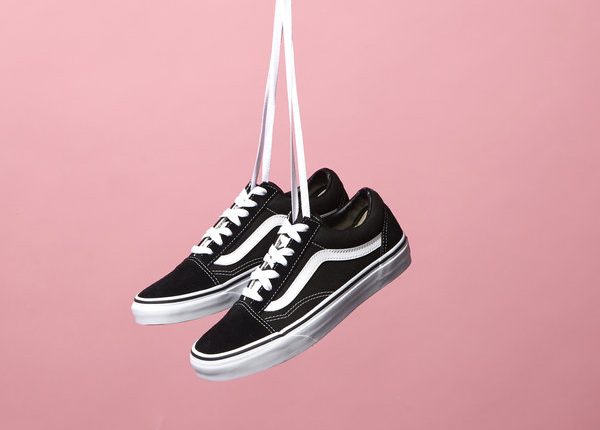 If you're looking for something classic and casual, look no further than Vans. Vans trainers are famous around the world for their iconic Jazz Stripe, checkerboard slip-ons and "Off The Wall" branding. Originally from Southern California, they are super popular among skaters and musicians. We especially love the women's Vans Old Skool shoes because they're streamlined, understated and can easily be dressed up or down.
New Balance Trainers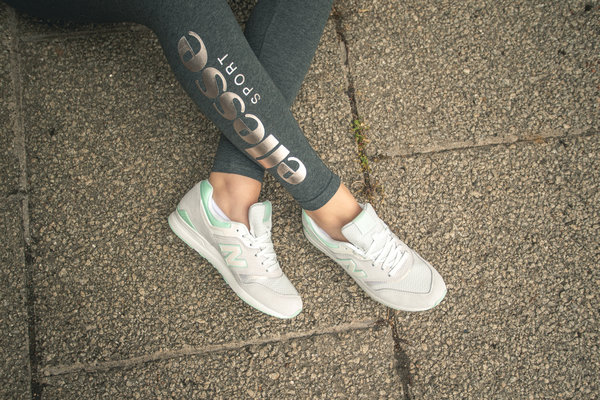 New Balance shoes for ladies have been rising in popularity over the last few seasons, and it's not hard to see why. These aren't your mom's old running shoes, but they are just as comfortable and we can't get enough! The latest NB styles come in trendy colours like pastel pink, denim blue and burgundy, and have gorgeous touches like metallic branding and heel patches. Each style has a bit of a retro edge, style & comfort making them a go-to all rounder trainer for women.
Nike Air Max 97 Trainers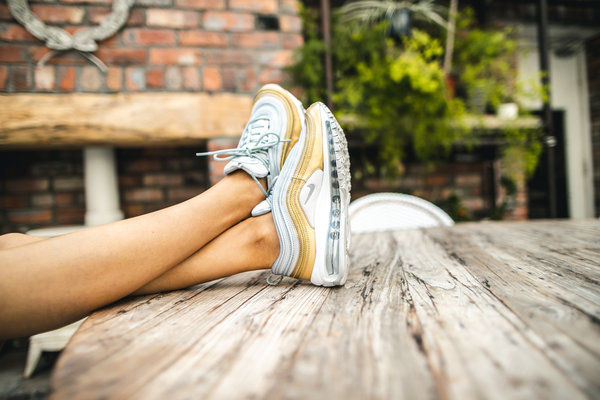 You didn't expect us to just pick one style of Air Max trainers, did you? The Nike Air Max 97 has been catching fire on Instagram, and we're totally on board. These beauts have sleek, futuristic design lines inspired by bullet trains. They're super unique and come in really bold colours that stand out like mad. We have a soft spot for the shiny, melted metal colourways – they blend perfectly with the fast, fluid aesthetic.