With the Six Nations now over, Munster winger Simon Zebo can't help but look ahead to what promises to be a thrilling finale to their Champions Cup campaign.
There's a couple of reasons why Munster have improved this year and everyone is really happy with the direction we are heading in.
The past couple of seasons have been a bit of a transition for us with younger players coming in and players leaving, whereas the squad is a bit more settled now.
There's a core group of senior players and everybody 100 per cent knows the way we're trying to play.
There have been a lot of factors that have come together for us and Munster rugby is definitely back to where it should be.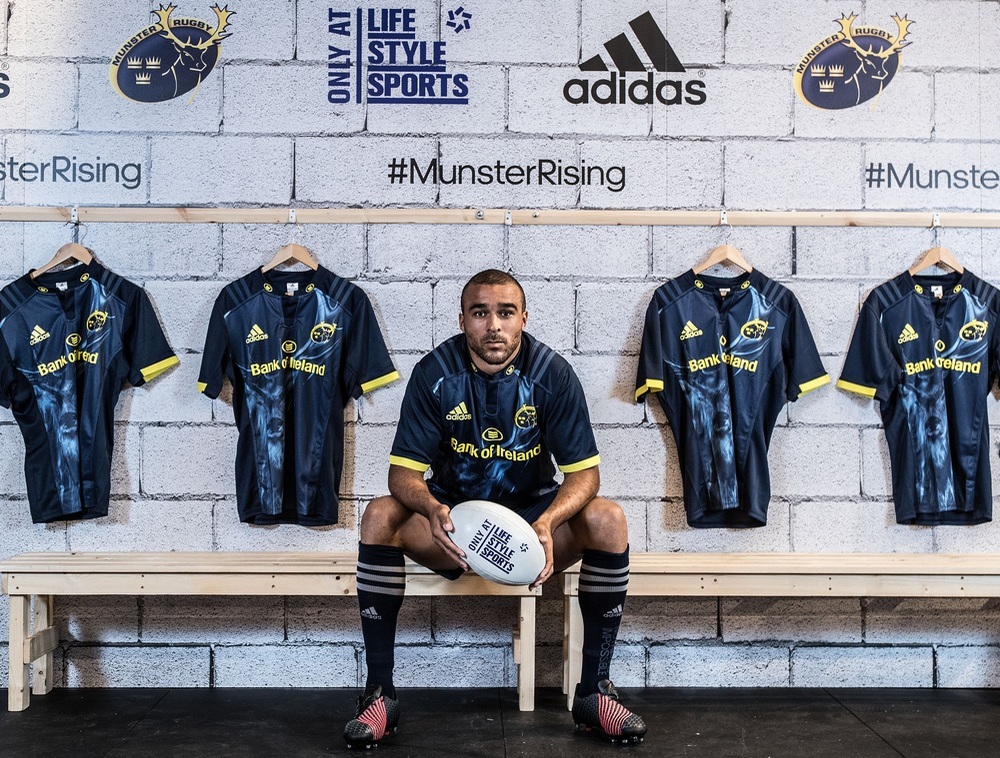 Fans could make the difference
Everybody is chuffed to reach the quarter-finals of the Champions Cup. Coming off the back of two difficult years and not qualifying, we've really got some momentum behind us.
It's great to reward the fans and everybody who has been supporting us with a home quarter-final.
It's huge to be at home because the fans that show up at Thomond Park are probably world famous at this stage.
Everybody knows how incredible the atmosphere will be there and, it's a bit clichéd, but it's actually like having a 16th player out of the pitch.
We can take a lot of confidence knowing we'll have the full support of our home fans going into battle against Toulouse.
We know how tough it is going to be but we're excited by the challenge – we're bubbling nicely and very excited.
The crowd can make a massive difference. I genuinely believe it can give the players an extra five per cent.
Then if you look at the collective, the team are almost playing on another level. We know any team that comes to Thomond Park will have to play at their best to beat us.
We're lucky to be in the position we're in. It's a European competition full of quality sides, so to book a home quarter-final shows we have the confidence and the belief that we can do something good in Europe.
European ambitions
It would be massive to lift the Champions Cup title because it's been a while since we've been talked about on the European scene.
That's where players strive to be and that's where I want to showcase what I've got.
It's the best club competition in the world and we just want to be a part of it when trophies are being handed out.
We still have a long way to go and a lot to improve on but everyone is very excited and we can't wait to get stuck into the knockout stages.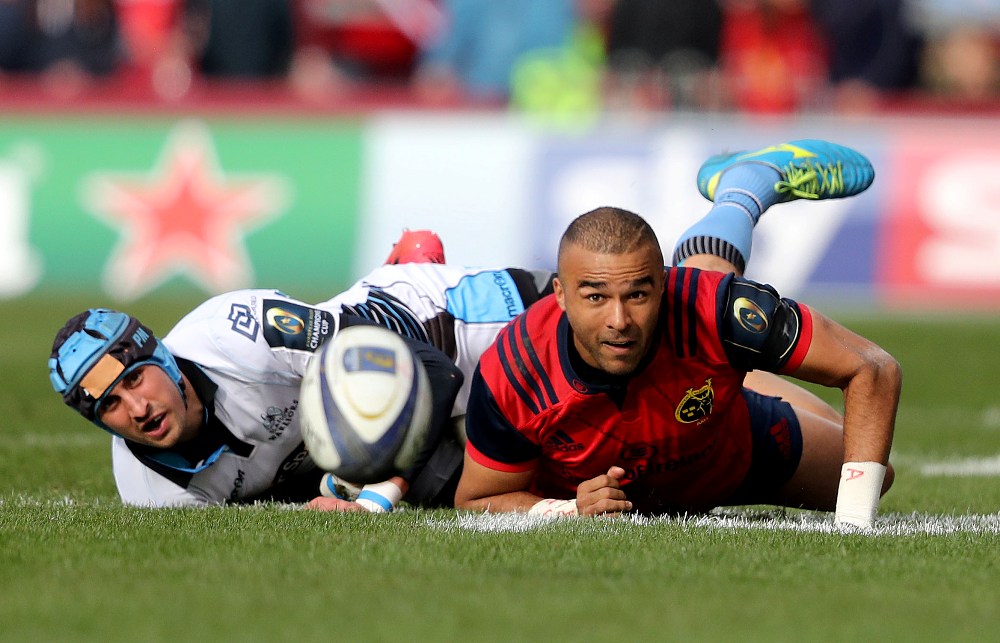 Happy memories
For me, there have been loads of great memories in Europe. Beating Toulouse last time when we were in the quarter-finals in 2014 was a big game. It was my first quarter-final that we won at home, so it was special.
Then travelling over to France and experiencing semi-finals in Clermont and Toulon, and being within a score of both teams, was also brilliant.
Losing those games was a massive learning curve for me personally and a few other senior members of the squad.
They are experiences that hurt at the time but definitely meant we earned our stripes as a squad.
There are plenty of fond memories of Europe and hopefully we can add a few more this year.
I was at the 2006 final in Wales against Biarritz with my uncle and that was a great experience. Watching your heroes at the time lifting the trophy for the first time is something I will never forget.
It's something that is embedded in my memory and something I want to experience as a player at Munster.
I'm signed up here for this year and next season, so that is something I'll be striving to get while I'm here.
THE LATEST RANGE OF IRELAND RUGBY JERSEYS, TRAINING WEAR AND FAN-WEAR IS AVAILABLE TO PURCHASE IN STORE AND ONLINE. CLICK HERE TO SHOP NOW.