The all-new Munster Rugby Home & Alternate Jerseys have landed!
The latest iteration of the Munster Home and Alternate jerseys gives a nod to the fans. Munster fans bring so much energy, passion and emotion to the stadium. They're famous for their noise throughout the match, and their complete silence leading up to a kick. The crowd's energy and contrast of noise is what inspired the design of the latest Munster jerseys.
Home Jersey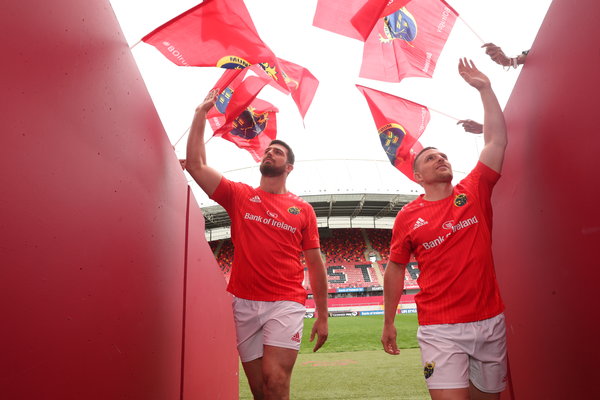 This season's Munster Home Jersey is inspired by the noise from the crowd after kick-off and throughout the match. The graphic is inspired by the sound waves captured after-kick off, as well as the motivating roar from fans in Thomond Park.
The Crowd, especially in Euro games, is something different than anything I've experienced before. I know anyone who comes here only has good things to say. I don't know what it is with Munster and European Rugby, they just do it differently. Thomond Park can't be beaten on a European day." – Andrew Conway
Alternate Jersey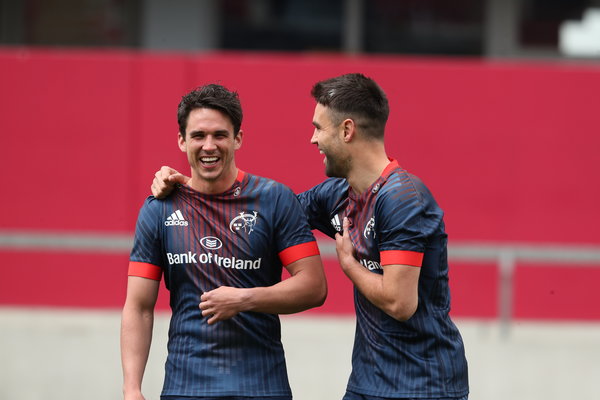 The Munster Alternate Jersey is inspired by the silence leading up to kick-off. Munster fans are notorious for their respectful silence leading up to the first kick. This jersey comes in a navy colourway with bright red trim for a bold contrast.
Being here since I was a young fellow watching Rugby, to get the chance to play here is pretty cool. The atmosphere the crowd generates, particularly Saturday evening kick-offs, there's no better place to play Rugby." – Conor Murray
Get ready for match day with the latest Munster Rugby Jerseys at the Boot Room!