It is hard to remember a time when Munster could boast such depth across their back-line – and a key reason for that is the province's burgeoning academy.
While Jaco Taute and Francis Saili may be the star names among the centres Munster fans have every reason to believe two players of their own will be flying the flag for years to come.
Rory Scannell – both the reigning Young Player and Academy Player of the Year at the club – is already a crowd favourite but David Johnston is likely to be another centre on everyone's lips before long.
Below we pick through the similarities and differences between the two rising Munstermen and explain why fans should be very excited indeed.
A Scan with a plan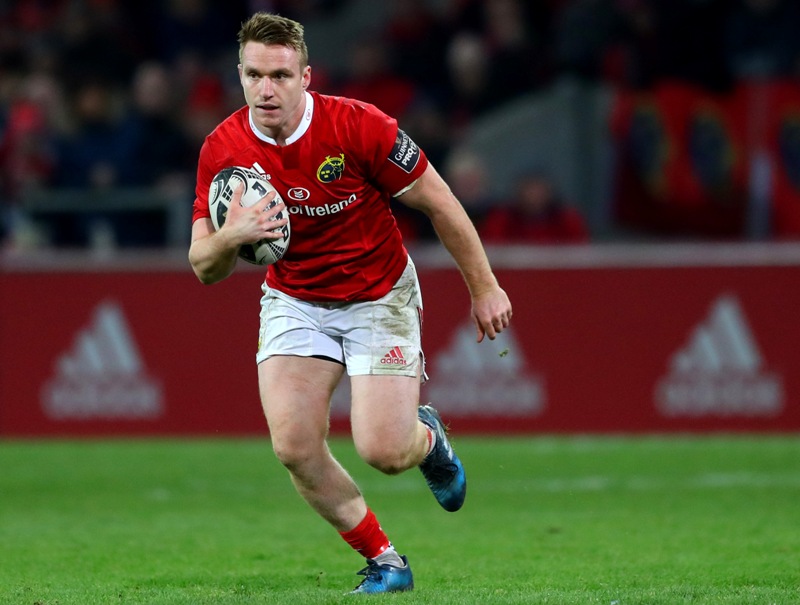 Young players often have to play away from their natural positions in order to break into the starting XV – but it's fair to say Scannell's comfort zone is pretty much anywhere in the back-line.
The 23-year-old was a fly-half coming up through the ranks but has been asked to play at No.12, No.13 and No.15 since making his senior debut two years ago.
That versatility has paid huge dividends for Scannell as whenever a space has opened up, the youngster is more often than not the one to step in.
It has culminated in a series of superb performances at No.12, be it on the inside of either Jaco Taute and Francis Saili, and with the latter back now from injury director of rugby Rassie Erasmus has some difficult decisions to make.
The Irish Farrell?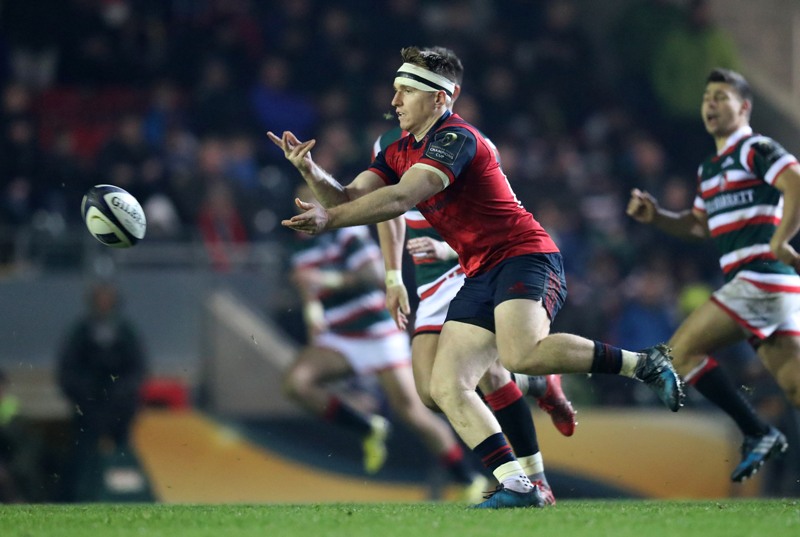 It may have looked like a square peg in a round hole at the time, but Owen Farrell's move to inside centre was a stroke of genius by Eddie Jones where England were concerned.
His ability to suck in defenders and open up holes is no less potent at No.12 and Scannell shares a lot of similarities with the Red Rose star.
At 5ft 11 and a touch under 15 stone, Scannell is hardly a big bruiser but what he lacks in size he makes up for with a skill-set that has breathed new life into Munster's attack.
Bearing in mind he is also tenacious defender and a reliable goal-kicker – he scored the winning drop-goal against Ulster two months ago, let's not forget – and Farrell comparisons are not too far wide of the mark.
Perhaps what he does is slightly better than the Englishman though is his ability to beat defenders with ball in hand, as he racked up nearly 500 metres from 17 Guinness PRO12 starts last year.
The lesser-spotted Johnston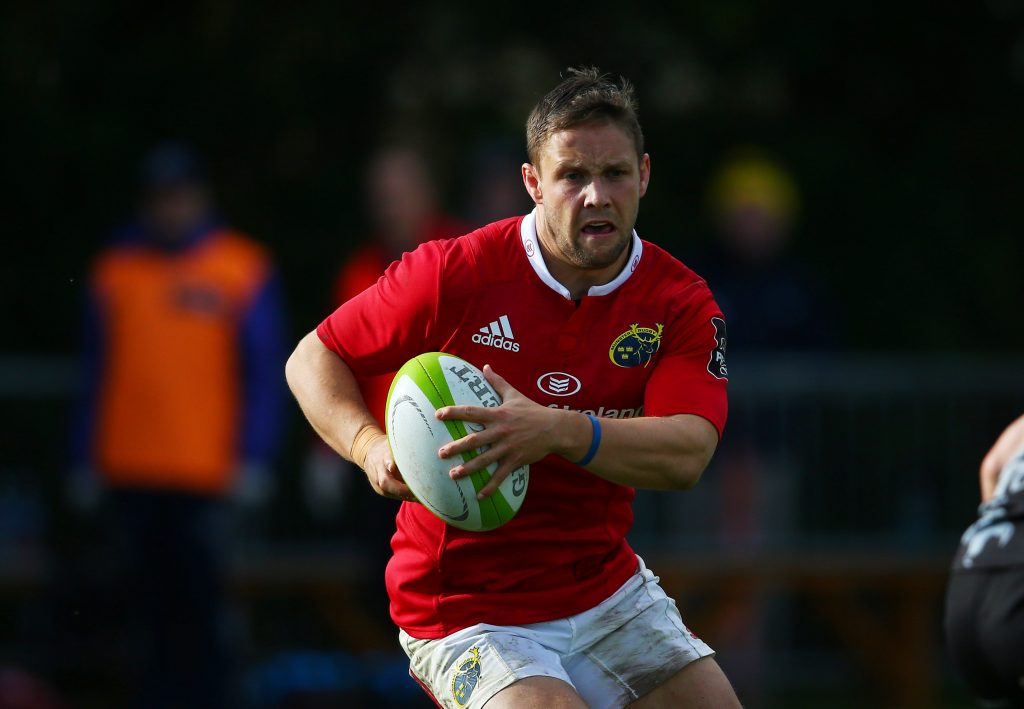 David Johnston is still biding his time patiently to get onto the pitch for the first-team this year as an imperious Munster have hardly needed to rip up the script so far.
Like Scannell, Johnston is also a willing fill-in at many positions – fly-half, full-back and on the wing – but is it at centre where he feels his future lies.
The 22-year-old made five Pro12 starts last year, having recovered from the injury that ruled him out of the entirety of the Under-20s age group.
And though he has found it difficult to edge his way back into the side he is clearly thought very highly of by Munster, having captained their development XV against Ireland Under-20s this past week.
Combination of the future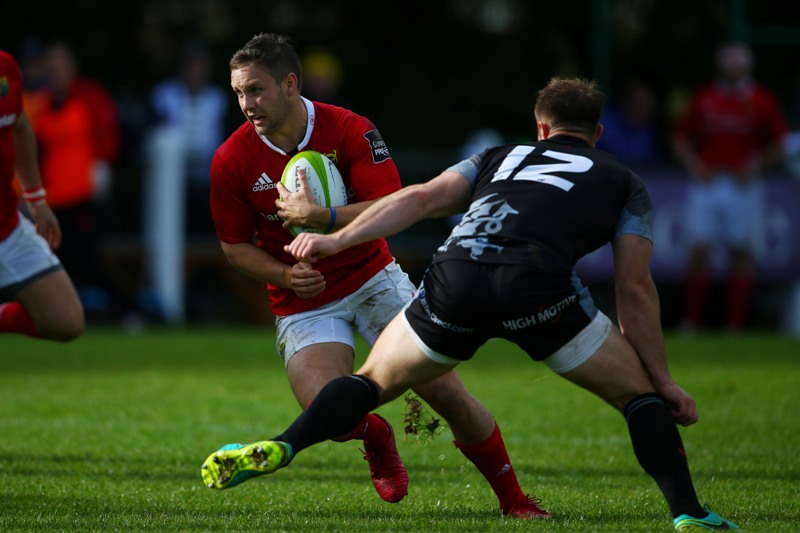 The fleet-footed Johnston is more likely to line up at outside centre than Scannell – and it is advisable that opposition teams do not give him an inch of space.
He is incredibly dangerous on the counter and one of his greatest moments in a Munster jersey so far is when he came off the bench to wrap up a bonus-point win against the Dragons back in March.
With the ball in his hands, defence was turned into attack in an instant before James Cronin rumbled over to crown a 26-5 victory.
His brother may be an even more talented prospect, however – an 18-year-old Bill was in the pre-season mix for Munster but injury has cruelly cut short a potentially breakthrough year for the fly-half.
THE LATEST RANGE OF MUNSTER RUGBY JERSEYS, TRAINING WEAR AND FAN-WEAR IS AVAILABLE TO PURCHASE IN STORE AND ONLINE. CLICK HERE TO SHOP NOW.