Get the low down on the ultimate beach look!
Wondering what to wear to the beach this summer? We've teamed up with Dublin duo Versatile to show you how to rock the ultimate beach look, minus the Irish weather. Sportswear and street style are dominating the beach, with neutral colours, matching sets and classic branding being popular this season. Let's have a look from the top down:
T-Shirts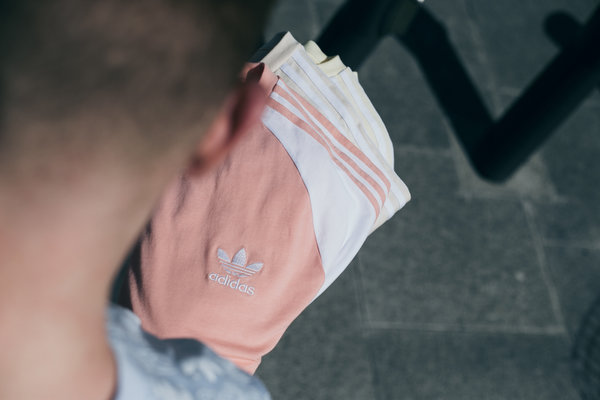 You can't hit the beach without a trusted T-Shirt. You've probably got loads already, but no one can really have too many T-shirts. Neutral earthy colours, pale pastel shades and monochrome are popular right now. We're digging the adidas Originals 3 Stripes and Monogram Tees, and Nike's latest Just Do It and Logo Tees. They've got all the classic sports details to keep your summer threads ?.
Shorts & Slides Vibe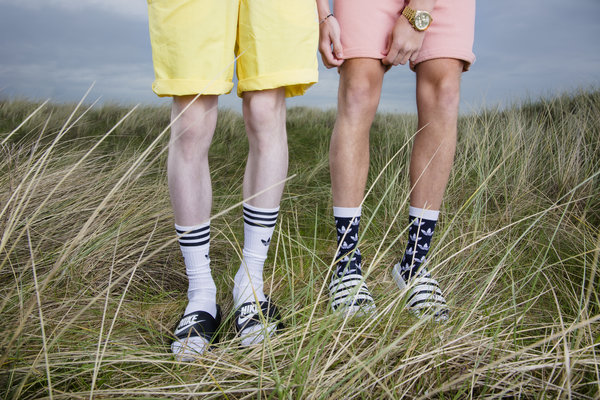 The ultimate beach look? Shorts, socks and slides. ? Match your shorts and T-shirt, then finish with sport socks and pool slides. Now, we know what you're thinking. This style used to be cringe AF, but now it's back and bigger than ever. Unless you've had your head in the sand, you'll have noticed that everyone's wearing them. Just like those "ugly" dad shoes, this trend just looks so wrong that it actually feels so right.
Shorts – A Closer Look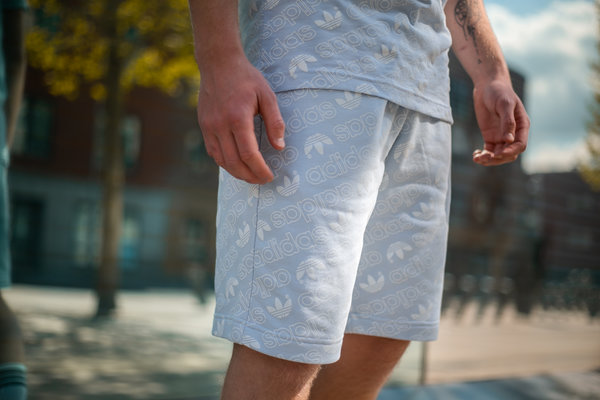 Leave the heavy sweat pants at home – when tempers start rising, it's time to grab your beach shorts. Choose something lightweight and comfortable, you'll thank us later. If you're mad enough to brave the water, you'll want to consider board shorts. Anything with prints or logos is sure to stand out. Matching your shorts with your shirt is essential, and makes your footwear stand out even more.
Slides – A Closer Look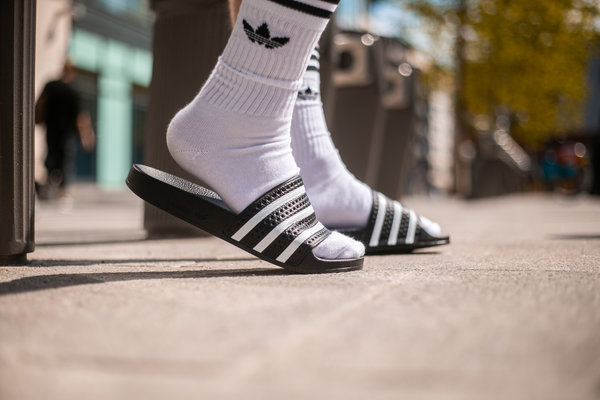 Don't want to be getting your new trainers mucky. If you're heading to the beach, you need slides. Men's slides are essential this season. They're not exclusive to the beach through, they're comfortable enough to wear all day, around town and at your gaff too. Pair them with bold socks to complete the look, just don't forget to take them off before you jump in the water.
Of course a day at the beach during an Irish summer can go from an abundance of sunshine to raining cats and dogs so you may need the low down on summer trainers, just in case, but of course we have you sorted.
The Complete Summer Beach Look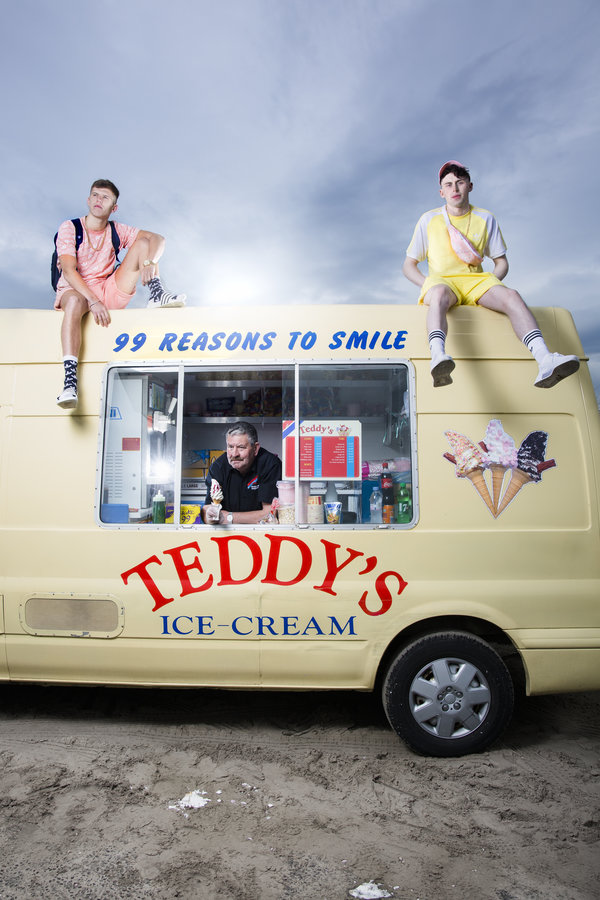 There you have it, the complete beach look that every lad needs right now. When it comes to summer evenings though, it's a completely different story. You need track pants, windbreakers and what not but Trainer Central will always have your back.
For now though, our full range of men's summer fashion is online at Trainer Central.