Pat Lam has his eye on an elusive first trophy for Connacht as they prepare to take on Bernard Jackman's FC Grenoble side in what he expects to be a cracker of a European Challenge Cup quarter-final.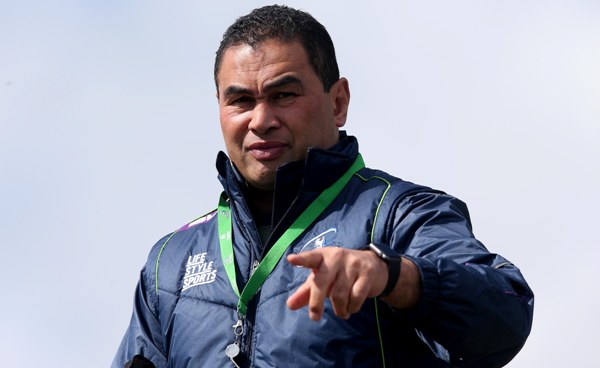 Connacht have been the stand-out package in this year's Guinness Pro 12 and though an 18-10 defeat to compatriots Ulster at the Kingspan Stadium on Friday saw them slip into second place, they remain a formidable prospect for FC Grenoble.
Jackman and team manager Andrew Farley were part of the Connacht side that defeated Grenoble twice in 2005 – the last time the teams met in a European Challenge Cup quarter final.
The men from Galway won 26-21 in France before a 19-3 victory at the Sportsground saw them progress to the quarter-finals, but they have won only one of their last seven knockout fixtures in the Challenge Cup, against Brive in 2010, and will require all of their mettle to prevail at the Stade des Alpes.
With Jackman at the helm, Lam expects Grenoble to present a different challenge to traditional French opposition, but the New Zealander remains his usual confident self.
"We set our goals at the start of the year. Champions Cup rugby is one of them, and the other one is the Challenge Cup and we want to win that one as well," the Kiwi coach said.
"When we look at Grenoble, they are not the normal French team. They have Bernard Jackman as their head coach, and they like to move the ball, so it is going to be an exciting game, a pretty fast game, I would say.
"We enjoy travelling to France, but it's just another game to us, a chance to play someone different, and in a different competition. But looking at them playing, it's going to be cracker of a game and the forecast is looking good.
"The carrot is a home semi-final here at the Sportsground which would be fantastic for our supporters, but our performance will determine that and it's on the line this week. Win and we get another game.
"The season is coming to an end and we see every game as an opportunity to play together, and so we are all excited by this."
While Connacht's Champions Cup qualification looks to be a formality, Grenoble sit eighth in the Top 14, nine points shy of sixth-placed Toulouse and automatic qualification to Europe's premier club competition.
Nevertheless, morale in south-east France is high after three league wins on the bounce, including a comeback victory over Oyonnax last time out.
Jackman's side have won their last five in Europe and are hunting an unprecedented sixth straight victory, but the Irishman knows his side will have to right their defence if they want to stand a chance against the free-flowing Pro12 contenders.
Lam's side have backed up their expansive attacking game with a stout defensive record that has seen them concede only two tries in the first-halves of their pool games, while Grenoble conceded more points than any team to progress to the knockout stages.
Kieran Marmion's return from a quadriceps injury will be a welcome boost to Lam's men, who are still without outside-halves AJ MacGinty, Craig Ronaldson and Jack Carty.
Ireland international Marmion will provide vital experience alongside either former Grenoble playmaker Shane O'Leary or ex-Ireland Under-20s international Conor McKeon as Lam's men continue their quest for a first trophy in the shadow of the French Alps.
LIFE STYLE SPORTS IS THE OFFICIAL RETAIL PARTNER OF CONNACHT RUGBY. CLICK HERE TO SHOP OUR RANGE OF JERSEYS, TRAINING KIT AND ACCESSORIES.