What do pyrotechnics, health and safety, Leinster stars Isa Nacewa, Dan Leavy and Josh Van Der Flier and over €10,000 of photography equipment have in common?
They were all part of the latest chapter of our epic #FuelThe4th Leinster Rugby campaign, where we needed a photograph to bring the campaign to life. There were some headaches, mountains of paperwork and a few singed hairs but we think the results are smoking!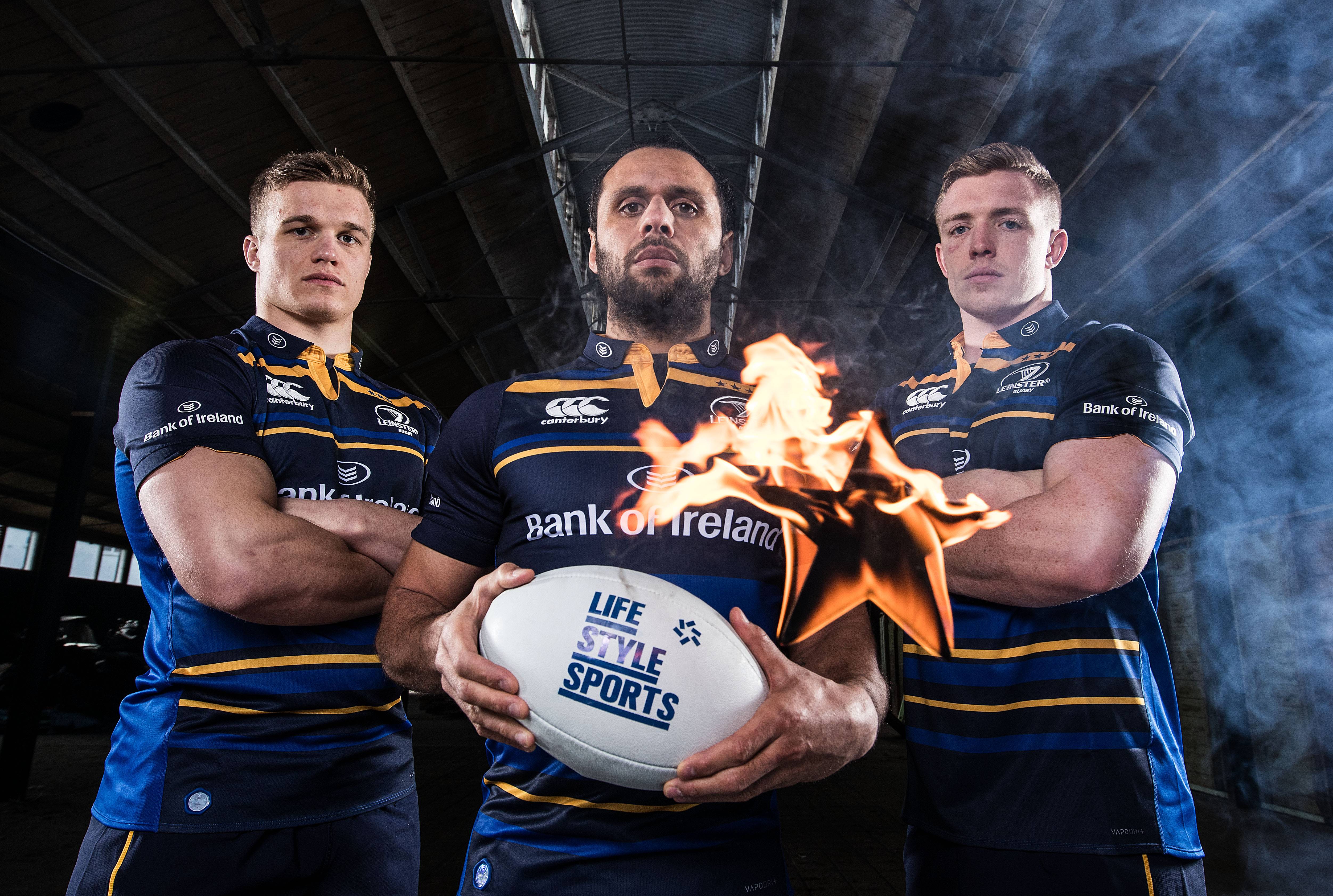 #FuelThe4th is the spark of a new era for Leinster Rugby as the club sets out to reclaim its place at the summit of European Rugby. As the flame roars once again, we're calling on Leinster supporters to #Fuelthe4th as the Leinster players look to add another gold star onto their jerseys. The glow of glory awaits so fire up your support with the new Leinster European jersey, available exclusively at Life Style Sports. There's a star in the making.
We knew that in order to bring our vision to life we needed to be a little fearless and push outside our comfort zones. We needed help and spoke to the professionals. We enlisted Inpho Photography, one of the best in the business, and with their help we figured out a way to make our vision a reality. They went so far as to speak with the props team behind Game of Thrones!
Obviously, working with fire is tricky and there is a number of safety procedures needed to follow, so before we got ahead of ourselves, we spoke to a fire safety officer who re-assured us that shoot would be fine as long as we followed their guidance, which we were only too happy to take.
The day started off with a briefing from chief photographer Dan Sheridan, who explained the #FuelThe4th concept to the Leinster players and introduced the lads to our fire safety officer, Seamie.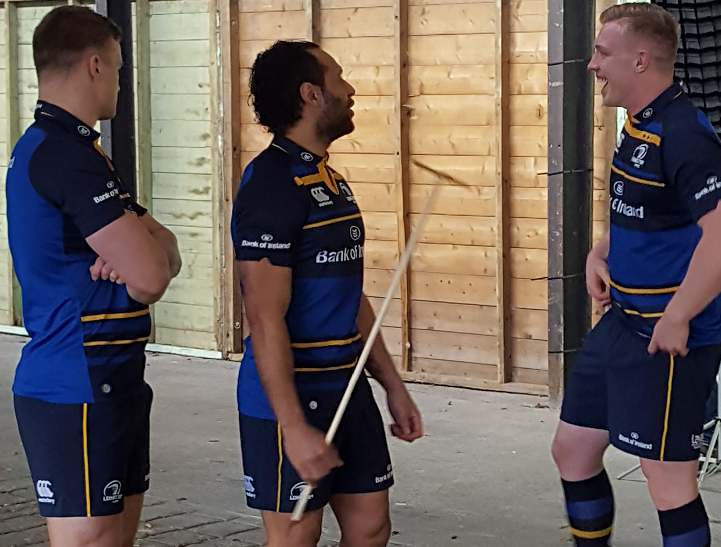 Once the guys were comfortable and knew everything was safe and in hand, we kicked off with the shots.
To create the #FuelThe4th shots there were a number of elements involved; lights, a smoke machine, and a flaming gold star. To set the star on fire, we had to dip it in a white spirit, strike a match and we were in business.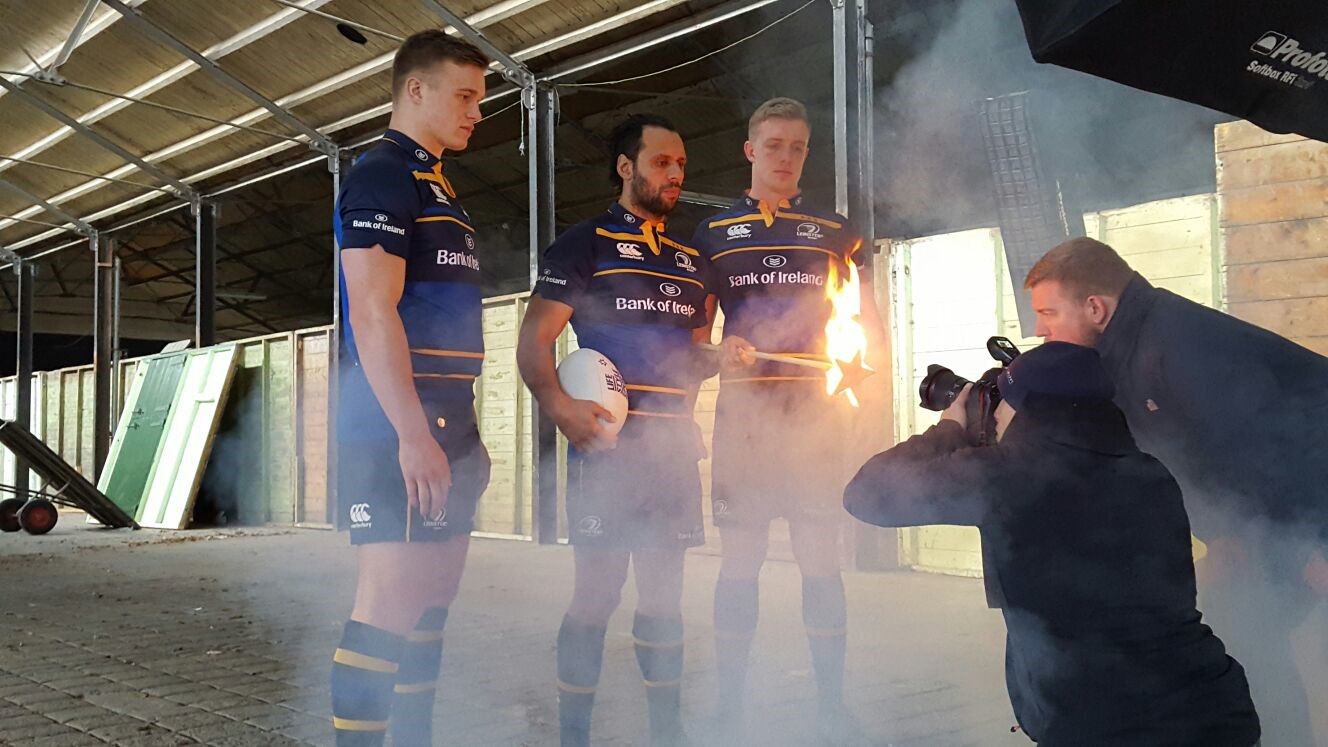 Everyone on the shoot really enjoyed themselves and we're chuffed with how the shots turned out. Let us know what you think of the finished product! We hope that these pictures inspire Leinster fans to help #FuelThe4th. Leinster Rugby supporters who submit inspirational messages of support to their favourite Leinster player using #FuelThe4th will be in with the chance of cheering on the Boys in Blue against Wasps from the comfort of their very own bespoke premium level box in the Aviva Stadium on April 1st.