With the 2017 Six Nations just days away, Leinster and Ireland prop Cian Healy does his best to sum up his excitement, and what it means to pull on the famous green jersey.
What are your expectations ahead of the Scotland match?

With the squad that Ireland have there are some excellent opportunities to go and make some really good moments in this year's Six Nations.
We've got the talent and experience to do something special and we hope our trip to BT Murrayfield to play Scotland in our opening game will be the first part of that.
As far as we are concerned this is a new squad with new challenges ahead of us. All we can do is control the controllables so you have to look at the 80 minutes that are in front of you.
How will this Six Nations fare against previous tournaments?

I don't tend to look back on previous success, you have to focus on what you need to do to get the job done and what you want to create.
You know the Six Nations is coming up ahead of you for a while and you're always keen to keep the body in shape.
You've got the big European games to focus on domestically. But we've got some big weeks training in the Irish camp, keeping the body in good condition, and this is the time where the switch really flicks and that intensity ramps up.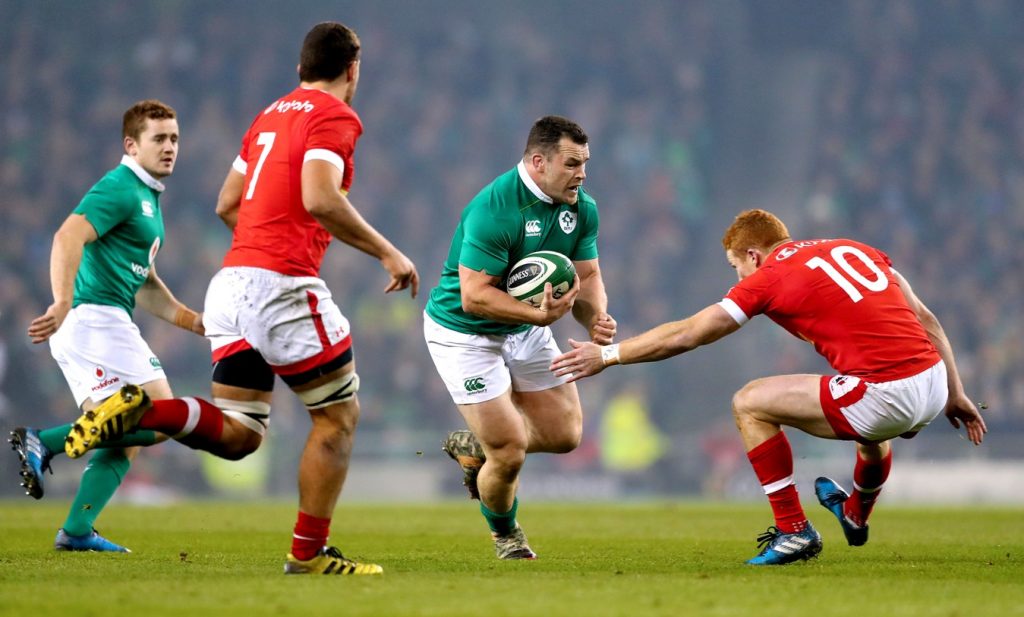 How big is the step up to international rugby?
The game as a whole is getting a lot faster, and the teams in the Six Nations are prime examples of what is required at the top level of international rugby.
With it being a fitter and faster game, everyone is having to up their levels and we need to make sure we're up to the task. A lot of the teams have had some good results over the autumn so we have to do the analysis and plan where we can break them down.
At present I'm having to fight my way into Leinster and Ireland teams, so it's a major task at hand. That's the joy of having two looseheads at an international level in one club. Myself, Jack McGrath and Killer [Dave Kilcoyne] are picking away at the position in national camp and it's bringing out the best in us.
What does it mean to play at home in Dublin?

We've got two games before going to the Aviva Stadium, but that's going to be a fantastic way for us to be able to build up to playing in Dublin.
From the moment you leave the hotel, you see the crowds building, they're already on the road and driving to the stadium we get to see the massive build-up that is an Ireland rugby home game.
As a day in total, the games in Dublin are brilliant, but we know there's a lot to get through before then and we can't be looking too far forward.
It's certainly an occasion more than a game for a lot of people – we have to soak it up as much as possible, but then we have to separate that and provide the occasion by winning the game of rugby.
There is no point having a great day and losing, so it's up to us to play the right style of rugby and do what we can to get the points.
Who do you look forward to meeting up with most in camp?
Peter O'Mahony and Rory Best are guys I always look forward to meeting up with – they're two good characters and they've got a lot of experience in the squad which is very important. There are also a few new caps in camp, and they're sure to have a fantastic experience when they get a shot.
What do you remember most from your first cap?

My first appearance was against Australia at Croke Park, an incredible occasion and something I will never forget! I felt like I was on a different planet in that game, almost running on autopilot!
I was absolutely buzzing, dying to get onto the pitch to try and do what I could to get into the game. My favourite moment was when Paulie [Paul O'Connell] leaped into the air and knocked the kick-off straight into my arms, I was able to get a carry and a few metres, which might not sound much but was so important.
I had my focus in the game fairly set and how I wanted to play it. I like to get on the ball as much as possible, it's the part of the game I enjoyed most, so it was important for me to do that early.
Sometimes the game doesn't allow that, but when you can you make the most of it and I am sure the new guys will be able to do that this year too.
THE LATEST RANGE OF IRELAND RUGBY JERSEYS, TRAINING WEAR AND FAN-WEAR IS AVAILABLE TO PURCHASE IN STORE AND ONLINE. CLICK HERE TO SHOP NOW.