The HSBC World Sevens Series reached the USA this month and the bright lights of Las Vegas are now available to all through the latest limited edition adidas Rugby Sevens range.
Las Vegas played host to the fifth stop of the HSBC World Sevens Series, where the exciting new adizero CrazyQuick Malice Las Vegas boot were worn by all adidas athletes.
adidas have already released the Cape Town and Wellington editions with their latest bold creation celebrating the huge fun and excitement of the worlds' entertainment capital.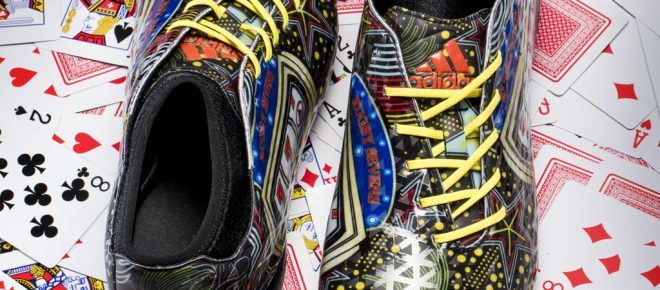 When the chips are down, players can find fun and inspiration in the design which features the bright lights of Las Vegas, from iconic neon signs to slot machines.
And this would be no gamble as the adidas Adizero Malice 7s rugby boots are lightweight made with a synthetic upper for incredible comfort for players.
Then we find the ace up adidas' sleeve in the innovative stud configuration allowing rugby players to make those crucial quick turns and enjoy lightning acceleration.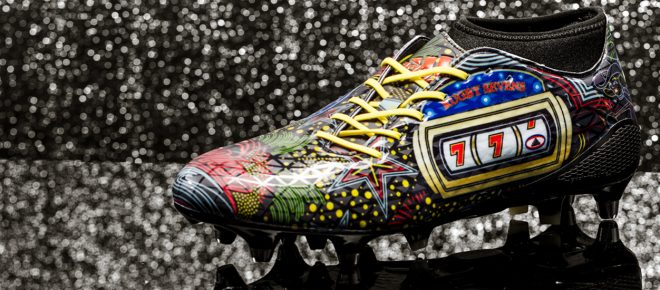 And the rugby boots, designed for play on soft ground surfaces, have asymmetric laces to expand players' strike zone for the perfect kick every single time.
We think adidas have hit the jackpot with this design and matched the extremely high standards set by the Cape Town and Wellington editions.
The adizero CrazyQuick Malice Las Vegas boot is available in limited numbers, priced at €220.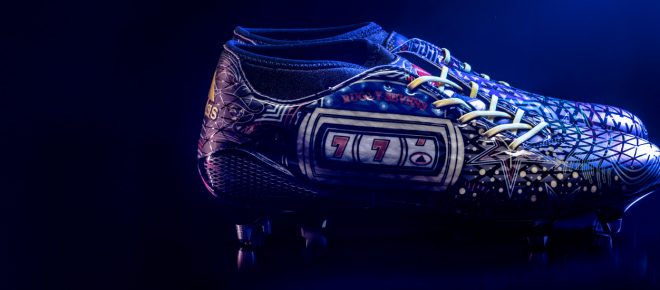 FOLLOW US ON OUR TWITTER, INSTAGRAM AND FACEBOOK PAGES FOR MORE NEW RELEASES.
LIFE STYLE SPORTS STOCK EXCLUSIVE AND SPECIAL EDITION BOOTS FROM THE WORLD'S BIGGEST BRANDS. CLICK HERE TO SHOP THE RANGE NOW.