The task is simple – beat the reigning champions and Connacht will secure their first-ever PRO12 home semi-final.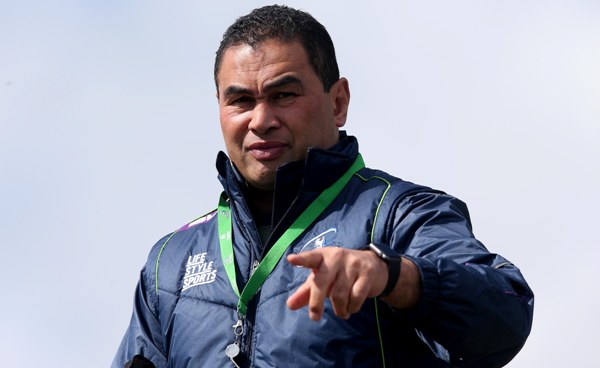 OK, simple might not be the right word, especially considering Connacht lost out to struggling Treviso last time around, but as he prepares his troops for battle Pat Lam is in no mood to settle for second best.
While Leicester winning the Premier League is a fairytale for the ages, Connacht sitting second in the table with one game remaining is a story to be retold as well.
Last season's campaign had been Connacht's best to date as they finished seventh, but this term they have blown that well and truly out of the water.
The narrow 22-21 defeat to Treviso was tough to stomach, but it was still enough to guarantee Connacht a spot in the PRO12 semi-finals for the first time.
And as attentions turn to ensuring that clash takes place in Galway, Saturday's crunch match with defending champions Glasgow Warriors appears all the more tantalising.
The final look of the table is anyone's guess, with Glasgow leading on 71 points, two ahead of Connacht and with Leinster, who host Treviso in their regular-season finale, just one point further back in third.
But as his players prepare to make history, Lam insists no one is licking their wounds from last Friday's defeat in Italy.
"There were a lot of positives," Lam said. "When we sat down and had a look at it, I would say that we probably blew about seven tries.
"The positive I see is that we created the opportunities to score seven tries. Treviso had a hunger that maybe we were missing.
"We had some good parts, but they wanted it more – definitely. We probably didn't finish our opportunities, but all in all we came out of there and said 'let's look at all the positives'.
"The outcome, we didn't get, but we now sit here as only one of two teams that are guaranteed semi-final rugby and we now also know that our destiny is in our hands.
We win with a bonus point, we finish top of the league. We come off at full-time and that's it done and dusted.
"We win the game, we're guaranteed second at least depending on the other (Leinster's) result, but we're guaranteed a home semi."
Lam has been boosted by the return of star man Bundee Aki and top try-scorer Matt Healy for the top-of-the-table clash.
It was feared that Aki would miss the season run-in after he after injury a knee against Munster, but after the Treviso game came just too early for the Kiwi, Lam insists his compatriot is raring to go.
"Bundee is all good, recovered. He's jumping around, jumping off the walls, ready to go," Lam said.
"It's a big boost, without a doubt. We all saw what happened, he's a tough character. But, he was even trying to get to Treviso even though he couldn't train. He said 'I'll be right, I'll be right', but it's just exciting for him.
"Everyone wants to be playing at this point of the season, it's a good boost that he's there, touch wood, hopefully… the last seven or eight selections I've named the team early and it doesn't get to the start-line.
"Hopefully everyone gets there this week."
CLICK HERE TO SHOP THE WIDEST RANGE OF CLUB RUGBY PRODUCTS IN IRELAND.