Don't let the cold weather get in your way!
Play it cool this season with the latest winter clothing and trainers for kids. We've got fresh winter coats, tracksuits and trainers to keep kids warm, dry and comfortable. The rain, wind and dropping temps will be no match for you. Ready to embrace the elements? Here's how to stay warm in style this winter:
Winter Coats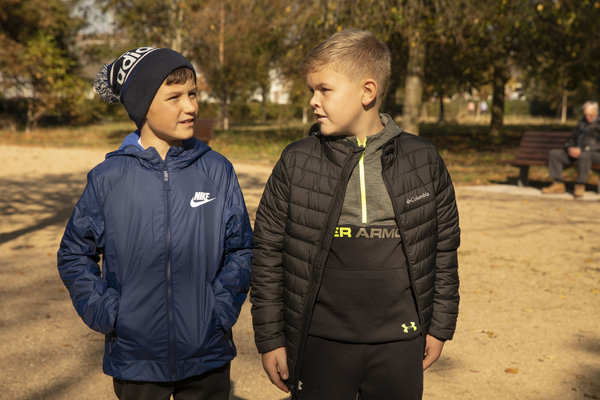 This is a no-brainer – every kid needs a warm winter coat. When it comes to coats, be on the lookout for padded insulation, soft fleece lining or both. Durable jackets are key to staying warm on cold, windy days. Our range of girls and boys coats are best worn over lighter clothing like a t-shirt or hoodie. This allows for adding or removing layers when the weather changes. Be on the lookout for wind-and water-resistant coats for girls and boys. Water-repellent coatings are especially useful here in Ireland where showers can hit at any time. The rain will slide right off to keep you dry and comfortable.
Matching Tracksuits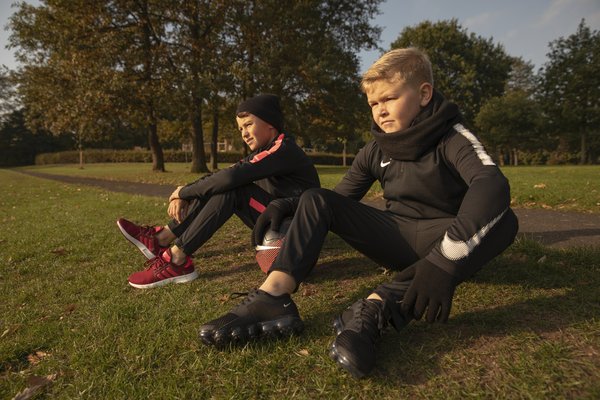 Matching tracksuits are versatile and can easily be worn year-round. The best thing about tracksuits for kids is the ability to wear each piece together or separately. This lets you switch up your outfit from school to the streets. Many tracksuits are made from smoother, lightweight fabric which is great for layering, while others are made from cosy fleece for chillier days. If there's a chance of rain in the forecast, reach for a set that includes a hoodie rather than a jacket to keep you covered.
Durable Trainers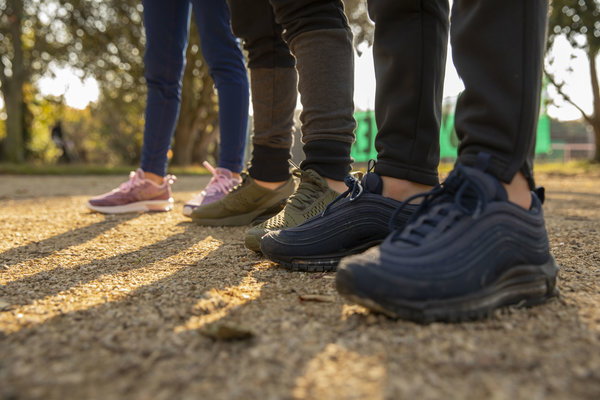 No winter outfit is complete without a fresh pair of trainers. We've got tons of trendy trainers for girls that are sure to make a statement, and lots of fresh trainers for boys that will definitely stand out. For winter, we recommend leather trainers for kids as opposed to mesh or suede. Leather is more durable and water-resistant, and is less likely to stain when exposed to the elements. If you do choose suede trainers, make sure you use a protective spray like Crep Protect before wearing them out. Some trainers have sealed seams and water-resistant coatings especially for winter to keep water out.
Warm Hats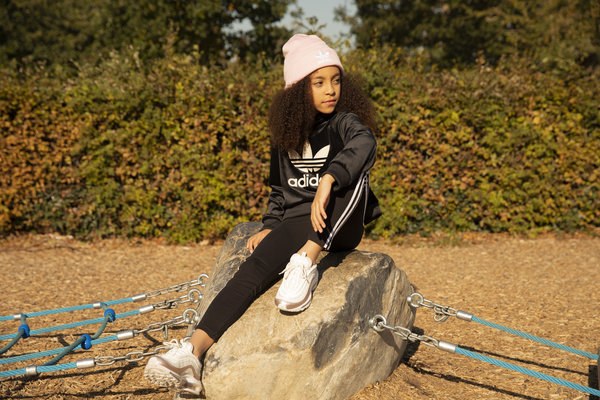 Beanies are the one of the most underrated winter accessories for kids. Kids winter hats really deserve more credit – they cover your ears, keep your head warm and can even hide a bad hair day. Knitted beanies are thick and cosy, but fleece ones are warm too. There are plenty of stylish winter beanies for girls, and some of the rugby and football team beanies for boys have matching scarves as well. These sets are perfect for showing your team spirit and make an excellent gift idea.