Kerry will be looking to avenge last season's All-Ireland SFC final heart-break to Dublin as the country's two most successful sides take to the field at Croke Park on Sunday.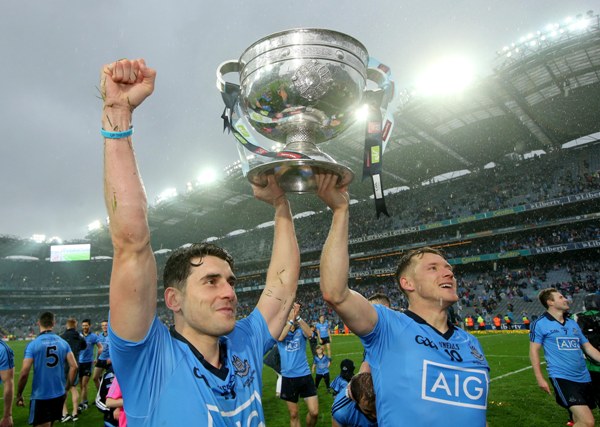 Despite sitting as champions for a 25th time thanks to a 0-12 0-9 success 12 months ago, Dublin's route to the last four has been far from straightforward, pushed right to the limits in a 1-15 1-10 victory over Donegal in the quarter-final.
But in spite of the test, the Dubs edged through to a seventh consecutive semi-final, and with Mayo already waiting in the final, they'll have to improve on a competition where their matches have been plagued with early-season sluggishness.
The same could be argued for Munster champions Kerry, and the lack of a stern test in the competition to date could lead them becoming unstuck when the GAA football holders come calling.
But despite being given a chance to fire on all cylinders, the 37-time All-Ireland SFC champions have an abundance of strength in their side, with James O'Donoghue's return from injury a much-needed boost after coming back for the quarter-final – his first game since the 2015 showcase match.
That game also coincided with Kingdom finding their form, overcoming Clare 2-16 0-11, following up a 3-17 2-10 success over Tipperary in the Munster final.
Team News
Dublin are expected to field eight of the same players who tasted a bitter loss to Donegal in 2014, with James McCarthy also returning to full fitness – a key addition for Jim Gavin's side after a season riddled with knee, thigh and quad injuries for the 26-year-old.
Injury woes have also been a familiarity for Kerry, who have had a worrying amount of players on the treatment table of late, although it seems like they all may be back for action ahead of one of the most anticipated games of the season.
Anthony Maher is expected to take the field after a second injury of the season, the first of which saw him on the sidelines for seven months with hip surgery.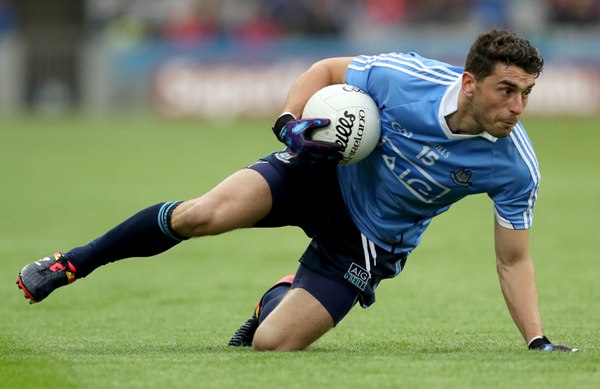 Ones to Watch
Dublin: Bernard Brogan
They won't need any warning, but Kerry will have to keep their wits about them if they are to stop Bernard Brogan strutting his stuff.
The left corner forward was instrumental in Dublin's fourth successive league title back in April, turning the clash with Kerry completely on its head to help Jim Gavin to his ninth major title.
But the 2010 Footballer of the Year has otherwise had an indifferent season, falling short in some his earlier games before returning with a bang against Leinster, although manager Gavin believes individual stars may be contained as both sides focus on shoring up the game-plan.
"I can go on and on about the quality of this Kerry side, so this is going to be a really, really tough game. This one will go down to the wire," he said.
"They're unpredictable in that sense. What Kerry can bring, because they have such talented and experienced players, you can't plan for every eventuality. Therefore we've based most of our preparation on our game-plan."
Kerry: Bryan Sheehan
With five All-Ireland titles to his name, experience does not come in much better shape than Bryan Sheehan.
The captain has, for a long time, continually showcased his performances with ball in hand and foot, and believes that the Kingdom's desire to restore parity is a huge advantage before they even take to the Croke Park pitch.
"I don't see any reason why we can't bring it," he said. "I don't see how they can be hungrier than we are.
"They are the All-Ireland champions and have beaten us in 2013, 2015, in the league –  if you haven't got more in the gut to win a breaking ball or track a run than what Dublin have, then something is wrong with you.
"I think, for us, that's the key: that we should be hungrier than Dublin. But that's easier said than done."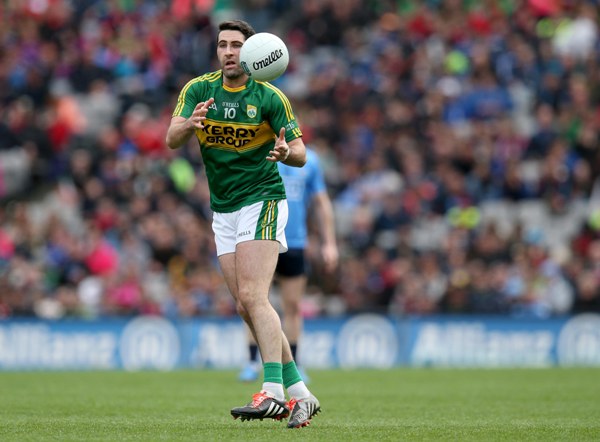 Did You Know?
Kerry are the most successful All-Ireland side, and defeat to Dublin would be just the fourth time since 2004 that they fail to reach the final after losing to Down (2010), Cork (2012) and Dublin (2013) in that time.
LIFE STYLE SPORTS IS THE OFFICIAL RETAIL PARTNER TO DUBLIN GAA AND HAS THE LATEST JERSEYS AND A WIDE RANGE OF TRAINING APPAREL AVAILABLE TO PURCHASE IN-STORE AND ONLINE. CLICK HERE TO SHOP NOW.