Jonny Cooper was a key cog as Dublin secured back-to-back All-Ireland Senior Football Championships by dramatically beating Mayo 1-15 to 1-14 in the Final replay at Croke Park last month.
The physical full-back's performances earned him a first All-Star nod and Cooper spoke exclusively to Life Style Sports after the award:
It's an honour to be even mentioned among such a calibre of players from around the country, let alone actually being named in the All-Star team.
It's a nice personal accolade to get off the back of such a great season for the team. The All-Star banquet was a nice night, it was great for my club Na Fianna to be represented.
Having my family there was really good and a great reward for all the time and effort they put in – it was for them really.
Winning a Sam Maguire is a tough, tough challenge and a long year. Physically, mentally and emotionally you're engaged in the process and trying to give as much as you can, which does take its toll.
You're fatigued and tired and everything else. To do it once is tough but to do it back-to-back is incredible.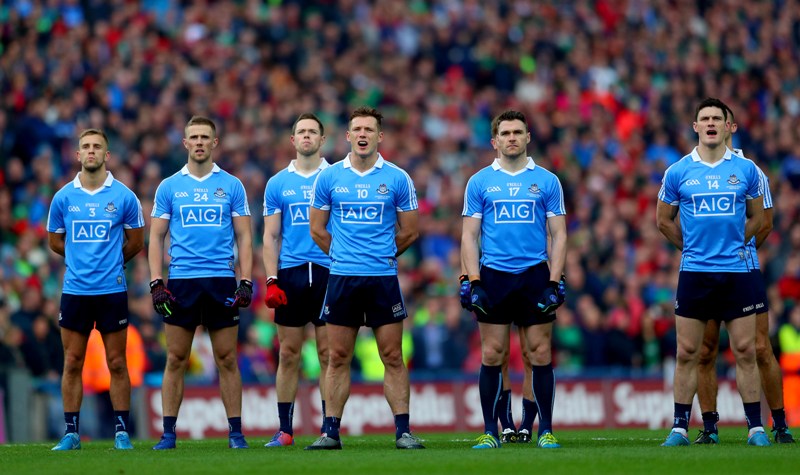 Everyone only sees the 21 of us taking the field but 31 of us are putting in the same effort and it's a testament to the squad for getting the first XV ready.
Hopefully the guys behind the scenes get the credit they deserve as well because it's a real team effort.
After the first game against Mayo ended in a draw we were certainly pleased to have another go at it because it could easily have gone the other way and we could have lost. It was nice to get a second opportunity.
You always know when you've played against Mayo, put it that way, because they are incredibly physical.
It was a draw on the first day and only a point between us on the second day – it was just two teams going at it and there was only a kick of the ball between us at the end of the day. It was very lucky and pleasing at the same time.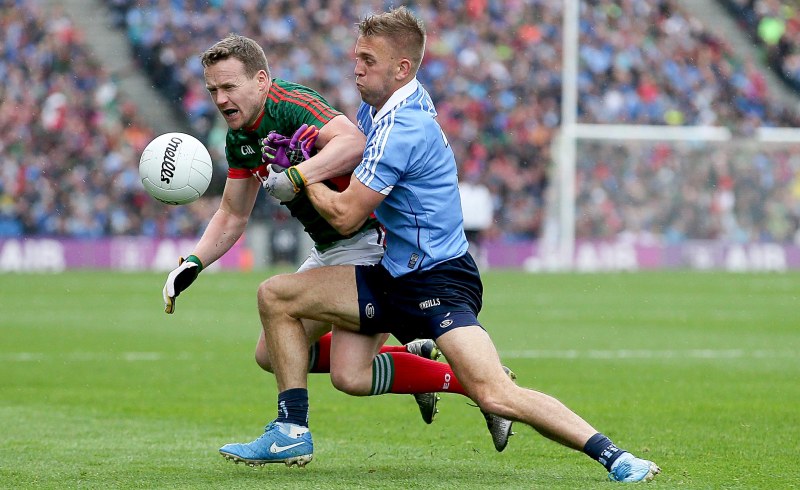 Our full-back line has always been tagged as the worst line on the pitch and the most vulnerable and susceptible to the high ball.
We didn't have Jack [McCaffrey] and Rory [O'Carroll], who are two big players, there this year but you've seen guys like John Small, Davey Byrne and Mick Fitz [Michael Fitzsimons] step up to the plate and really add an edge to our game.
That's a testament to the squad and the guys behind them getting them ready. Next year we're going to have more individuals pushing them.
It's always pleasing to perform well as a defensive line but you can't fill Rory's boots or Jack's boots easily.
We're all competitive and driven individuals, so when you bring us together as a team, it takes on a life of its own.
I'd imagine people are looking towards 2017 already – both the starters and the players who weren't getting as much game-time.
Our manager Jim Gavin is always challenging us to be better, never mind if you're playing or not playing.
During the winter and the next few weeks guys will certainly be looking at what they can add for next season.
We'll certainly be looking forwards towards 2017 but there will be no talk in our camp about three in a row or anything like that.
It's just about trying to get a jersey and hopefully the outcome will look after itself if we put in the hard work and the graft.
LIFE STYLE SPORTS HAS THE LATEST RANGE OF EVERY COUNTY. EVERY COLOUR AVAILABLE TO PURCHASE IN-STORE AND ONLINE. CLICK HERE TO SHOP NOW.